Ventana Surfsquatch by Thiago Bianchini Organic T-Shirt
Regular price

Sale price

$ 38.00
The Legend of the Ventana Surfsquatch is true!
Although some incidents have proven to be hoaxes or cases of mistaken identity, there have been enough sightings over the years, that there is near universal agreement that the Ventana Surfsquatch is real. Read the Legend of the Ventana Surfsquatch and decide for yourself!
Artisanship
This extra soft, Pacific blue-grey, tag less, shirt is 100% organic cotton. The incredibly talented Thiago Bianchini created the Ventana Surfsquatch graphic. Based in São Paulo, Brazil. All of Thiago's illustrations feature nature, human feelings, and a new way of looking at our world. He tries to create something new every day, and we're in love with what he created for Ventana!
Each order comes with a waterproof, four-inch, die cut color sticker.
Responsibility
5% of the profits from these shirts will go to the Ventana Ocean Conservation Scholarship!
We're proud of these shirts. The cloth is made from 100% organic cotton, and the shirts are Made in the USA. The silk-screening is done in Santa Cruz, California, and 100% of the profits from the screening goes to fund the local youth outreach and education programs of Barrios Unidos.
Each shirt comes with a reclaimed wooden hang tag connected to a key ring and an upcycled, paracord leash cord offcut from the production of Khordz Mugs. Just like our surfboards, every detail matters. 
Overall, there's a ton of goodness about this product, but while the shirt is manufactured and printed in the USA, the yarn is created overseas. We're also using Plastisol ink. We're looking into using water-based inks in the future.
Adventure
Wear this as your go-to shirt on surf trips, local sessions, or wherever. Donate your wardrobe to people in need and stock up on these great shirts. Order a few to show your commitment to the planet and your support for amazing artists! 


Size Chart
Unisex
Women's 

Technical Details
100% Organic Cotton (Unisex or Women's Style)
4.4 ounces/square yard
Set on rib collar
Double needle sleeve hem
Double needle bottom hem
Tape shoulder to shoulder
Side seamed
Wooden hang tag with key ring and upcycled paracord leash cord
One waterproof four-inch color sticker of the graphic 
Art created by Thiago Bianchini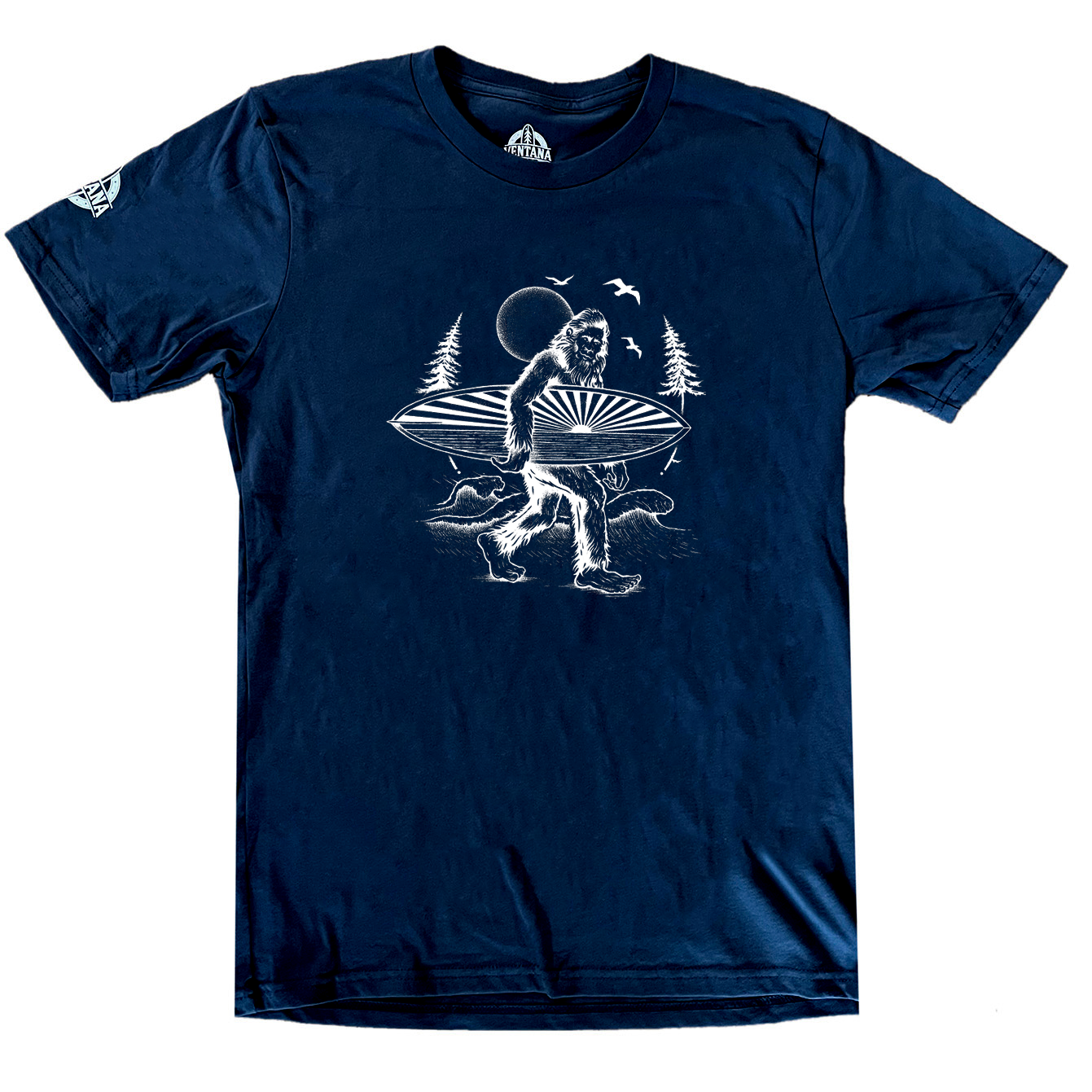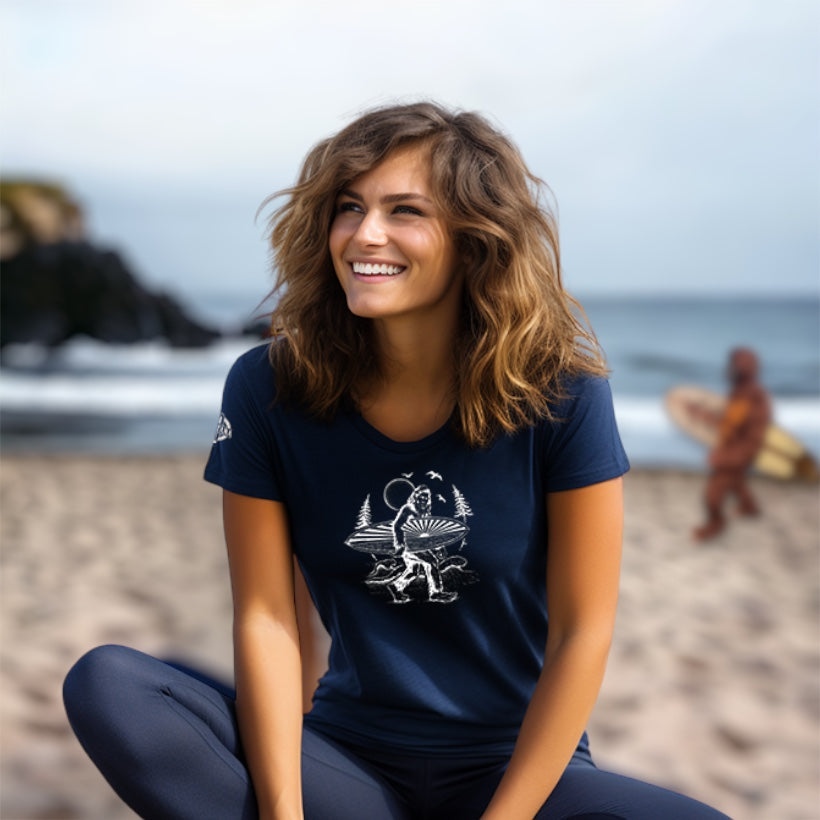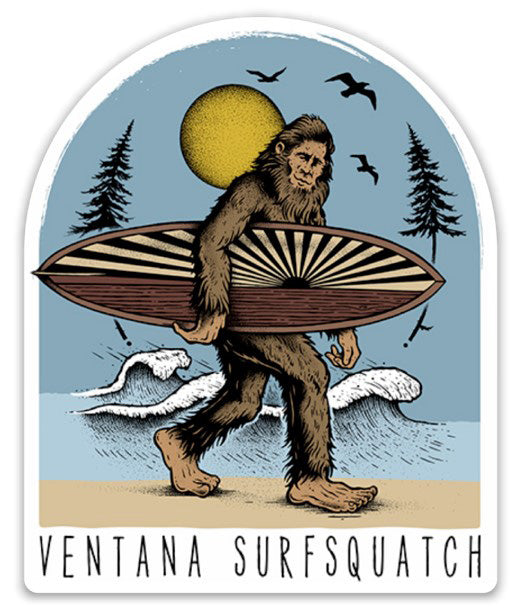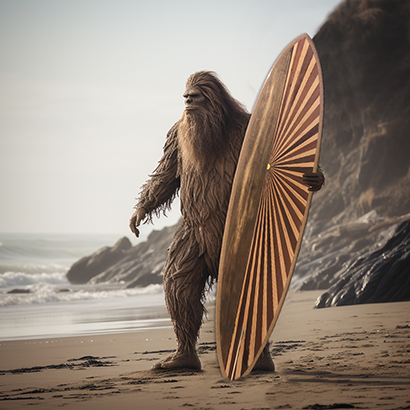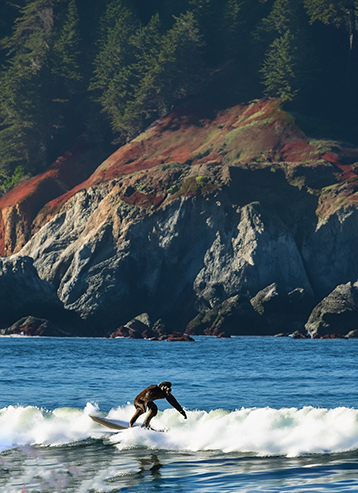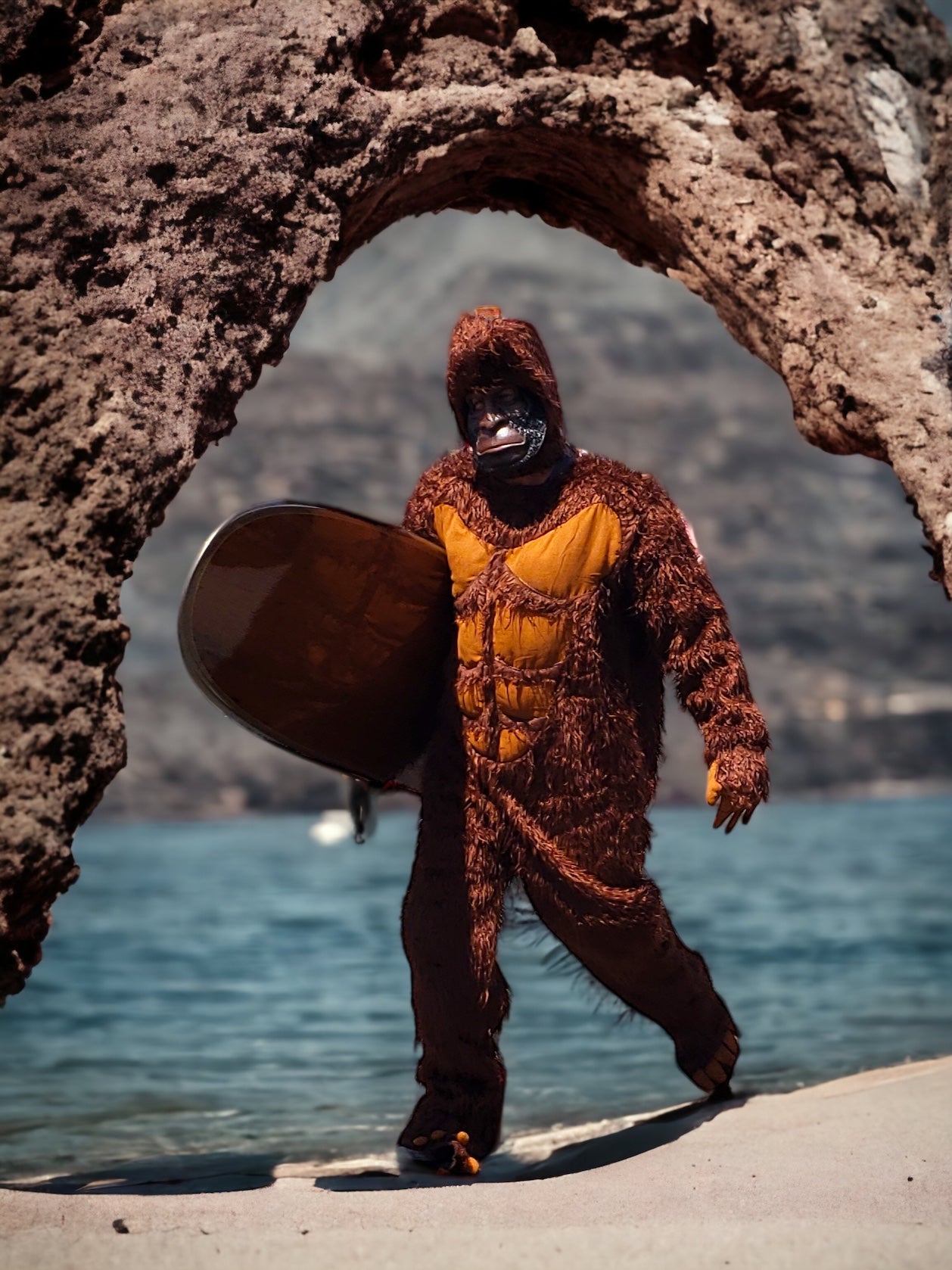 Great t-shirt really like the design. Would love to have the board to match but not quite yet someday though.
Thanks, Jeff! So glad you like it. Please stay vigilant. We're never sure where the Surfsquatch will turn up next!
Clean, crisp graphic. unbelievable customer service, hand delivered to my door a little while after placing order .
Thank you! Glad you like it. Nice to meet you at your door!
Perfect shirt
Bought this cool shirt in MEDIUM for my teenage son at Capitola Art & Wine festival. Nice little booth, interesting products & designs and friendly engaging service Also got some free stickers! Yay!
The fabric is very soft and washed well, didn't seem to shrink too much given 100% cotton. I appreciate that it's 100% USA cotton and printed in Santa Cruz by a cool company. My son wore it to school yesterday for the first time and said he got a ton of compliments. I'll be buying more online for Holiday gifts!
Thanks so much for stopping by the booth! Glad he likes it. Just to be transparent, the manufacturing (cut and sew) of the shirts is done in the USA, but the organic cotton is sourced overseas by our manufacturer. We do our screenprinting locally with Barrios Unidos. That's about as responsible as we can get right now, but we're always looking for ways to improve!
Awesome Squatch!
Absolutely love my Surfsquatch t-shirt and stickers! The t-shirt design is awesome and super comfy. The stickers are already on my car and outdoor kayak rack. Hope to spot a Surfsquatch soon in their natural environment :)
Surfsquatch T-Shirt
Aloha Martijn and David,
Big thanks for the great Surfsquatch T-Shirt. Quality construction, comfy fabric and a very cool graphic design.
I will wear it proudly!
More Cool Info
Free U.S. Shipping & Shipping Details

Every order includes Free USPS First Class or UPS Ground Shipping. Of course, you can select premimum options, too.

We generally ship products between 12 and 48 hours after we receive your order. In some cases, such as with surfboards, custom orders, or custom engraved products, we will contact you within 24 hours to discuss production and shipping timing.

We can ship anywhere in the world that is legally permitted under U.S. law. Any potential customs payments and processing fees are the responsibility of the customer.
Return Policy

Our Refund Policy is simple. We do the right thing. We trust our customers, and if you have any issues with any of our products, we'll work with you to do what's fair.

Contact craftspeople@ventanasurfboards.com to discuss your return or other issue. We approve returns within 48 hours.

Any refunds will be returned via the method and manner in which they were paid. For instance, a credit card payment will be refunded to the same credit card; a wire transfer or electronic check will be refunded to the same account from which it came, etc. A cash payment may be refunded via Venmo, bank transfer, or PayPal.