ELEVATE YOUR INTERIOR DESIGN PROJECTS AND EXCITE CUSTOMERS 
VENTANA BOARDS ARE PRESTIGE ART PIECES THAT PROVIDE THE "WOW FACTOR" FOR ANY SPACE THEY INHABIT.
Give your project a unique edge with a hand-crafted wooden surfboard or paddle board. Each one is a conversation piece that tells a rich and meaningful story. They are created in Santa Cruz, California by master artisan, Martijn Stiphout, and they are the most sustainably built in the world. The boards are durable and lightweight for hanging with our custom wall mounts or floor stands. 
Every detail matters and the top and bottom decks are always unique, so each board is two heirloom art pieces in one. They're also built to surf or paddle. Like a collectible automobile, your customer may want to ride it on special occasions. Some customers even keep the top deck covered with our eco surf wax to provide a welcoming, natural pine scent throughout their space.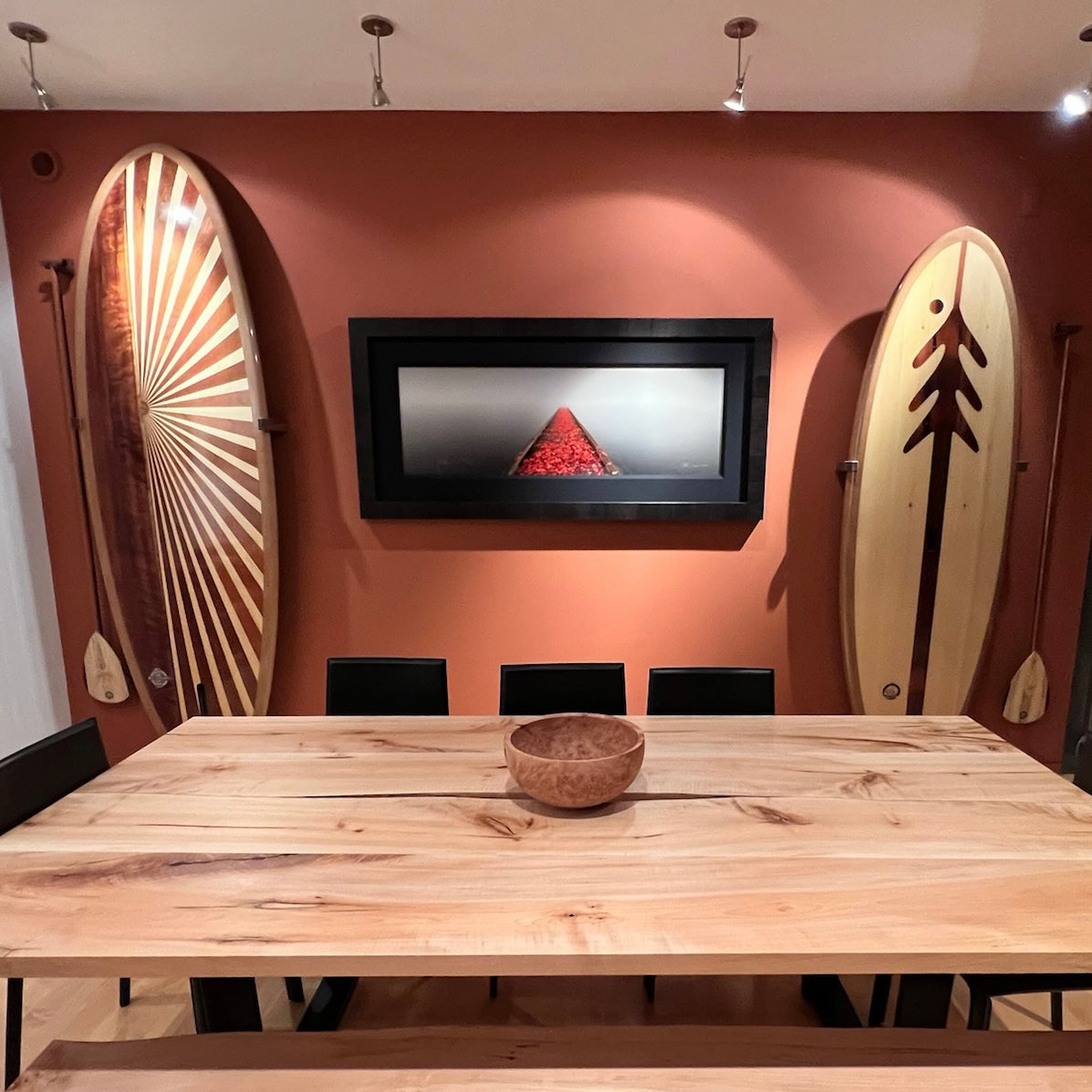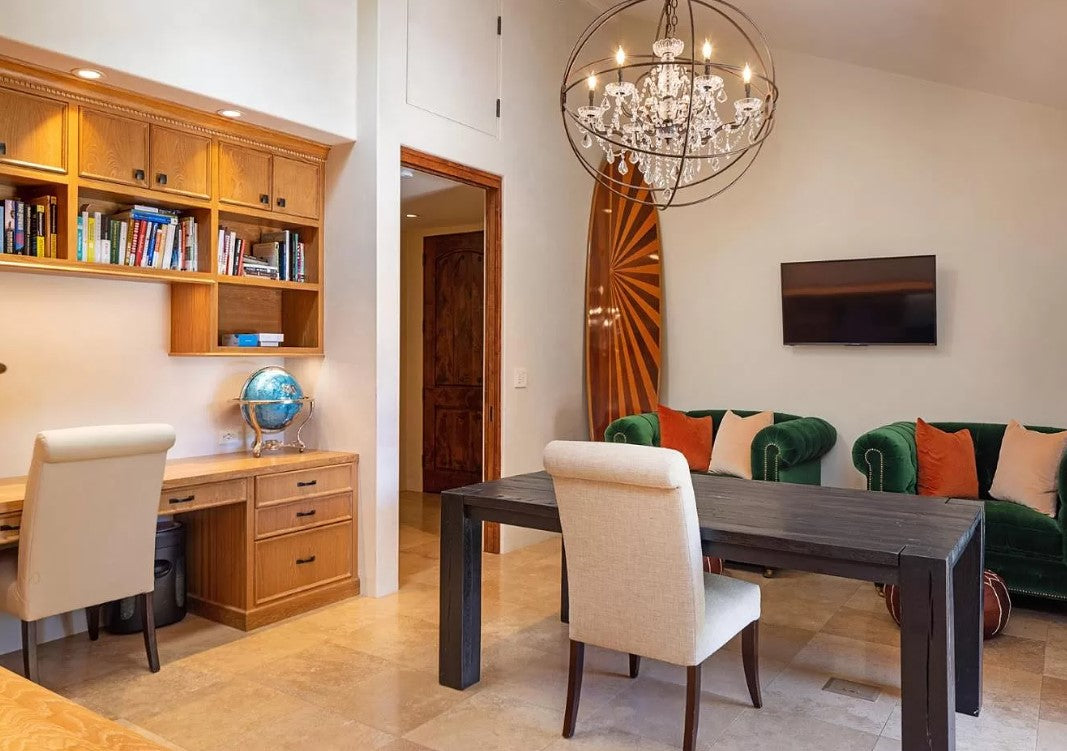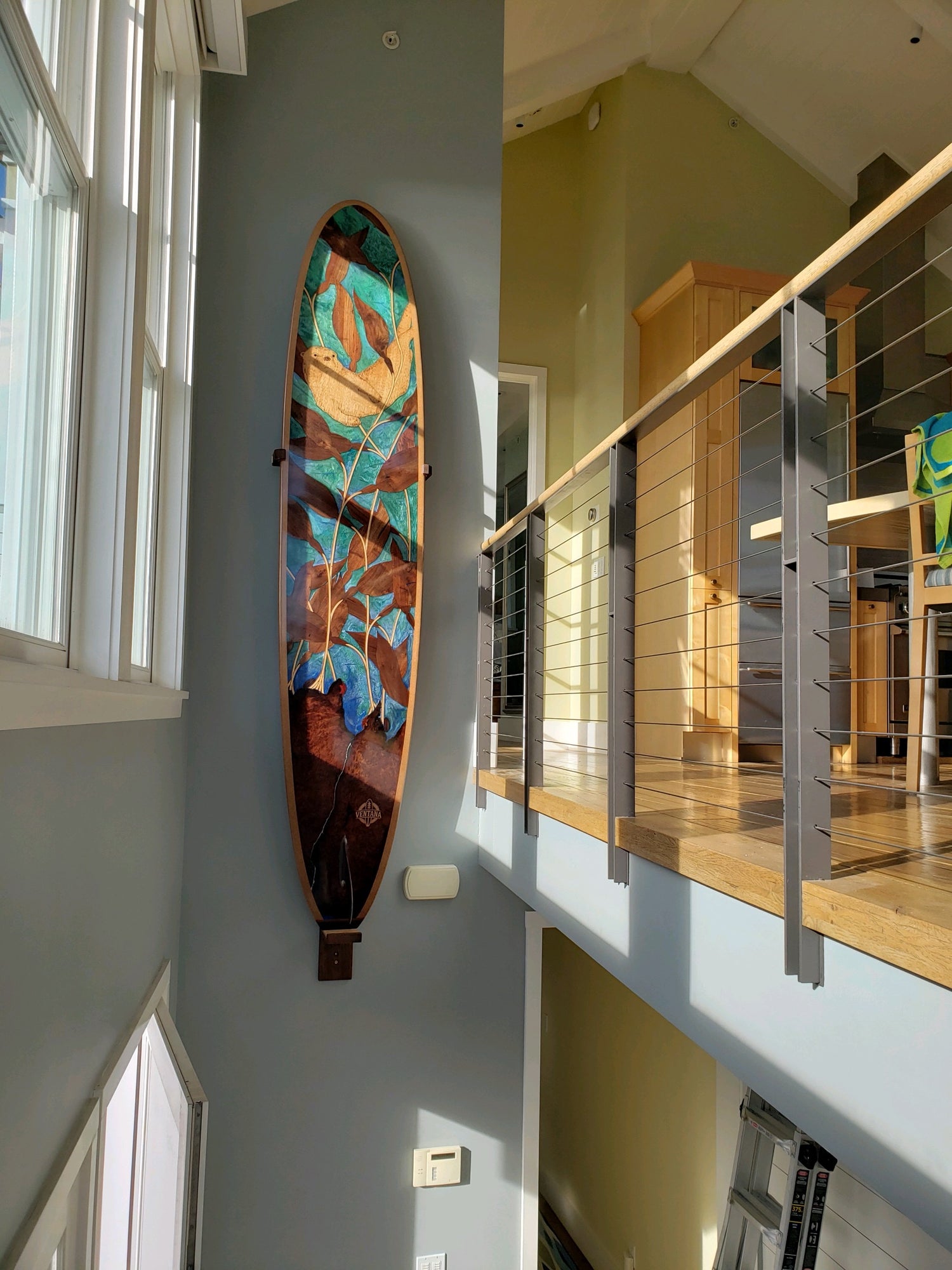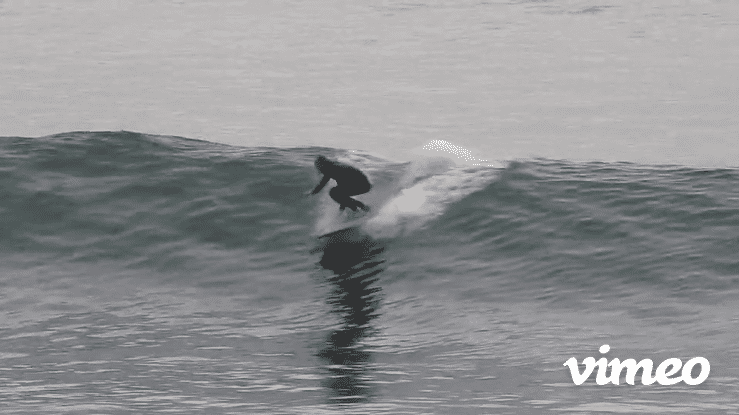 EVERY BOARD HAS PERSONAL MEANING FOR YOUR CLIENT
Together, we design the perfect board for your project, or you can choose from one of our existing designs and shapes. 
We also collaborate with you to select historic and exotic reclaimed woods from our stock. Customer favorites include Douglas fir hull wood from the Western Flyer boat, offcuts from Santa Cruz Guitar Co. production, redwood and oak wine barrels, Alaskan yellow cedar bench wood from the Monterey Bay Aquarium and the Hollywood Bowl, 5000-year-old bog oak from the United Kingdom, and redwood from the original Santa Cruz BeachBoardwalk.
We can also incorporate items of personal meaning provided by your customer – shells, wood, leather, metal, and more. Past customers have supplied us with abalone collected while free-diving, oak from a wine barrel at the vineyard where the customers were married, mahogany stair railing from a family's historic inn, and redwood floorboards from a childhood home built in the 1800s.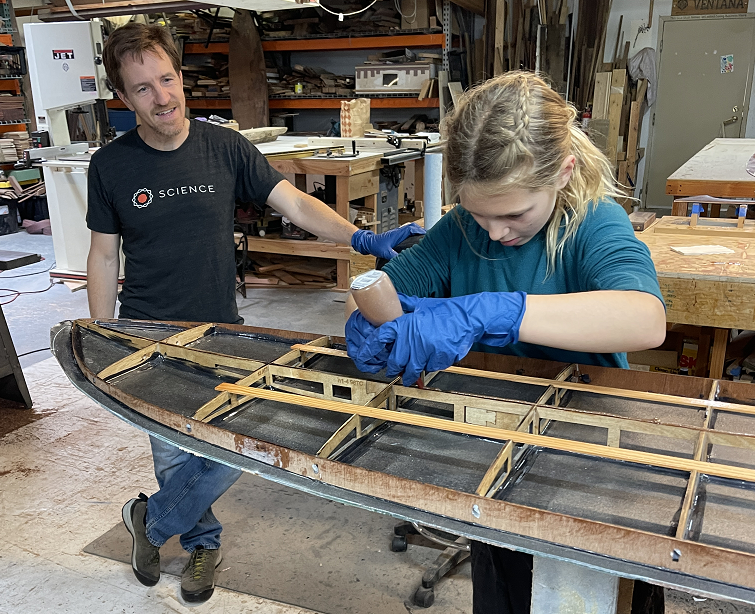 INVOLVE YOUR CUSTOMERS IN BUILDING THEIR BOARDS
Each board is painstakingly constructed in our workshop over a period of 6 to 8 weeks. We communicate progress proactively at every stage, and your customers and their family members can even participate in building their board.
Helping a father and daughter work together on a family board or teaching an out-of-town customer about the art of wooden surfboard building are the types of meaningful experiences we cherish. You'll feel the same.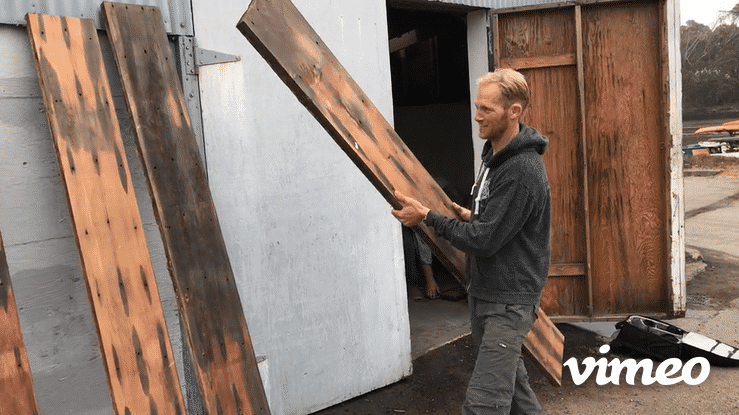 THE MOST SUSTAINABLE SURFBOARDS AND PADDLE BOARDS IN THE WORLD
Ventana was the first company in the world to haveall our surfboards and paddle boards Gold Certified by SustainableSurf.org. We use bio-based epoxies, top tier fiberglass, reclaimed wood, sustainable cork, and refurbished hand tools.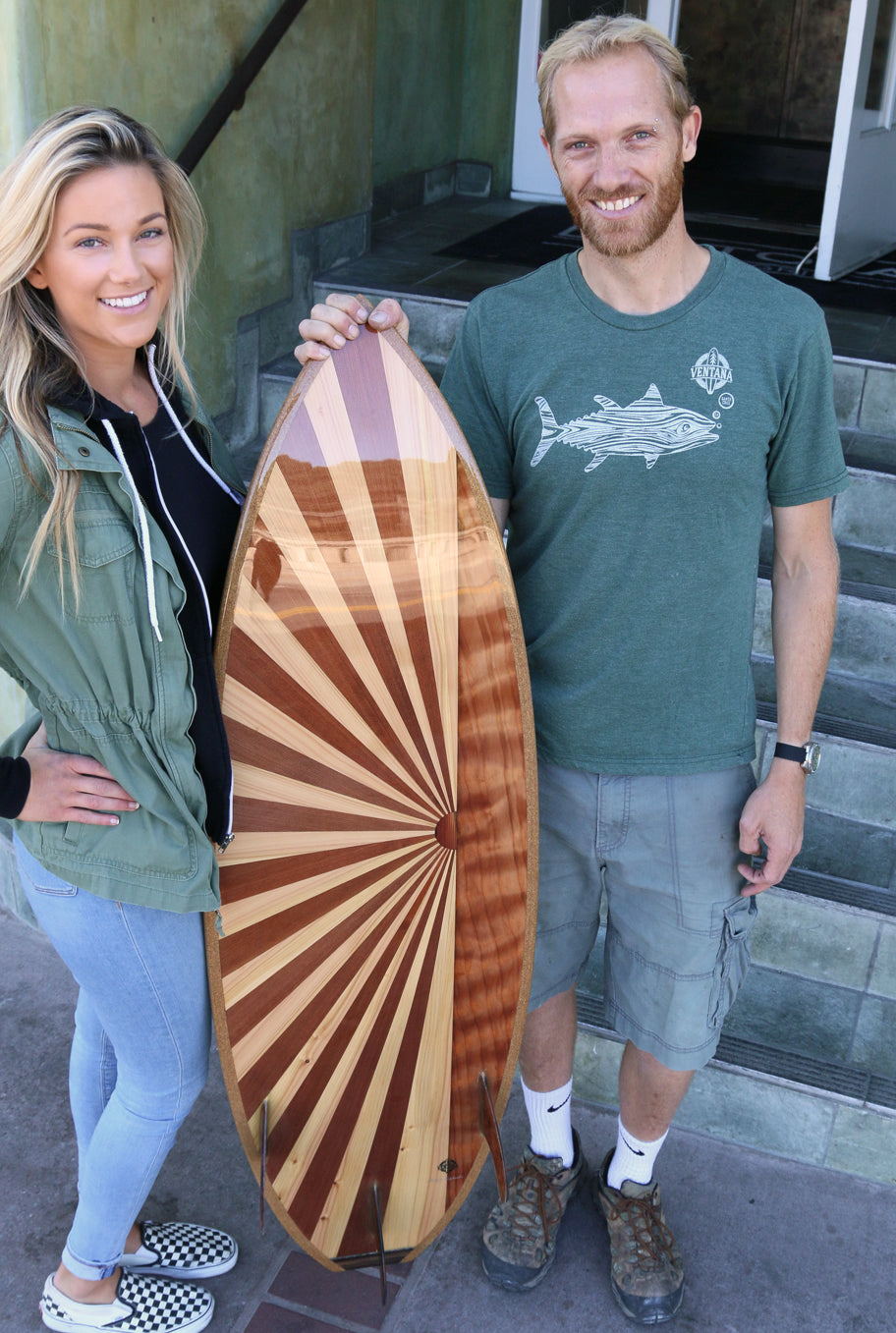 INTERIOR DESIGNERS CAN EARN WITH VENTANA
We work with you to offer compensation that aligns with your interior design business model.
You can get discounts or earn commissions, and the price of the board is opaque to your customers. We promote the project and your business across social media and other Ventana marketing channels throughout the building process, and our product pages are permanent showcases for you and your work with us.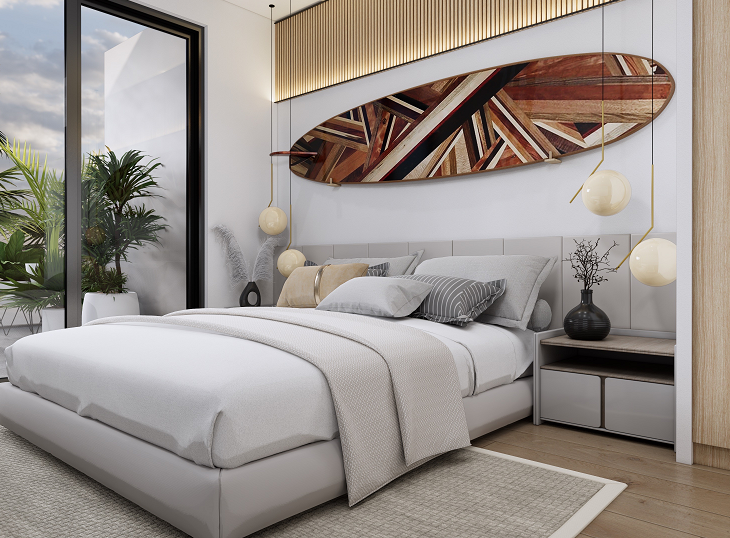 WE ALWAYS DELIVER ON TIME AND ON BUDGET
We provide a clear quote up front and only require a 50% deposit to get started.
We can provide digital mock-ups of the board displayed in your customer's space as part of the design process, and we always deliver on time and on budget. We pay for U.S. shipping and insurance, as well. We can also ship boards internationally.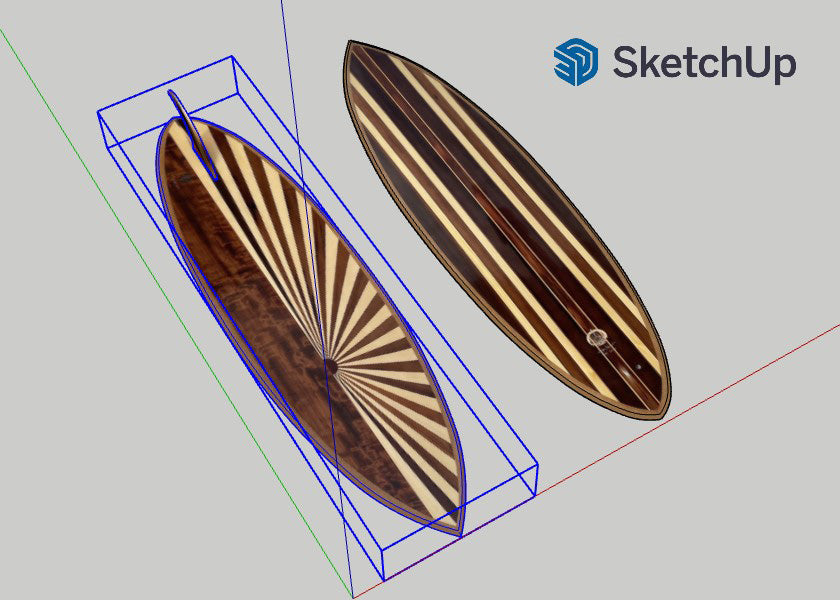 FREE SKETCHUP AND AUTOCAD 3D OBJECTS
We provide free 3D objects for some of our most popular surfboard and paddle board shapes and designs. These are available in downloadable packages which include individual boards in .skp, .obj + .mtl, and .png formats in individual zip files. We also include the boards in various rooms and spaces in .skp and .png formats. Download free packages today!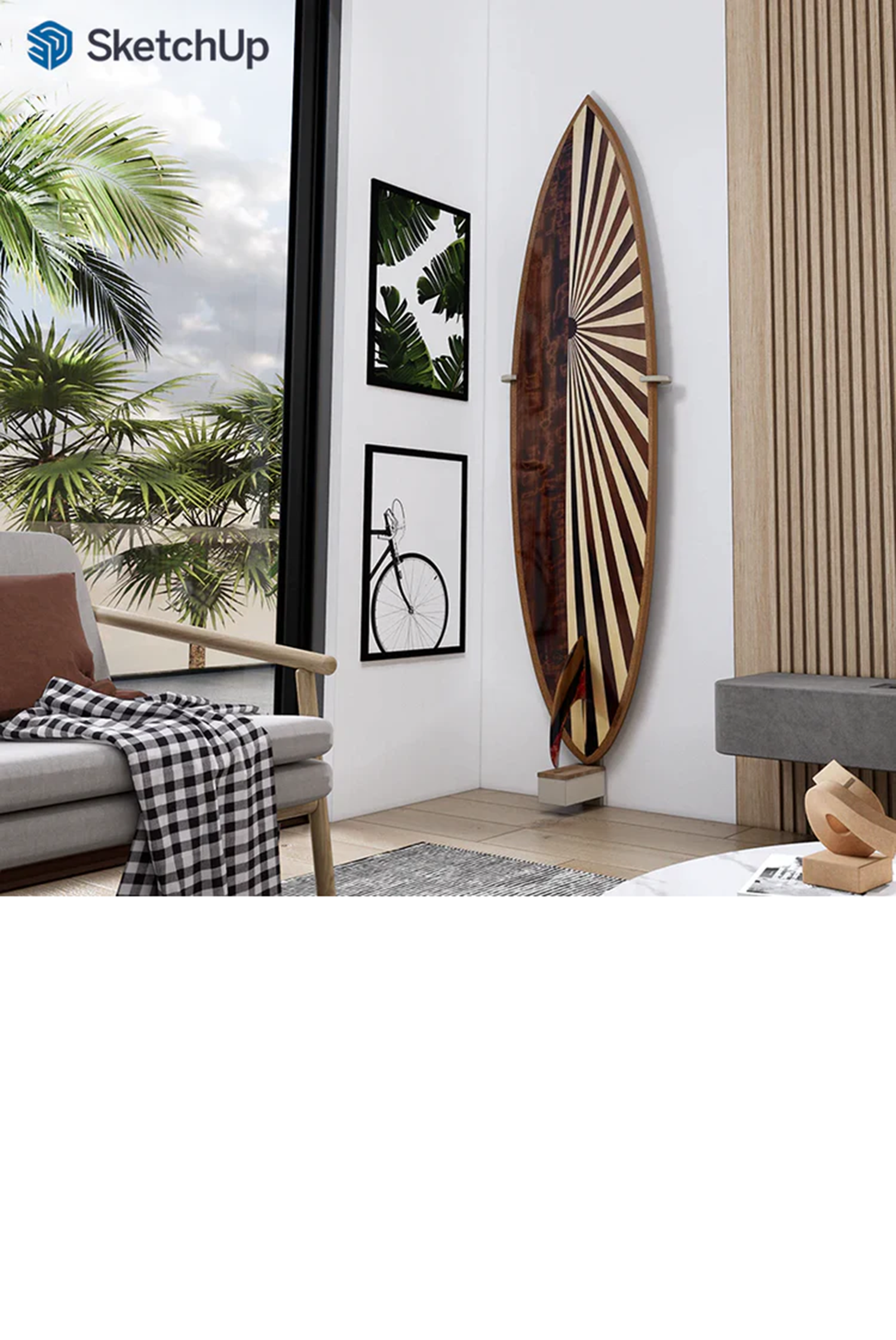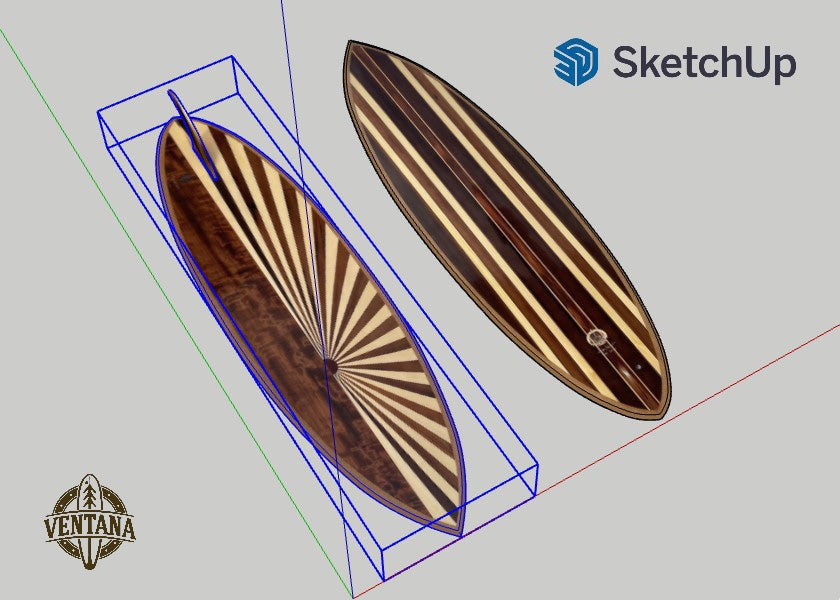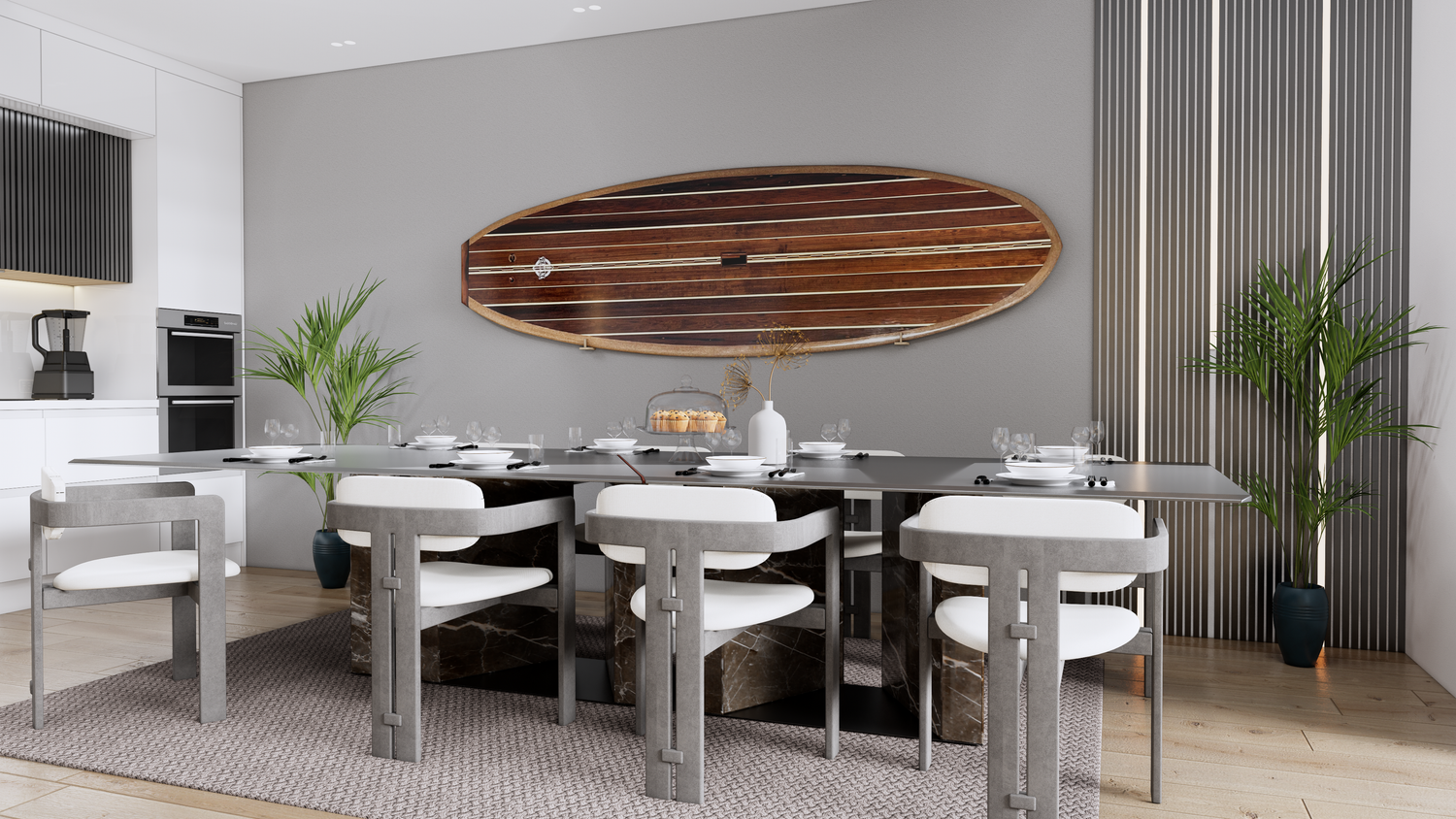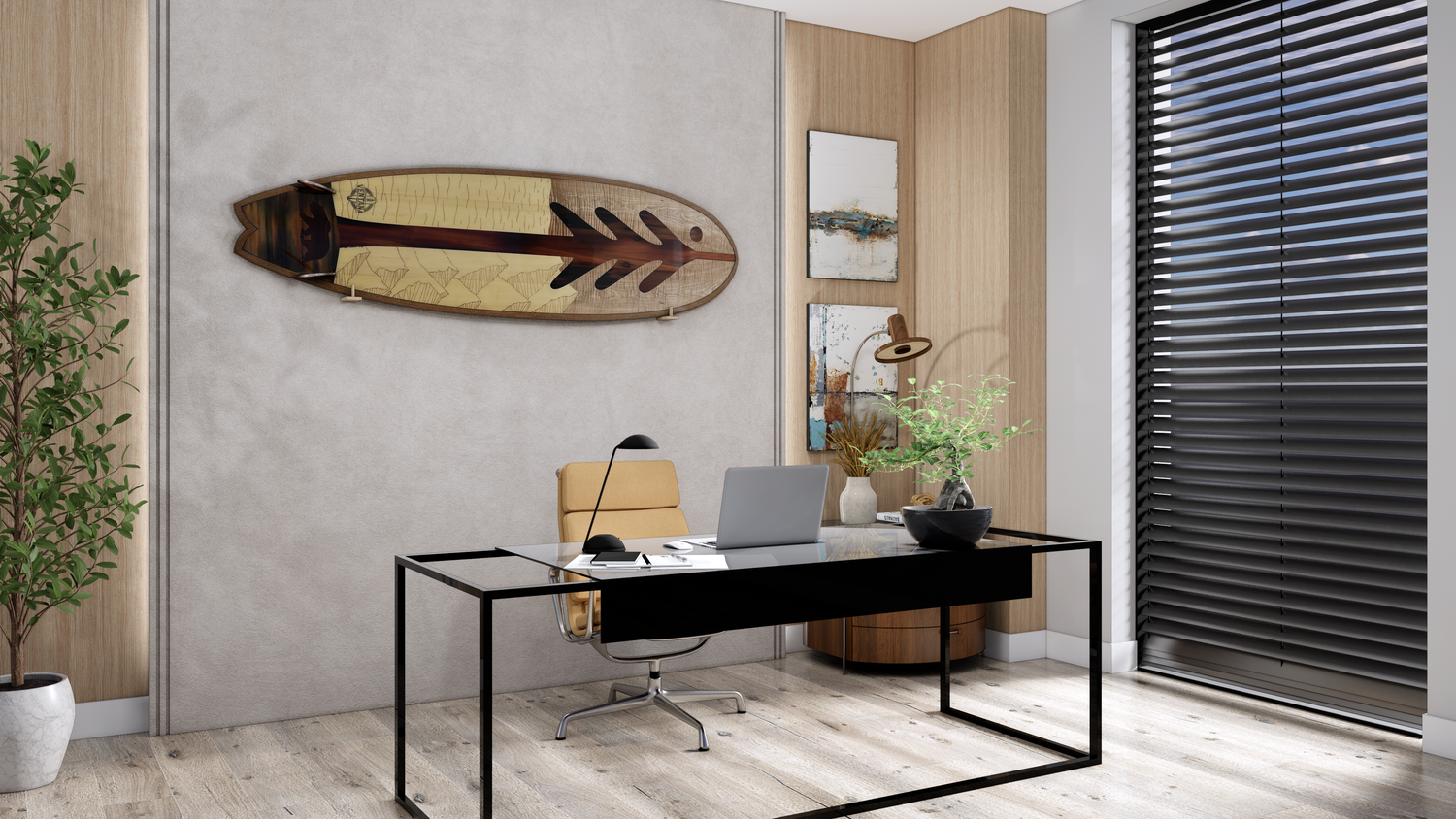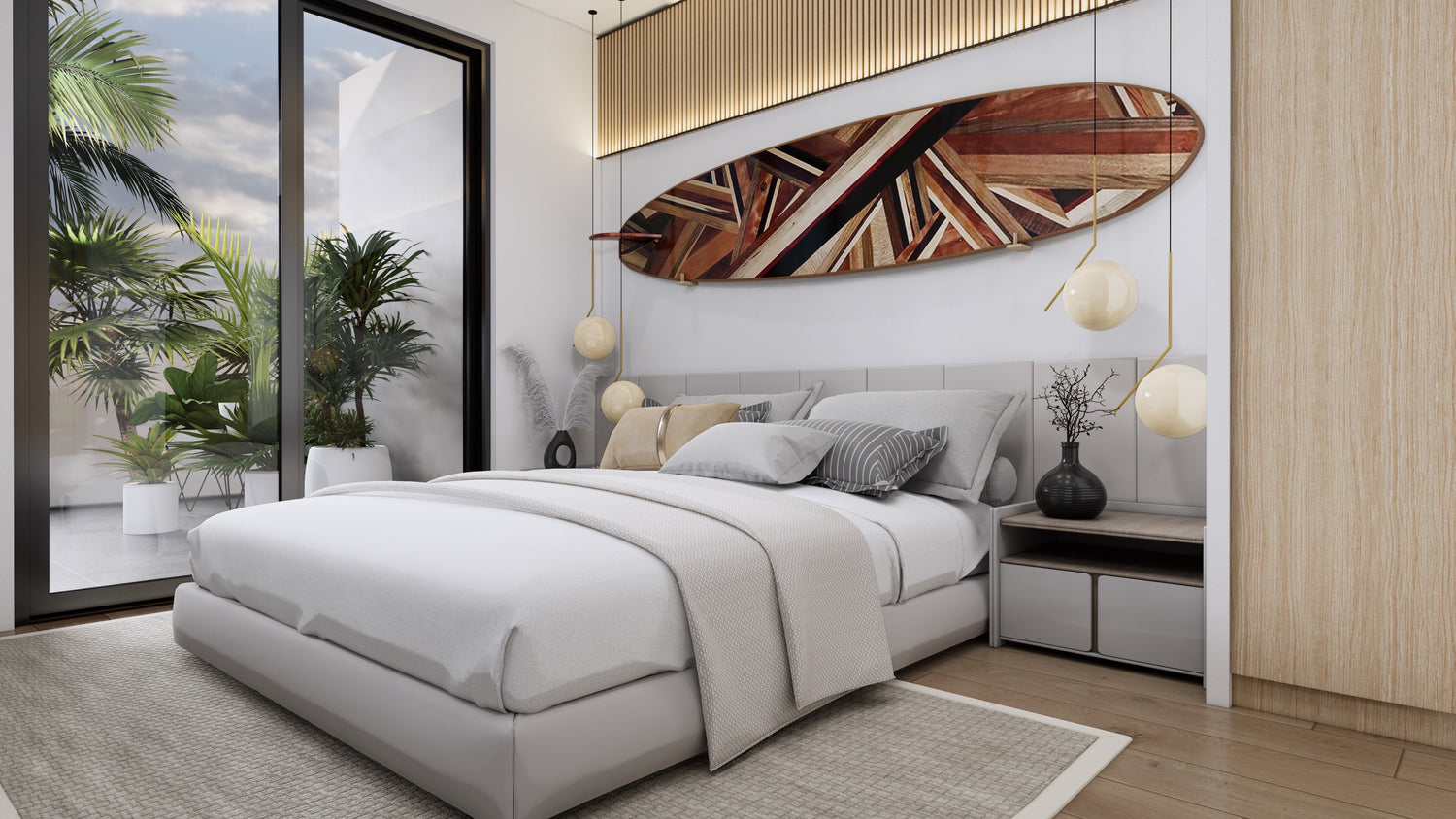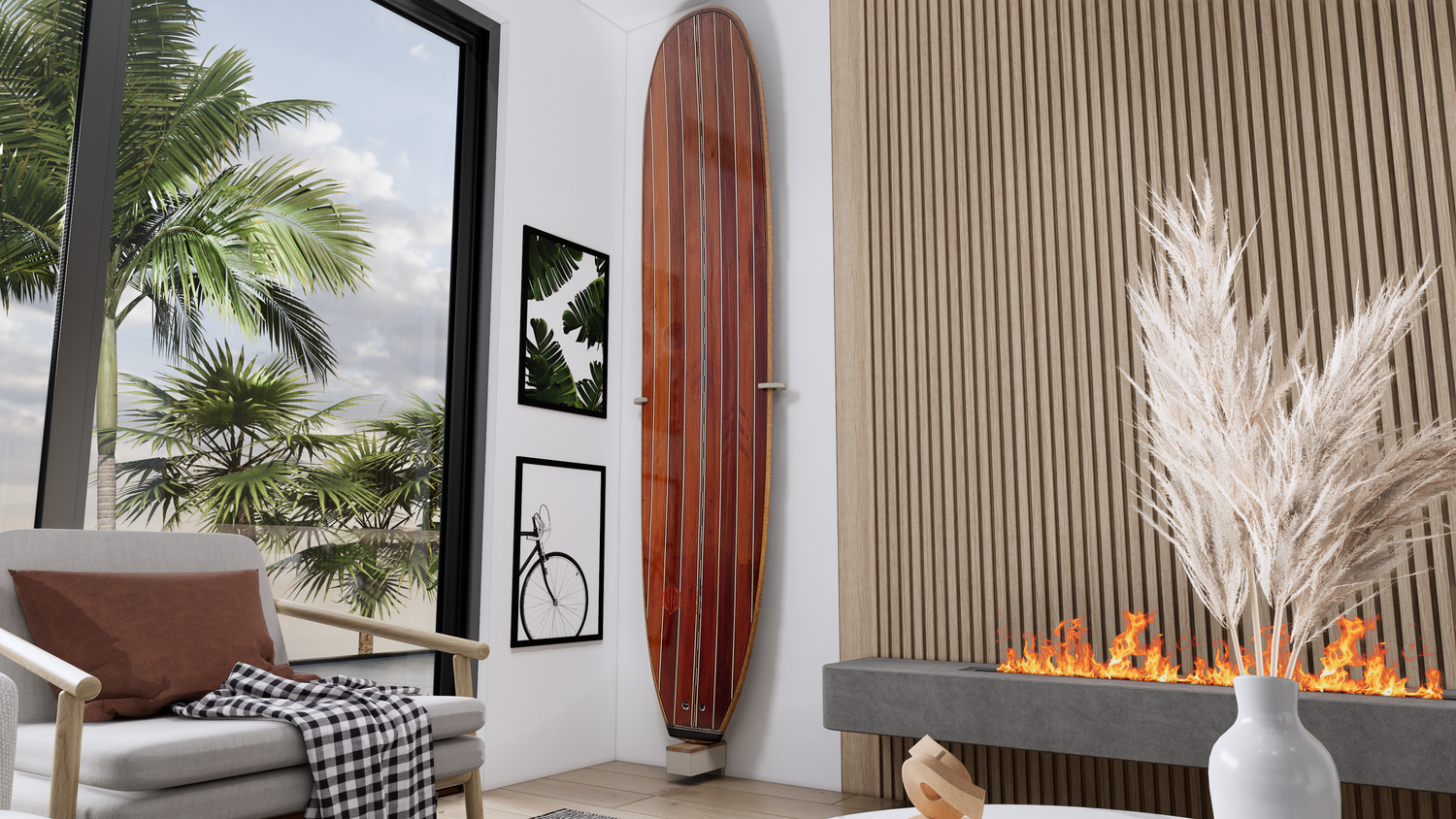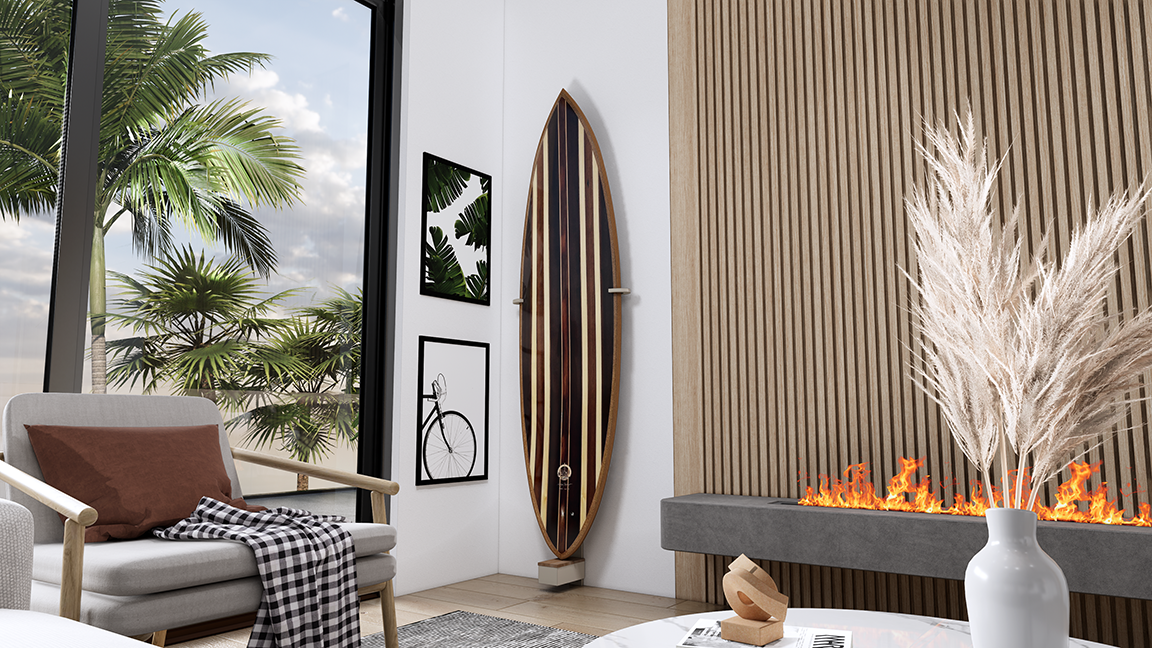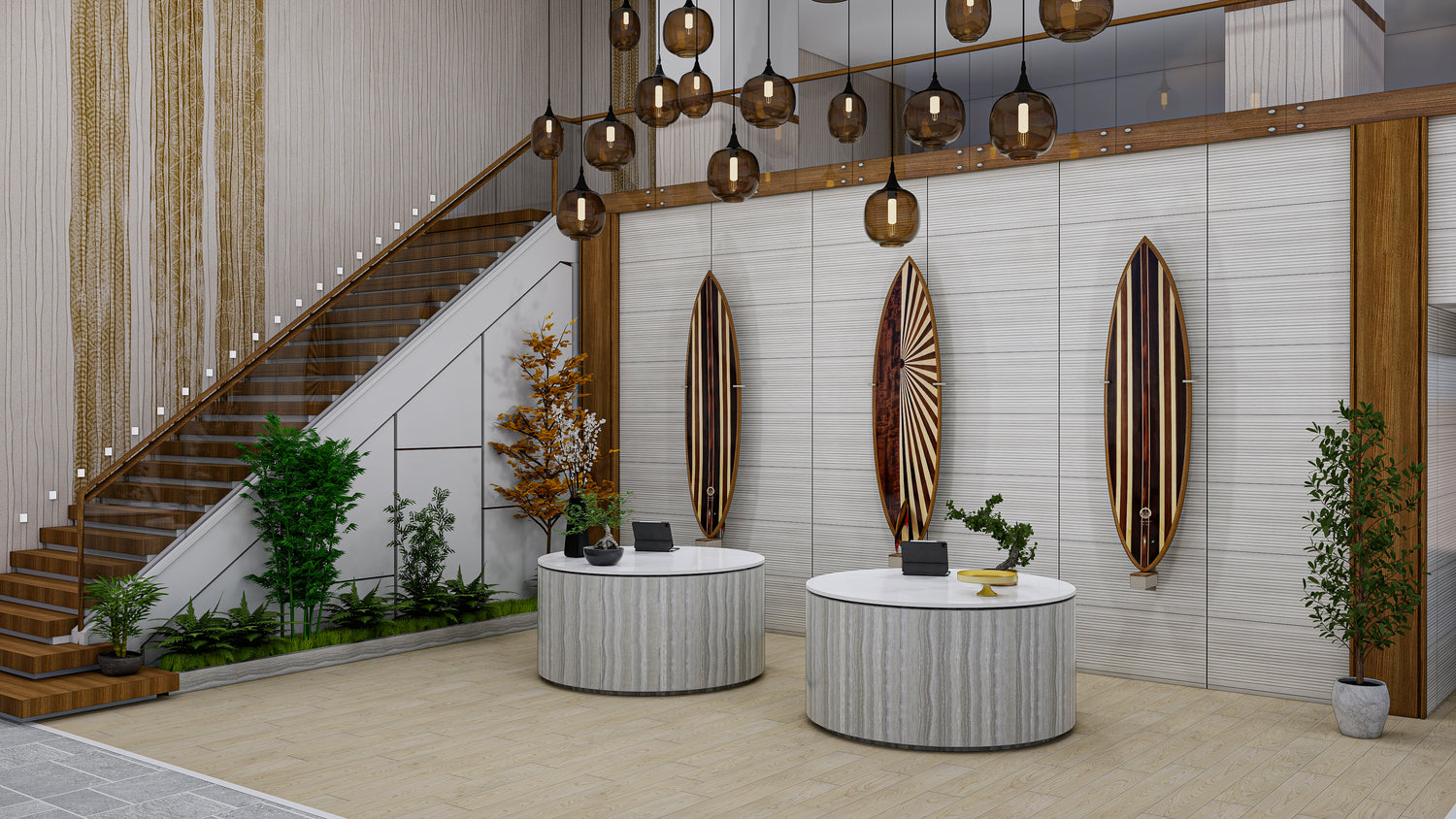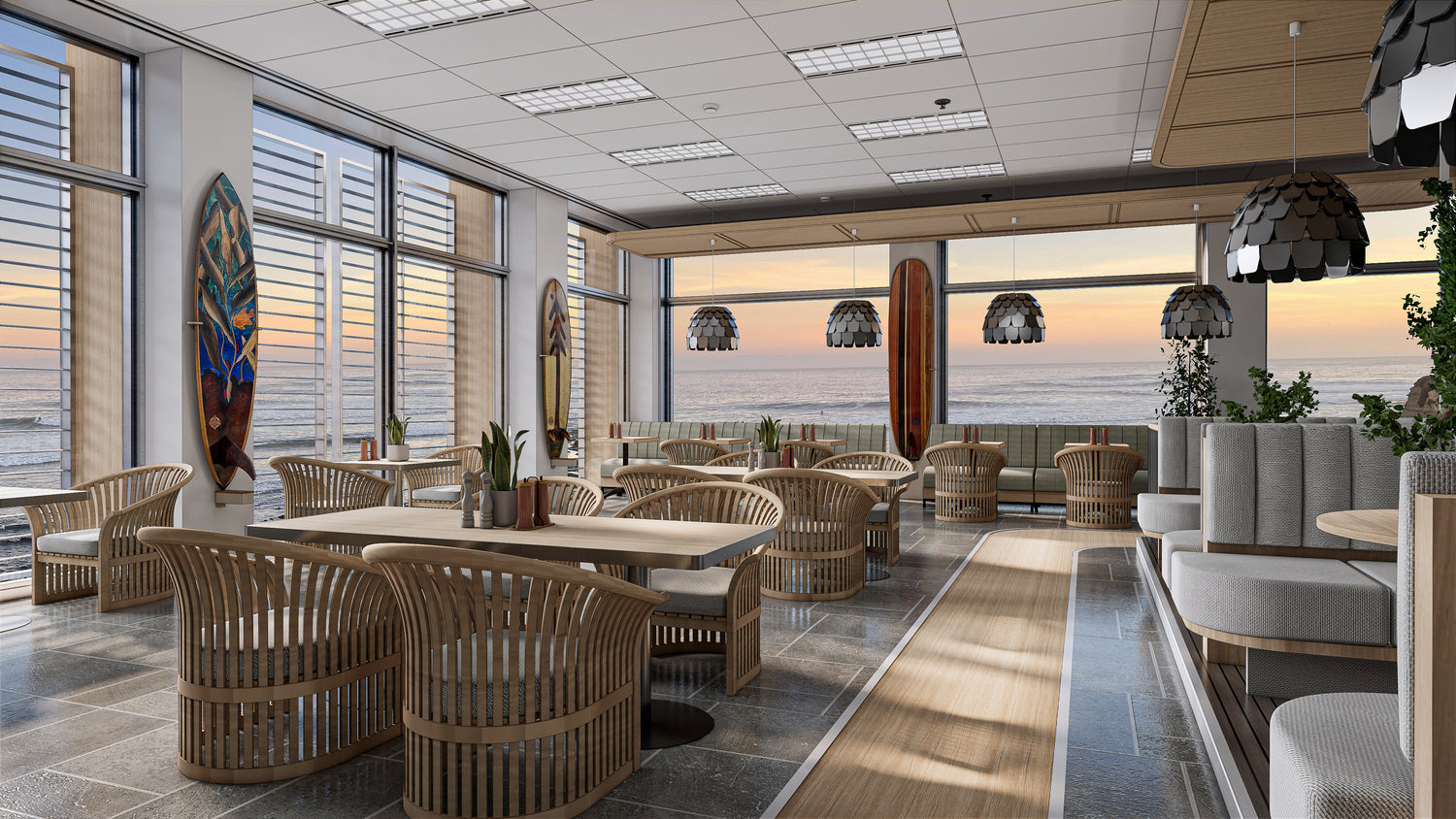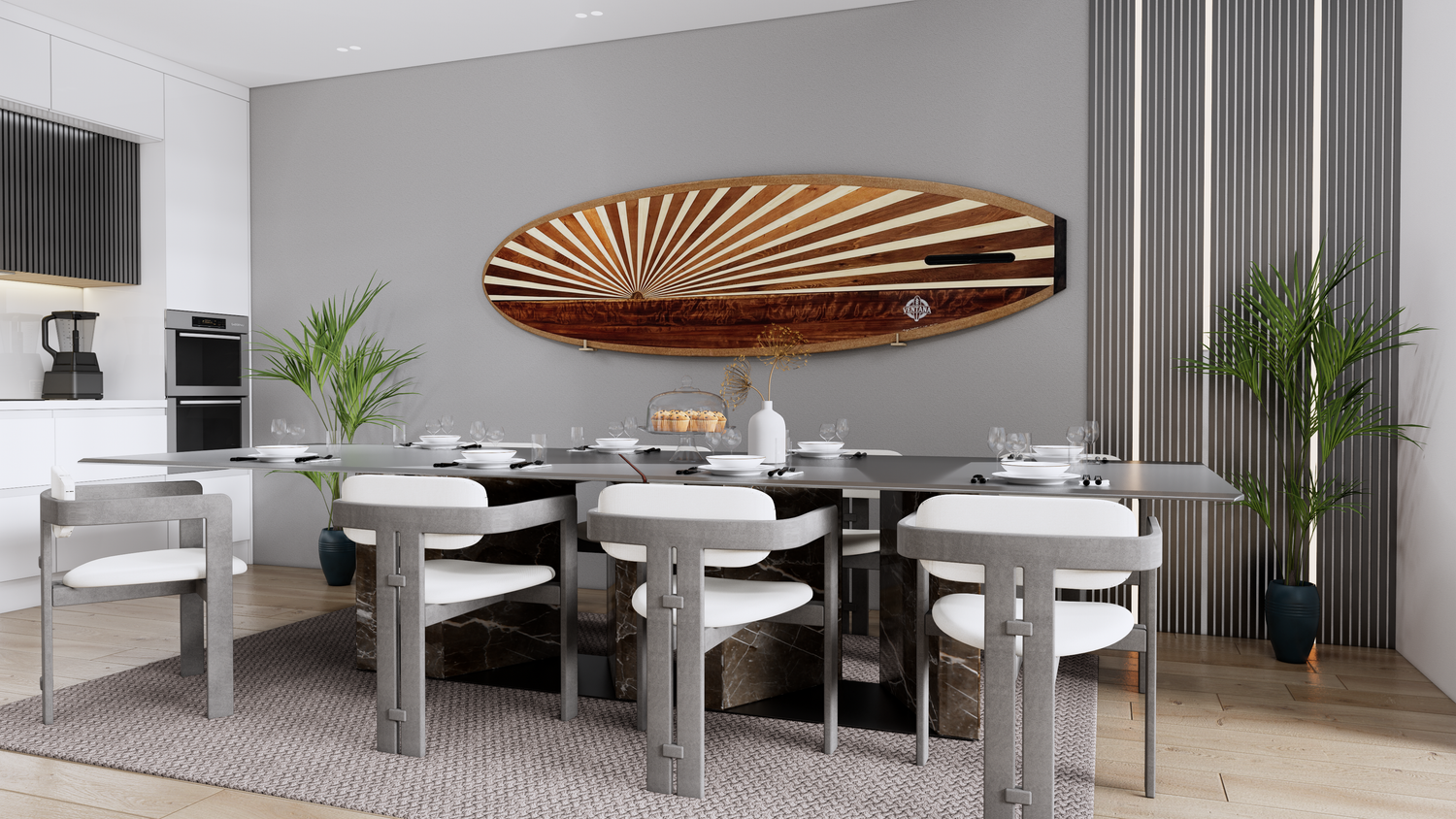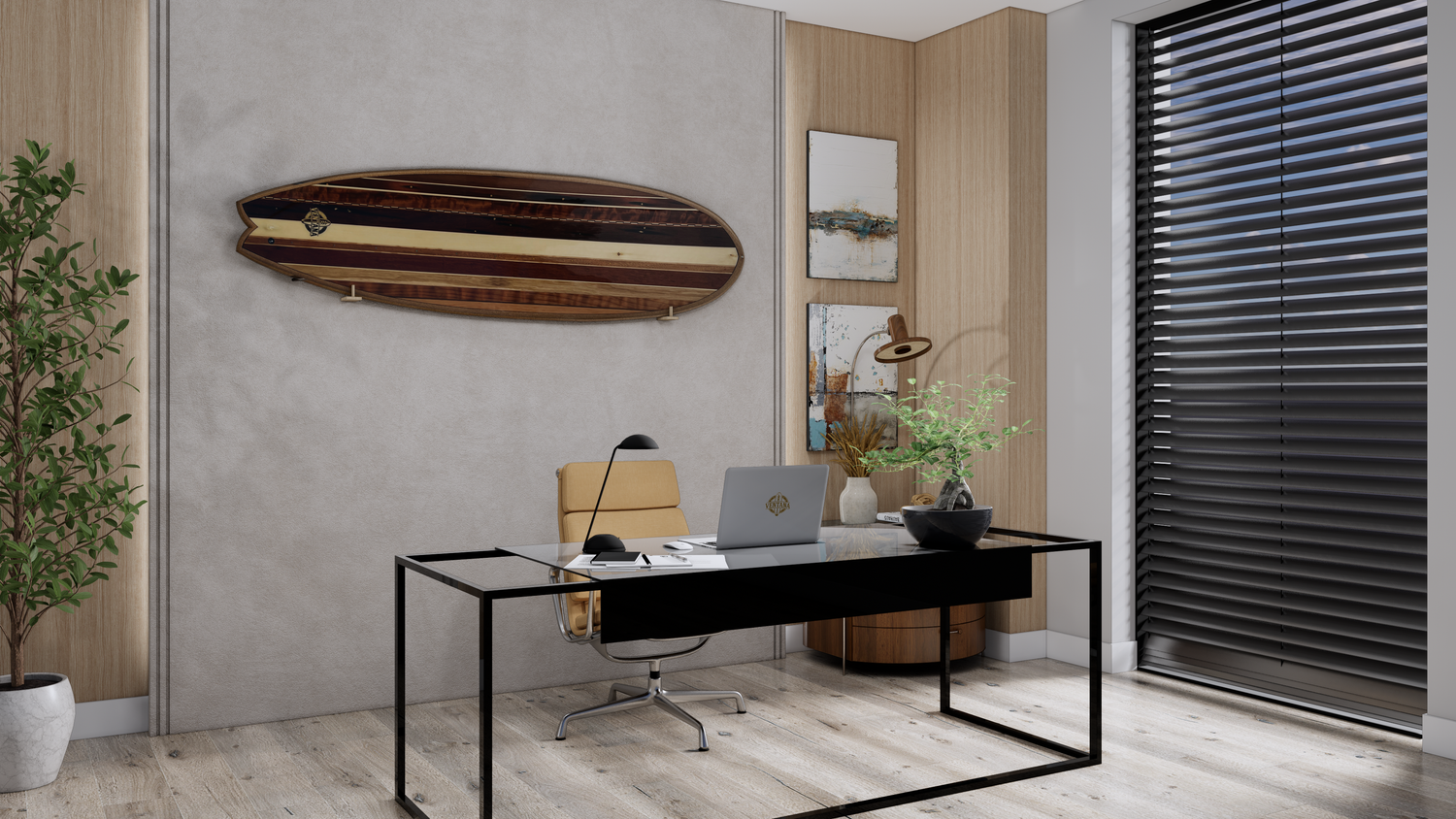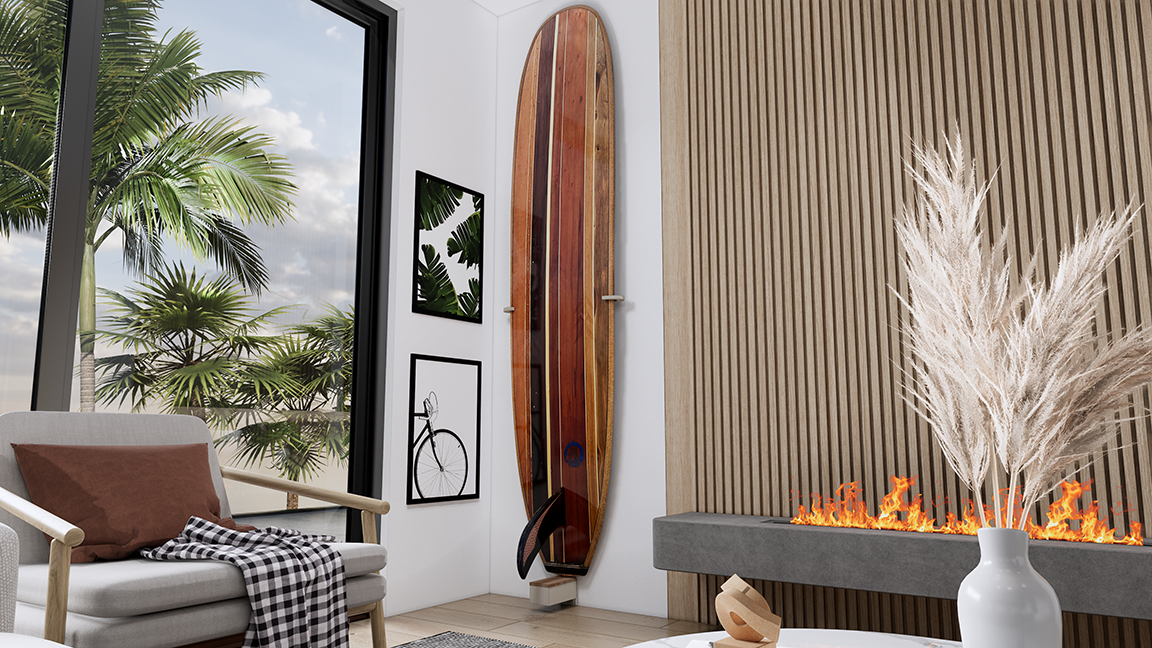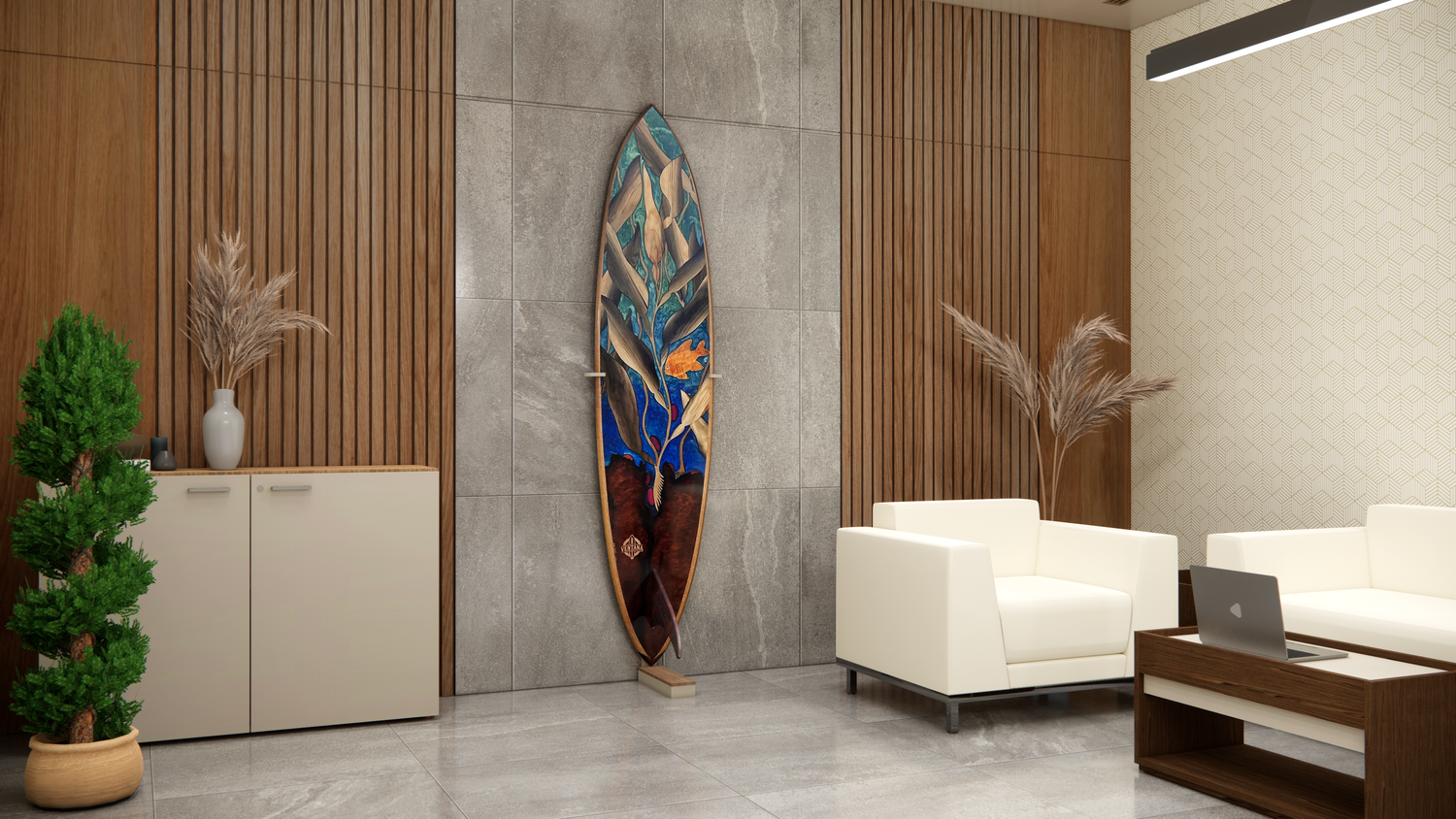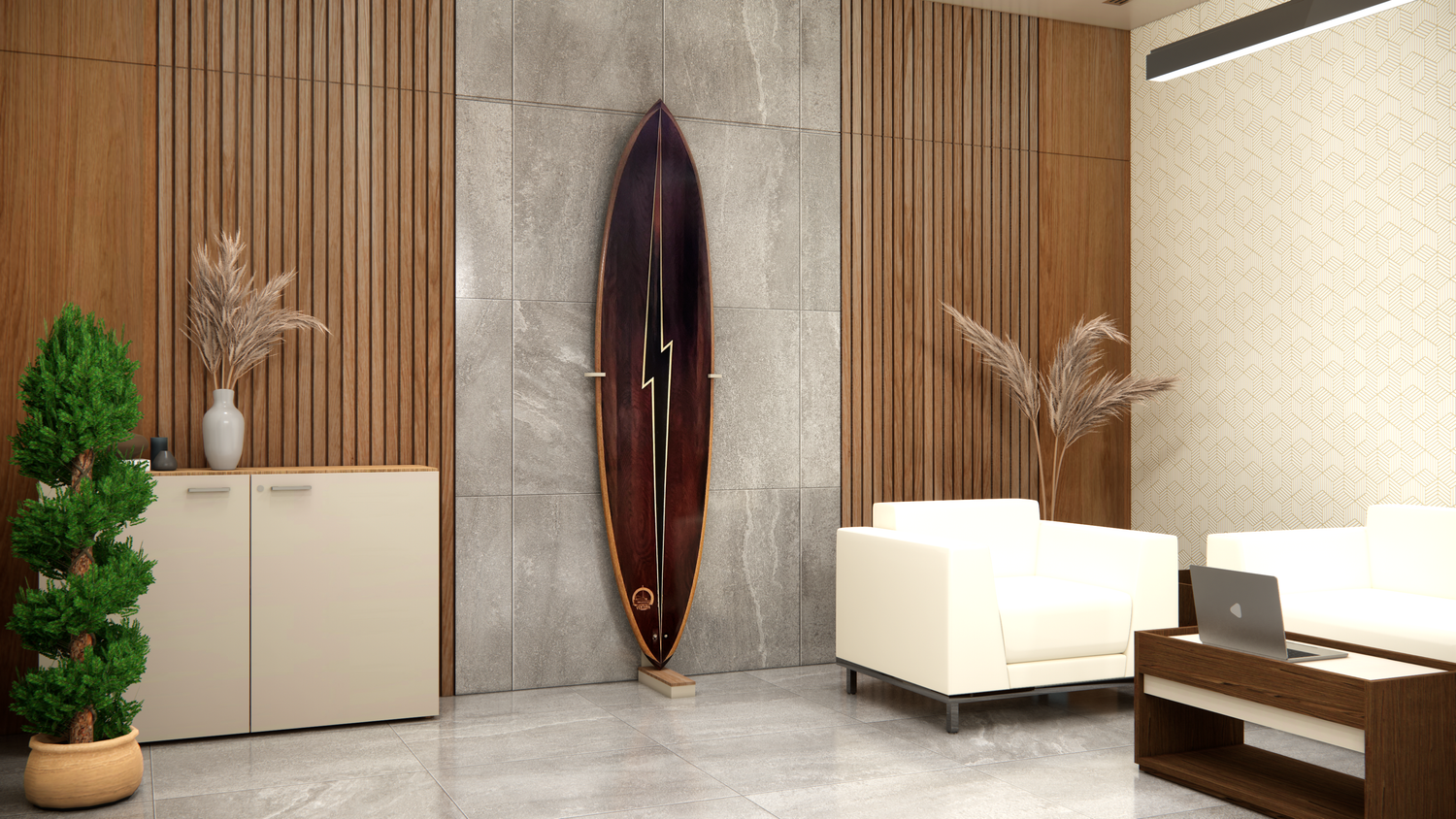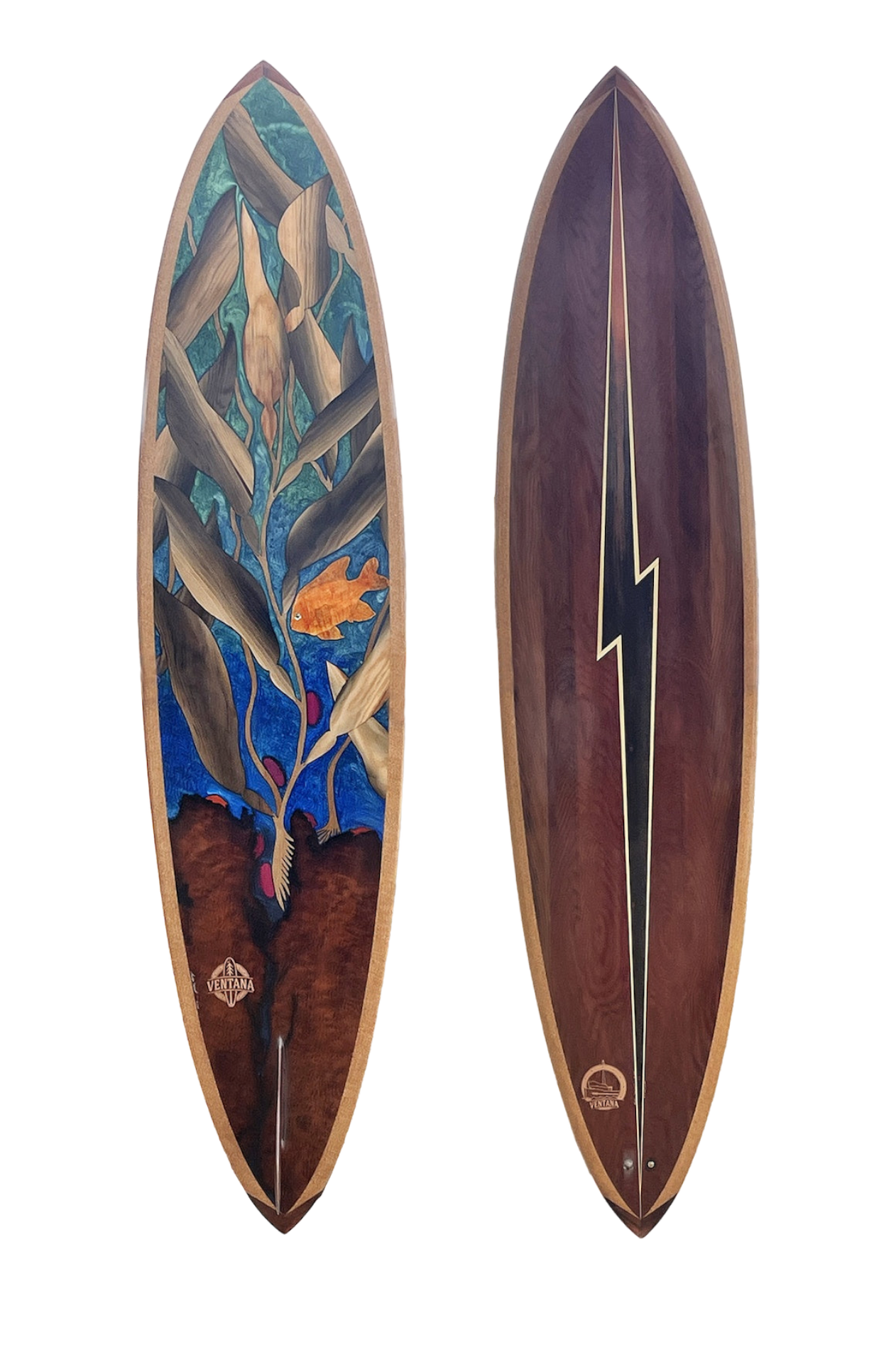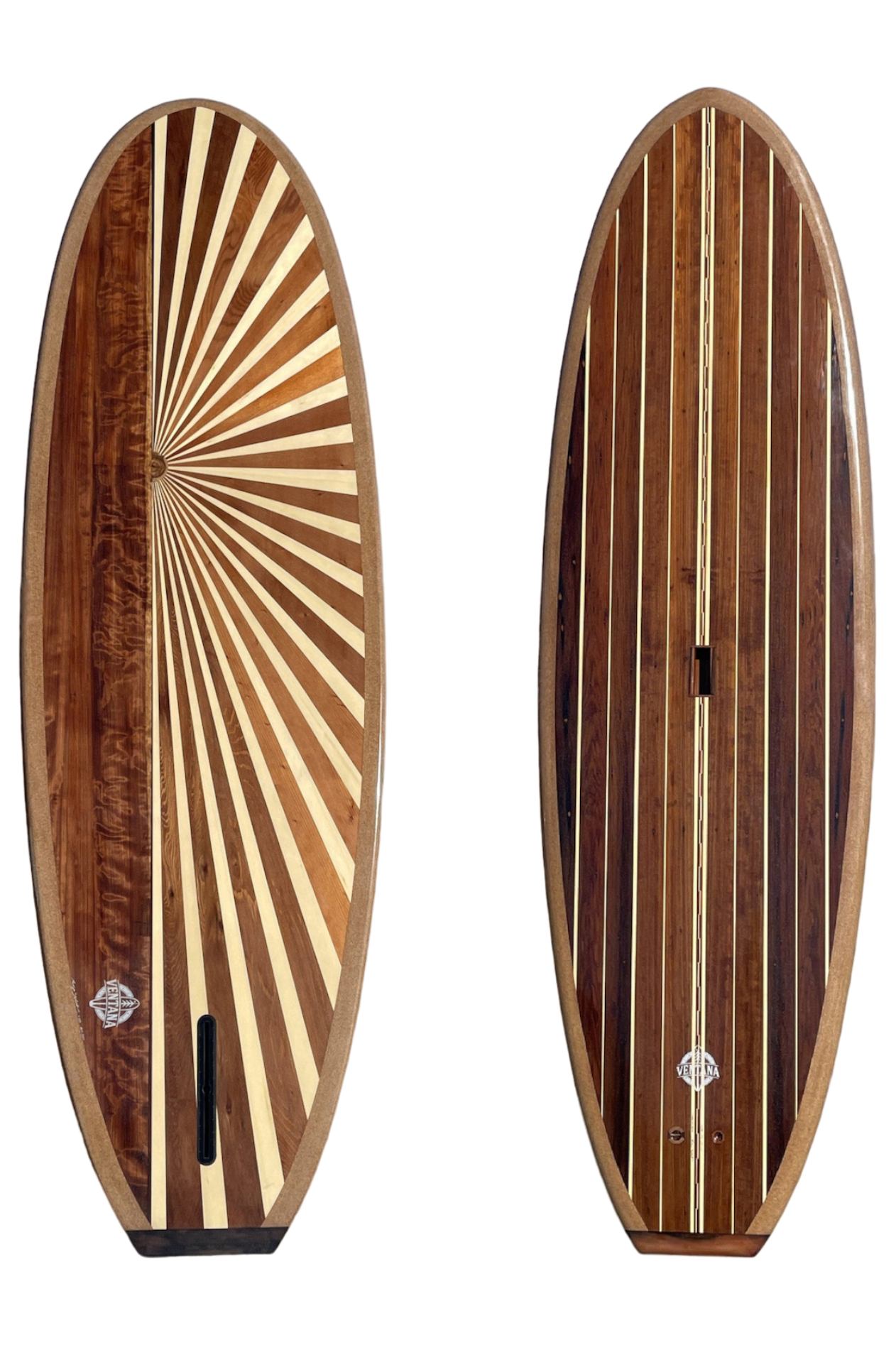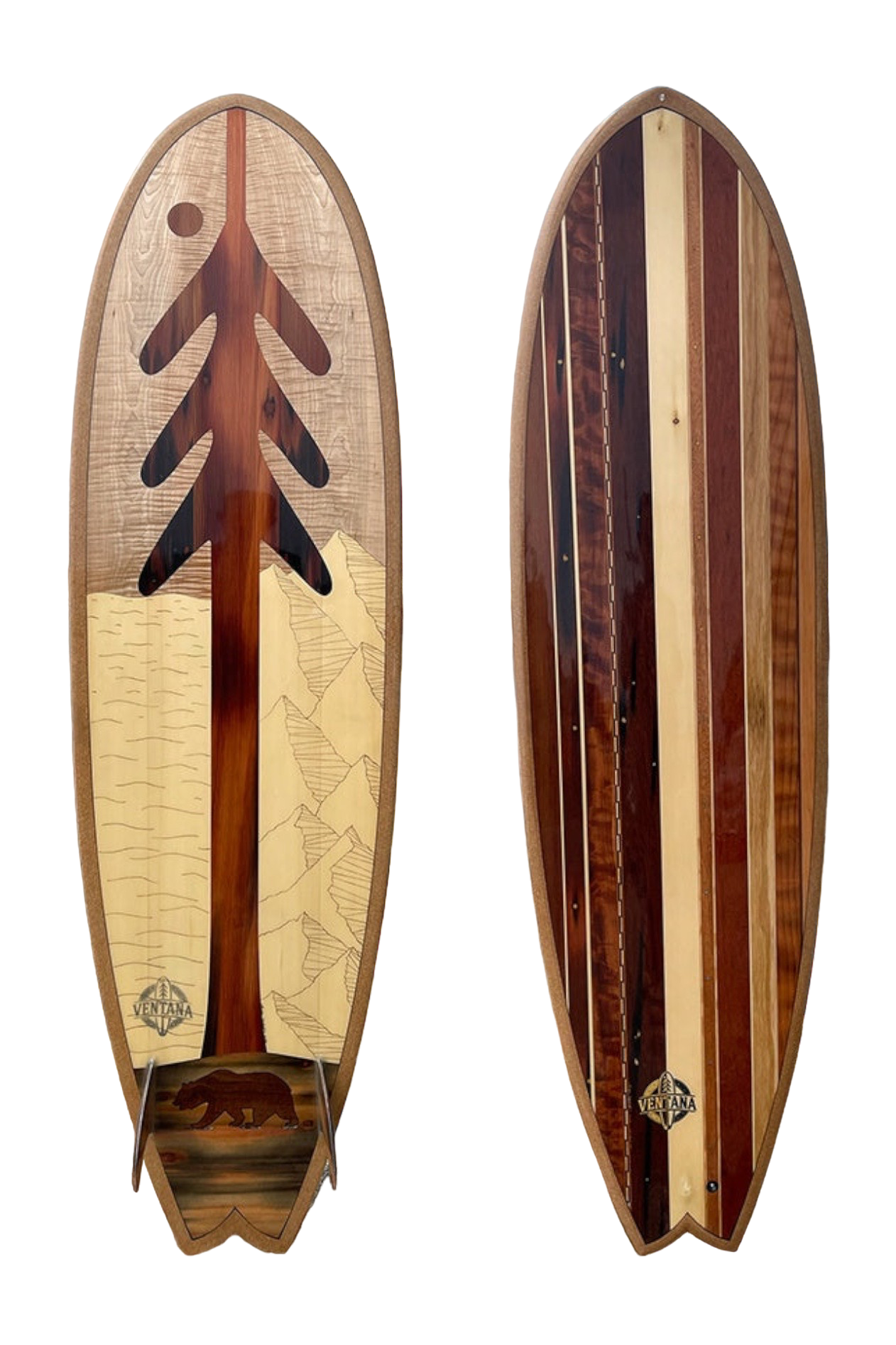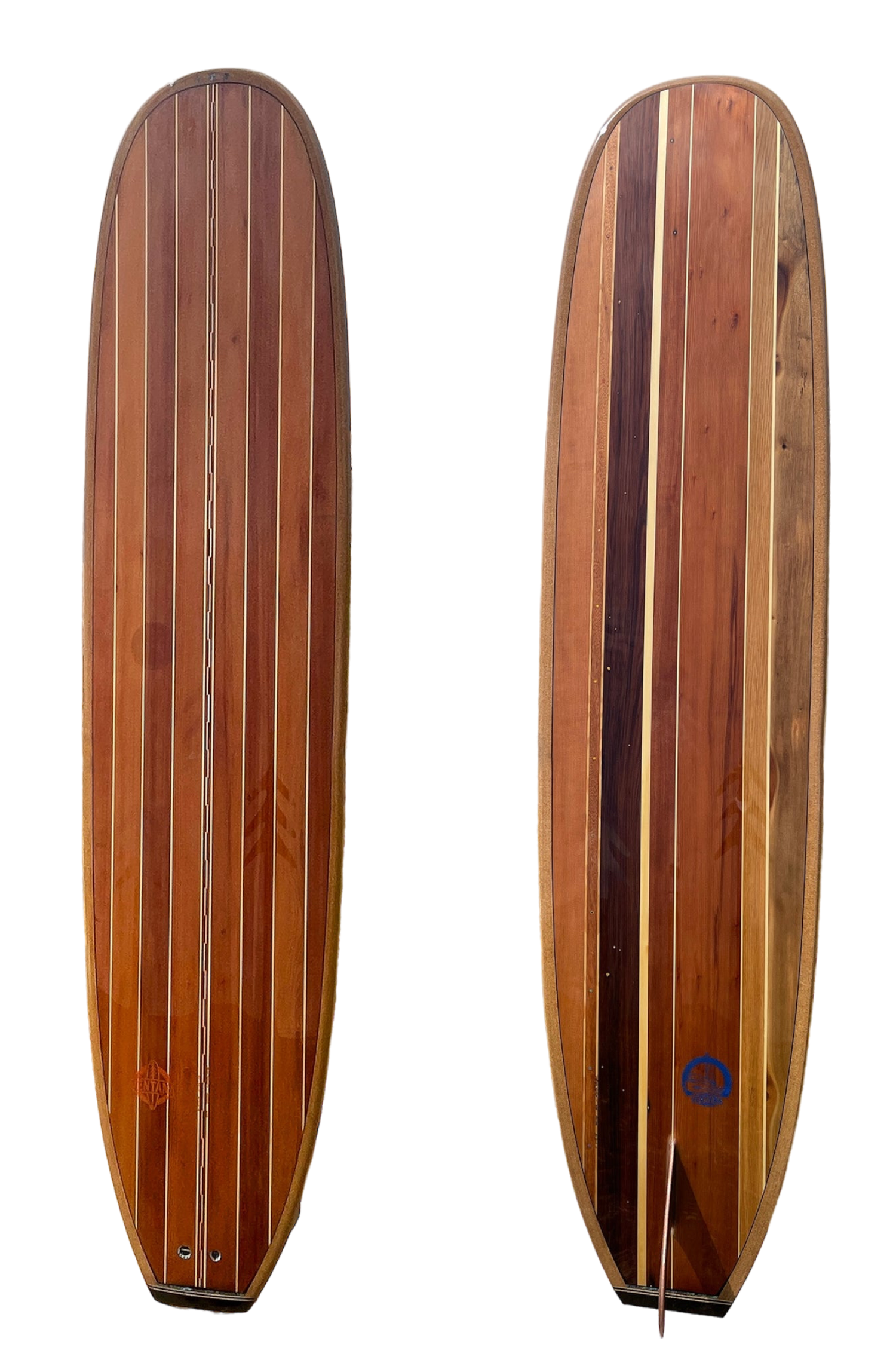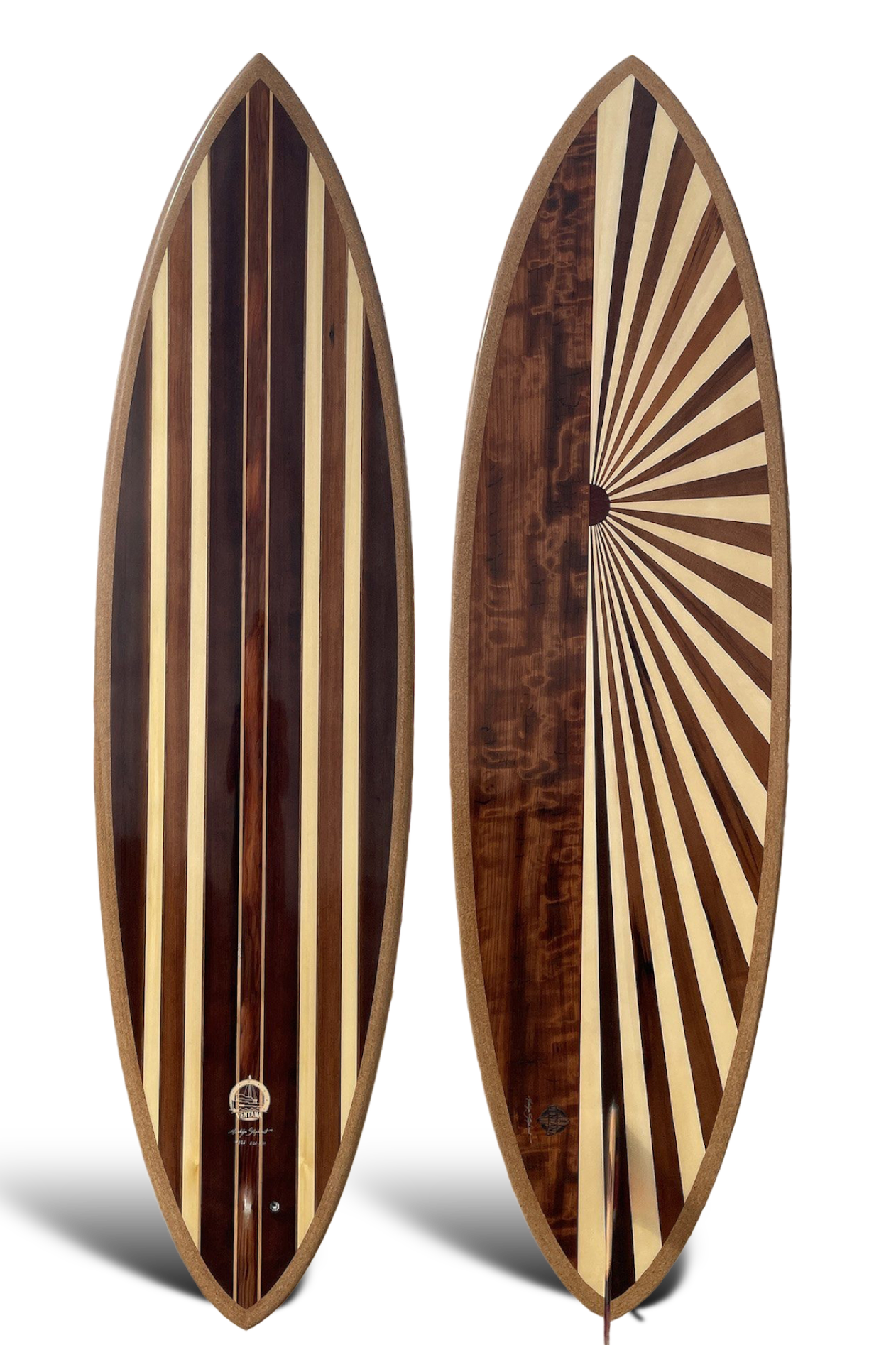 FREE 3D Surfboard & Paddle Board Objects and Graphic Files (Complete Package)
Regular price

Sale price

$ 0.00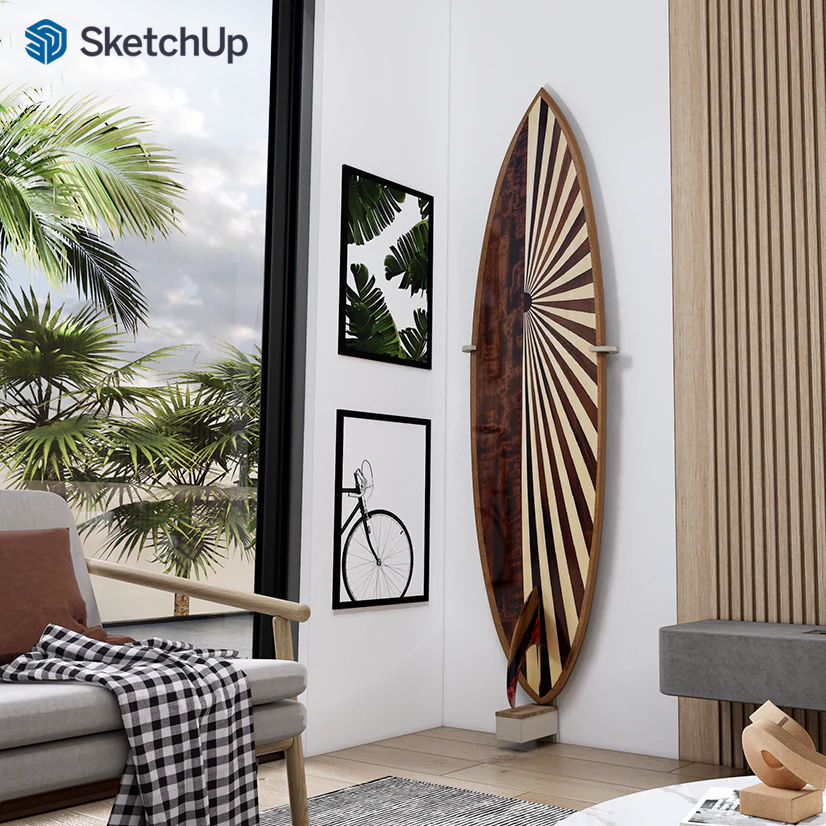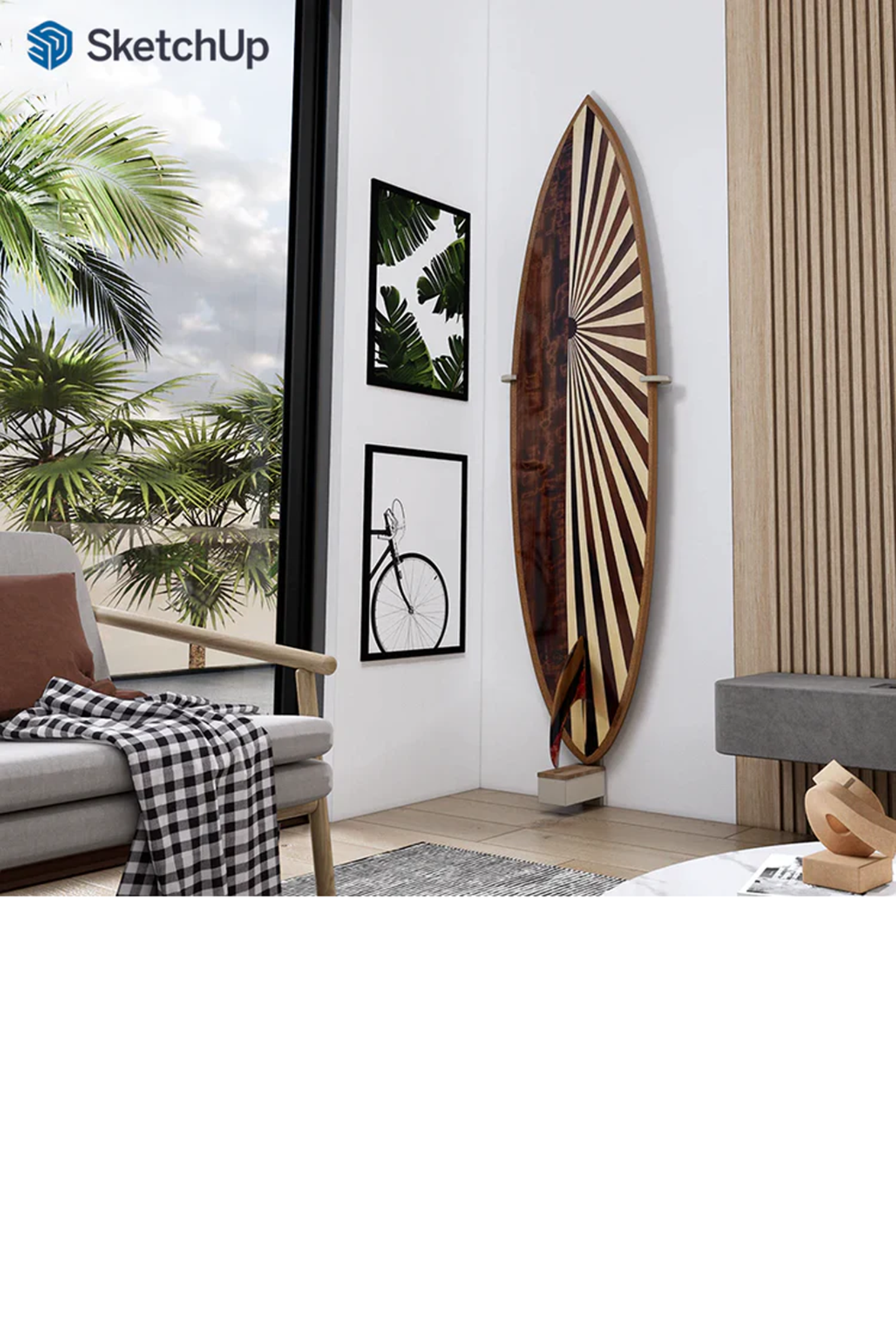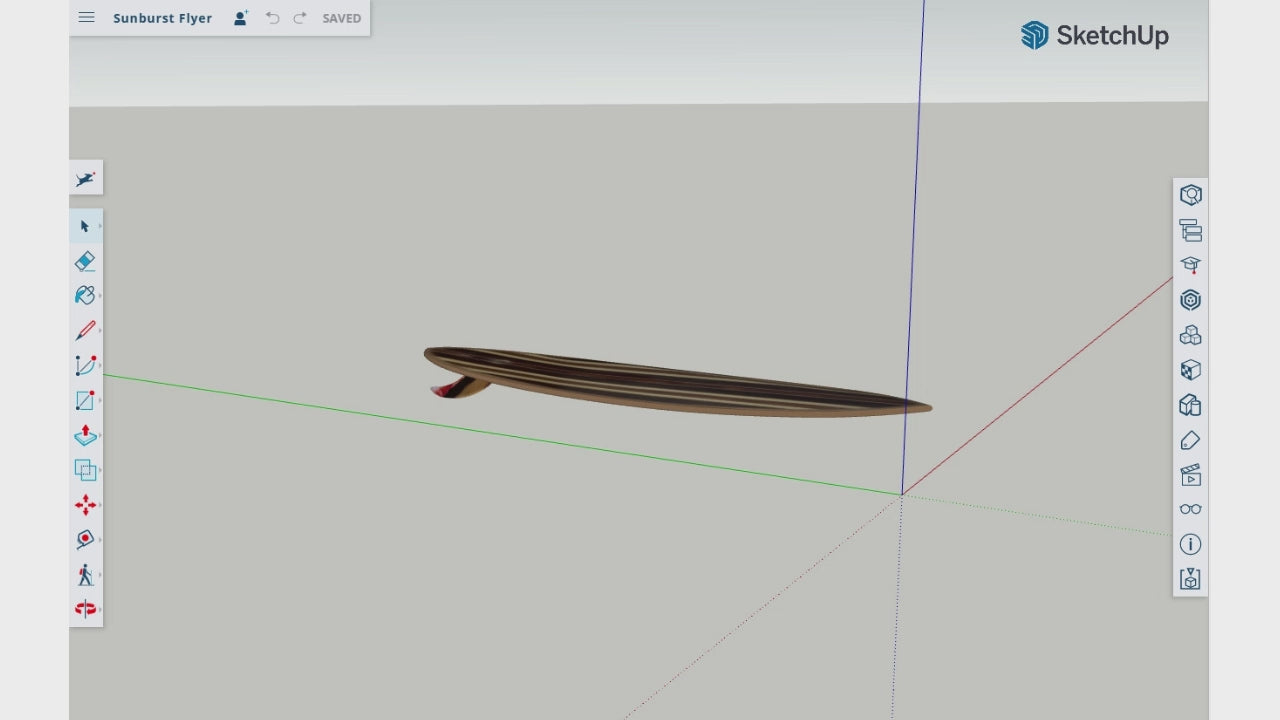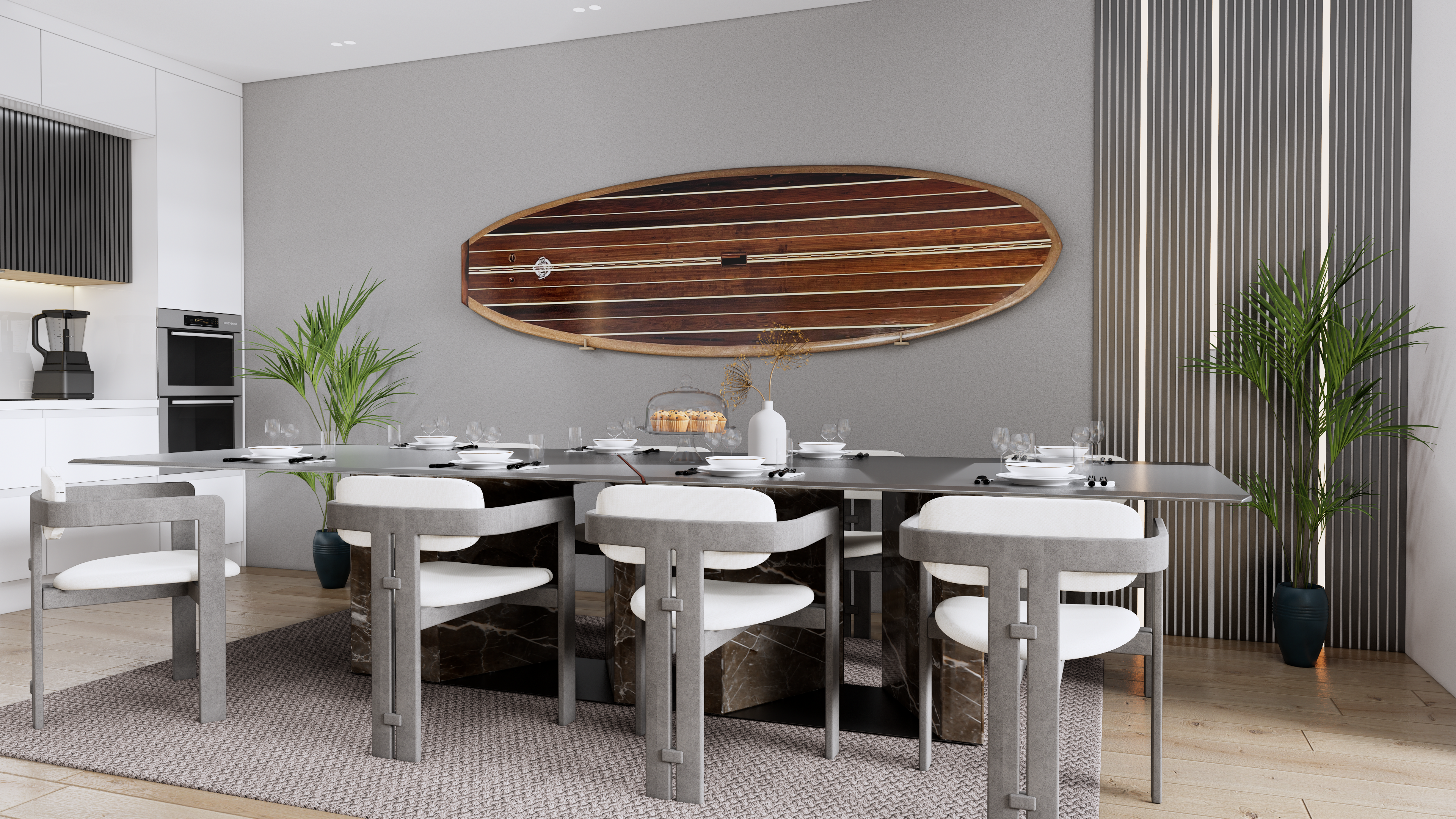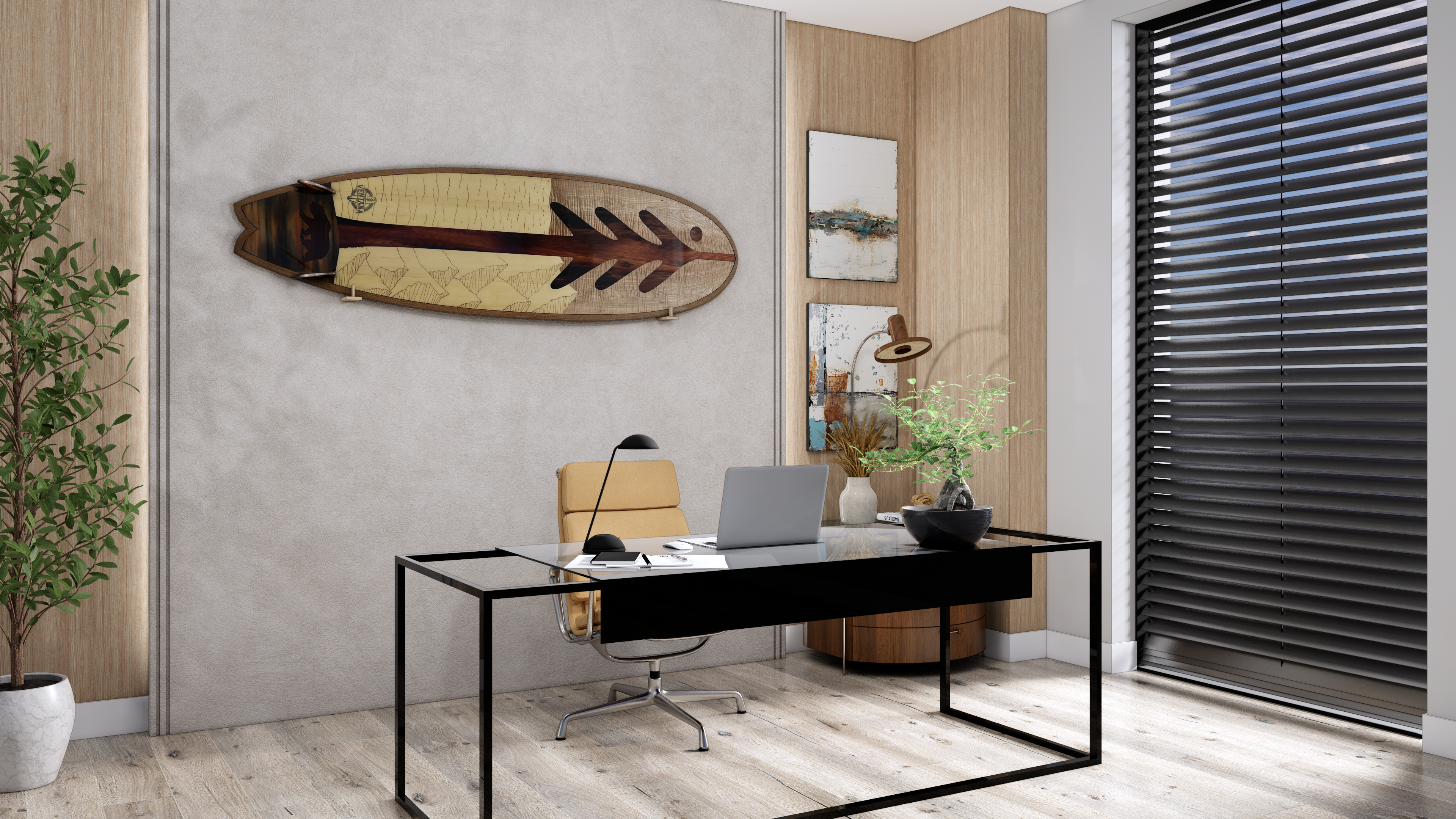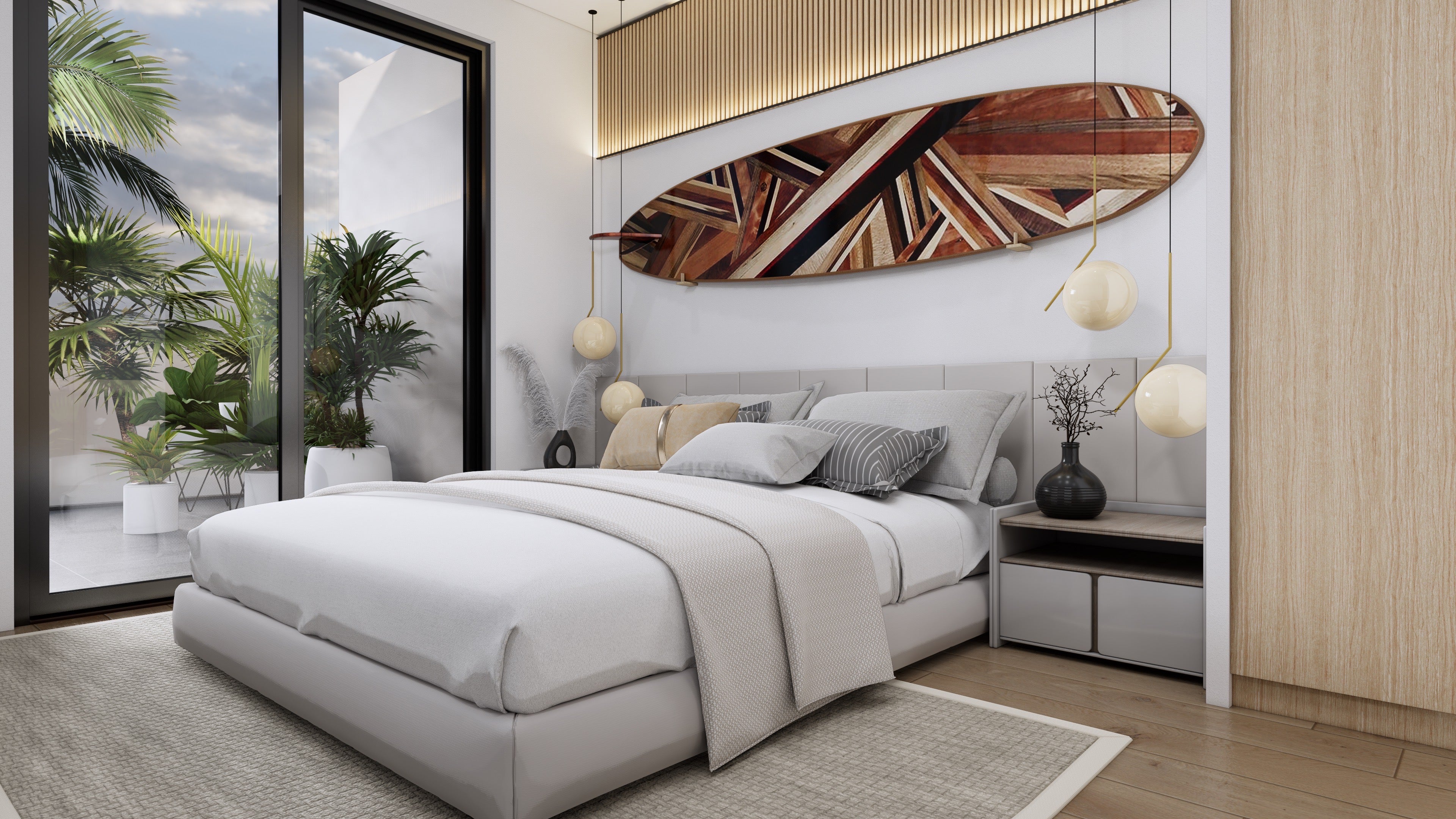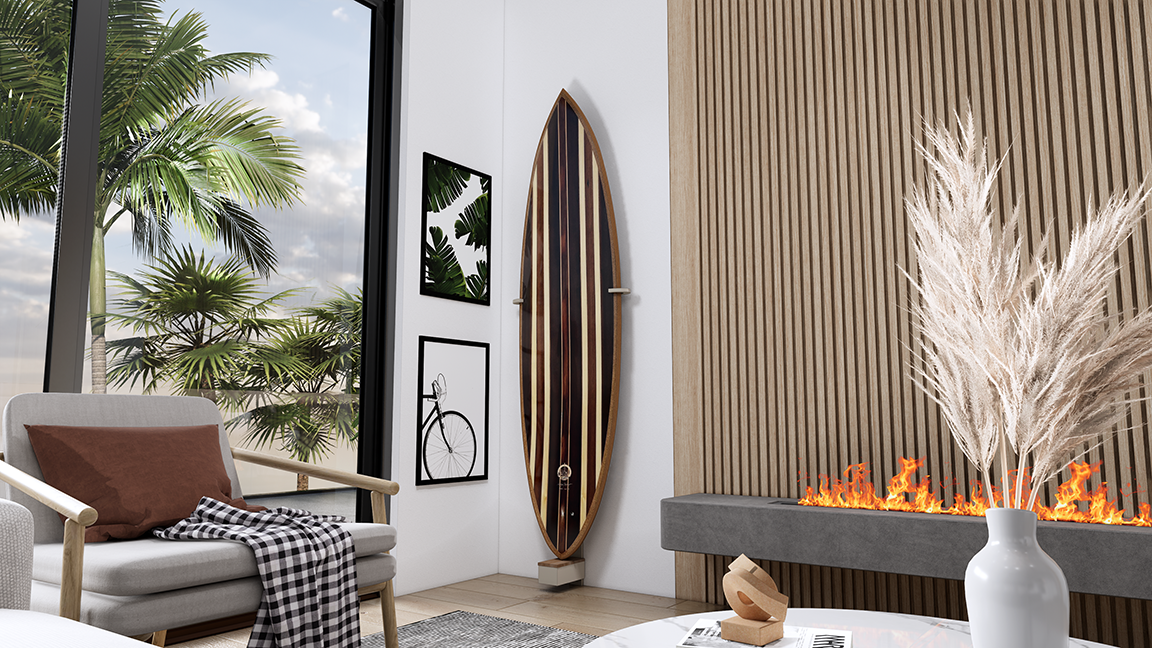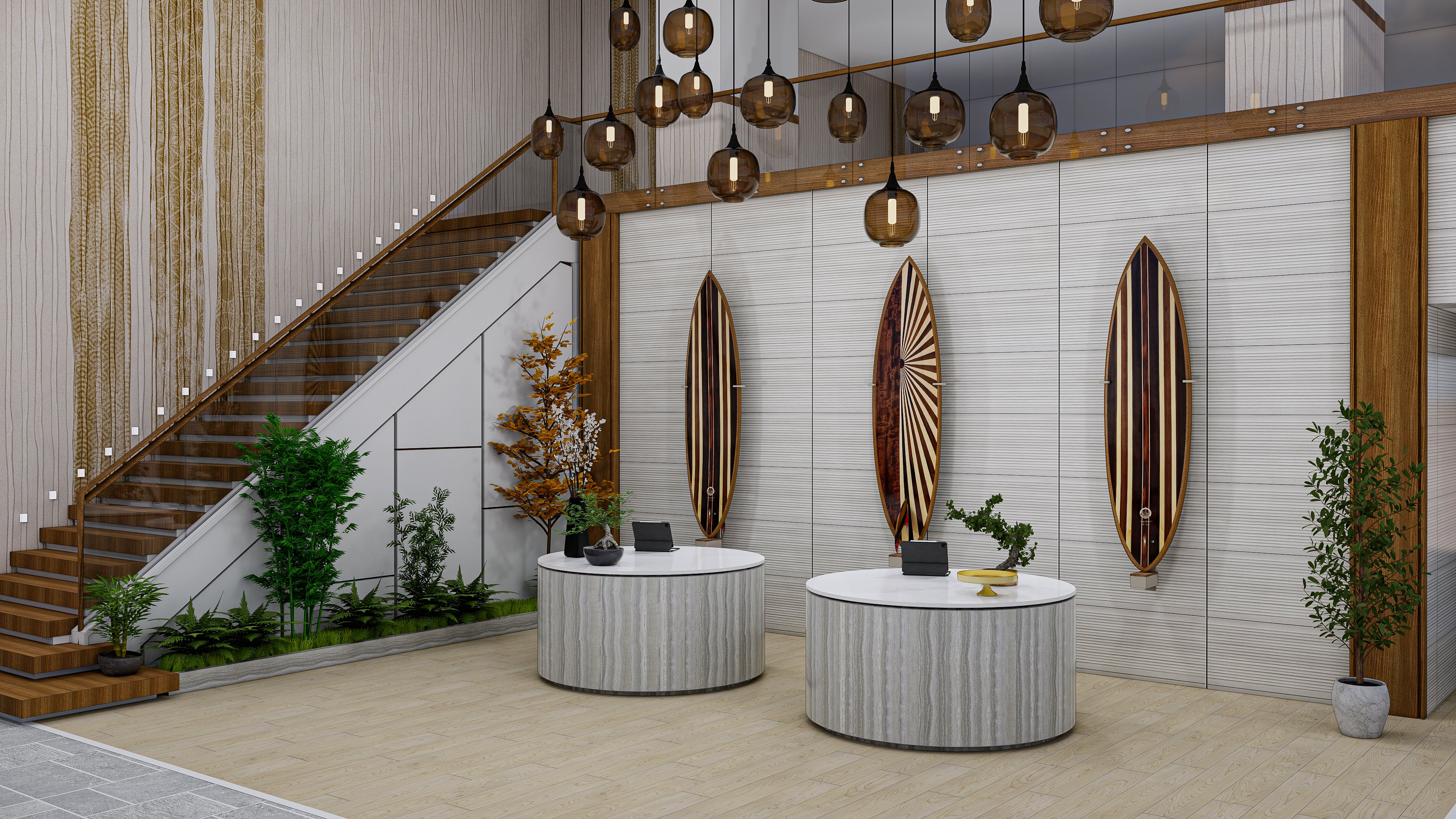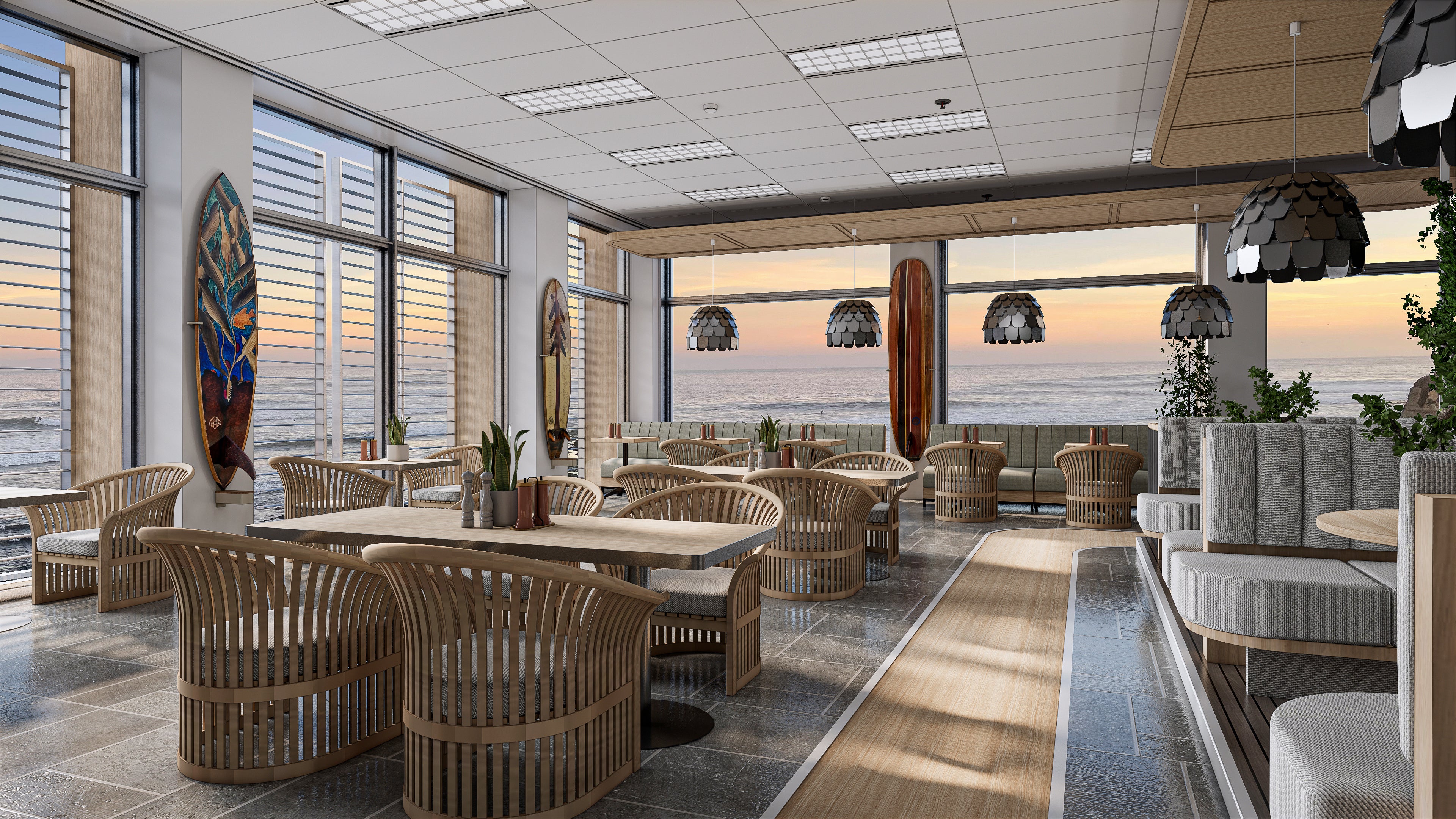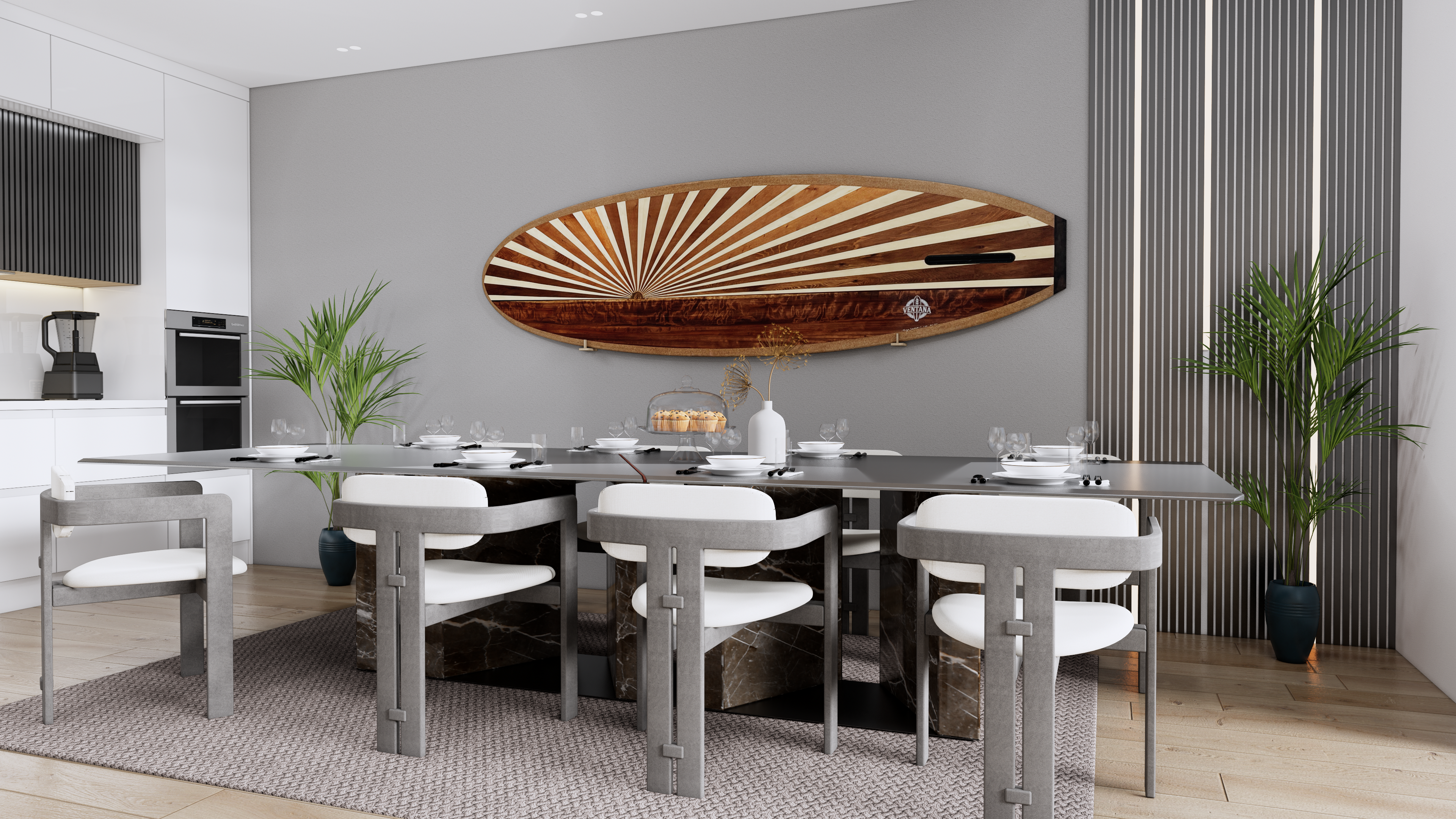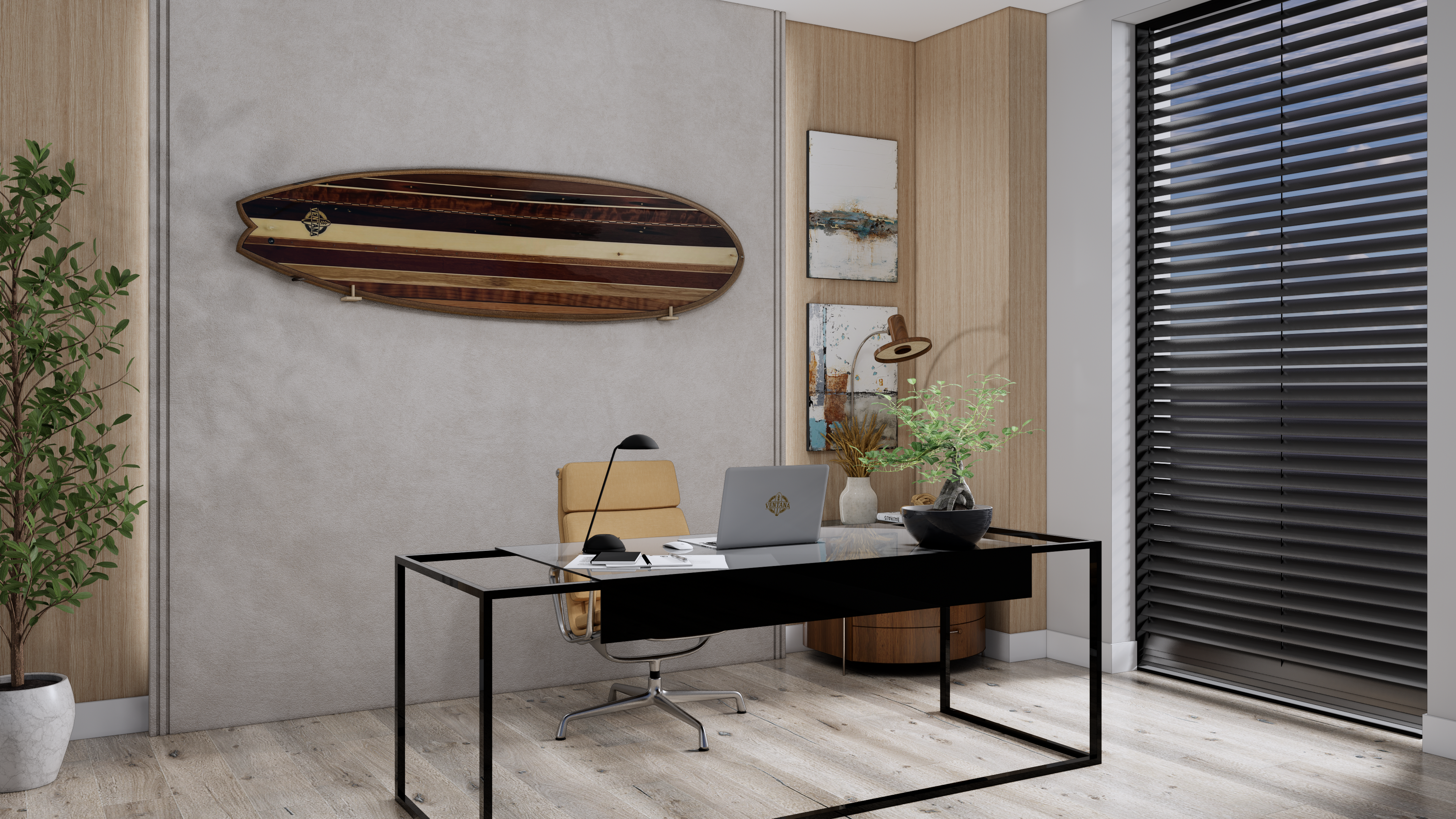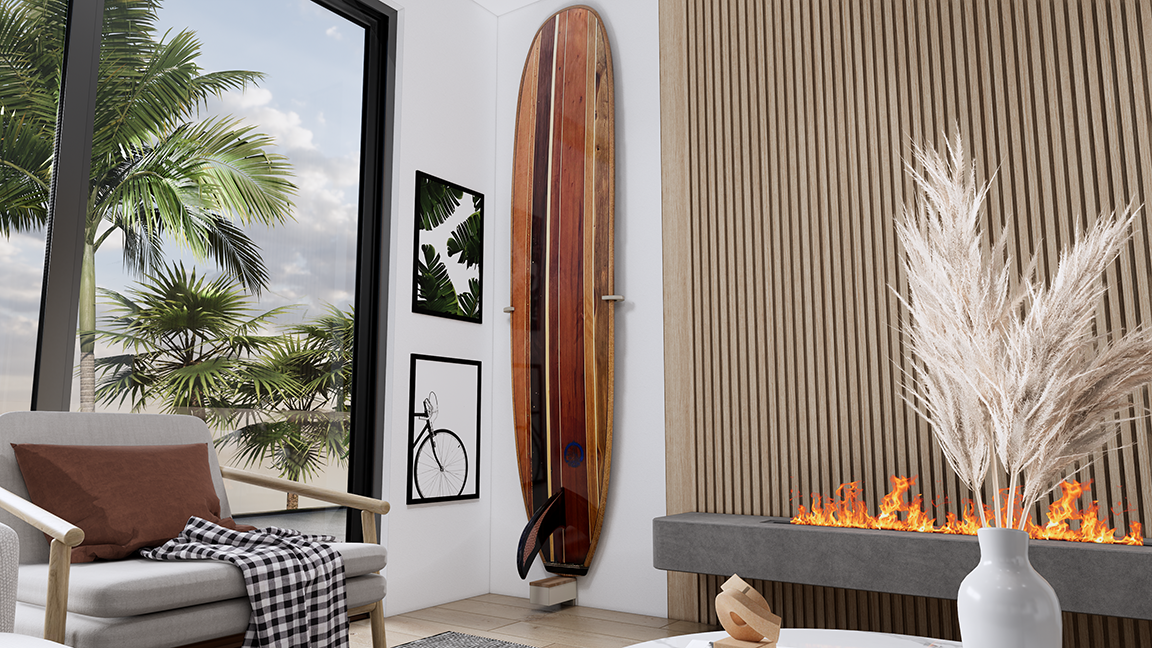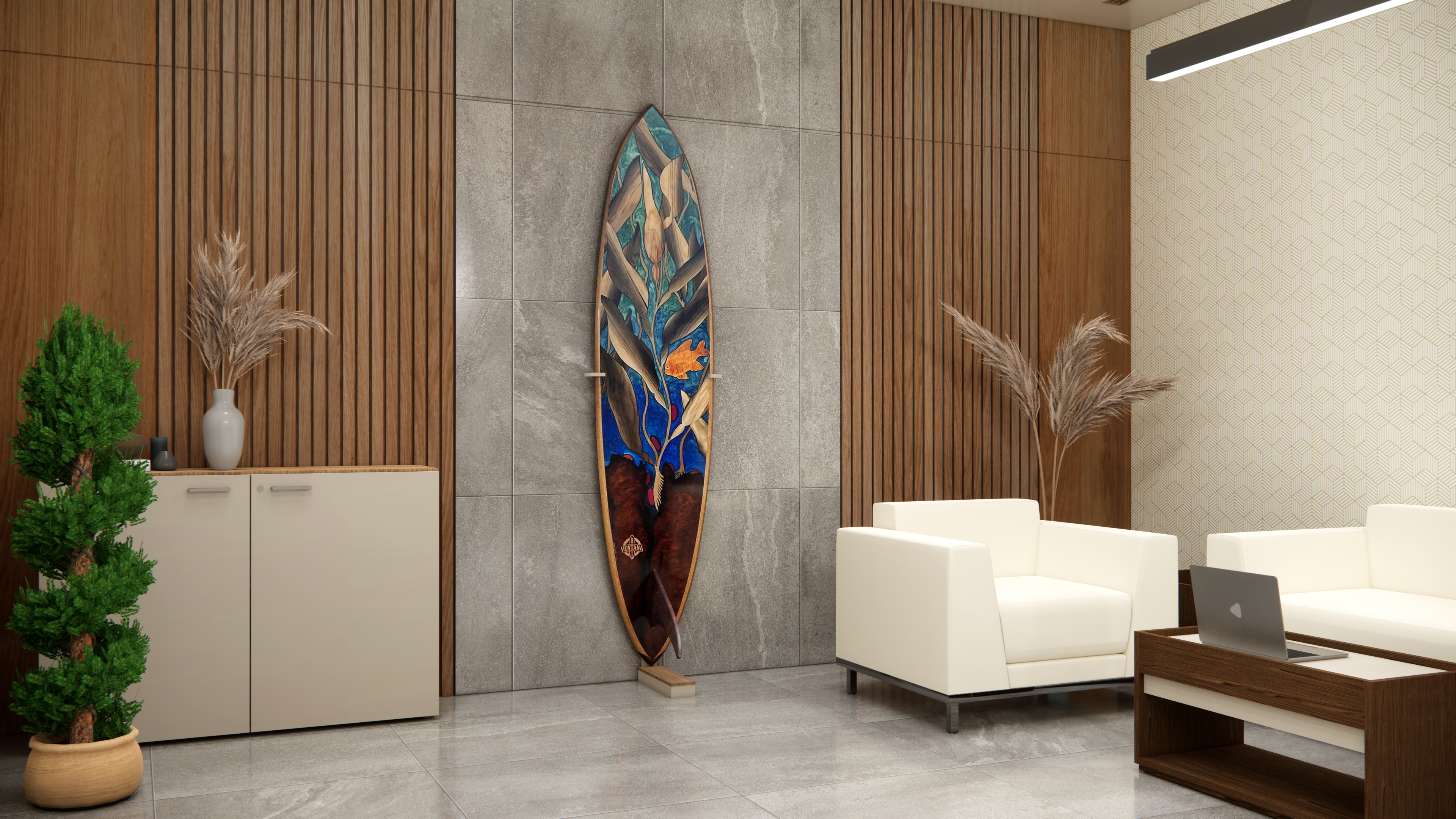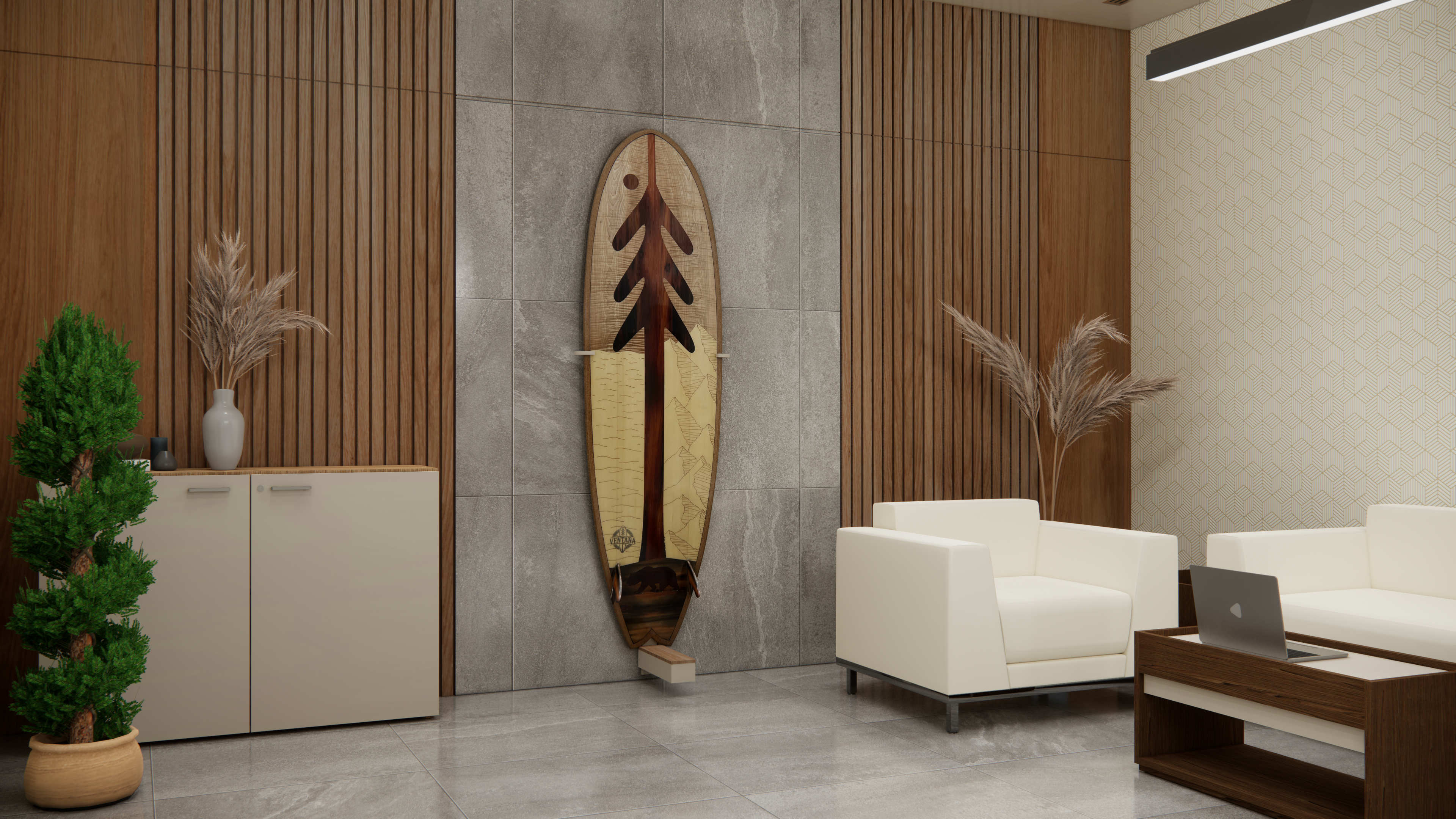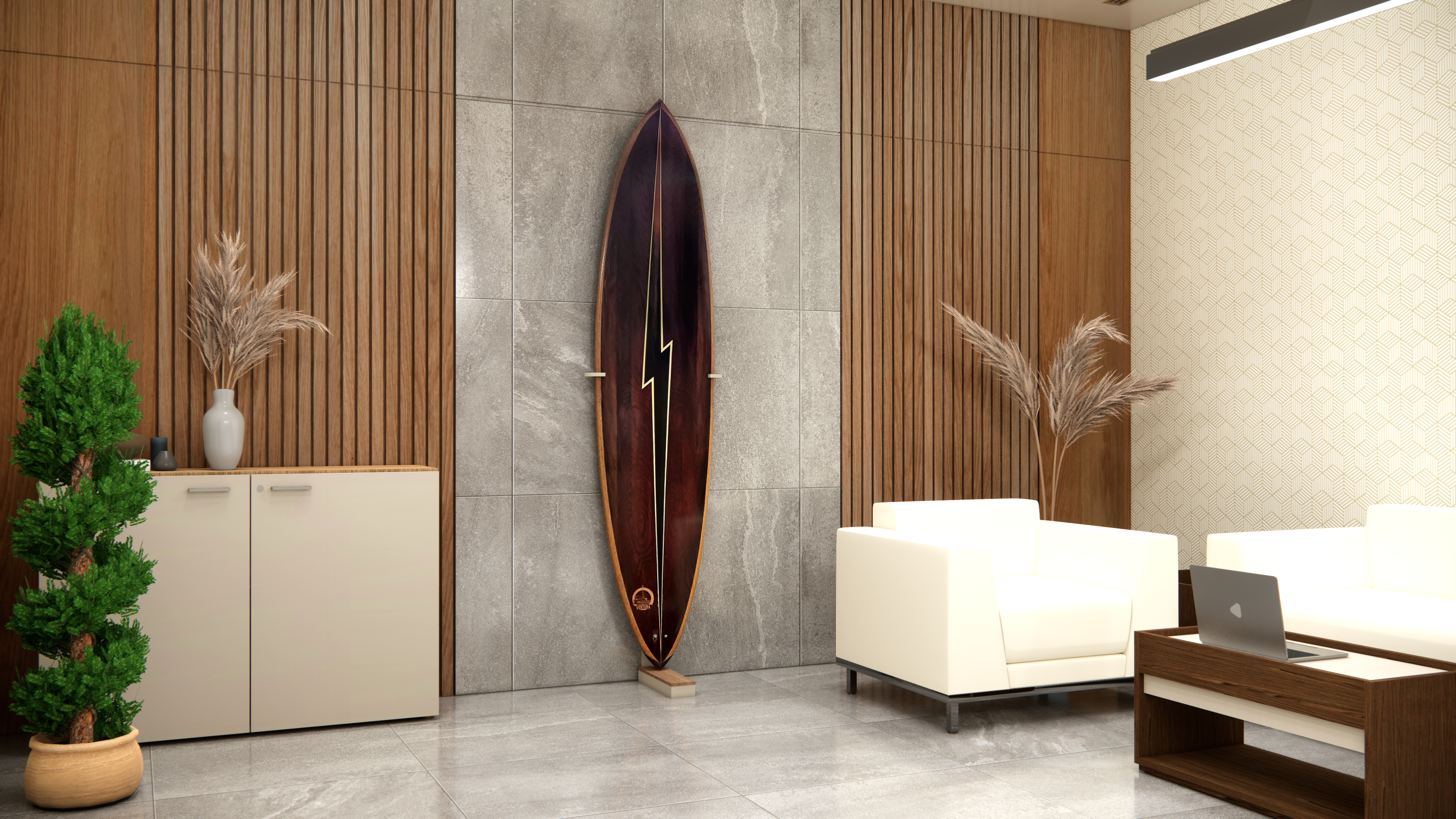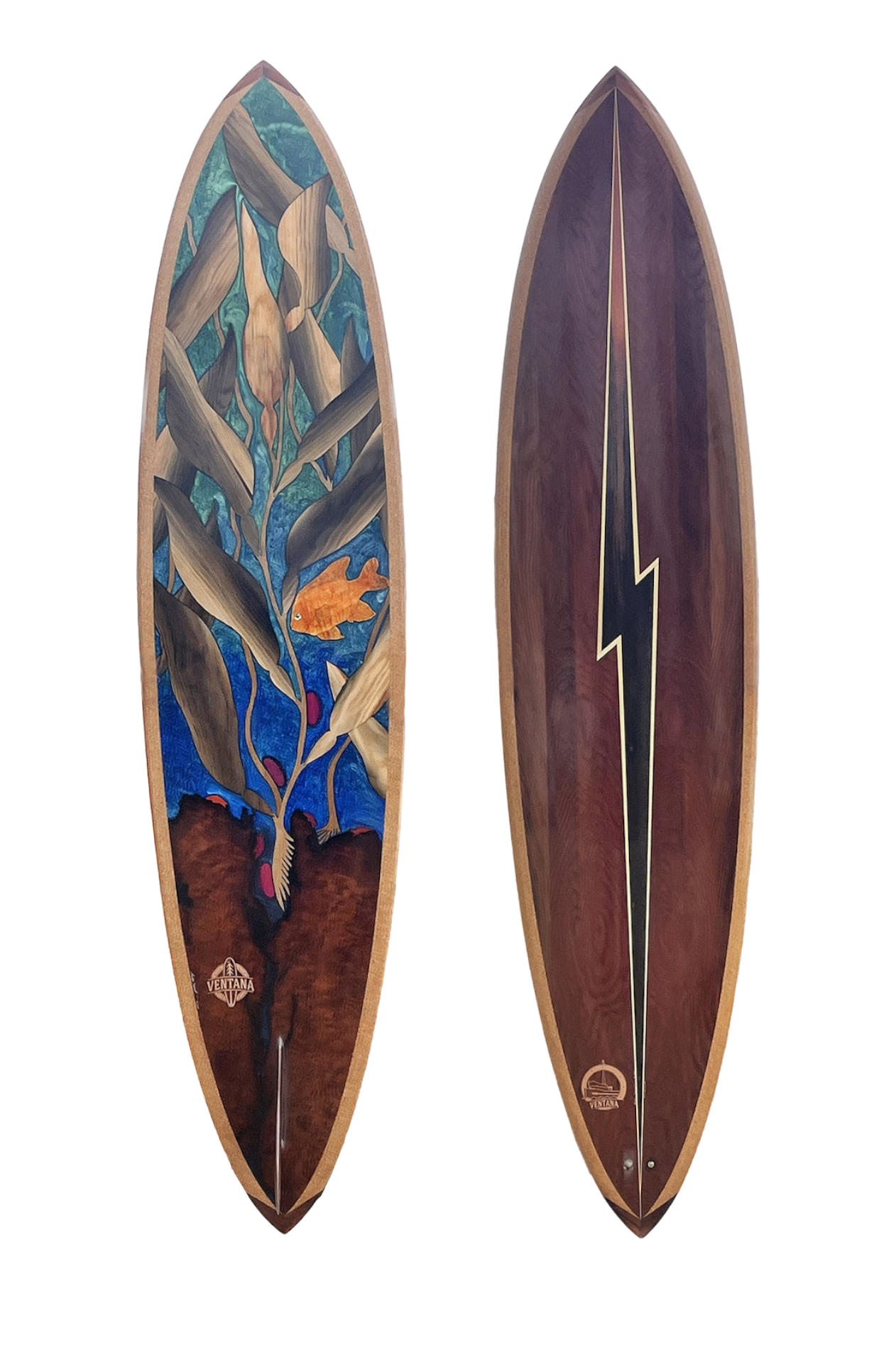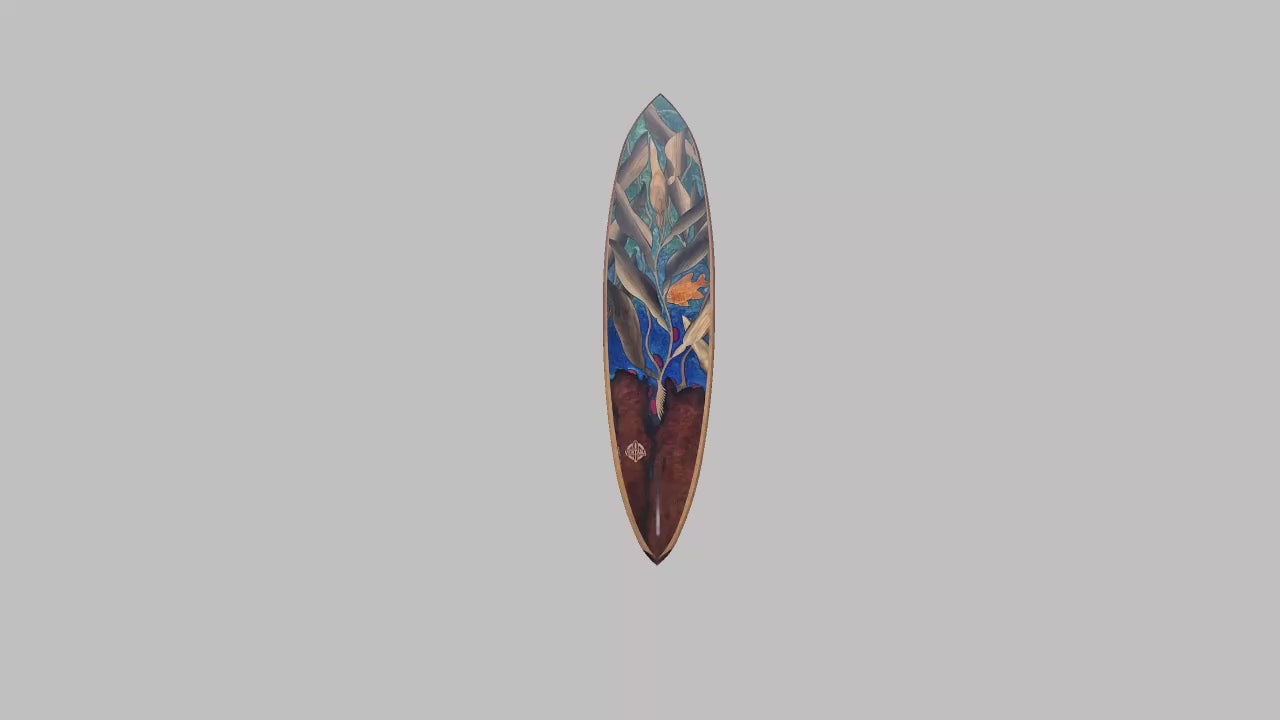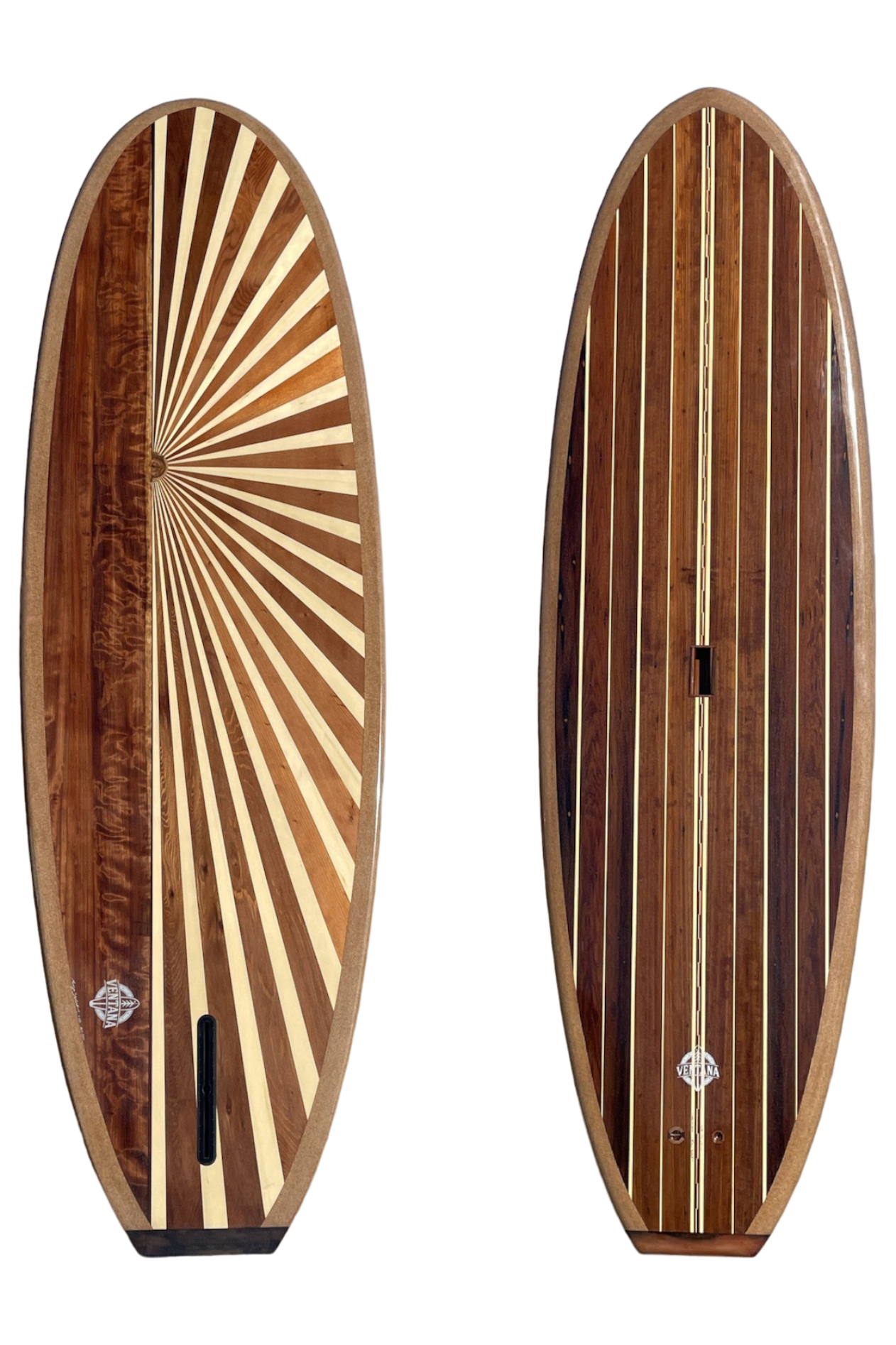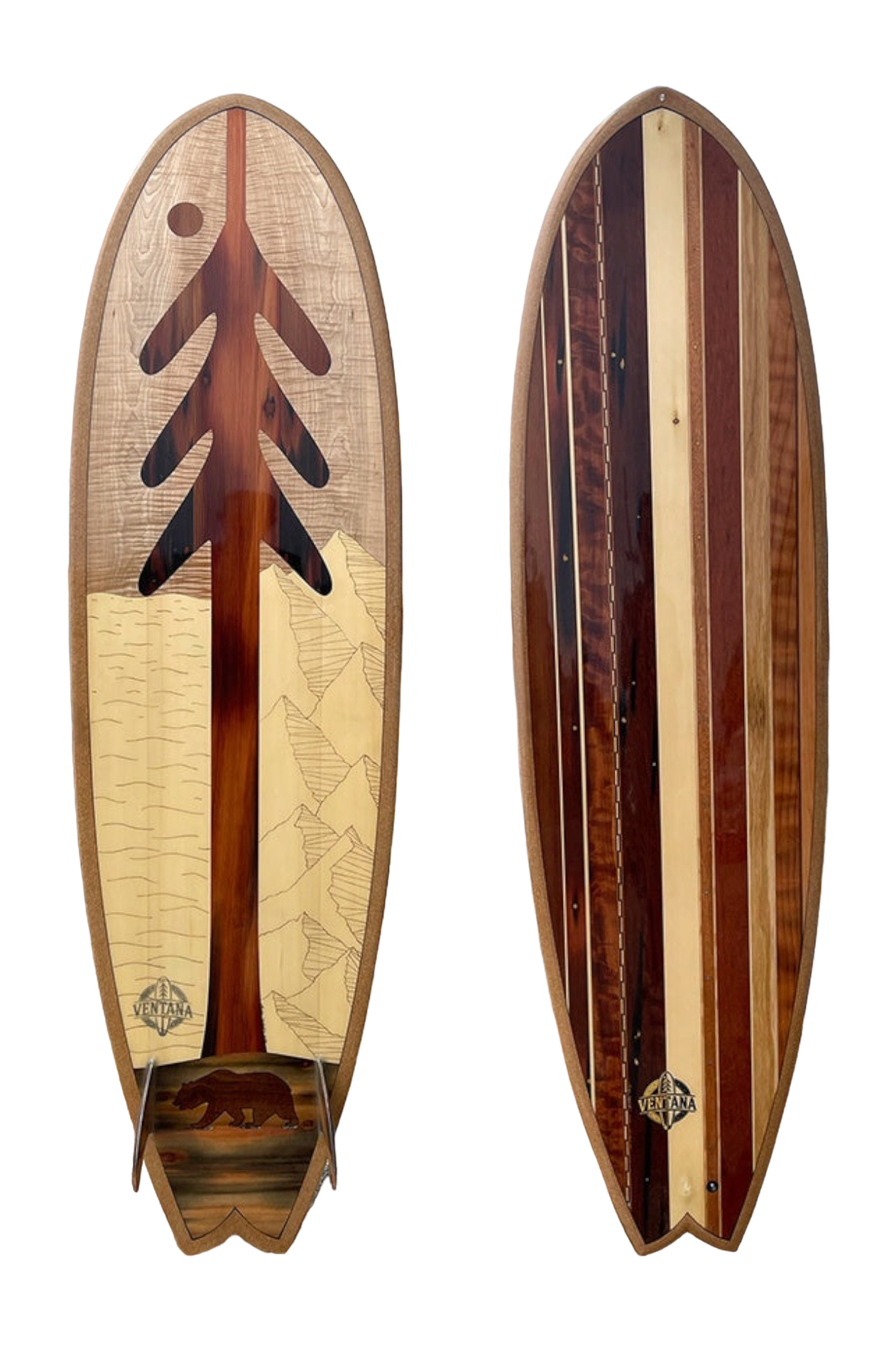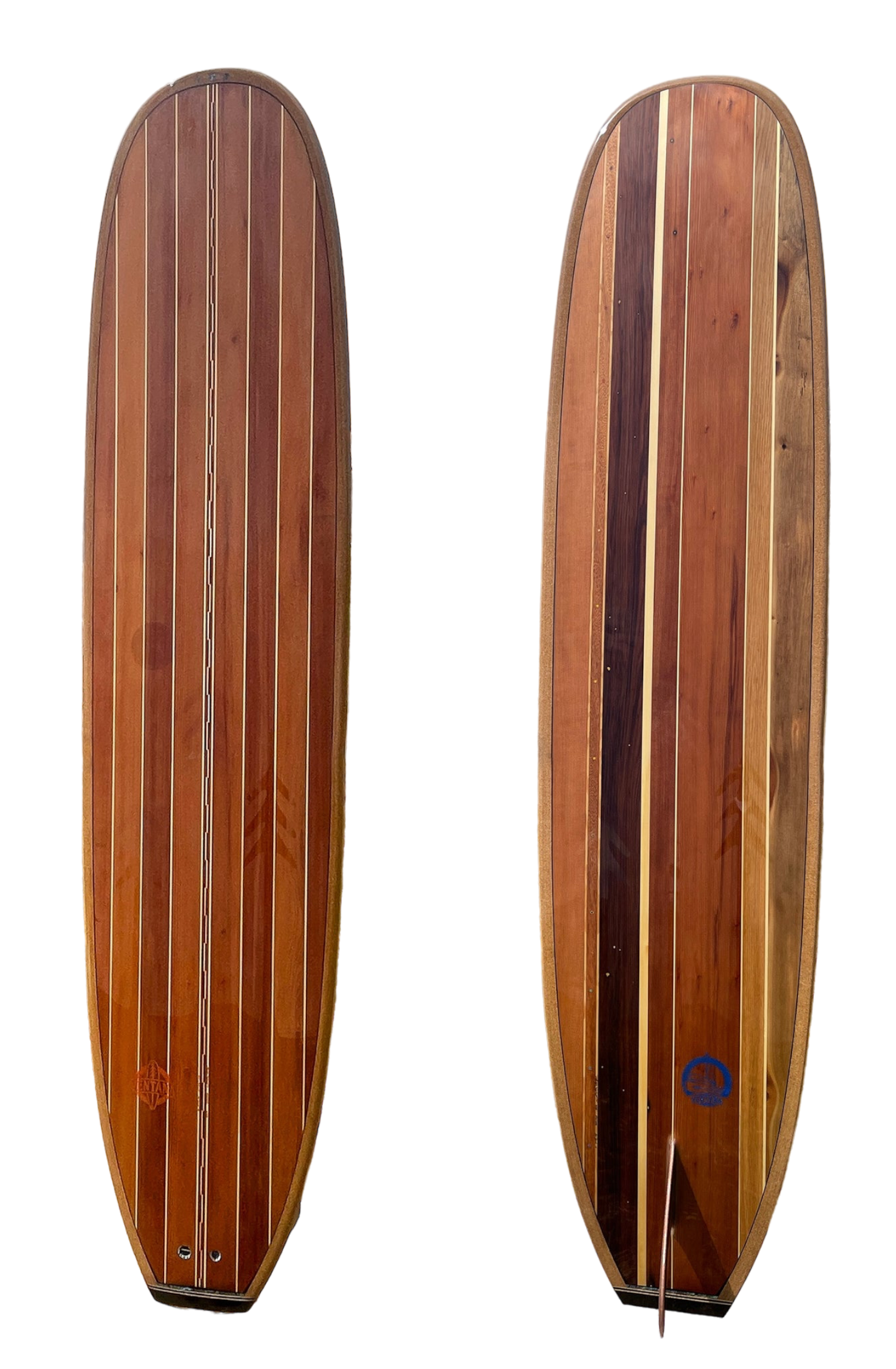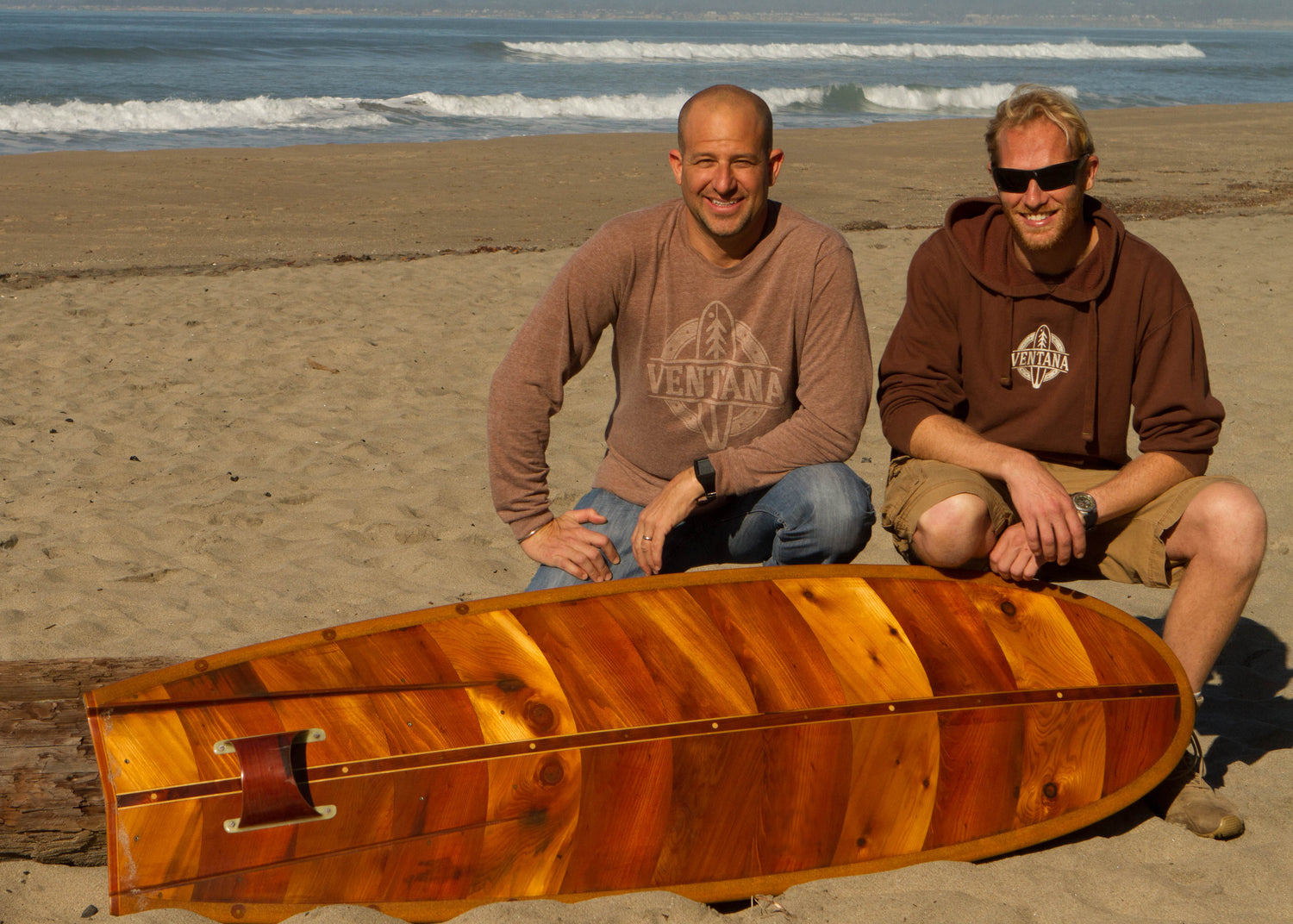 Contact us today to learn more about how we can help you exceed your customers' expectations and deliver exactly the right surfboard or paddle board for your beach house, lake house, commercial, or other interior design projects.
WATCH: Ventana Boards for Interior Design