Ventana Pens & Pencils
Regular price

Sale price

$ 90.00
Artisanship
Ventana Pens & Pencils are handcrafted by Ventana expert artisan Martijn Stiphout from the reclaimed woods we use for surfboards. They feel great in your hand, are well balanced, write like butter, and are finished to make the wood grain and color pop. 
The pens are Slimline Pro Gelwriters in gold, chrome, antique copper, or gunmetal. The pencils are Slimline with .7mm graphite. These are also available as 5mm graphite sketch pencils.
Note that the manzanita burl stand is not included in the prices. You can email us if you're interested in purchasing one or more.
Responsibility
The pens and pencils are handcrafted from various salvaged and reclaimed woods. 
1. Douglas fir (dark wood) from the hull of the original Western Flyer, considered by many to be the most famous fishing boat in the world. John Steinbeck, Ed "Doc" Ricketts and crew sailed this 77-foot sardine boat into the Sea of Cortez in Baja California, Mexico in 1940. The following year, Steinbeck published his book, The Log from the Sea of Cortez, about the adventure. Learn more about this amazing boat and Ventana's use of its wood.
2. Locus Surfboards Entropy Resins
3. Oxidized white oak (black wood) from the structural ribs of the original Western Flyer boat.
4. Salvaged padauk (medium tone wood) from Alibi Interiors in Aptos, California.
5. Salvaged eucalyptus (light wood) from Martijn Stiphout's house in Corralitos, California.
There are custom options available, as well. You can contact us to discuss using your own woods or woods selected from our Upcycle Partner Program. 
The sketch pencil options include a built-in sharpener.
Adventure
Use one of these quality pens and pencils to sketch or write notes, stories, and poetry on your next surf adventure.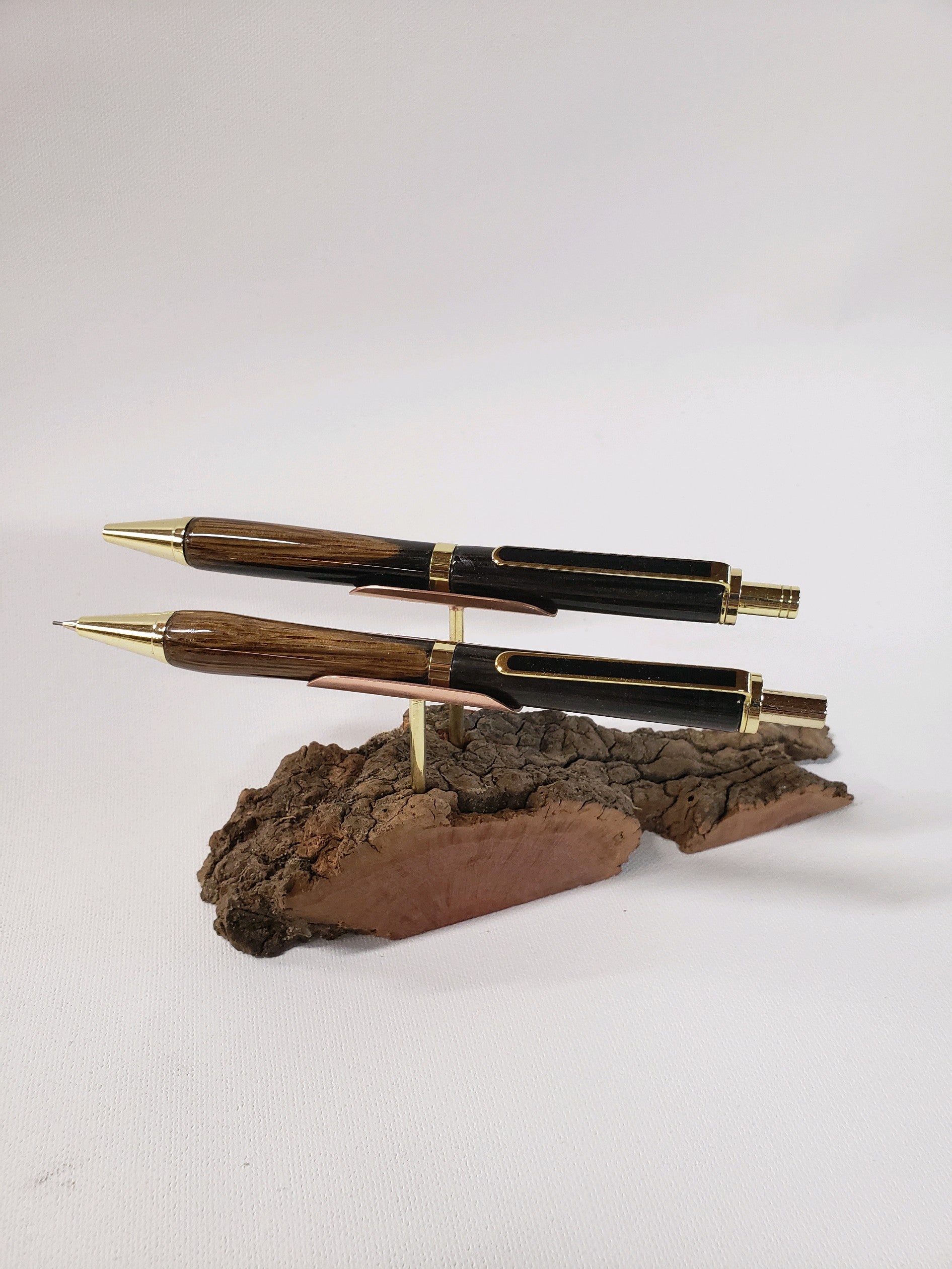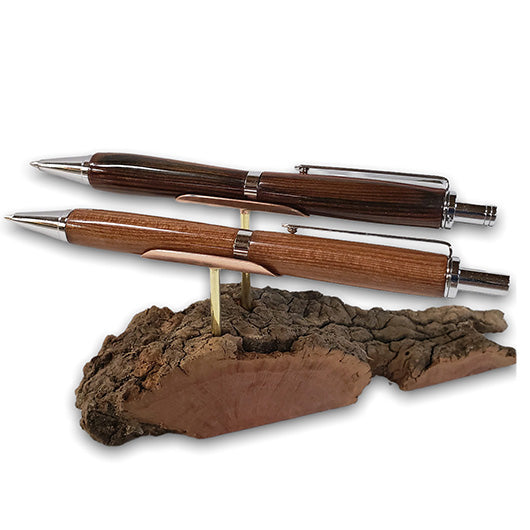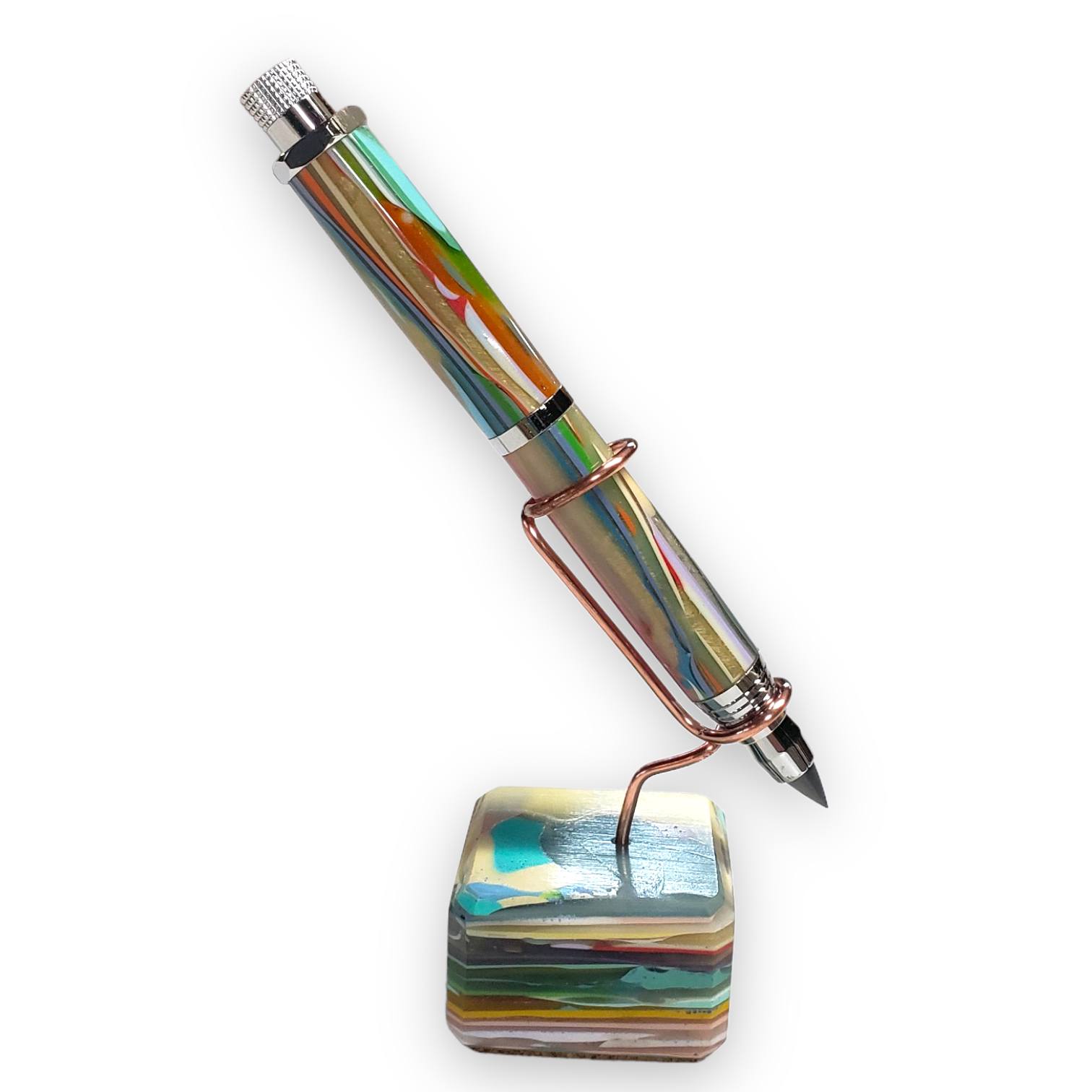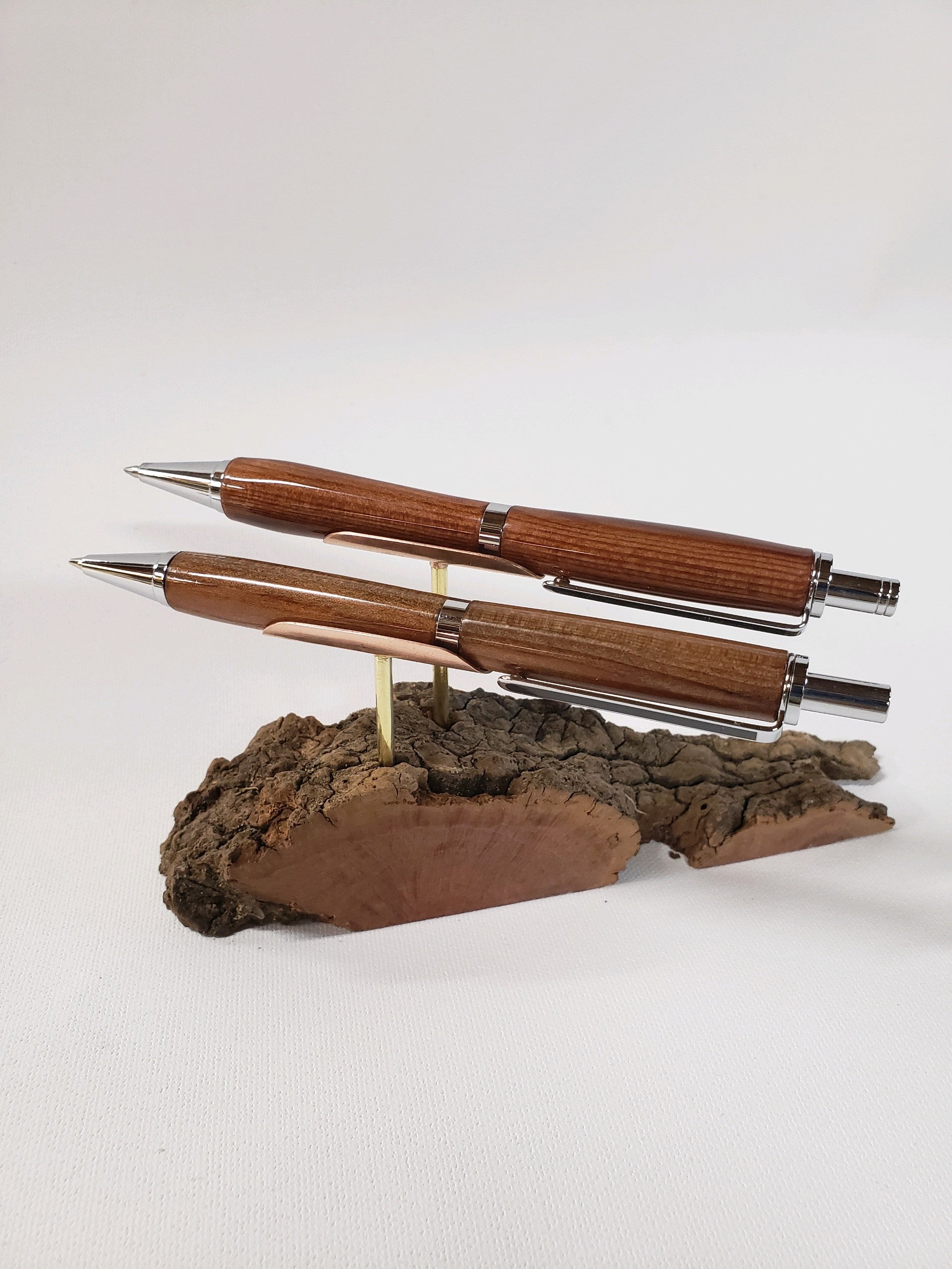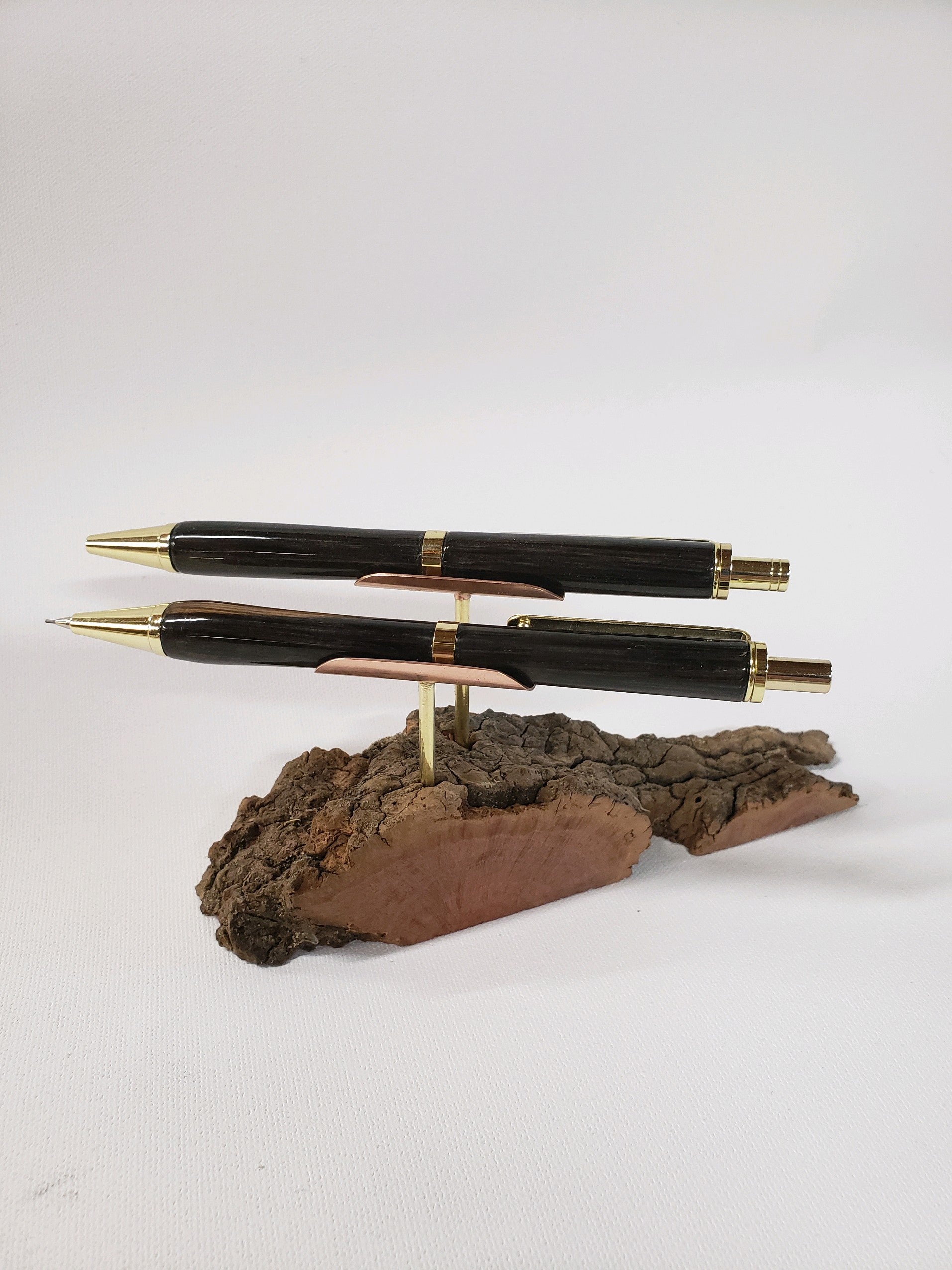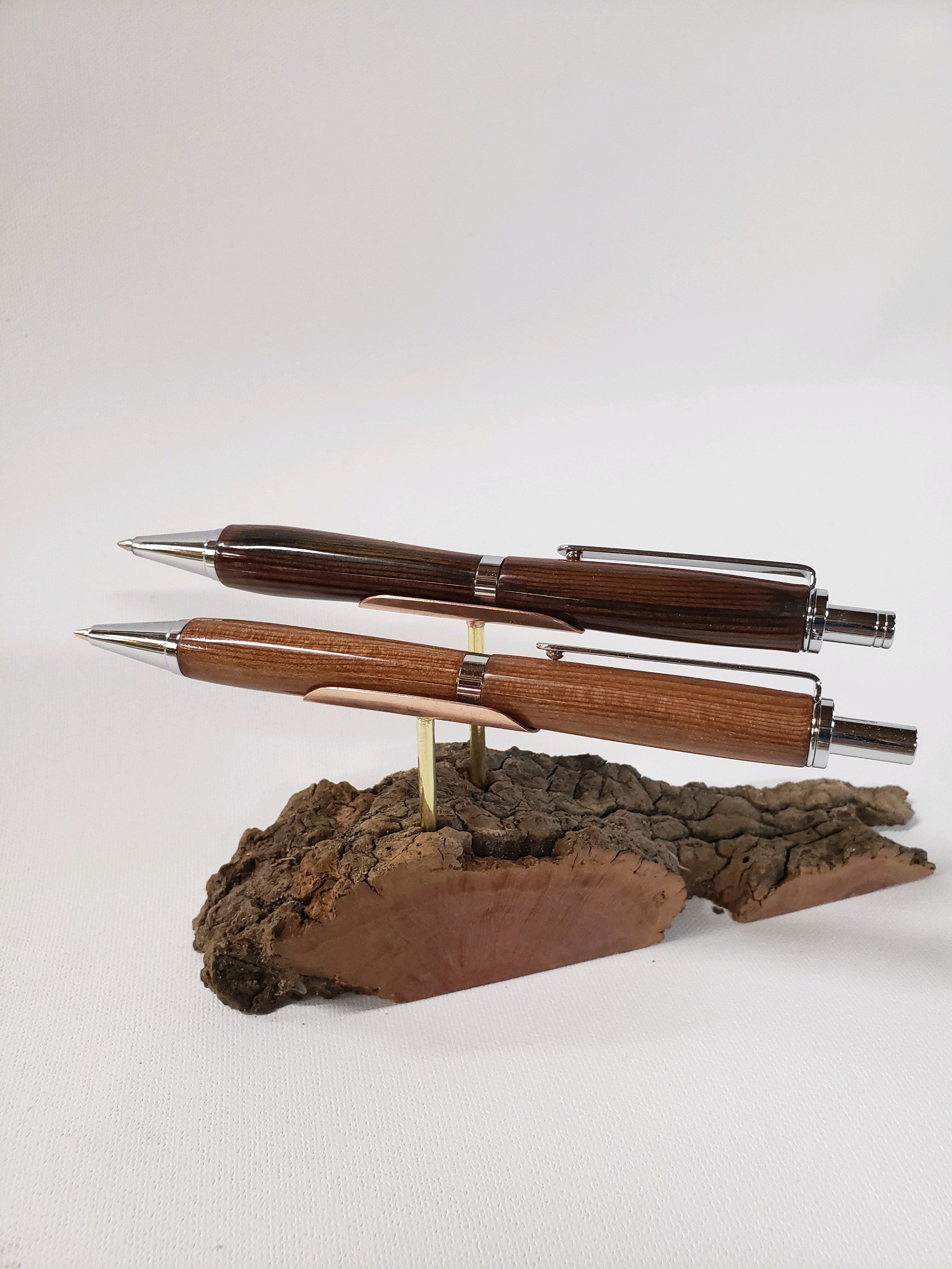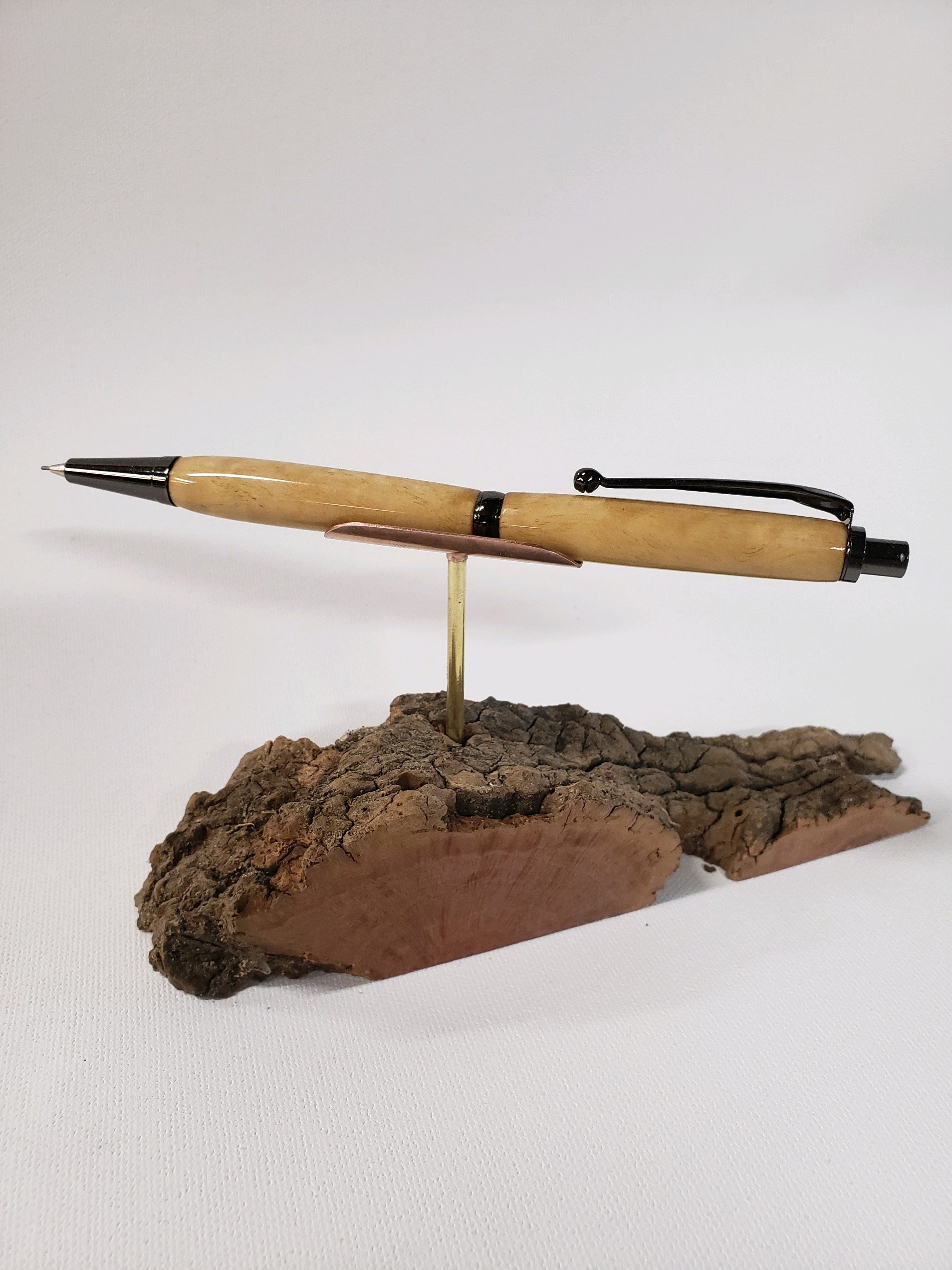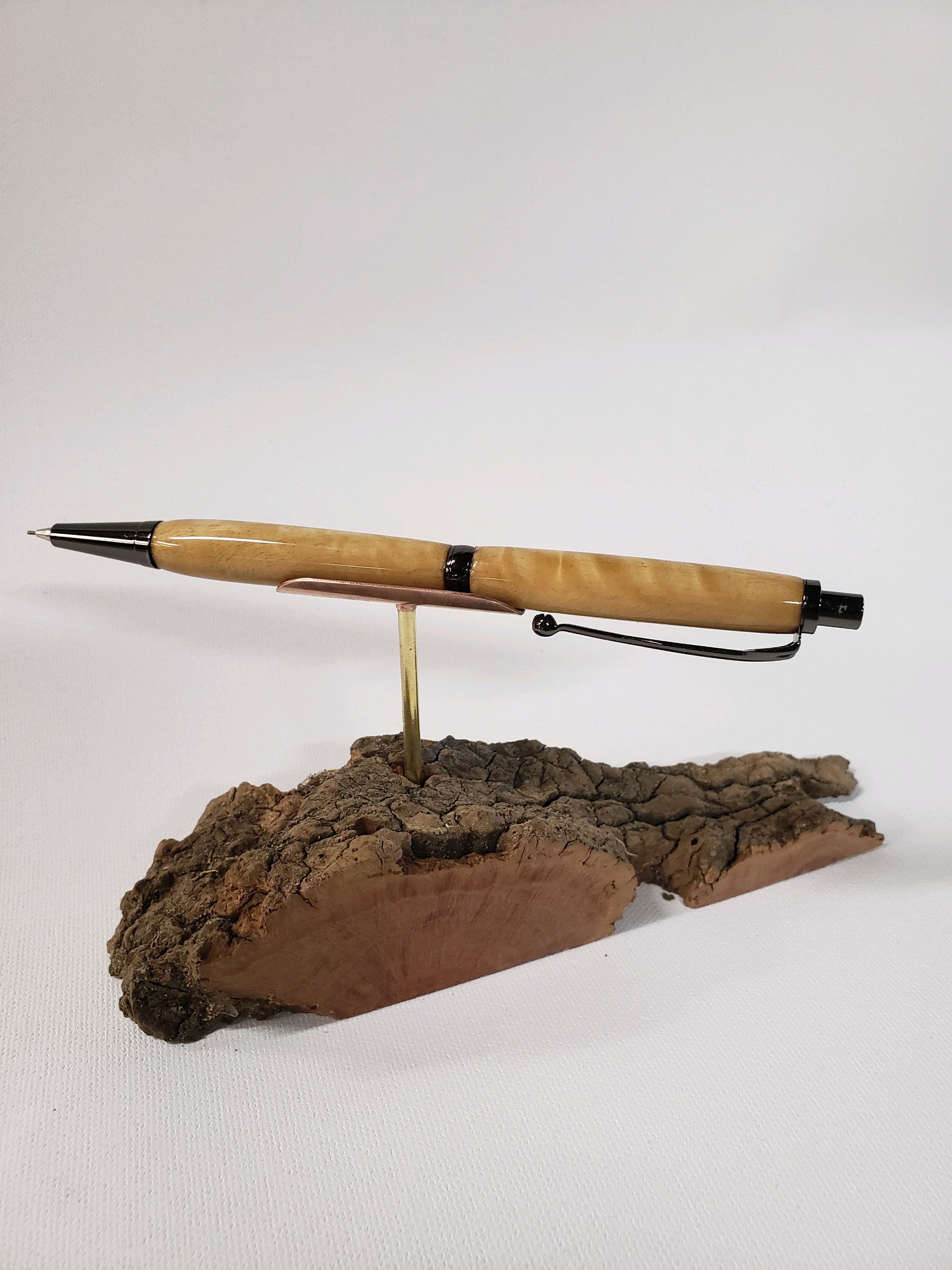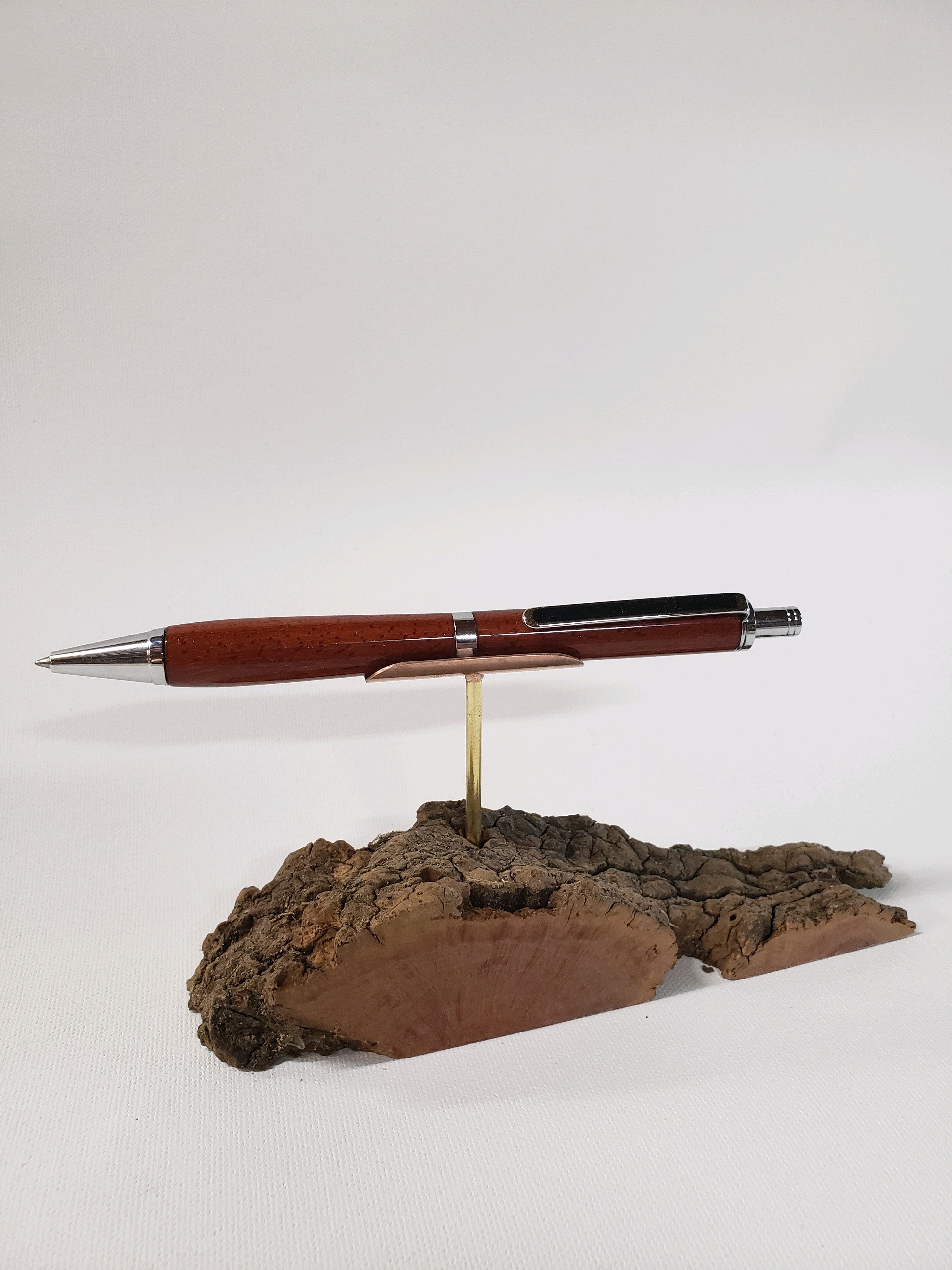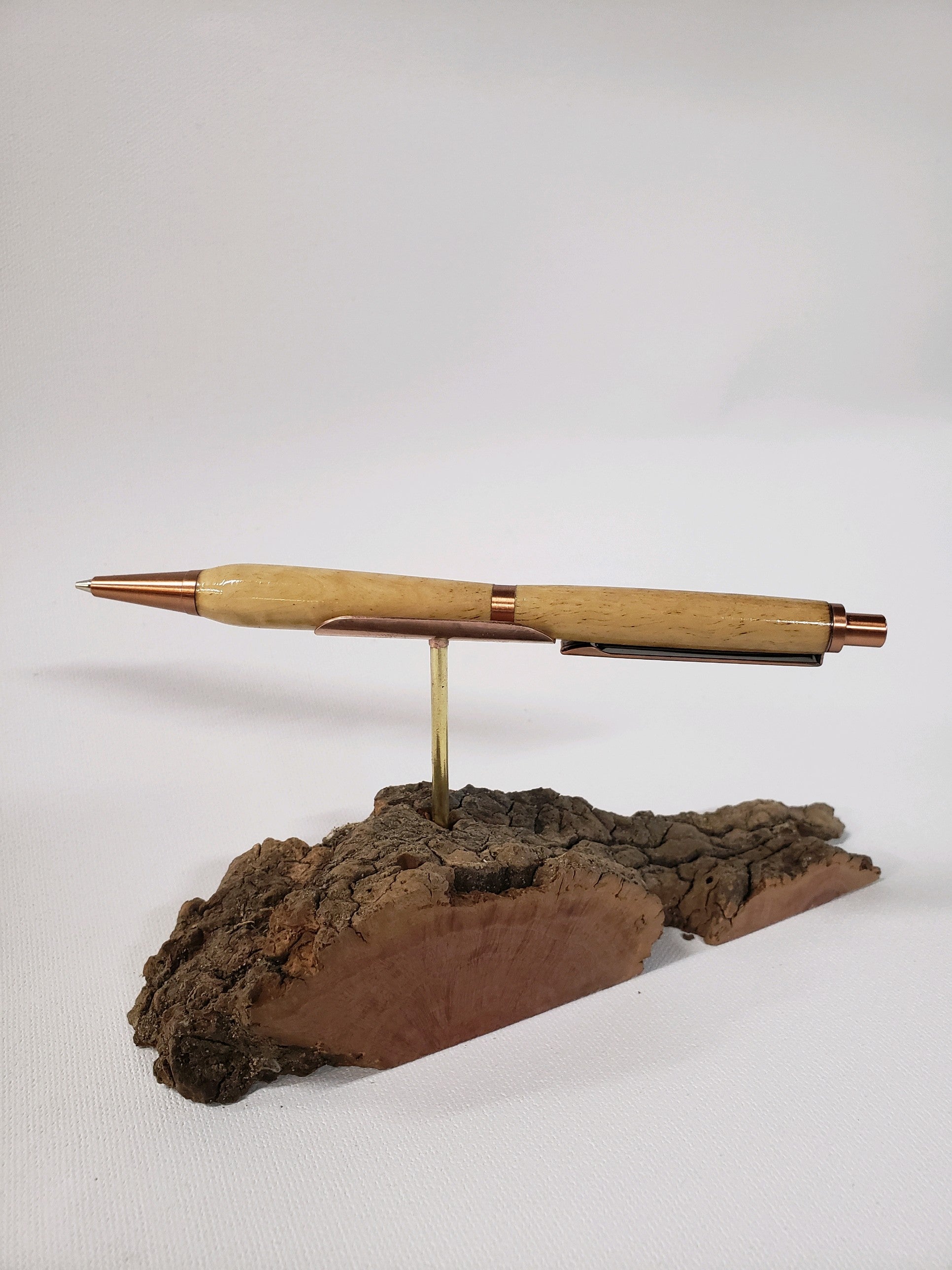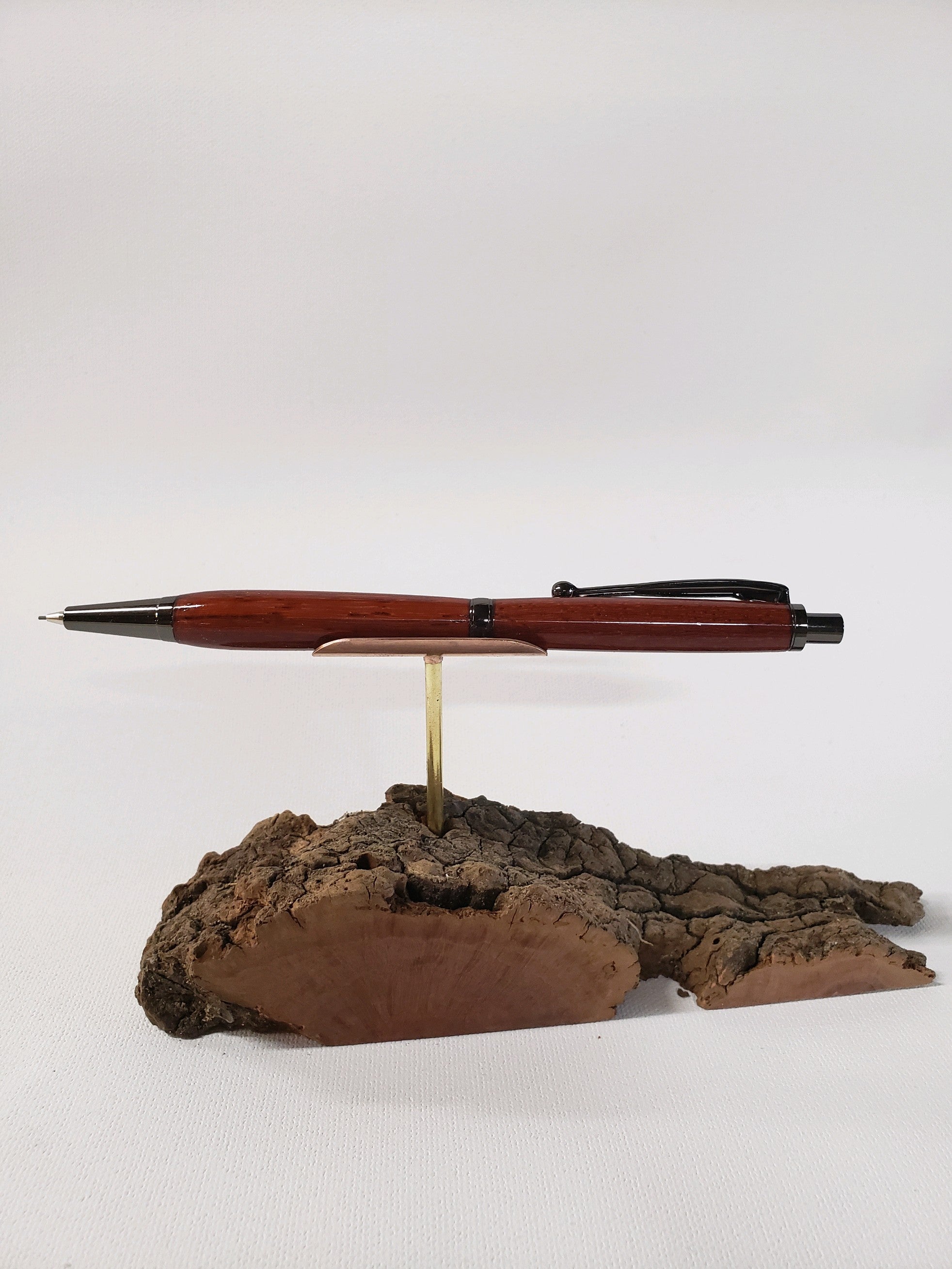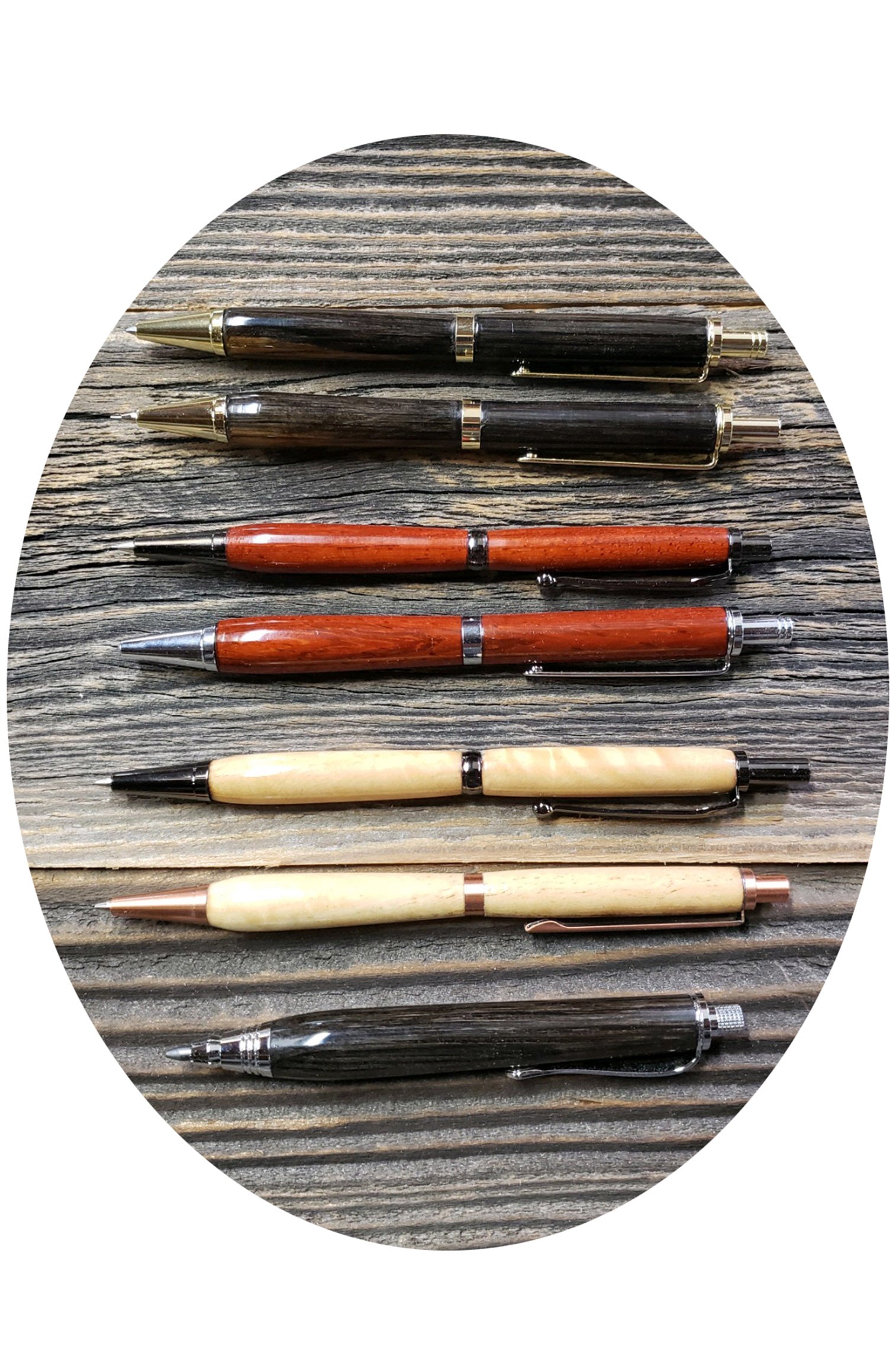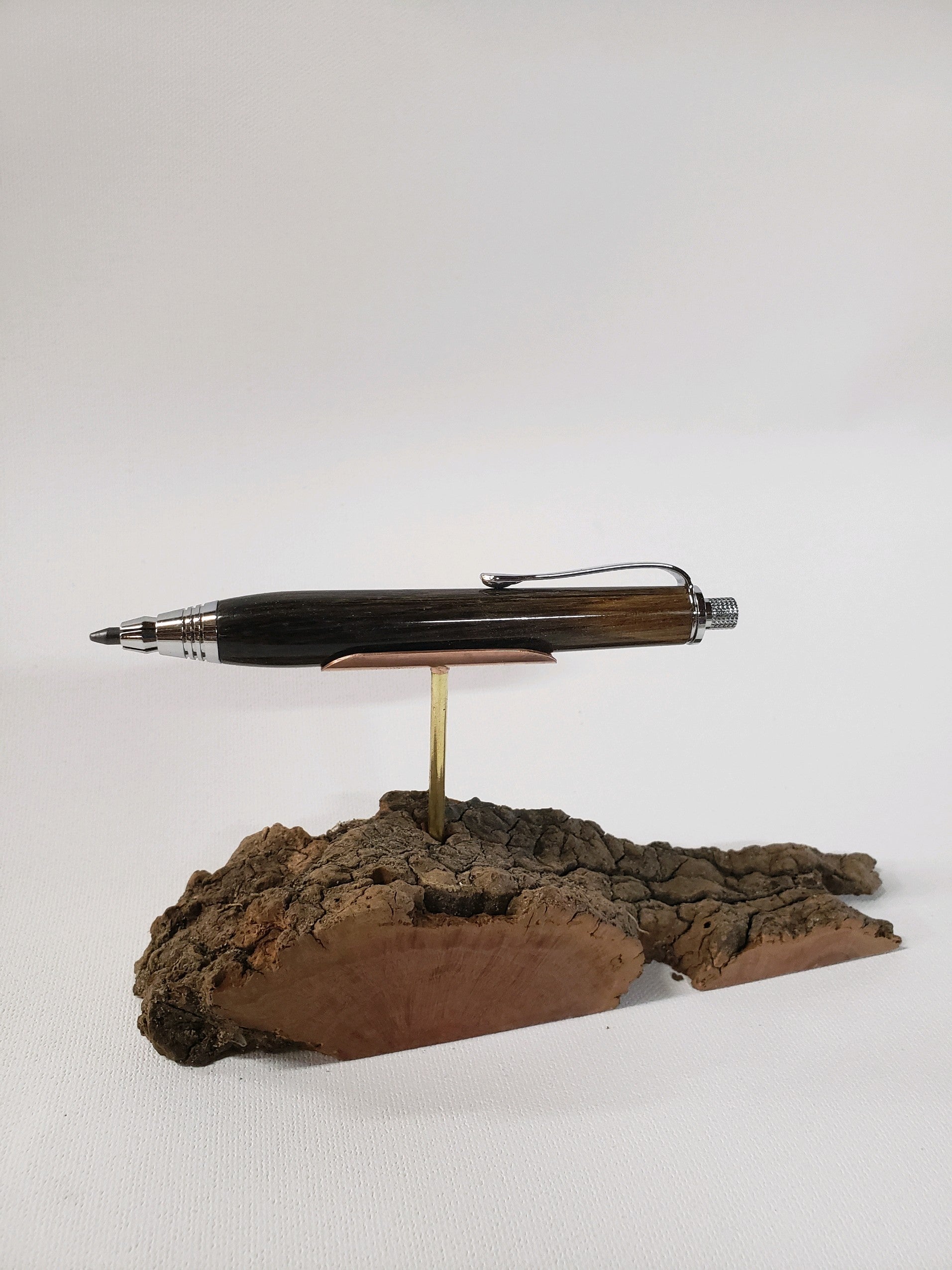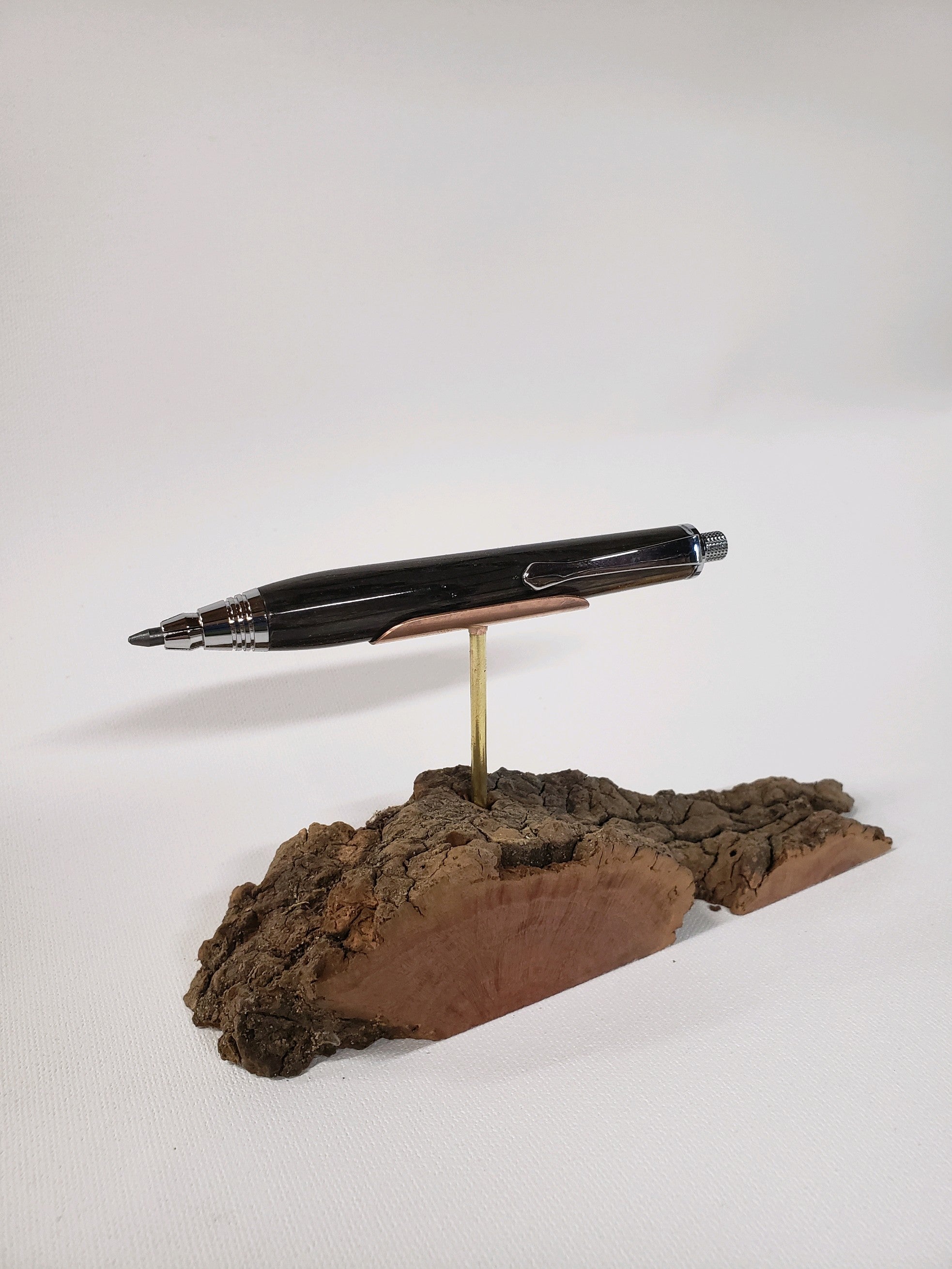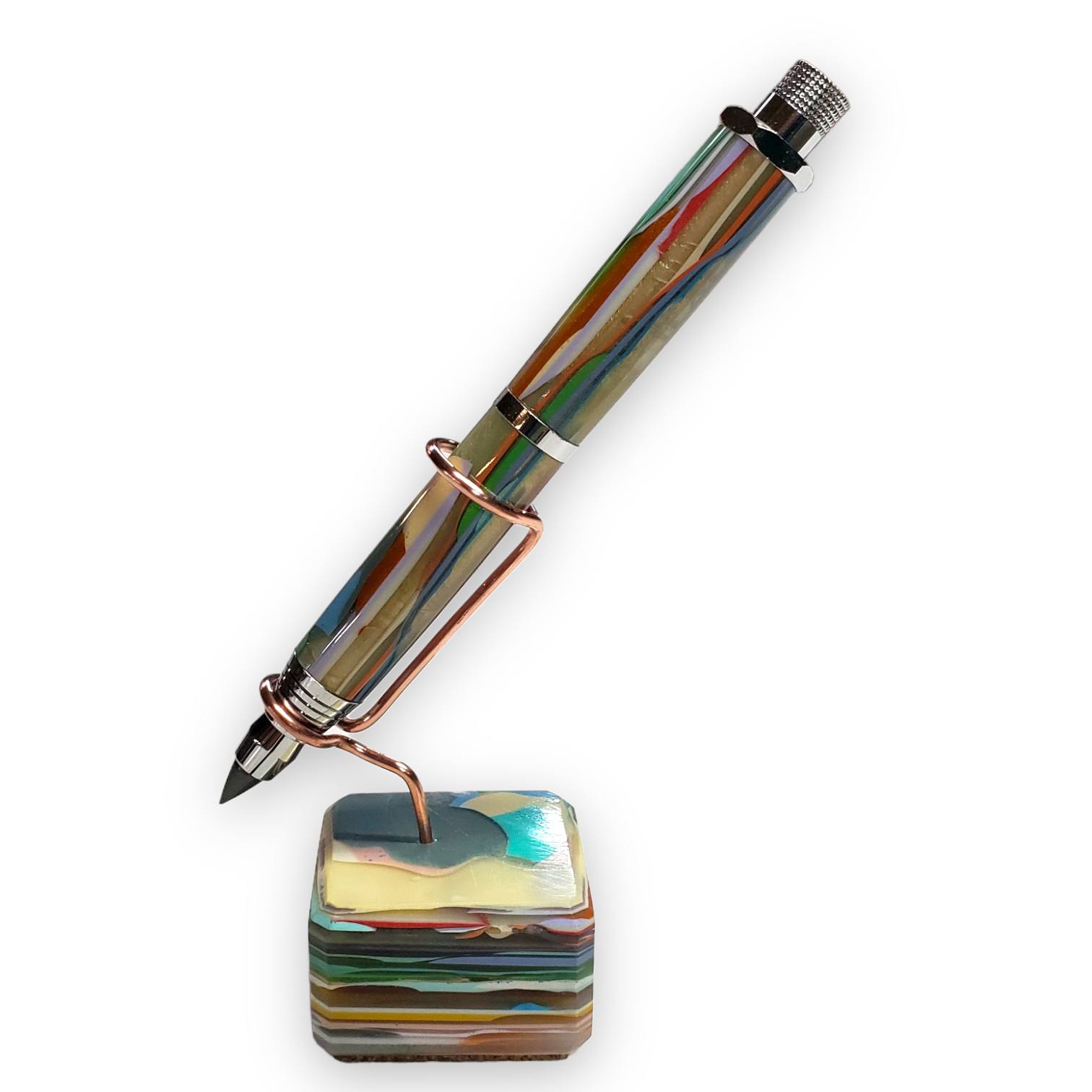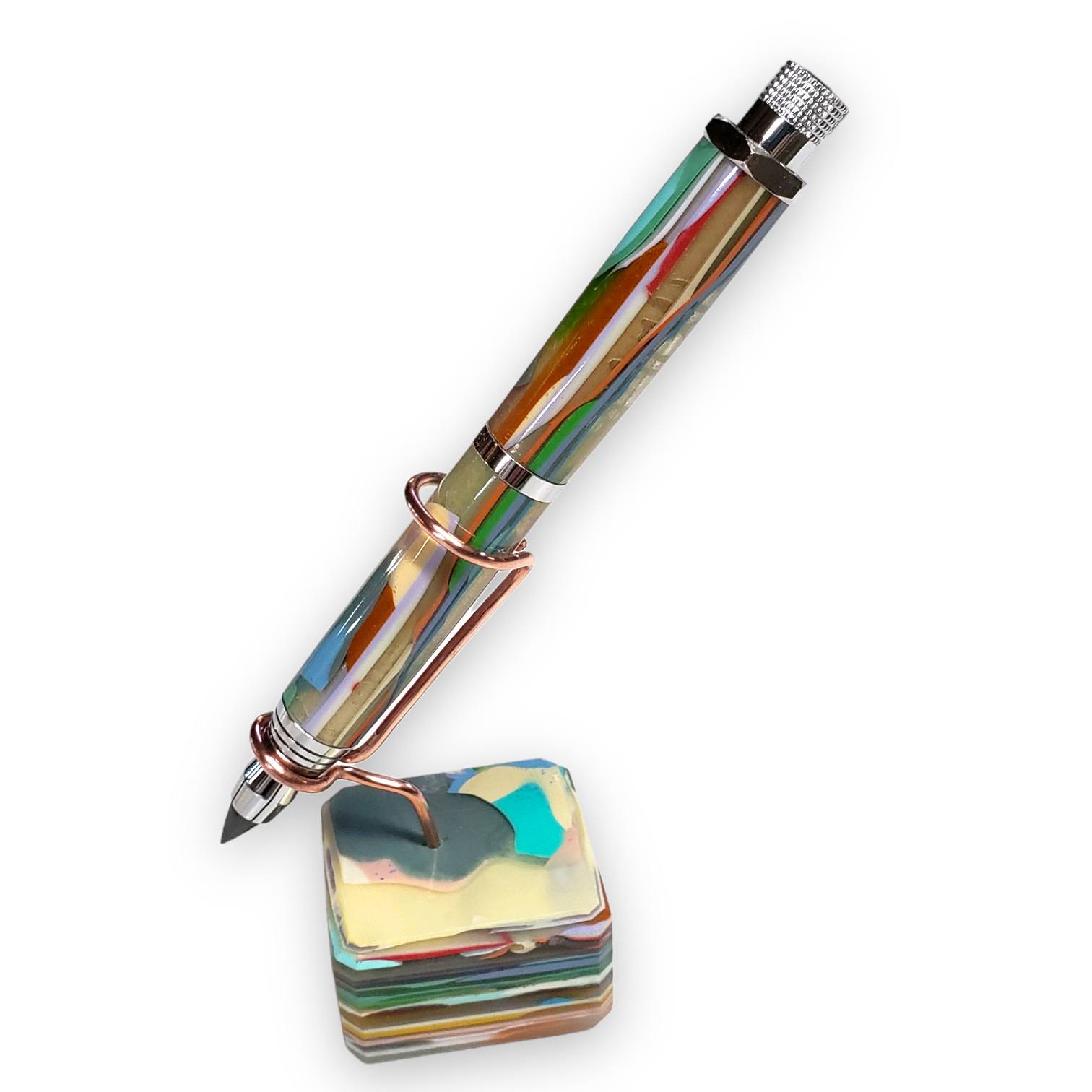 Stunning!
We ordered the sketch pencil made from resin cast-offs and were blown away by how gorgeous it was in person. It's light weight and comfortable to hold, and the accompanying stand make it feel like a piece of art on our desk while it is not in use.
All in all, it is a delightful combination of art, function, and craftsmanship, all while incorporating discarded resin in an elegant way.
Thank you Ventana!
What a great company to deal with! Your customer service and products are excellent and your commitment to using reclaimed and "cast-off" wood is a win-win for us all. Great craftsmanship on the pen I ordered for Christmas.
Beautifully made
I bought both the Western Flyer Doug Fir pen and pencil as a set. They are just beautiful and well made. They are a pleasure to use. Hefty, well balanced and comfortable in the hand.
The history behind the wood used has personal significance and will become a family treasure. Thank you!!!
More Cool Info
Free U.S. Shipping & Shipping Details

Every order includes Free USPS First Class or UPS Ground Shipping. Of course, you can select premimum options, too.

We generally ship products between 12 and 48 hours after we receive your order. In some cases, such as with surfboards, custom orders, or custom engraved products, we will contact you within 24 hours to discuss production and shipping timing.

We can ship anywhere in the world that is legally permitted under U.S. law. Any potential customs payments and processing fees are the responsibility of the customer.
Return Policy

Our Refund Policy is simple. We do the right thing. We trust our customers, and if you have any issues with any of our products, we'll work with you to do what's fair.

Contact craftspeople@ventanasurfboards.com to discuss your return or other issue. We approve returns within 48 hours.

Any refunds will be returned via the method and manner in which they were paid. For instance, a credit card payment will be refunded to the same credit card; a wire transfer or electronic check will be refunded to the same account from which it came, etc. A cash payment may be refunded via Venmo, bank transfer, or PayPal.