Ventana Freya Purple Maple Madness Banjolele
Regular price

Sale price

$ 0.00
Craftsmanship
This banjolele is handmade by our own Master Craftsman, Martijn Stiphout, in Aptos, California. It's named after wood used in its construction and the first name, Freya, of Martijn's baby daughter. 
The banjolele is a four-stringed instrument with a small, banjo-type body and a fretted ukulele neck. The earliest known banjoleles were built in 1917. 
The instrument reached peak popularity in the 1920s and '30s. It combines the tuning and playing style of a ukulele with the construction and distinctive tone of a banjo. The sound is similar to a uke, only louder.
This one has a 15-inch scale length. It is tuned in fourths and intonated to the octave high G.
Responsibility
This instrument is made entirely from reclaimed wood. The sound board is made of old growth redwood from hot tub.
The back and sides are flame maple offcuts from the Santa Cruz Guitar Company. The bridge and nut are ebony, also from Santa Cruz Guitar Company.
The neck is maple from Thamer Designs cabinet shop. The hand rest is purple heart from Tenbrook Archery.
The fret board, head stock and strap button are made of flame maple and ebony from the Santa Cruz Guitar Company and reclaimed purple heart.
There are brass position markers on the fret board.
The Ventana logo and other pieces of information about the instrument are engraved on small discs inside the body. These are made of Spanish cedar and give off the scent of a cigar box. And, the instrument is hand rubbed with organic oil and wax.
The name Freya is inlaid with brass.
This instrument comes with a stand made of charred, whisky barrels from Venus Spirits that are used to make their award-winning Wayward Whiskey. Two brass prongs hold the instrument in place.
Adventure
Strum out some surf tunes and island sounds at your next post-surf bonfire or beach party! 
We've also created the matching Ventana Redwood Hot Tub 6'6" Swallow Tail surfboard using the same hot tub redwood used in this banjolele's sound board!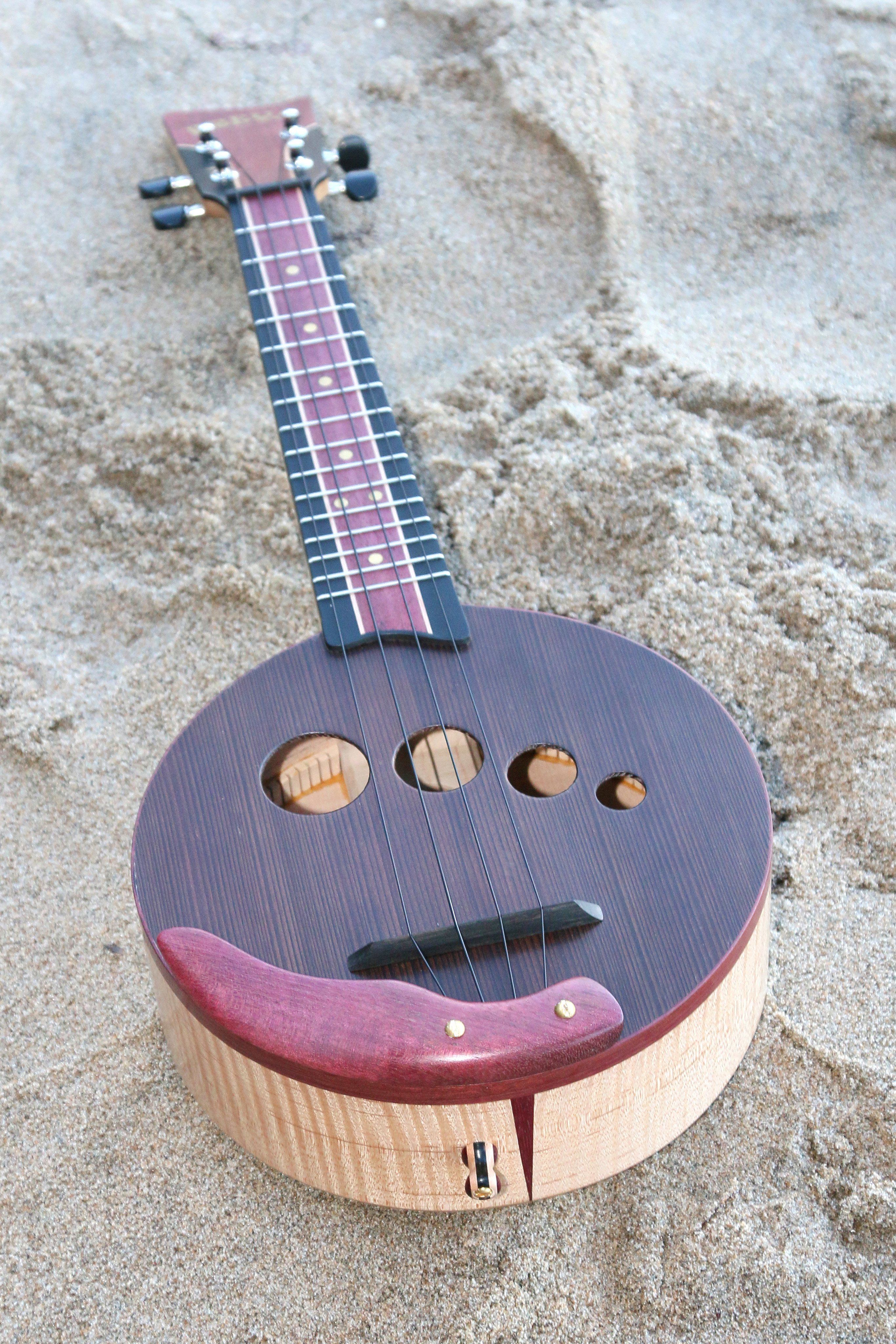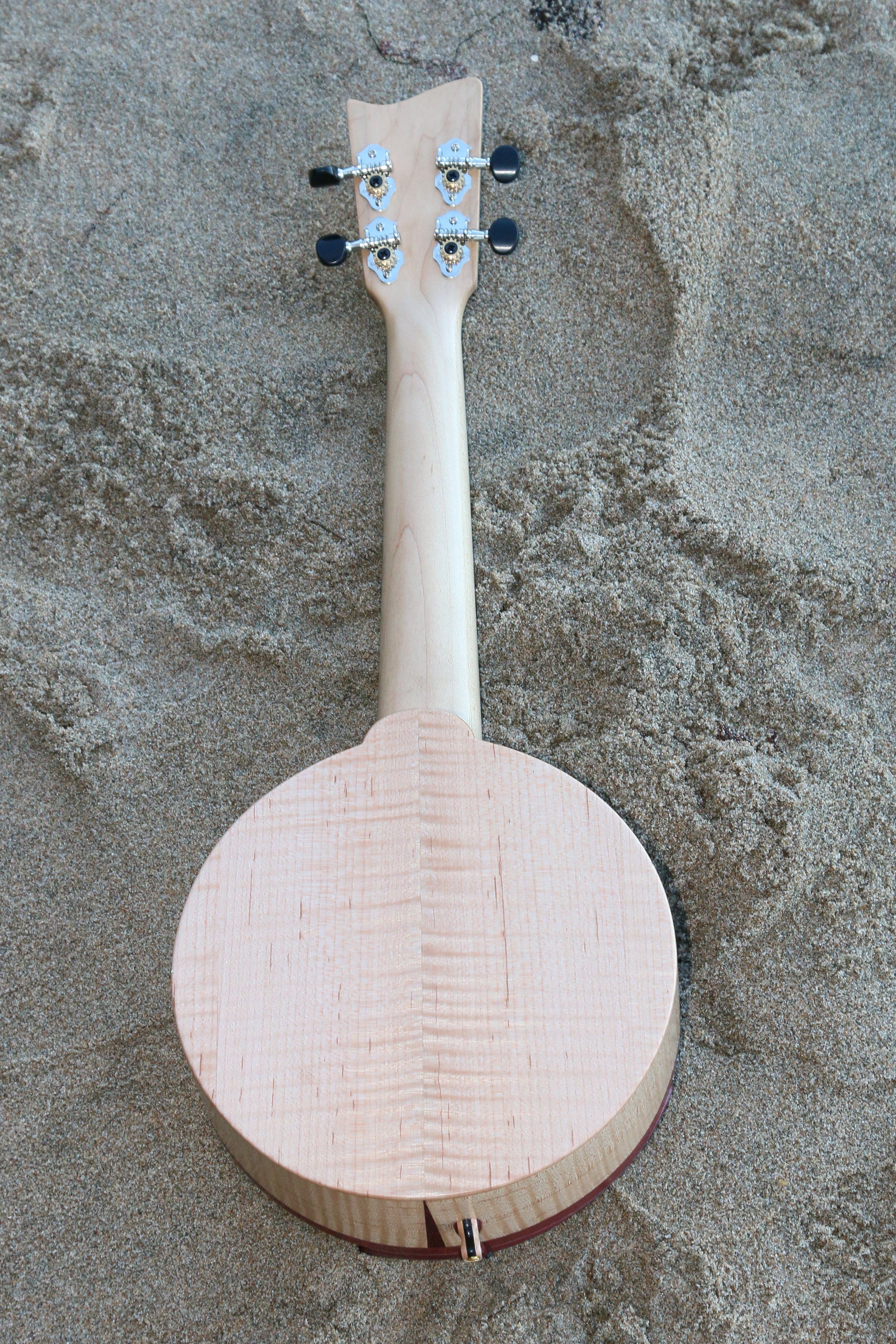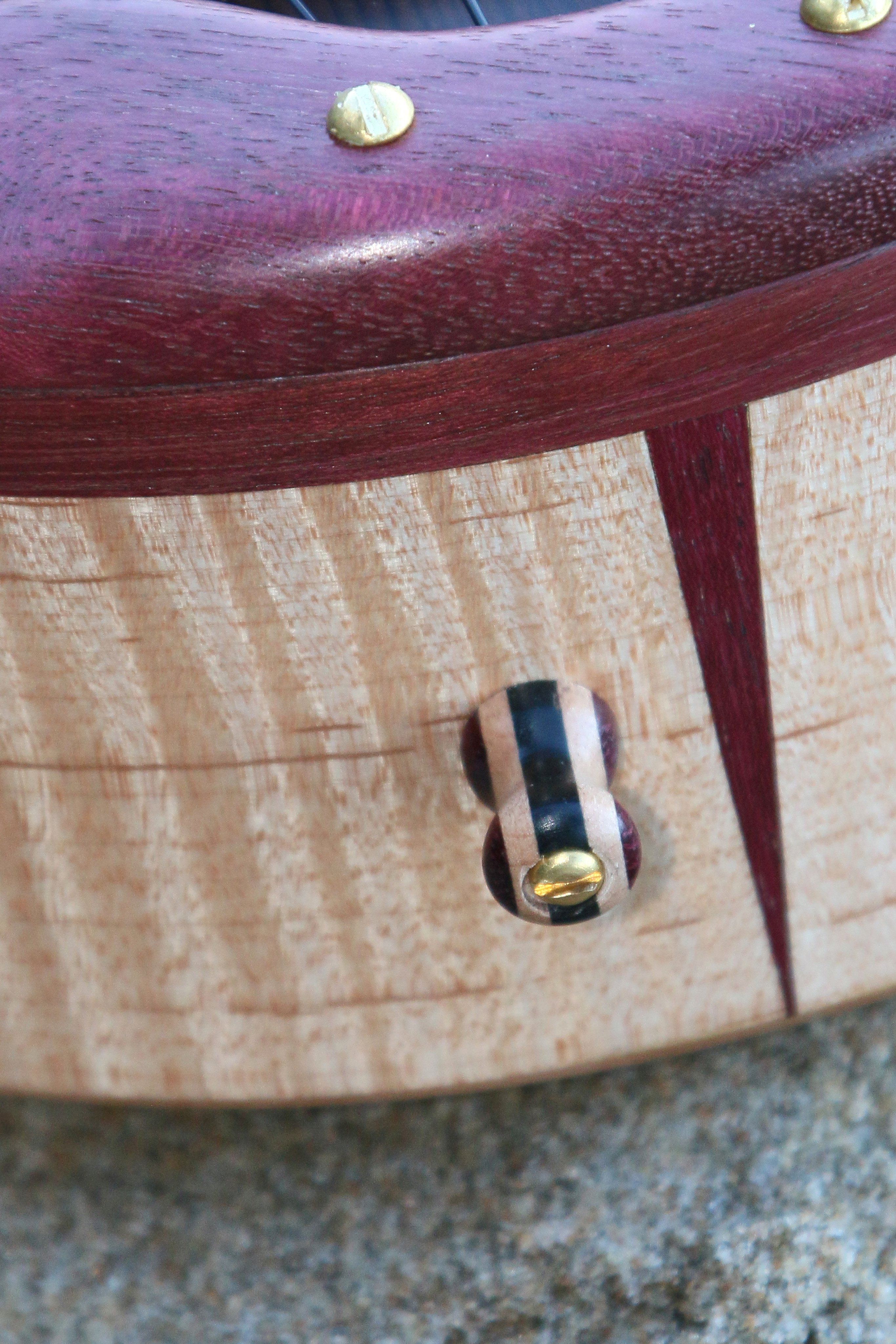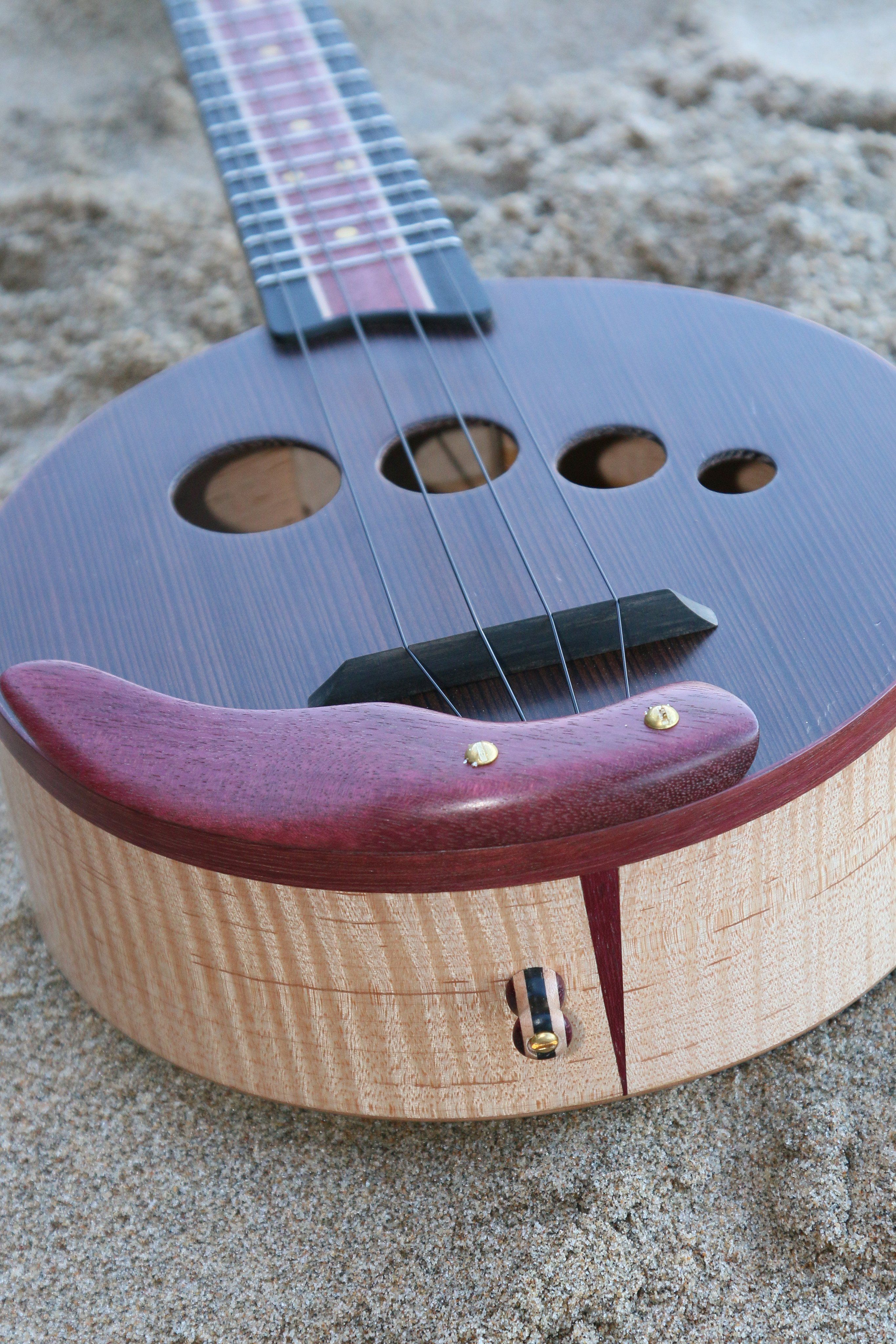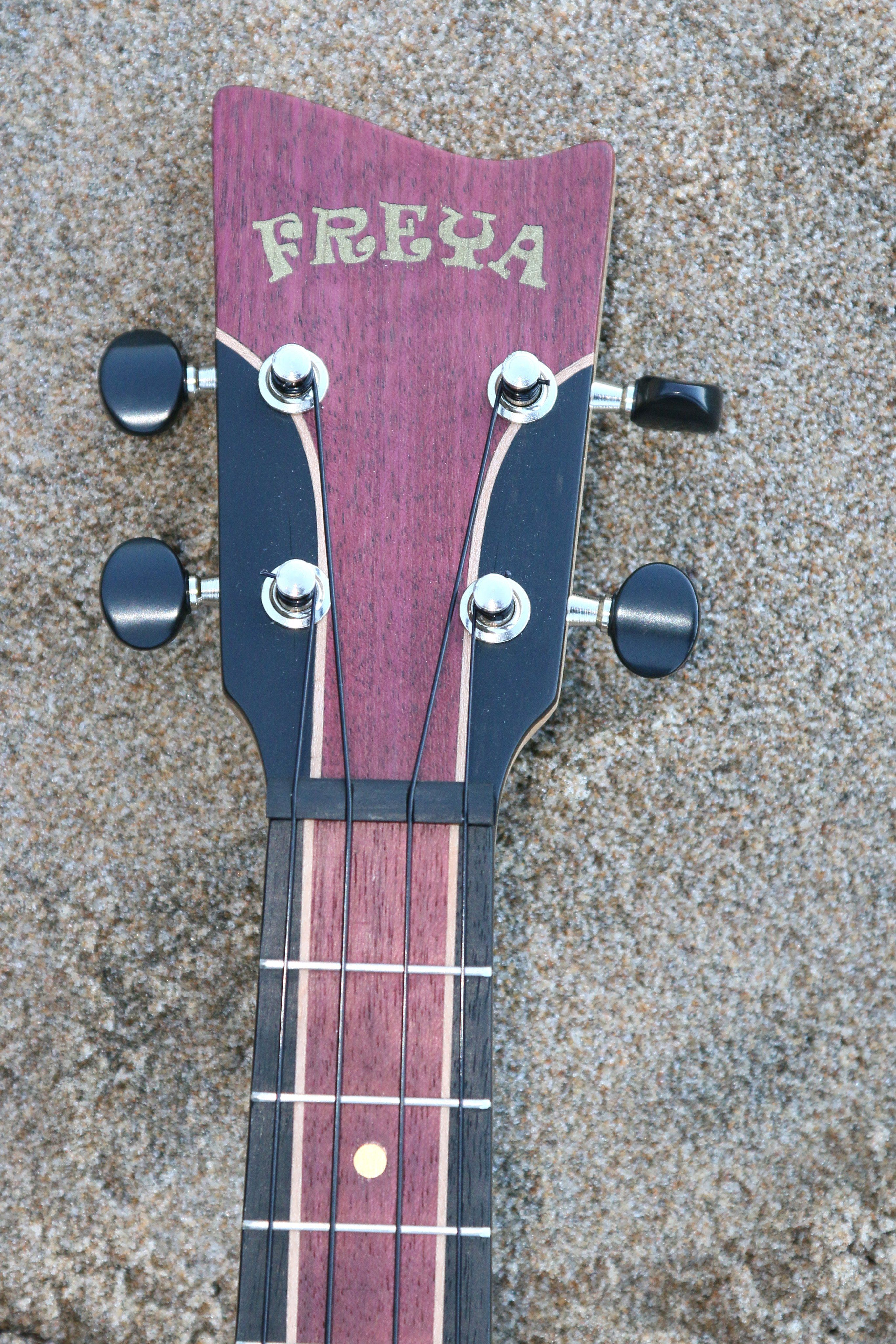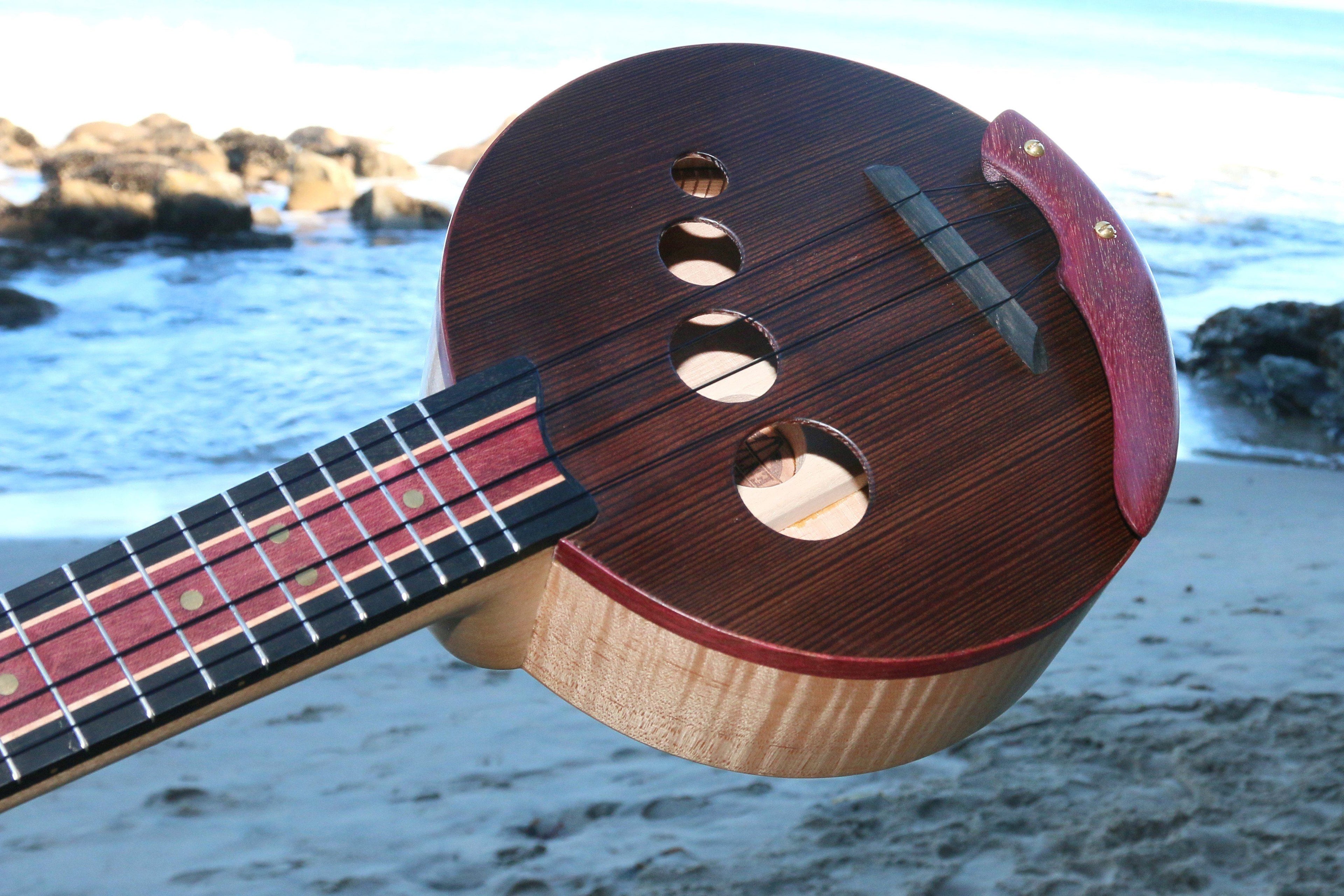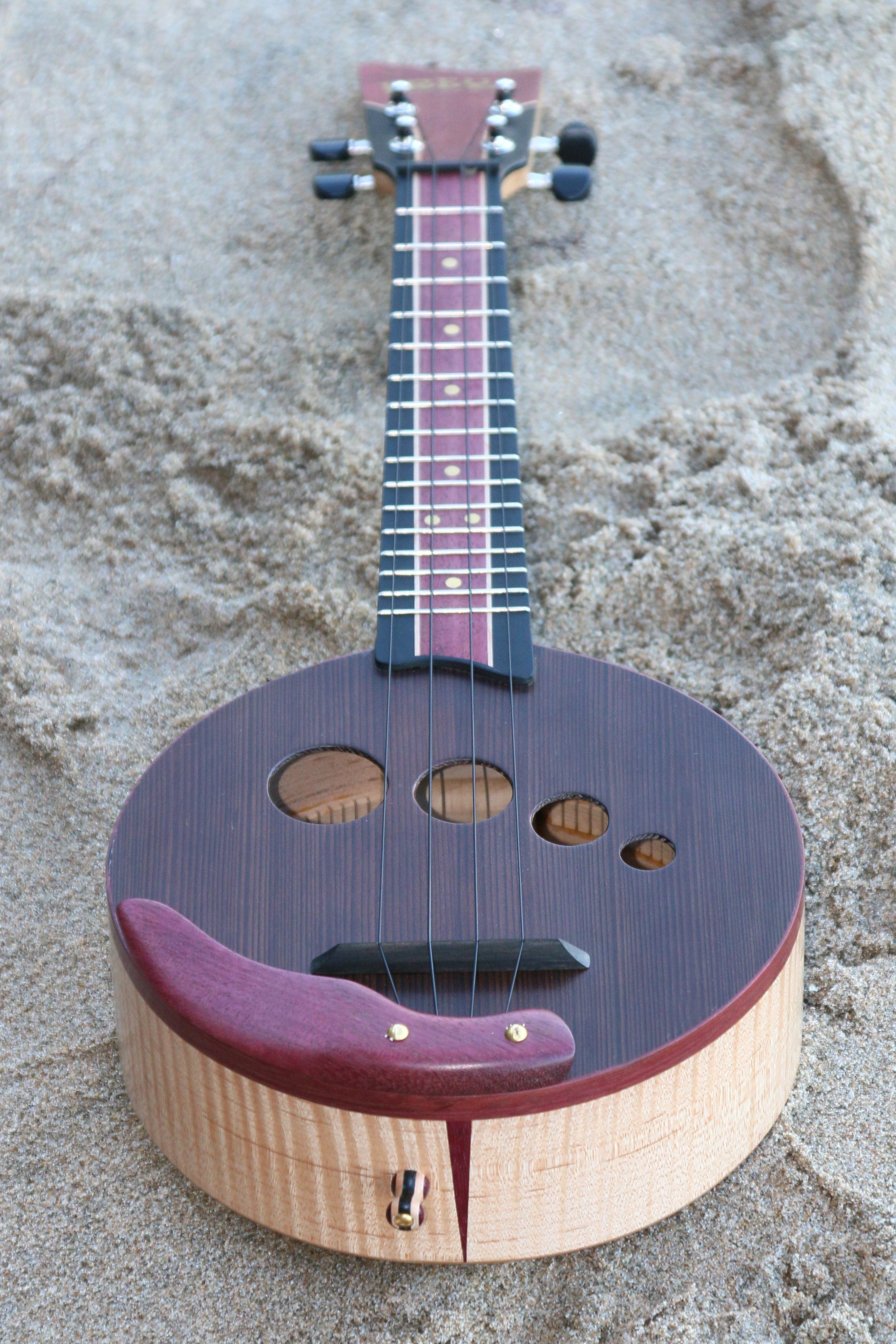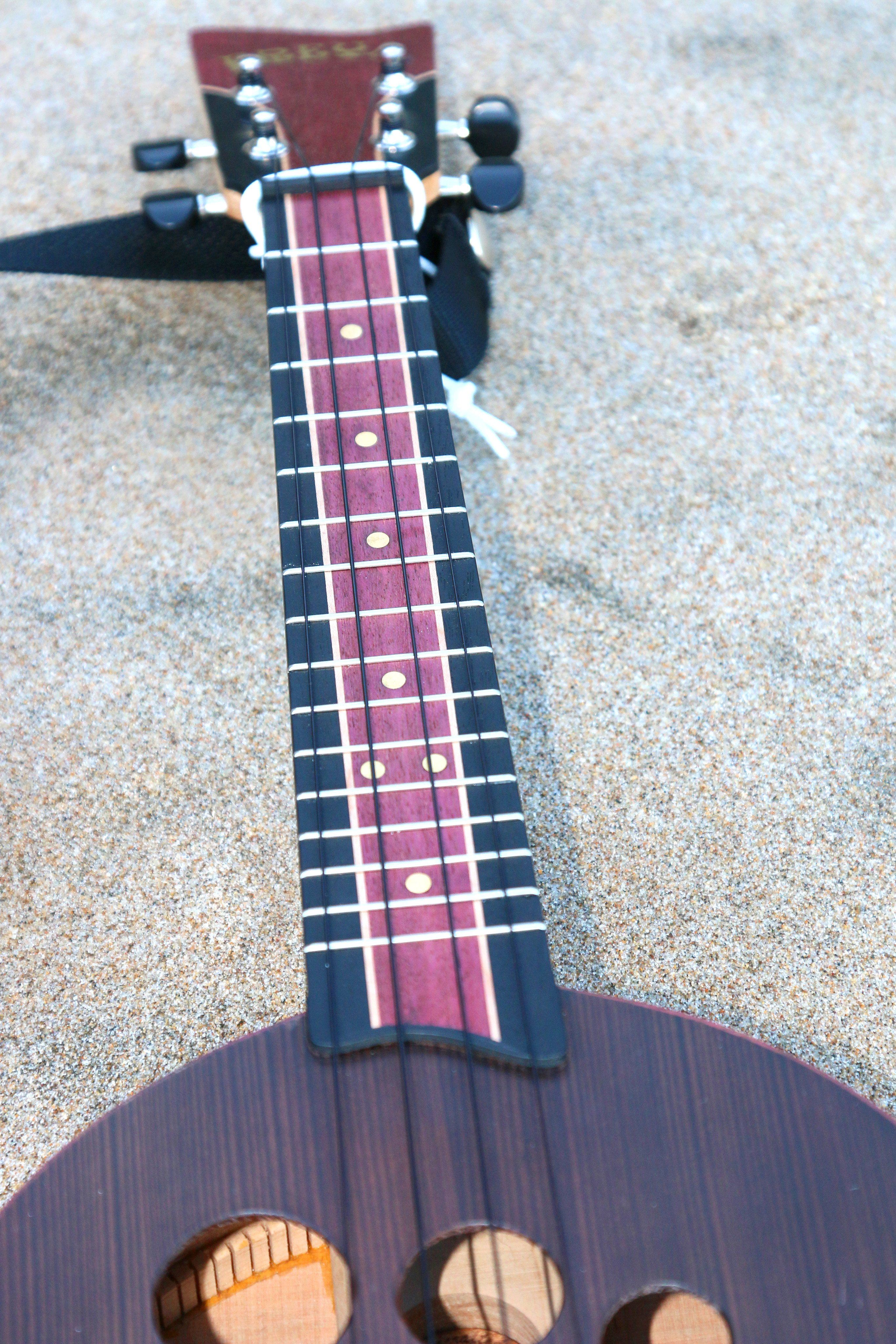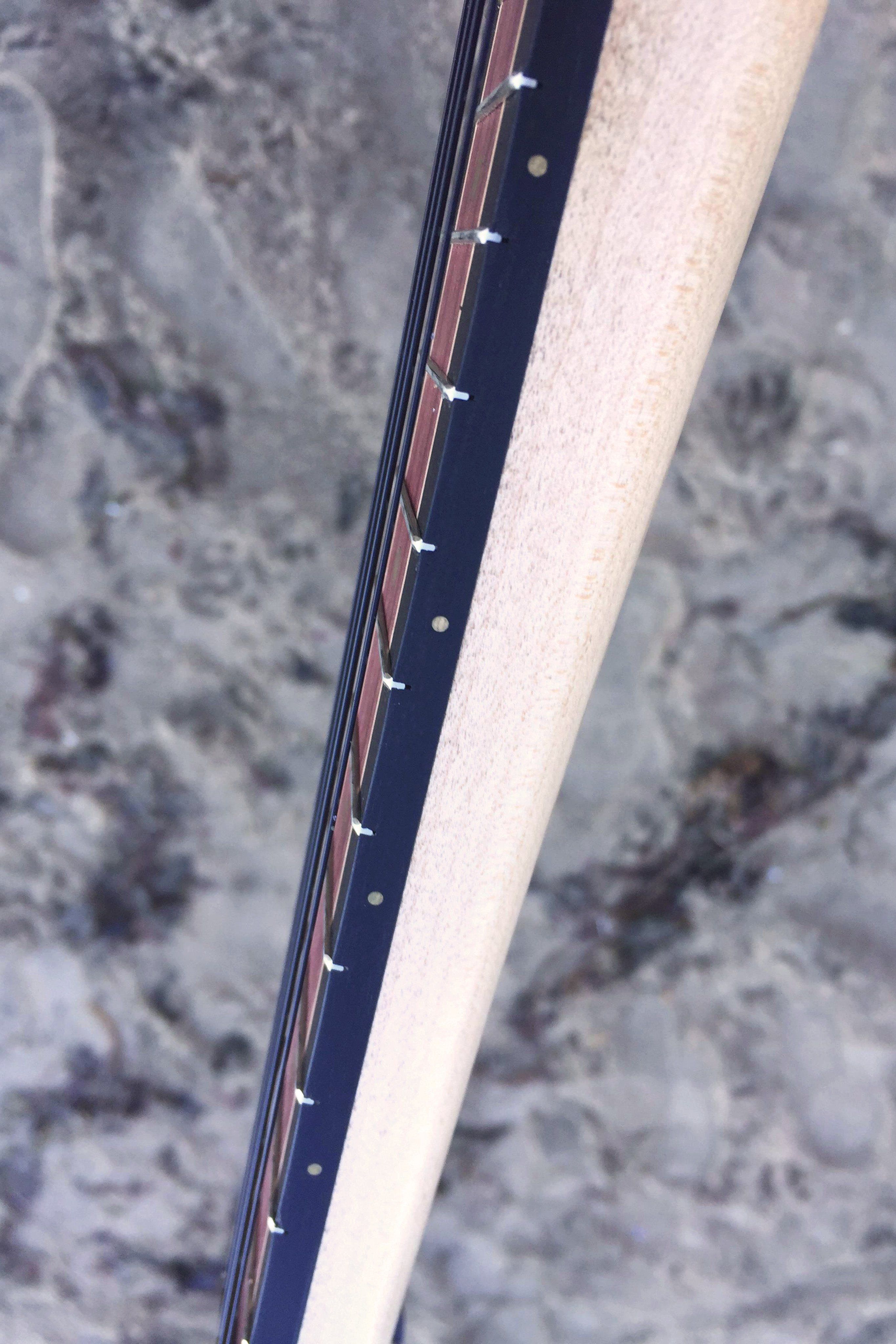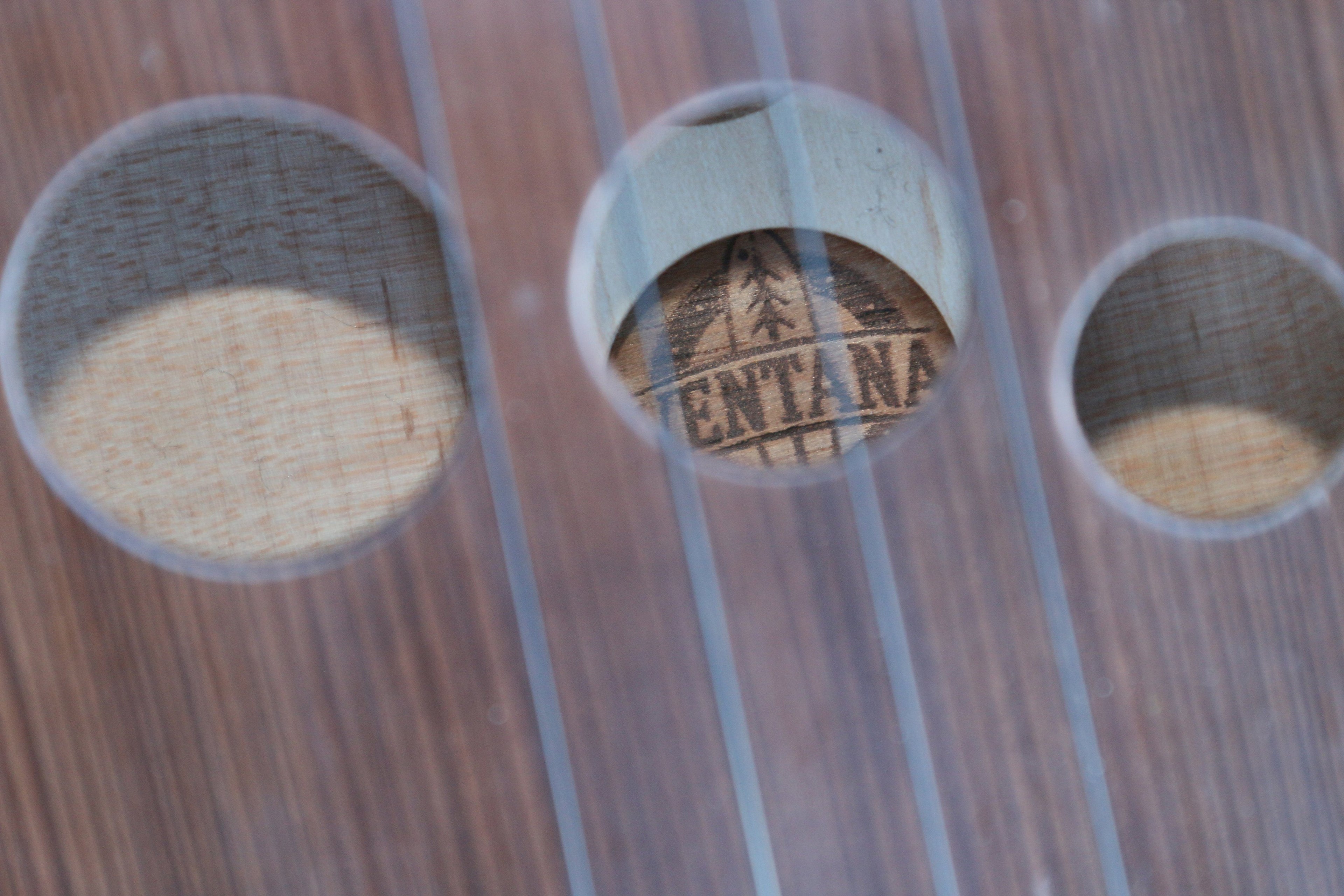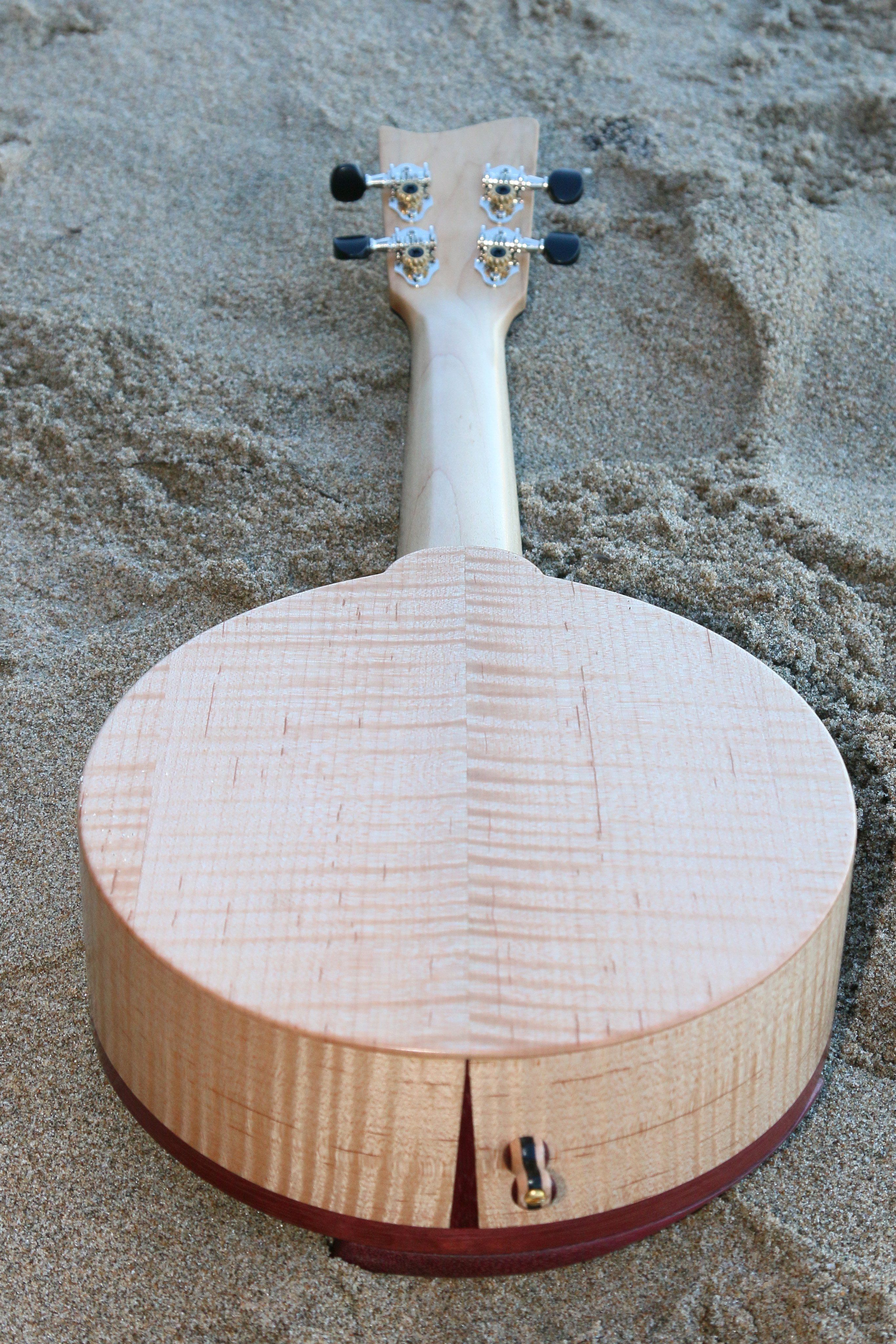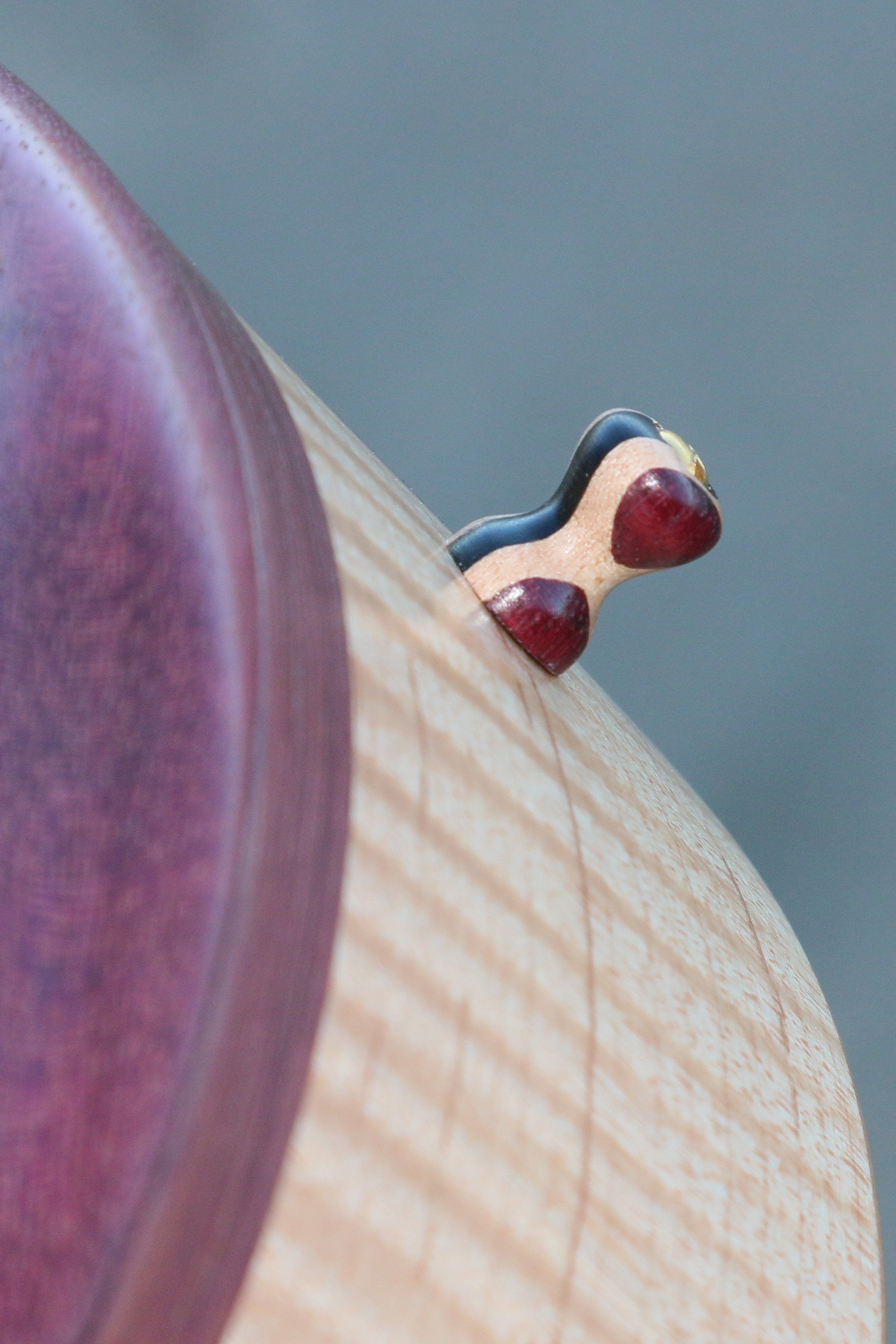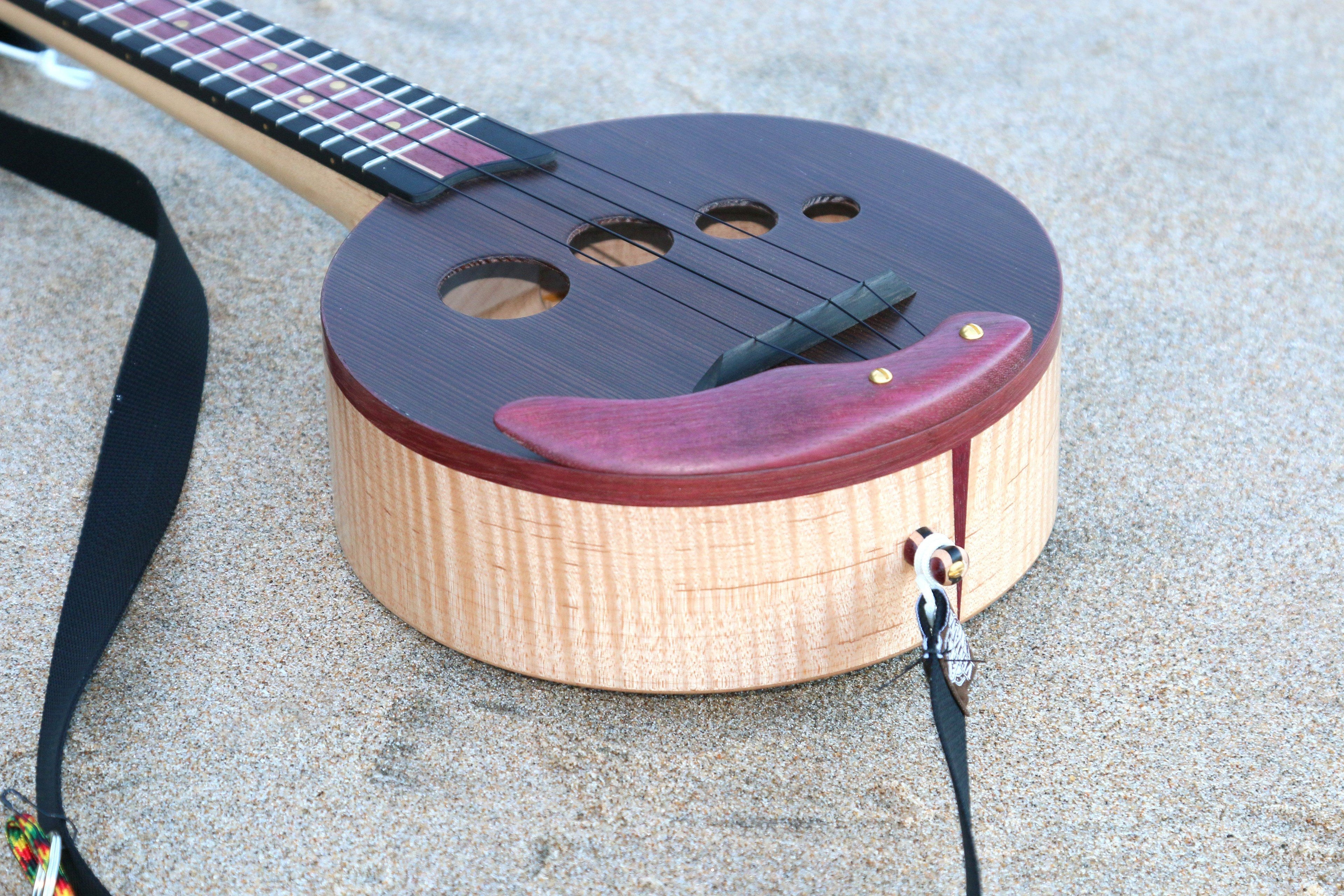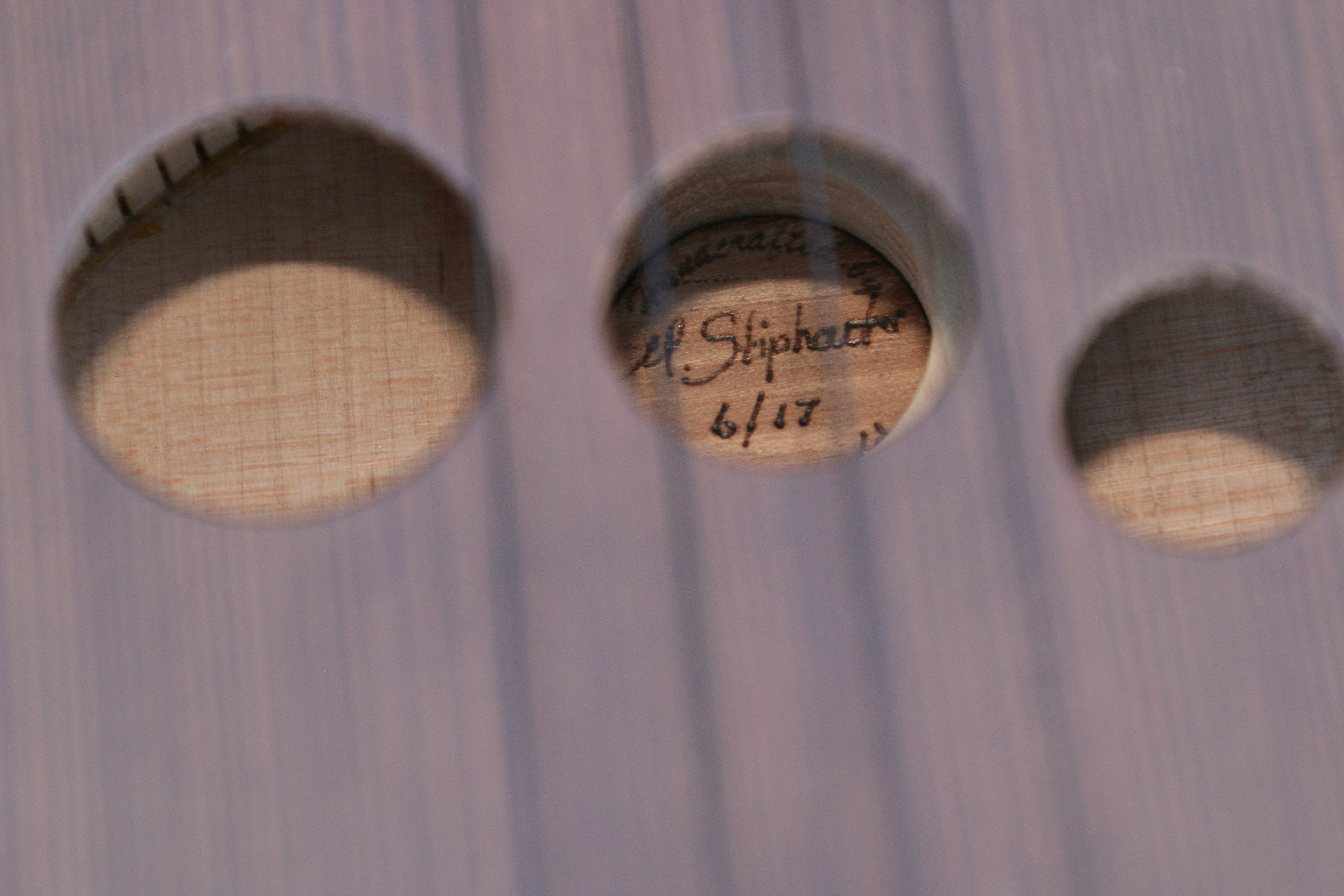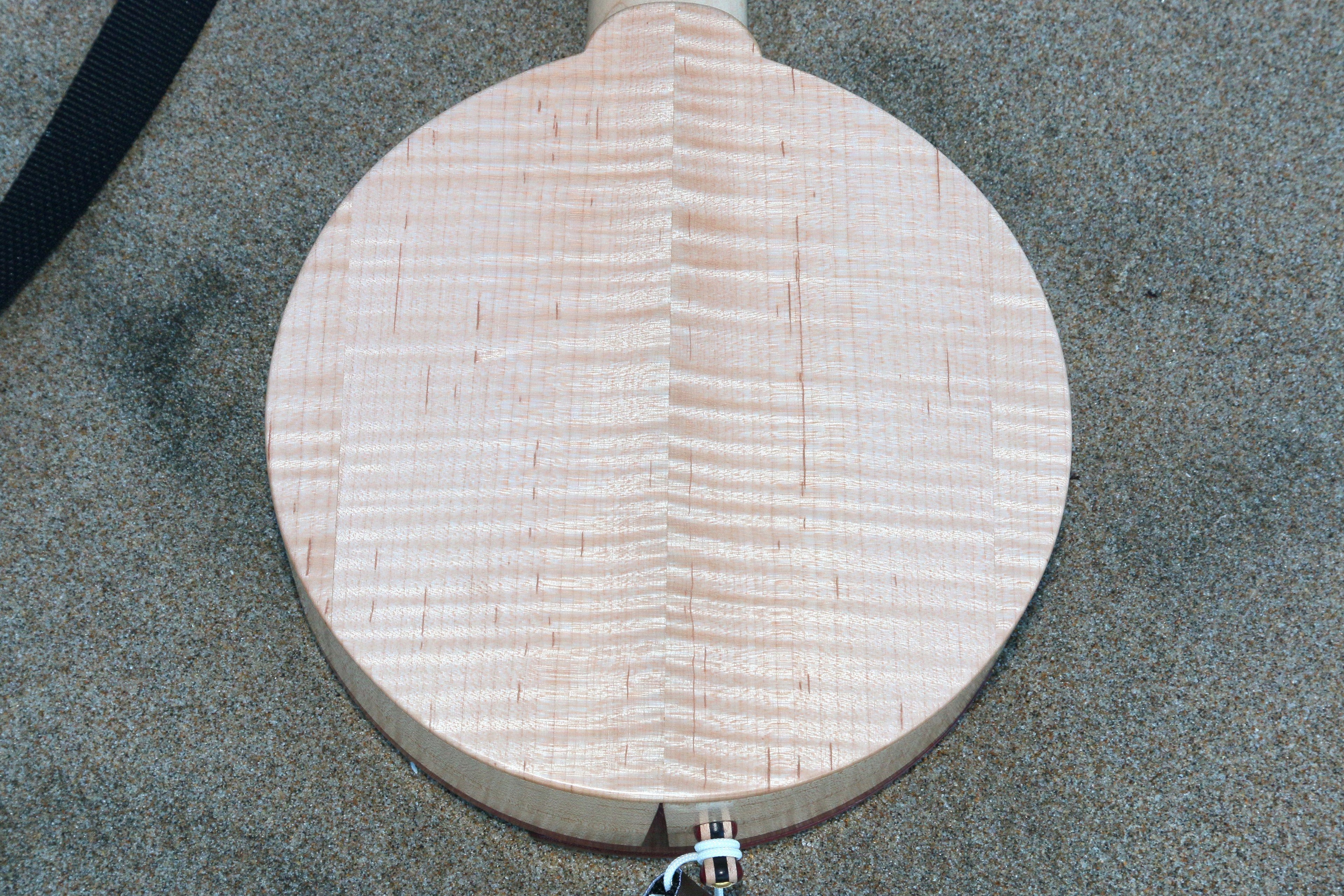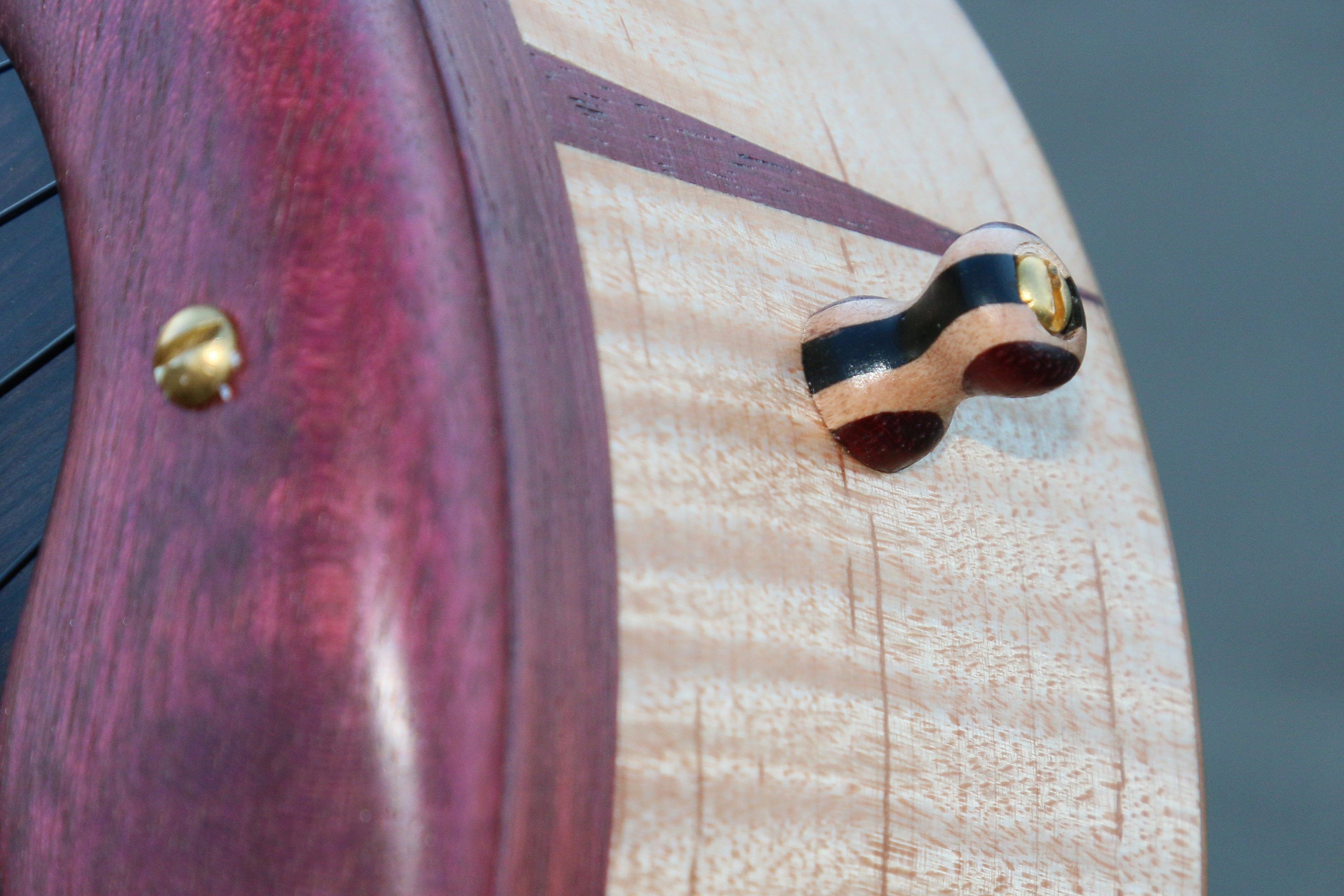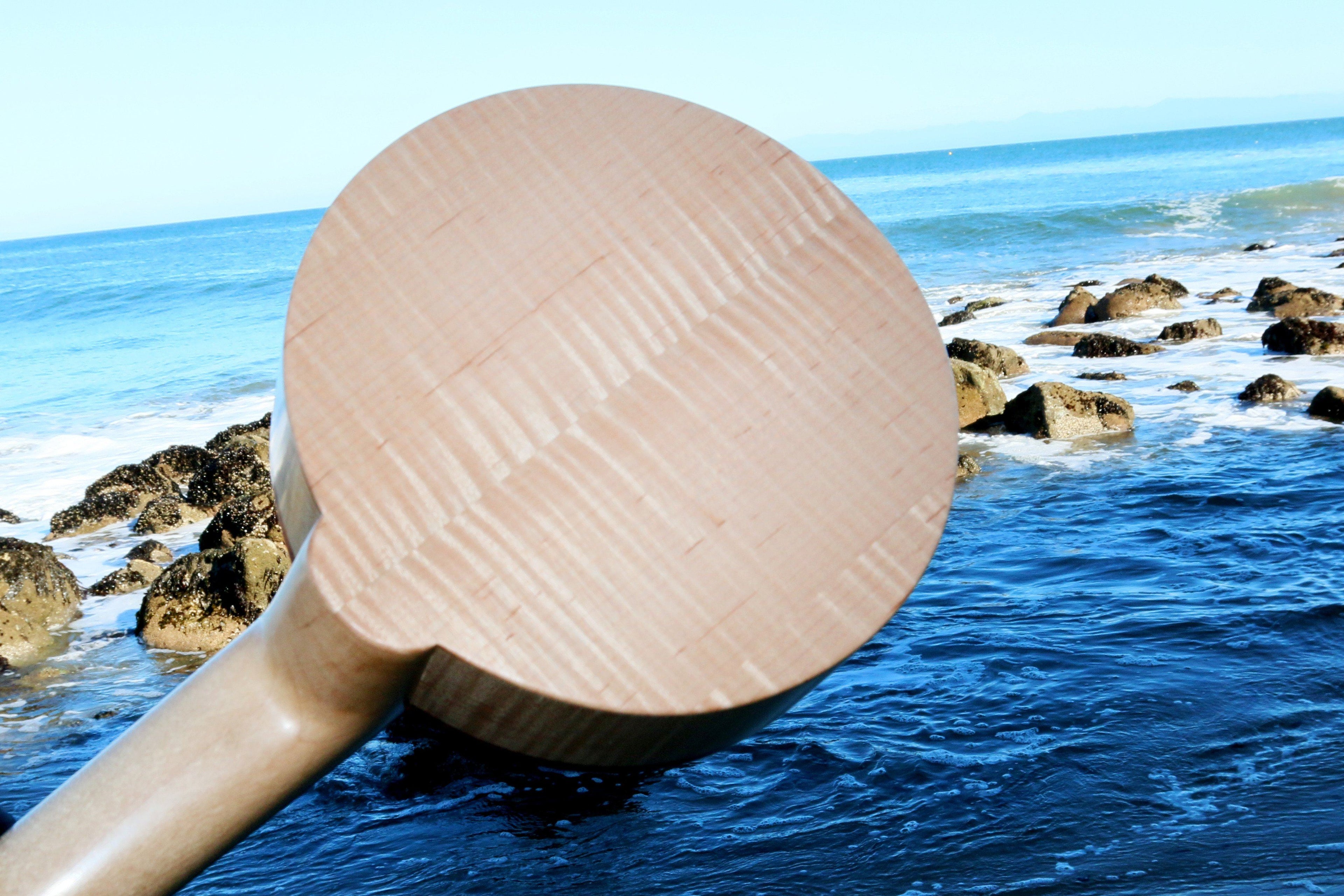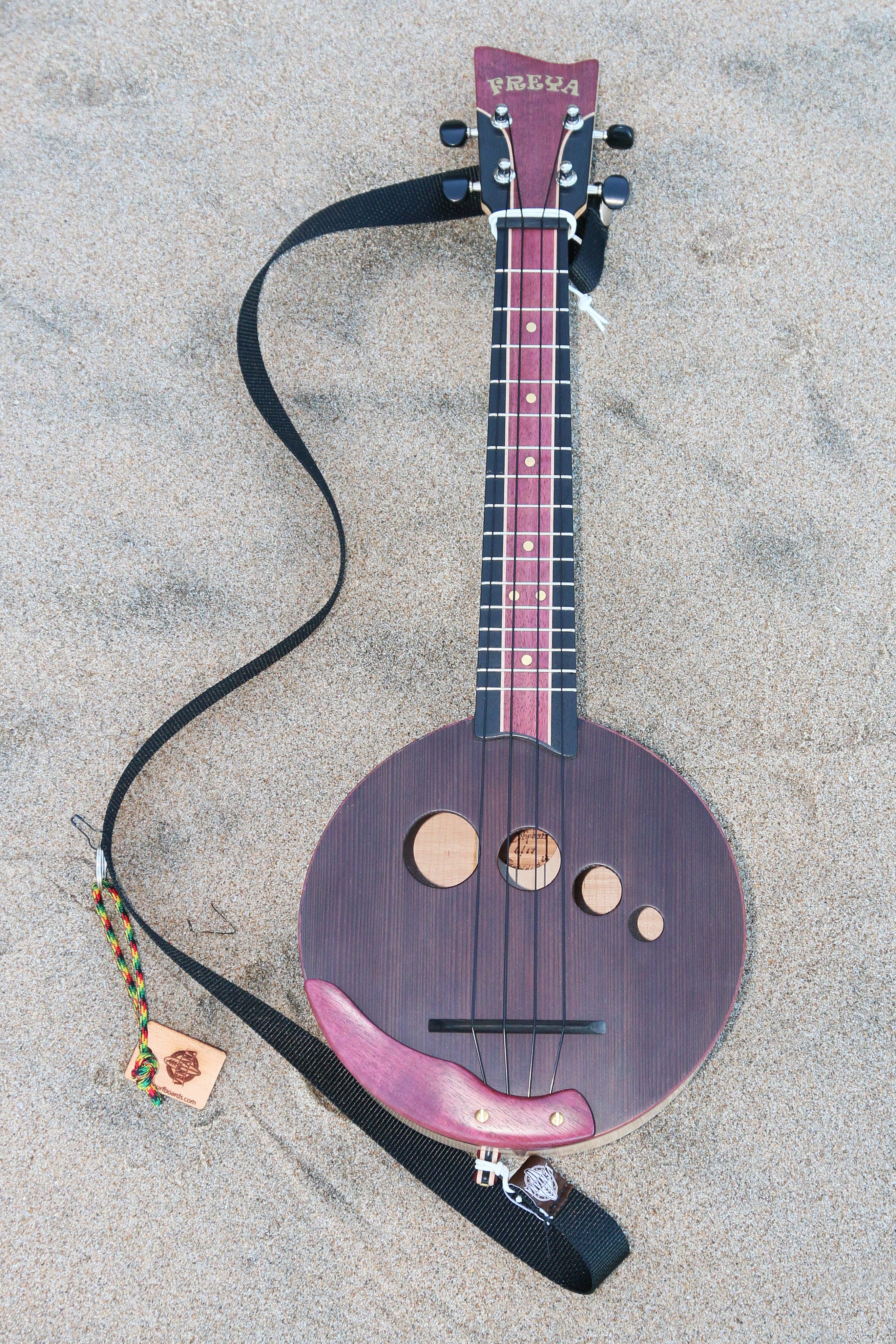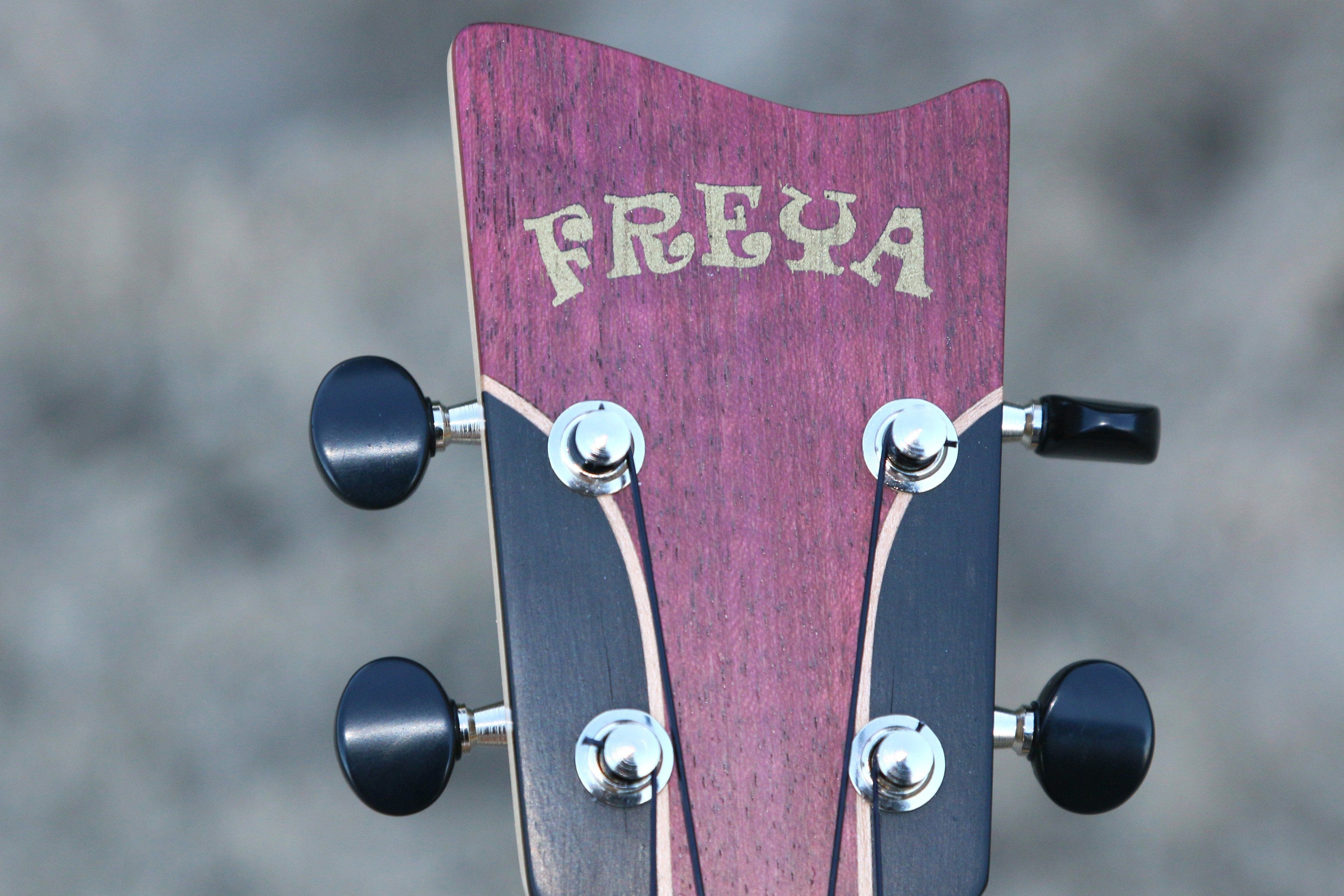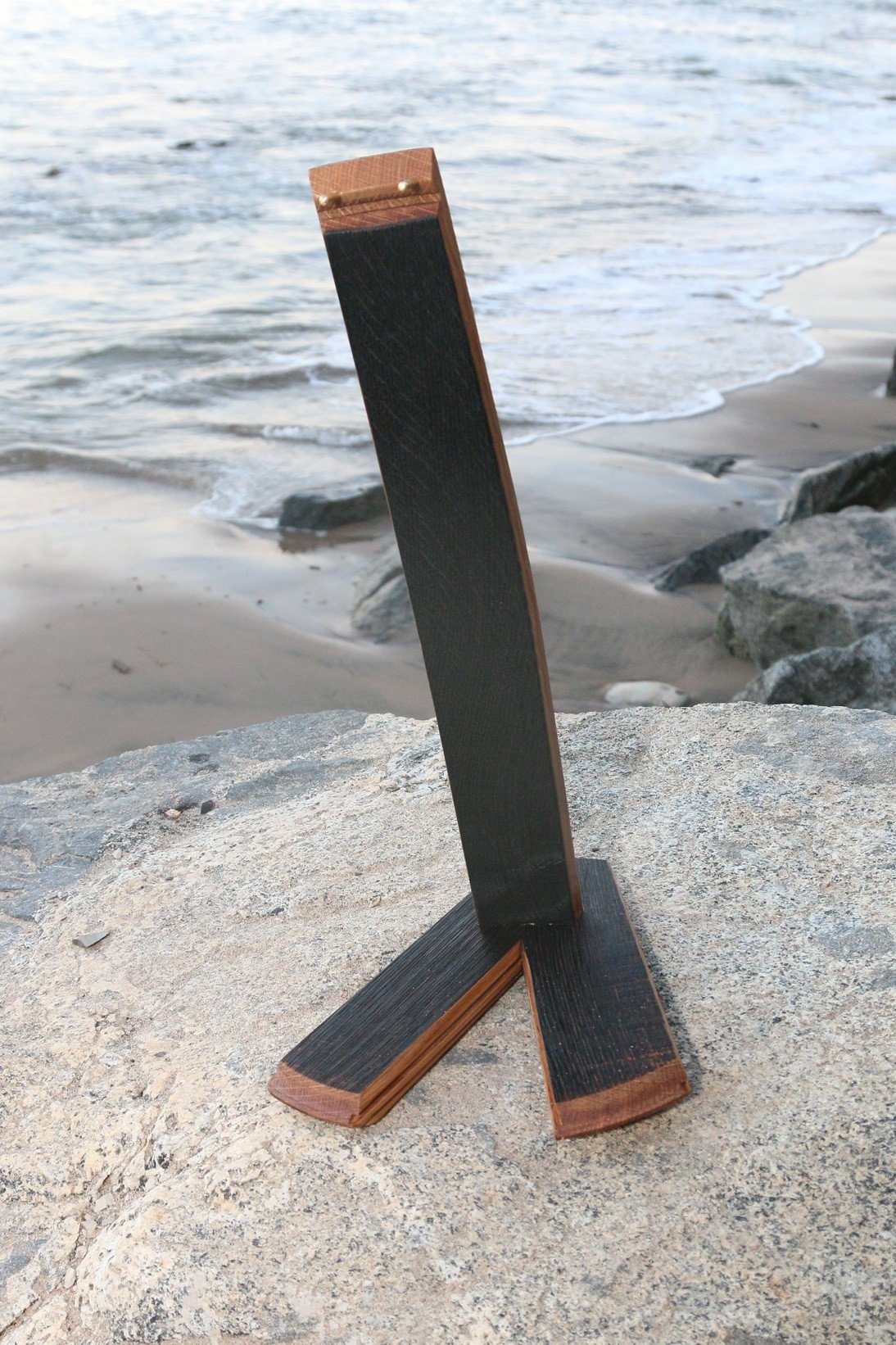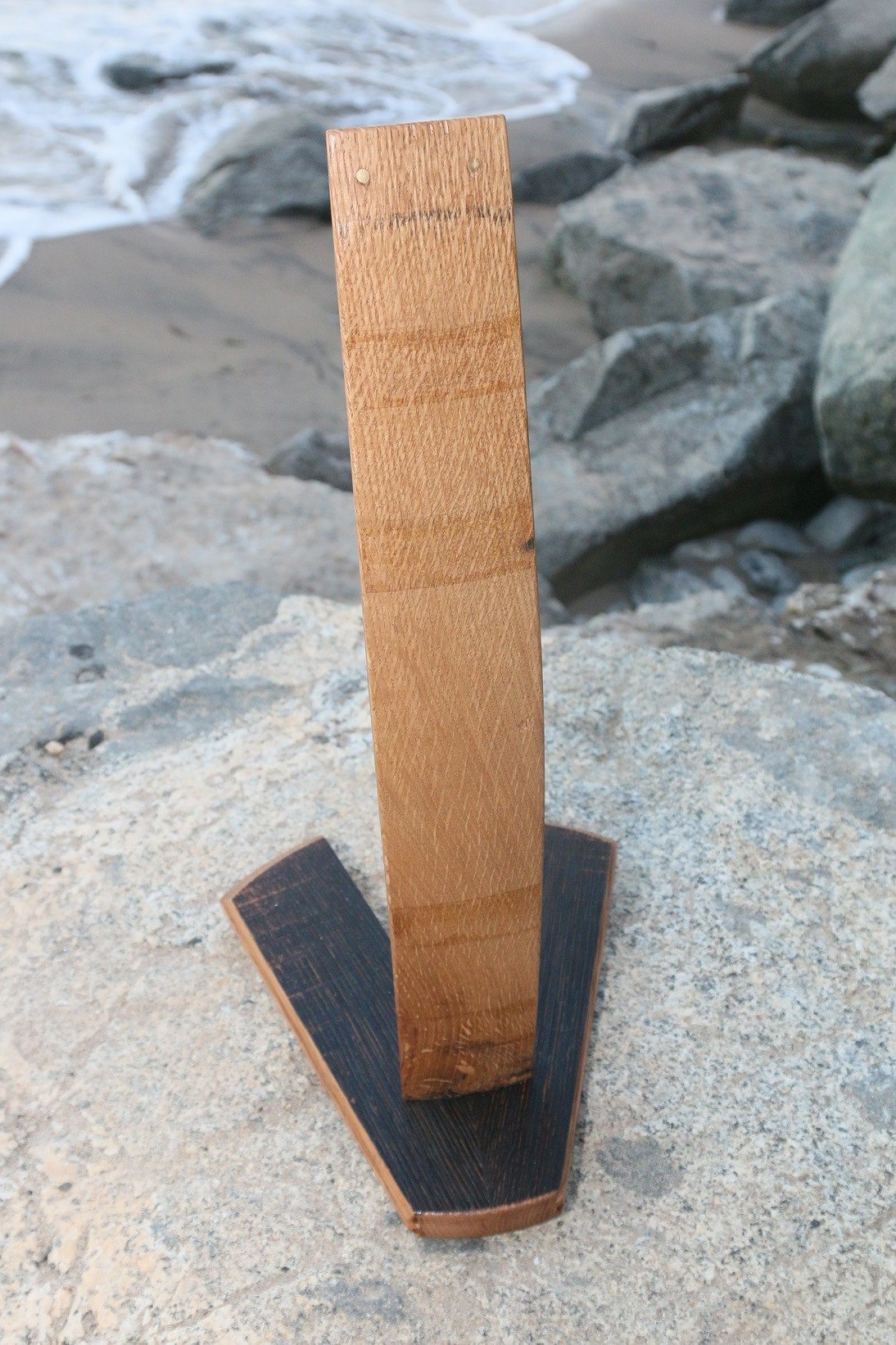 More Cool Info
Free U.S. Shipping & Shipping Details

Every order includes Free USPS First Class or UPS Ground Shipping. Of course, you can select premimum options, too.

We generally ship products between 12 and 48 hours after we receive your order. In some cases, such as with surfboards, custom orders, or custom engraved products, we will contact you within 24 hours to discuss production and shipping timing.

We can ship anywhere in the world that is legally permitted under U.S. law. Any potential customs payments and processing fees are the responsibility of the customer.
Return Policy

Our Refund Policy is simple. We do the right thing. We trust our customers, and if you have any issues with any of our products, we'll work with you to do what's fair.

Contact craftspeople@ventanasurfboards.com to discuss your return or other issue. We approve returns within 48 hours.

Any refunds will be returned via the method and manner in which they were paid. For instance, a credit card payment will be refunded to the same credit card; a wire transfer or electronic check will be refunded to the same account from which it came, etc. A cash payment may be refunded via Venmo, bank transfer, or PayPal.