Ventana Boneyard Treefish 6'6" - FREE 3D Surfboard & Graphic Files
Regular price

Sale price

$ 0.00
We created this FREE collection of 3D models for use in SketchUp, AutoCAD, Photoshop, and more for interior designers, architects, and other creative professionals to use in their project renderings and mock-ups.
The .zip file is 162MB, but it's worth it! If you are interested in only specific files or different formats, just ask.
What you'll receive
One SketchUp (.skp) file of the Ventana Boneyard Treefish 6'6" wooden surfboard. The file is saved for SketchUp 2019 and later. If you would like files for use with earlier versions, please let us know. The file will work in AutoCAD and other programs that accept .skp file formats.
Two SketchUp (.skp) files of the board in a home office (below the main rendering) and in a commercial office lobby
One .OBJ + .MTL files of the board
Several .png files of the same, including the board in the rooms 
If you use any of our boards in your own mock-ups and renderings, send them to us, and we'll showcase you and your business on social media.
Additional Information
The .skp files are also available in the SketchUp 3D Warehouse.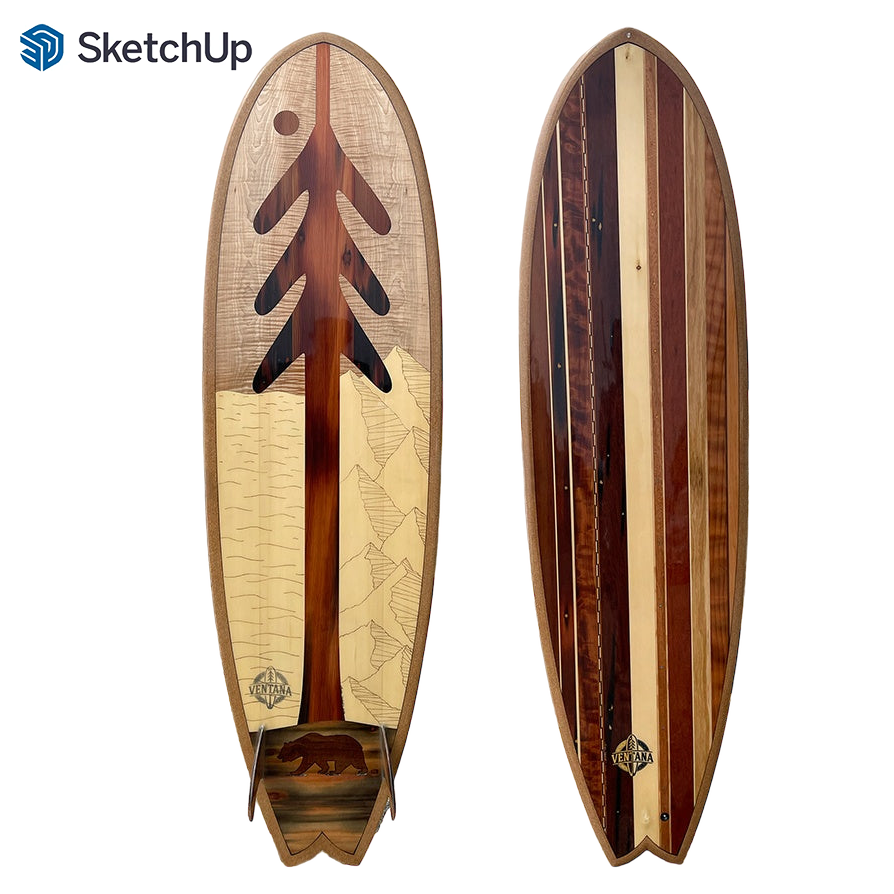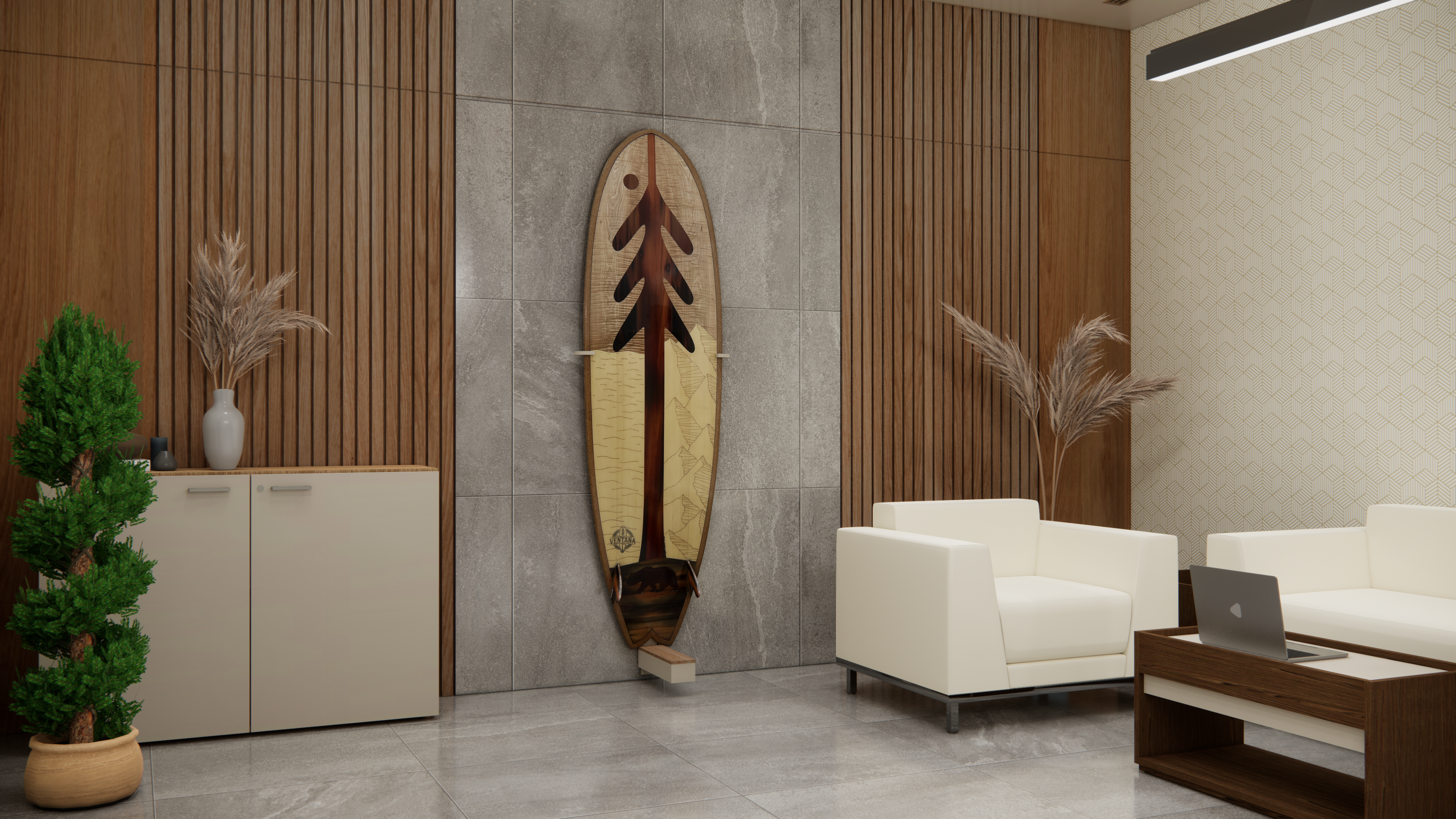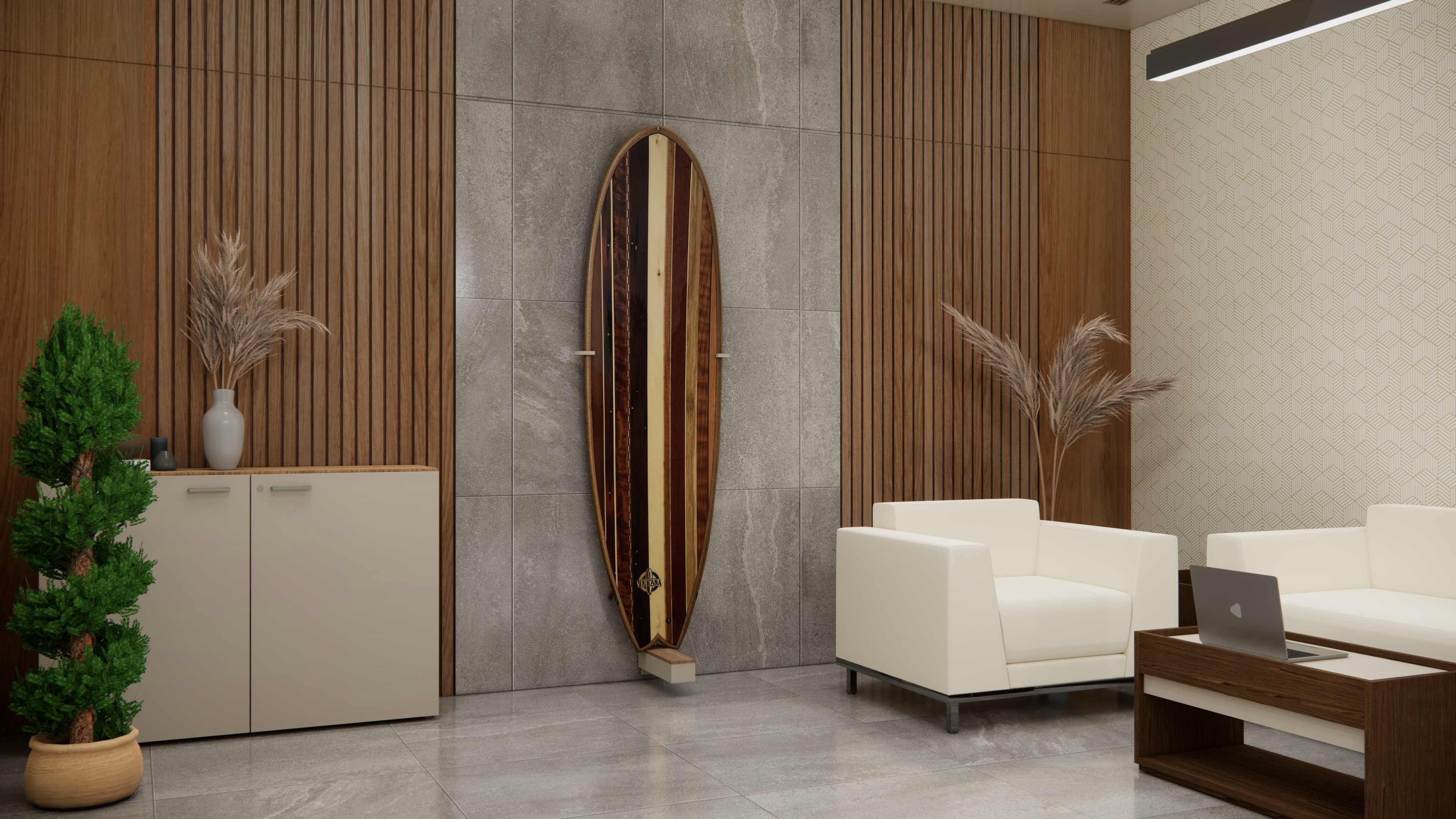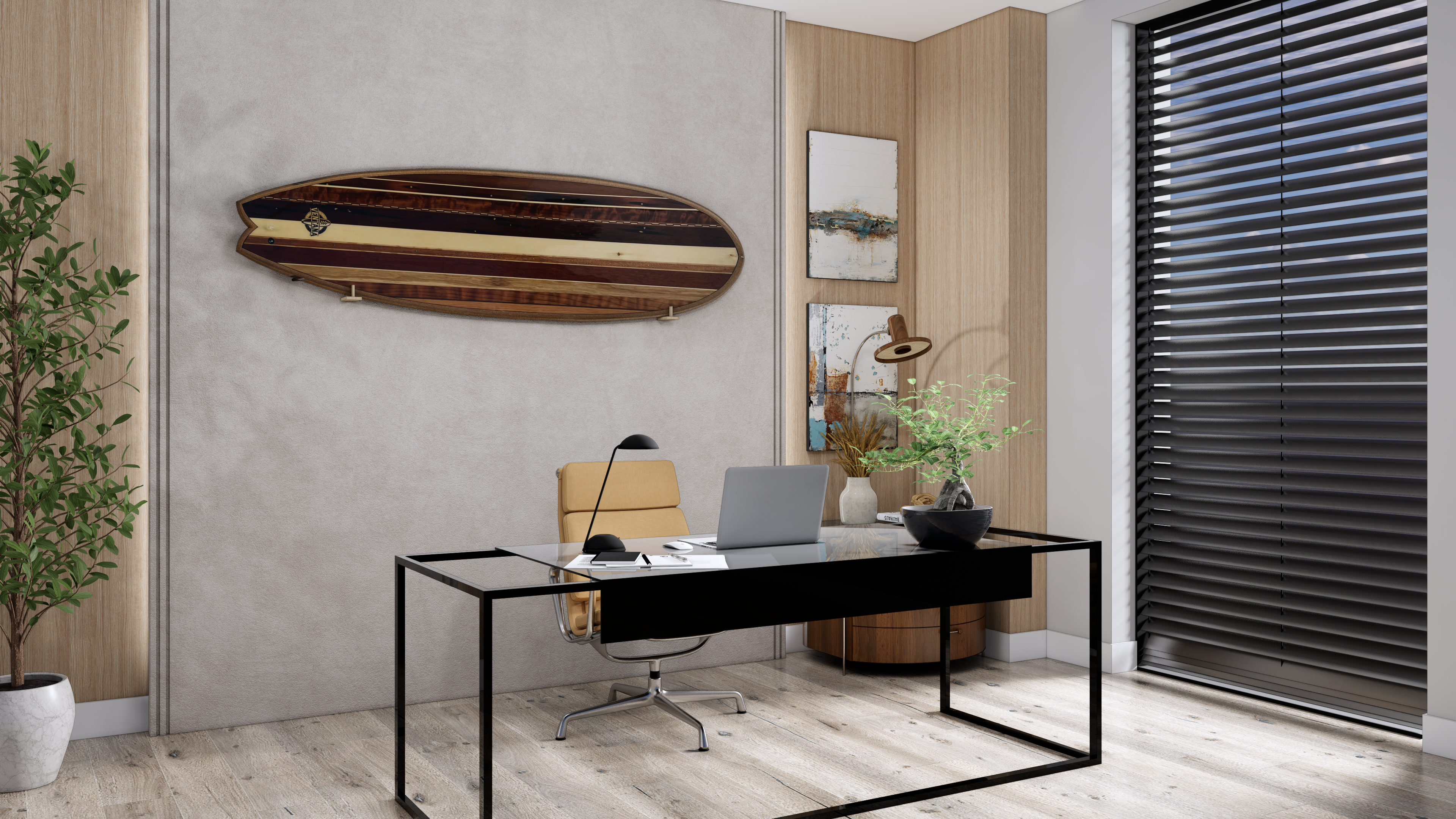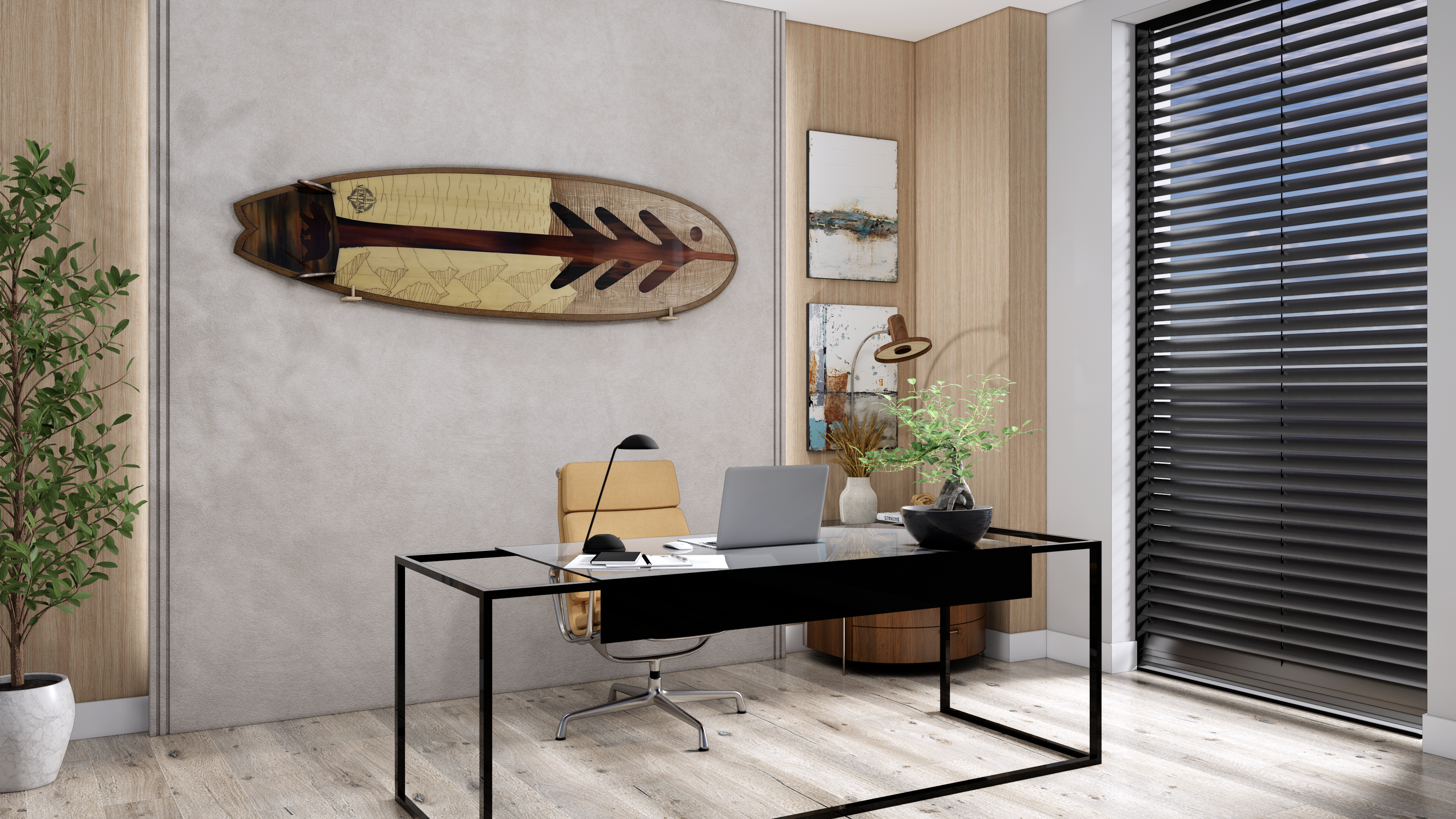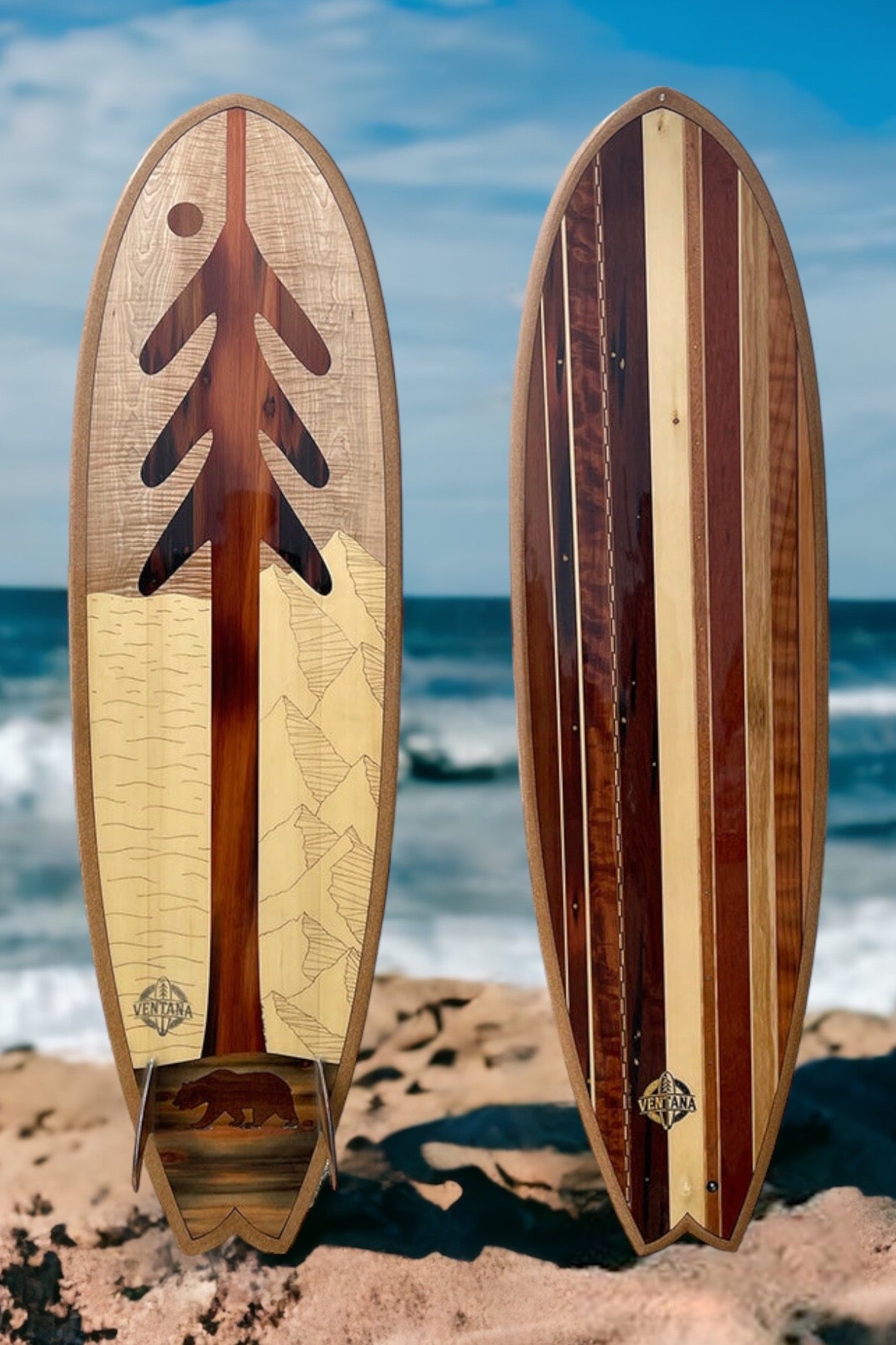 More Cool Info
Free U.S. Shipping & Shipping Details

Every order includes Free USPS First Class or UPS Ground Shipping. Of course, you can select premimum options, too.

We generally ship products between 12 and 48 hours after we receive your order. In some cases, such as with surfboards, custom orders, or custom engraved products, we will contact you within 24 hours to discuss production and shipping timing.

We can ship anywhere in the world that is legally permitted under U.S. law. Any potential customs payments and processing fees are the responsibility of the customer.
Return Policy

Our Refund Policy is simple. We do the right thing. We trust our customers, and if you have any issues with any of our products, we'll work with you to do what's fair.

Contact craftspeople@ventanasurfboards.com to discuss your return or other issue. We approve returns within 48 hours.

Any refunds will be returned via the method and manner in which they were paid. For instance, a credit card payment will be refunded to the same credit card; a wire transfer or electronic check will be refunded to the same account from which it came, etc. A cash payment may be refunded via Venmo, bank transfer, or PayPal.