Ventana Ashley Lloyd Drippy Hatchet Longboard Fin
Regular price

Sale price

$ 150.00
This longboard fin is handcrafted from the epoxy drippings left by Ashley Lloyd Thompson during the glassing of her beautiful, performance surfboards.
 Like Ventana, Ashley uses Entropy Resins, a bio-based epoxy. All of Ashley's boards are ECOBOARD project certified by SustainableSurf.org. 
Fin Length: 9 inches
Ashley's love for the ocean started at a young age in Malibu. A life evolved around riding California peelers has helped to foster her knowledge of a vast array of surfboard shapes. In 2002, while studying music in Santa Barbara, Ashley also began the craft of making surfboards. She is ever grateful for Danny Tarampi, of the Malibu area, and the Boys from the Wilderness, in Santa Barbara, who guided her through her first steps in foam, fiberglass and resin. In her beginning, Ashley shaped and glassed all of the boards she made. In 2005, Lloyd joined Bing Surfboards as a team rider and shaper with two of her own surfboard models, while continuing with her own line of custom surfboards out of Santa Cruz, CA where she now resides with her family.

Today, with the desire to make surfboards with less of an environmental footprint, as well as less toxicity to the makers, Ashley and husband/music partner, Alex Thompson, create ECOBOARD project boards. With great appreciation for traditional longboard surfing, it has been paramount for the Thompsons to achieve a classic feel and glide while treading lighter on the environment.

Ashley strives to create joy, balancing her life's work with shaping, surf instruction, and playing music with Alex in their band, The Shapes. Signing boards, "made with love," Ashley Lloyd Thompson puts heart into all that she creates.
All Ventana Fins are ECOBOARD Project Gold Level Verified by SustainableSurf.org!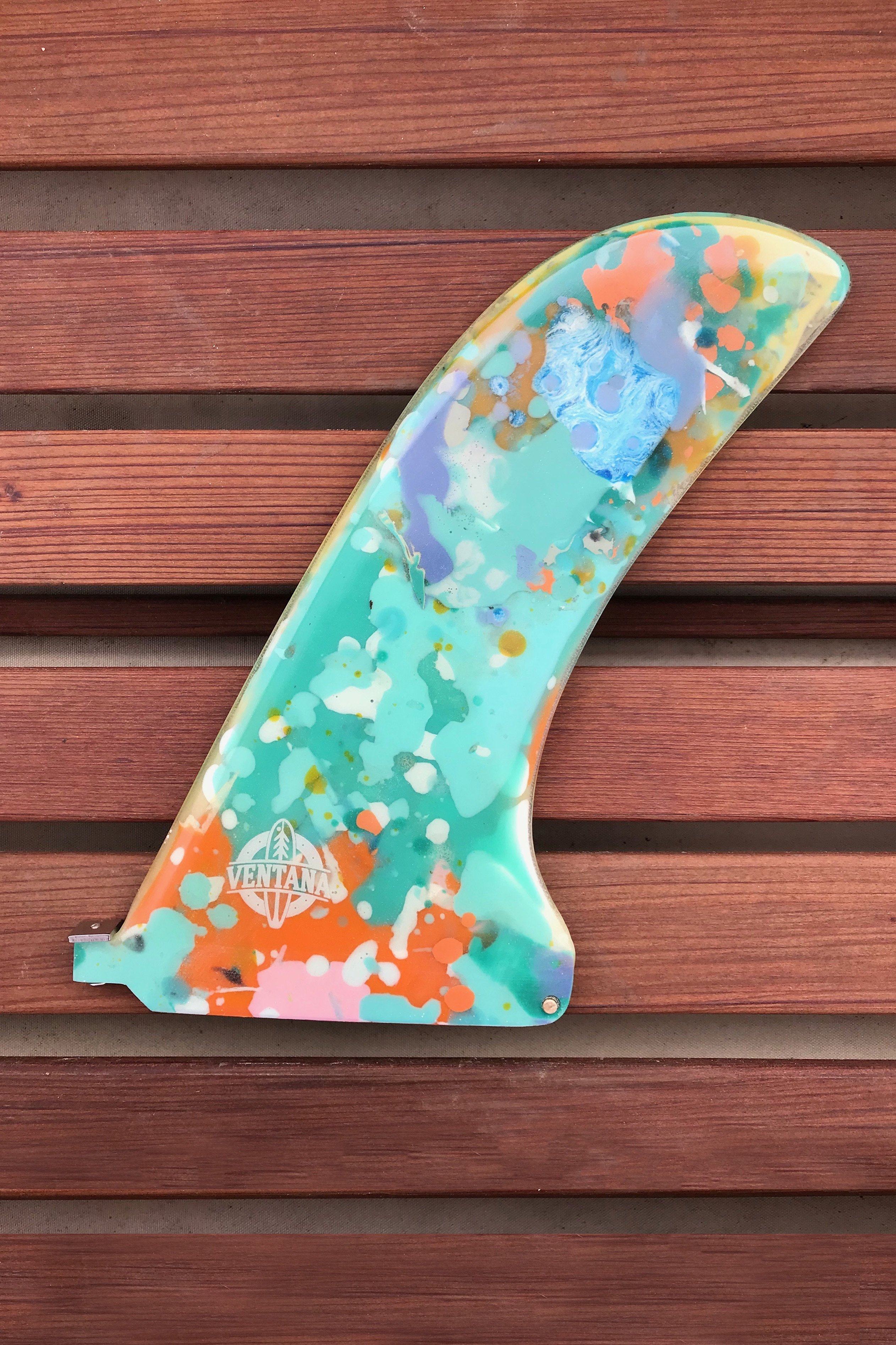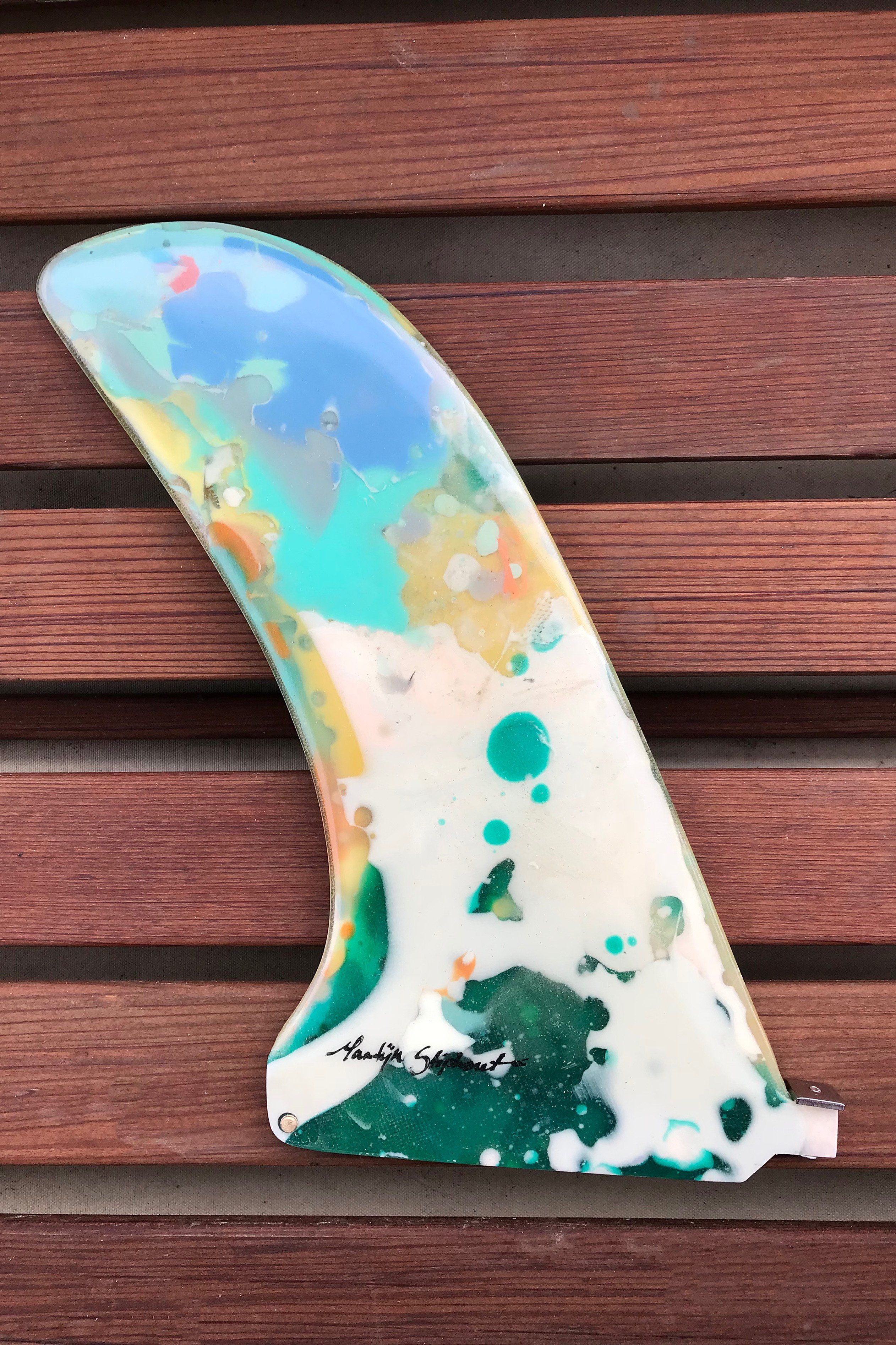 More Cool Info
Free U.S. Shipping & Shipping Details

Every order includes Free USPS First Class or UPS Ground Shipping. Of course, you can select premimum options, too.

We generally ship products between 12 and 48 hours after we receive your order. In some cases, such as with surfboards, custom orders, or custom engraved products, we will contact you within 24 hours to discuss production and shipping timing.

We can ship anywhere in the world that is legally permitted under U.S. law. Any potential customs payments and processing fees are the responsibility of the customer.
Return Policy

Our Refund Policy is simple. We do the right thing. We trust our customers, and if you have any issues with any of our products, we'll work with you to do what's fair.

Contact craftspeople@ventanasurfboards.com to discuss your return or other issue. We approve returns within 48 hours.

Any refunds will be returned via the method and manner in which they were paid. For instance, a credit card payment will be refunded to the same credit card; a wire transfer or electronic check will be refunded to the same account from which it came, etc. A cash payment may be refunded via Venmo, bank transfer, or PayPal.