Bursting Sun Moon Longboard 9'0"
Regular price

Sale price

$ 0.00
Sold!
Learn about our surfboards and custom orders!
This gorgeous, sunburst/moon burst longboard with infinity swirl top deck is a performance work of art and was a special commission for an upcoming feature film.
The bottom deck is designed to represent the sun and the moon. The moon itself is an unknown species of burl driftwood found at Andrew Molera State Beach in Big Sur, CA. The sun is a piece of manzanita burl from Bonny Doon, CA. The water horizon between the representation of night and day is likely bubinga, offcut from a cabinet shop in Santa Cruz, CA. The rays rising over the water are of redwood and Douglas fir reclaimed from an old house owned by MMA fighter Gray Maynard in Capitola, CA. 
The stunning, old growth redwood top deck came from a trellis built in the 1960s that covered a Bocce Ball court in Scotts Valley, CA. The infinity swirls are also from Gray Maynard's house in Capitola.
Nail holes in the reclaimed woods throughout the board are filled with brass to represent stars.
The tail block is made of walnut offcut from Potaito Skateboards and has inlays of Northern California abalone shell on both sides.
The fin is reclaimed redwood offcuts from Thamer Design & Woodworking in Santa Cruz and Alaska yellow cedar from old benches from the Monterey Bay Aquarium. The leash and vent plugs are hand-turned claro walnut, also from Thamer. 
The rails are made of oak cork, and it was glassed with Entropy Super Sap 100 Bio Resin and 4 ounce fiberglass cloth (two layers on top and one on bottom). As with all Ventana boards, the interior is glassed and sealed, as well.
Made in Santa Cruz, California by master craftsman Martijn Stiphout.
Dimensions: 9' x 23" x 2.75"
Weight: 28 pounds
Each board comes with a special edition of our standard Save-a-Surf Wax Box. This version includes two vent plug screws for your new surfboard!
All Ventana Surfboards are ECOBOARD Project Gold Level Verified by SustainableSurf.org!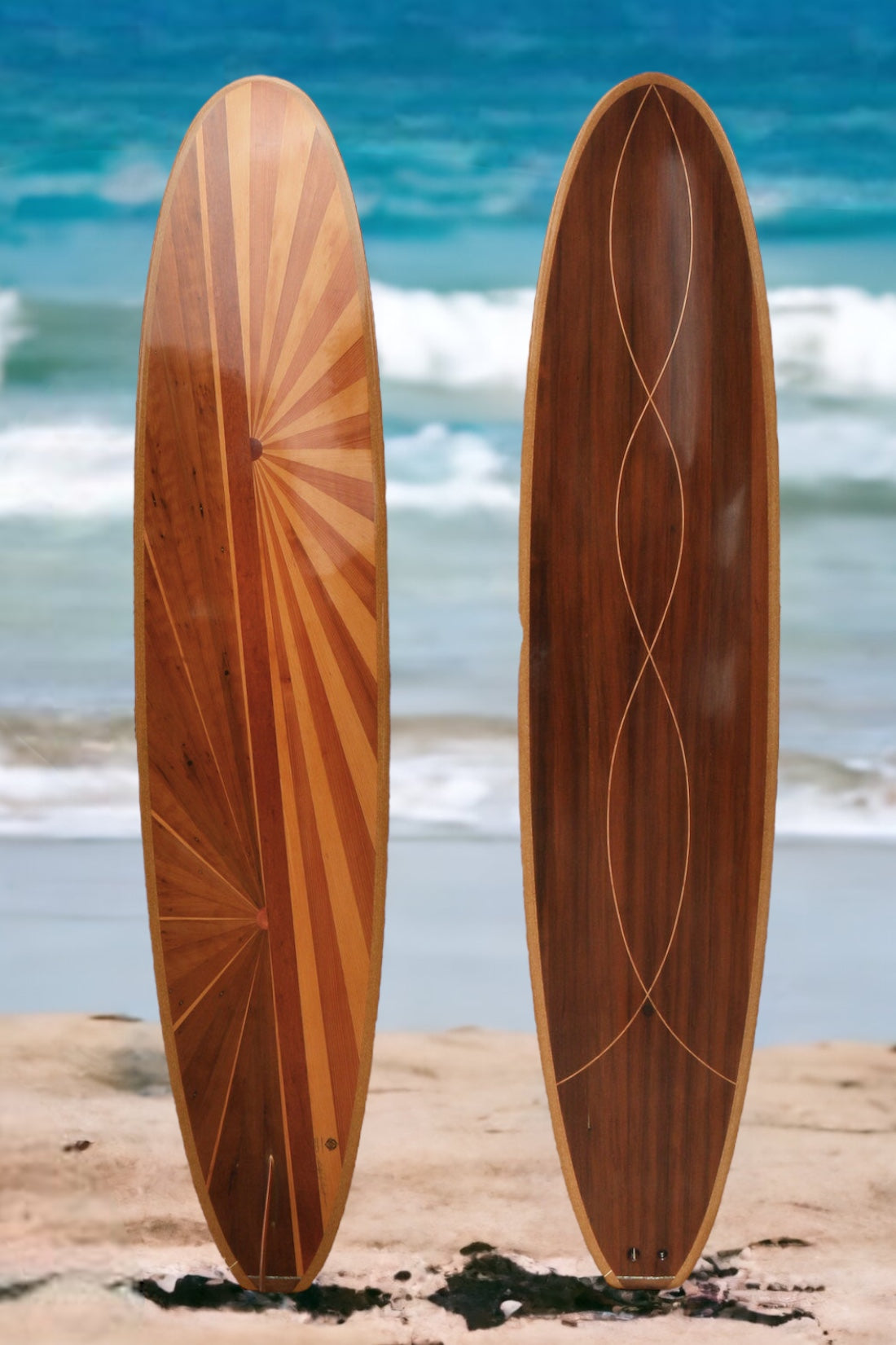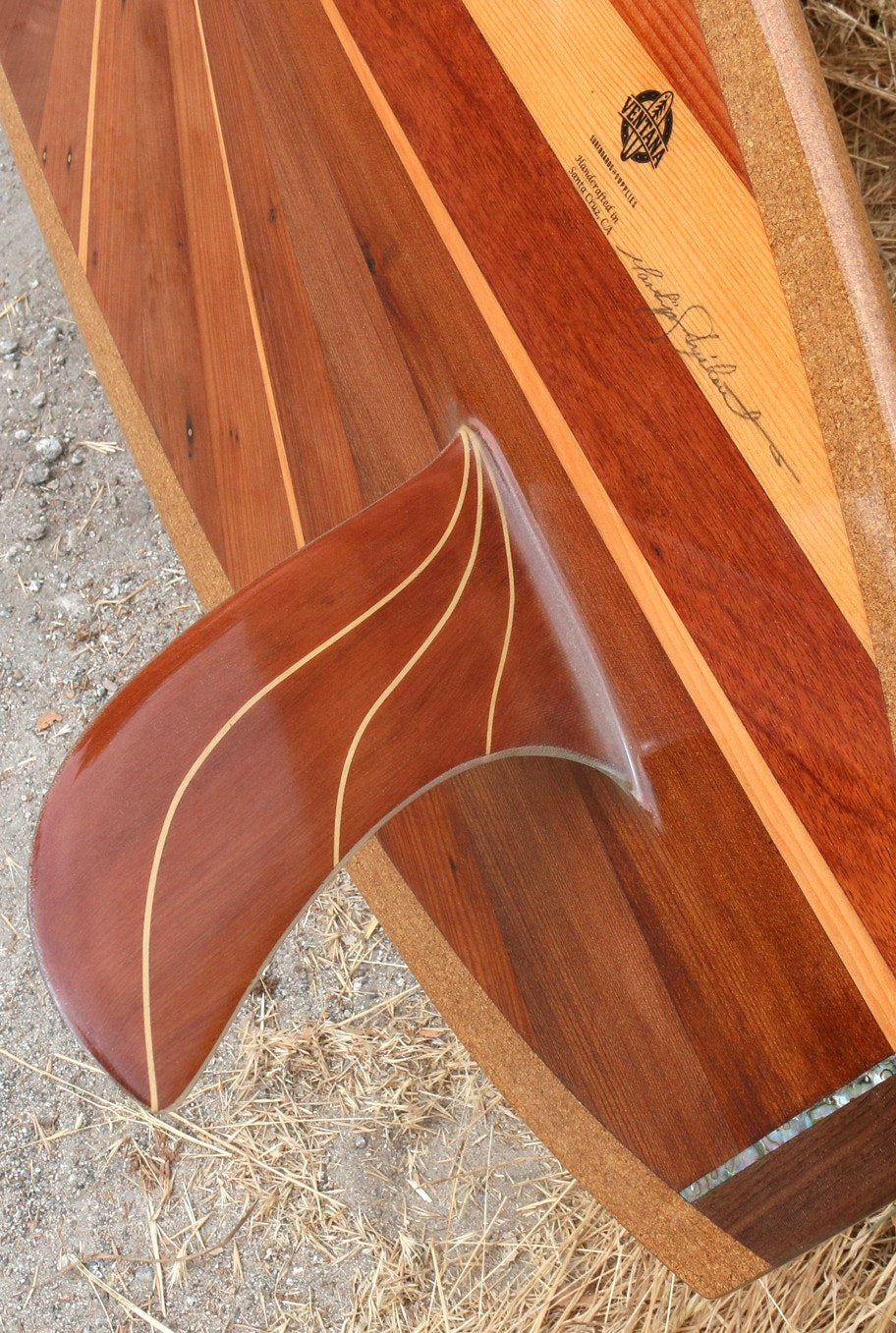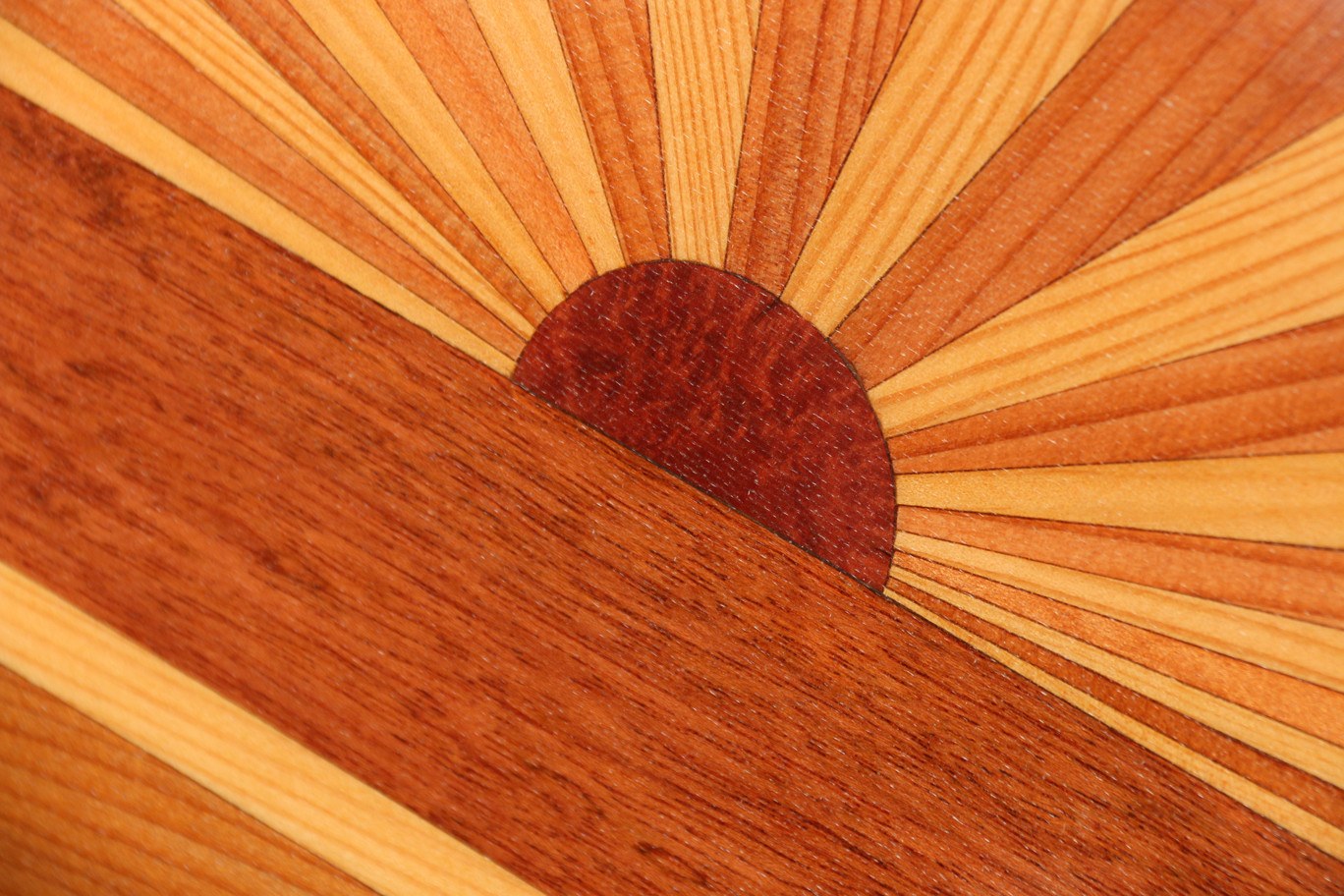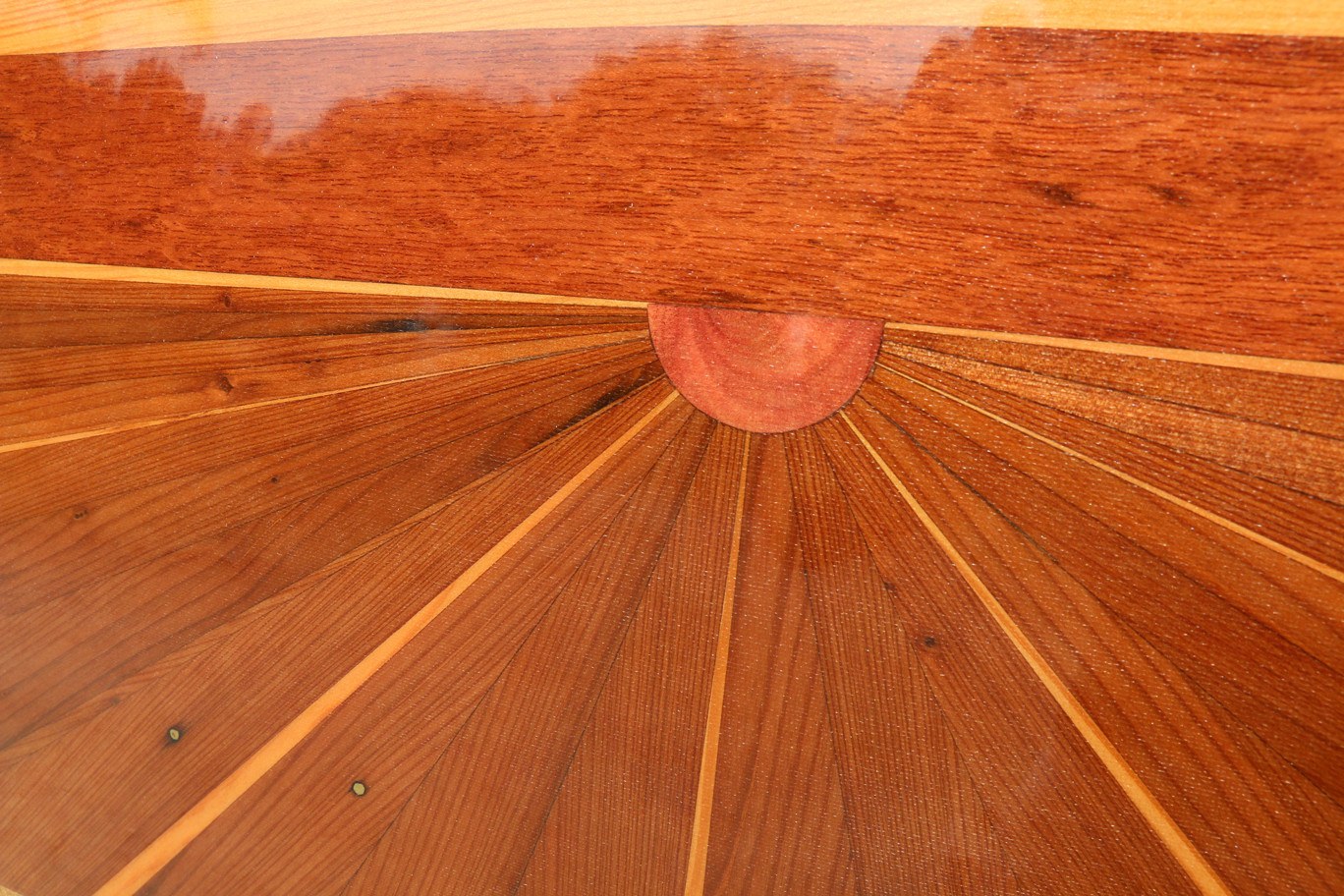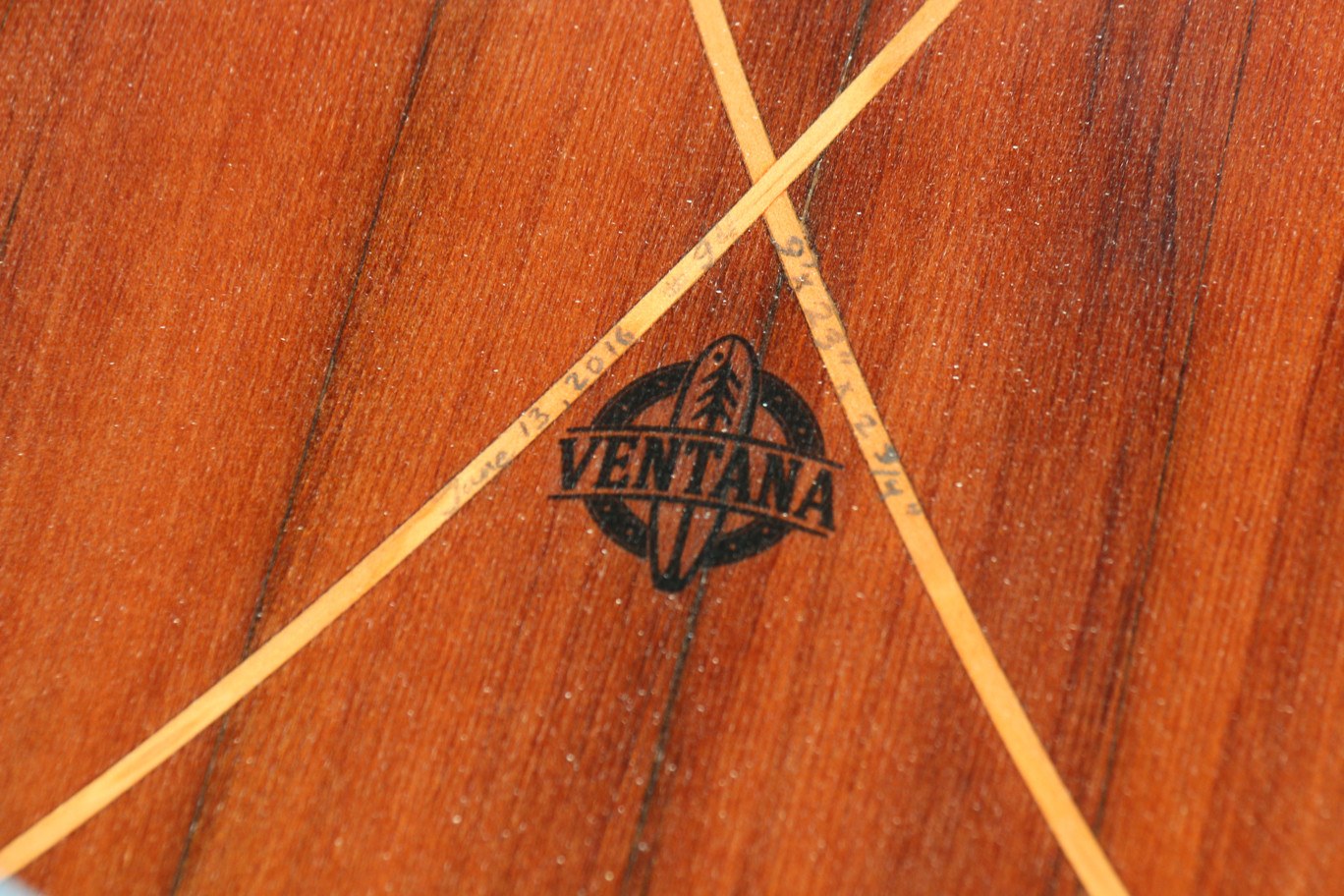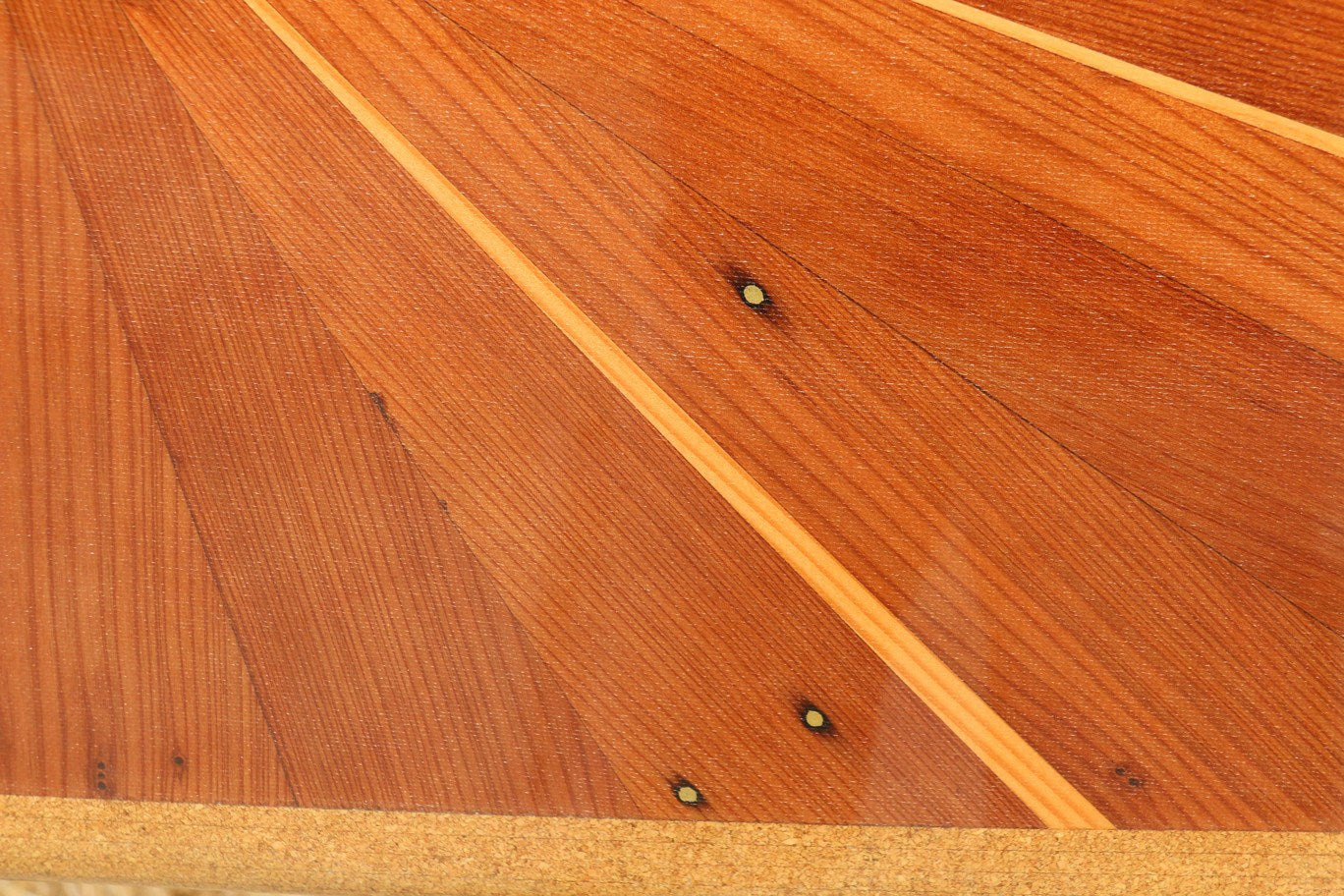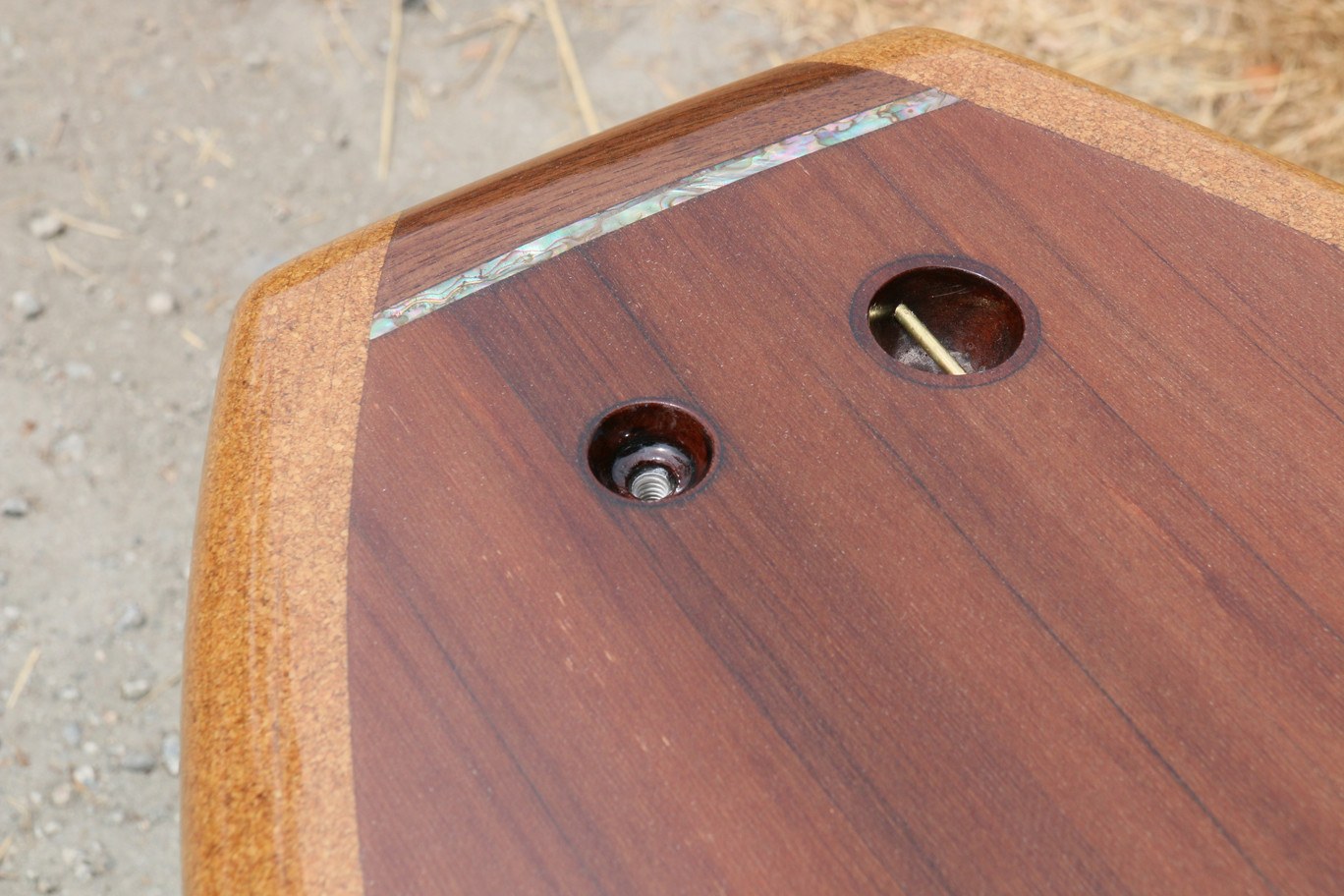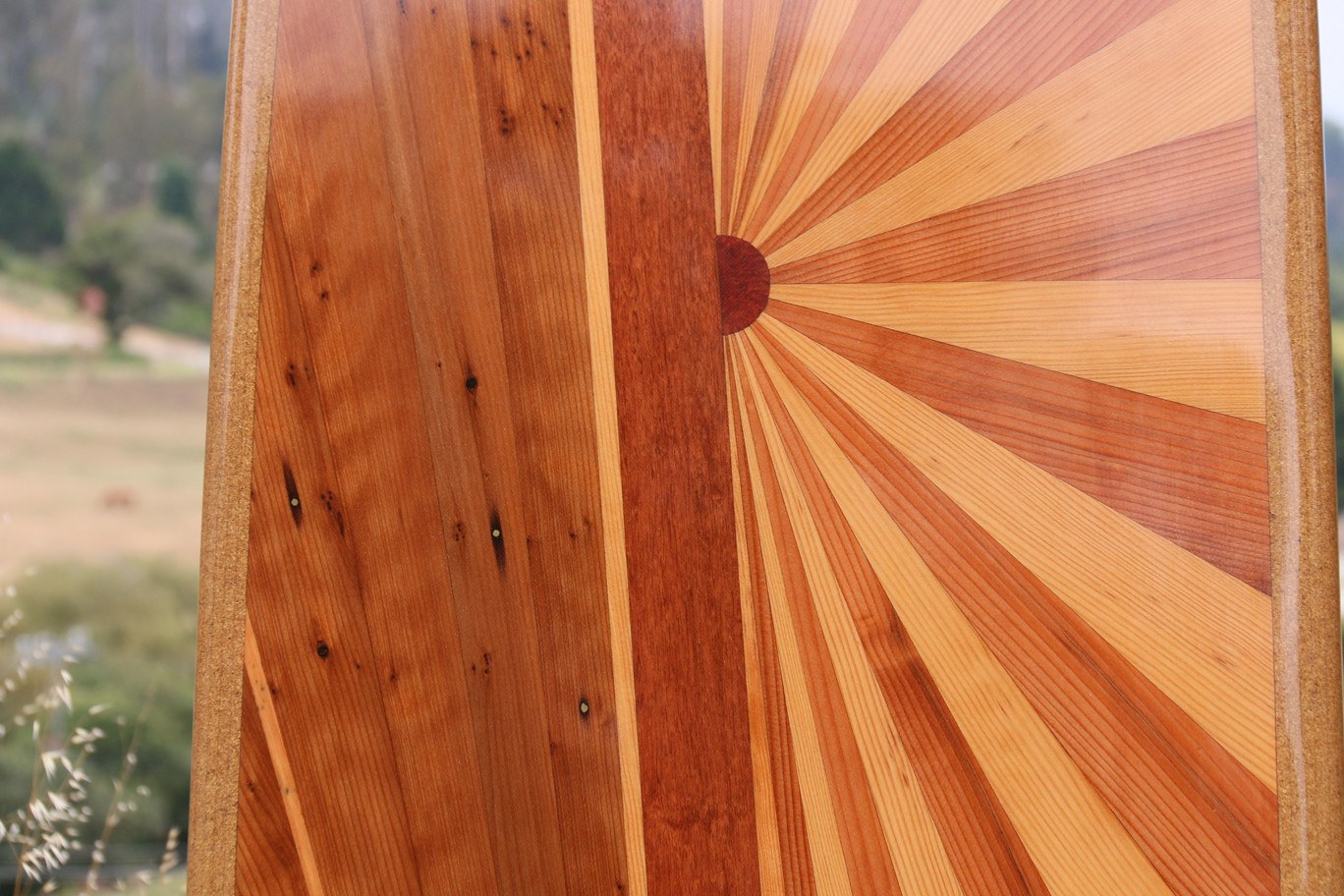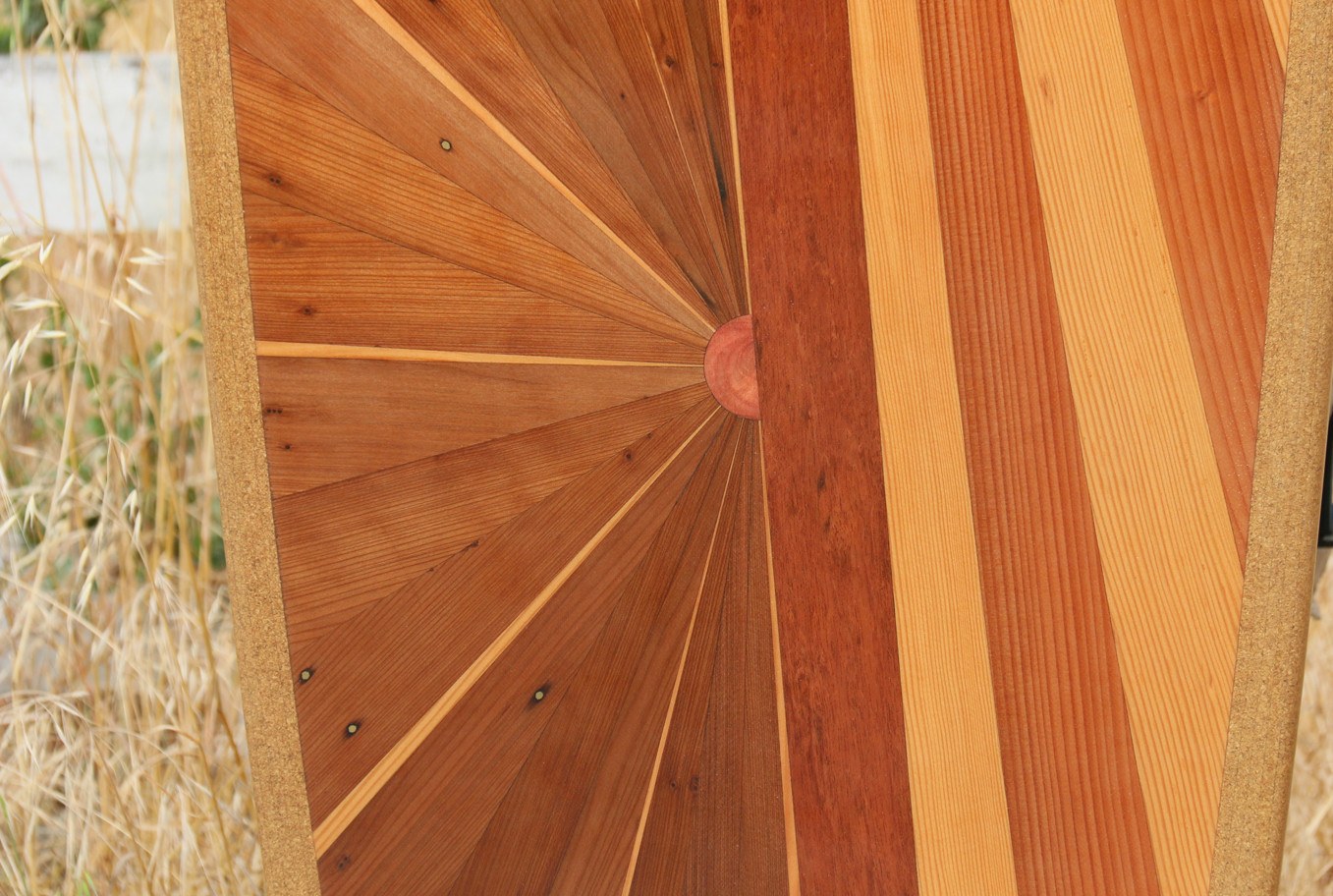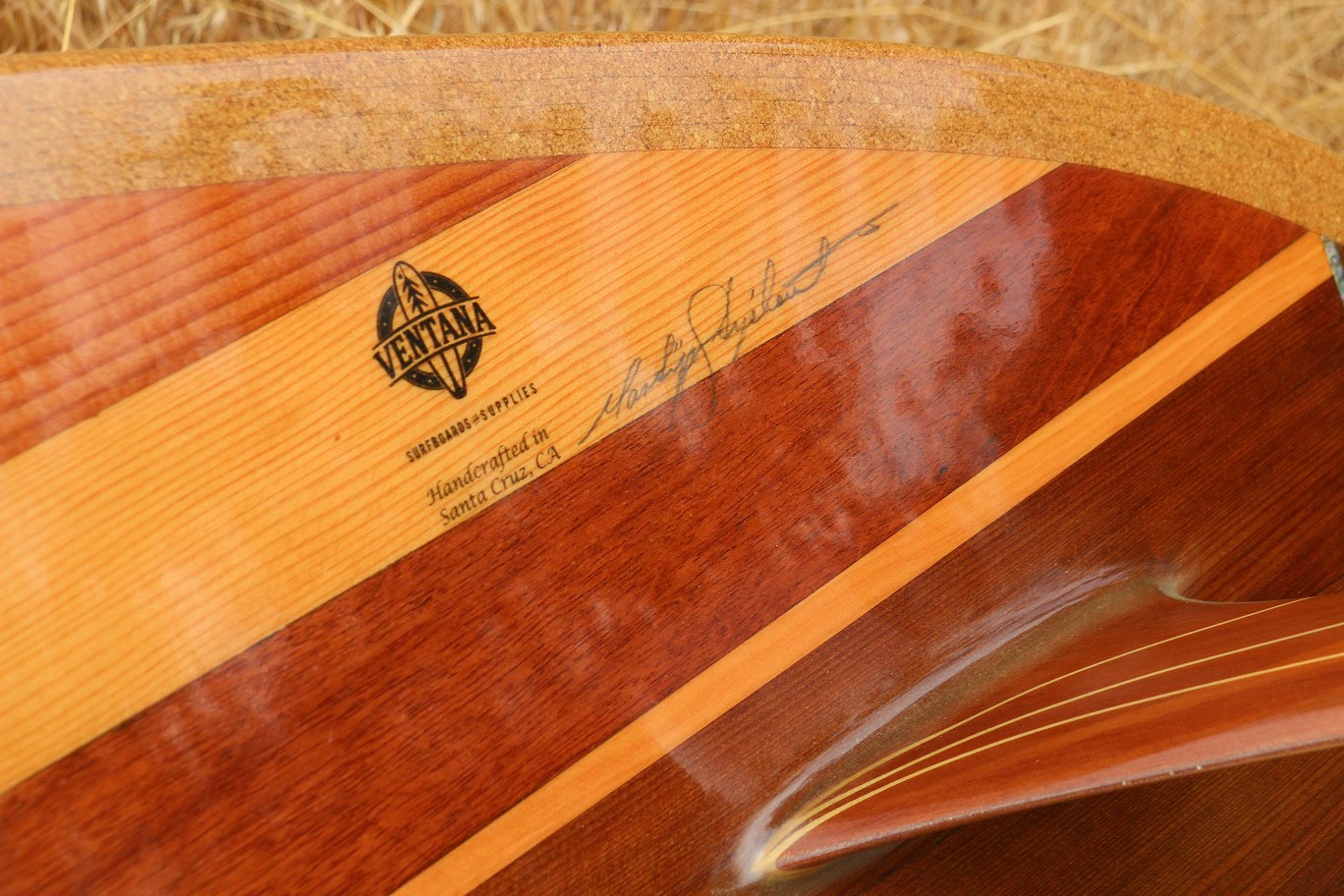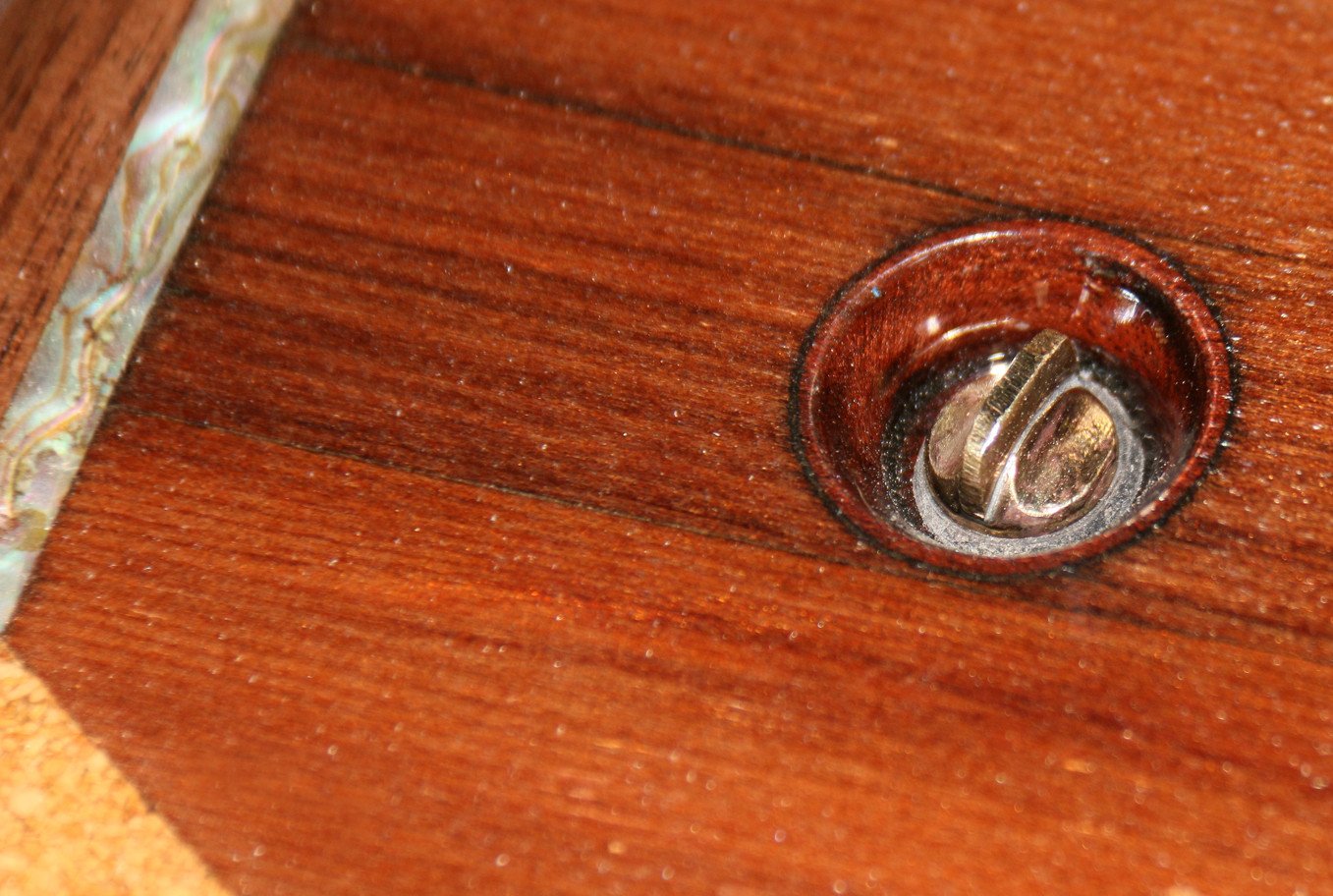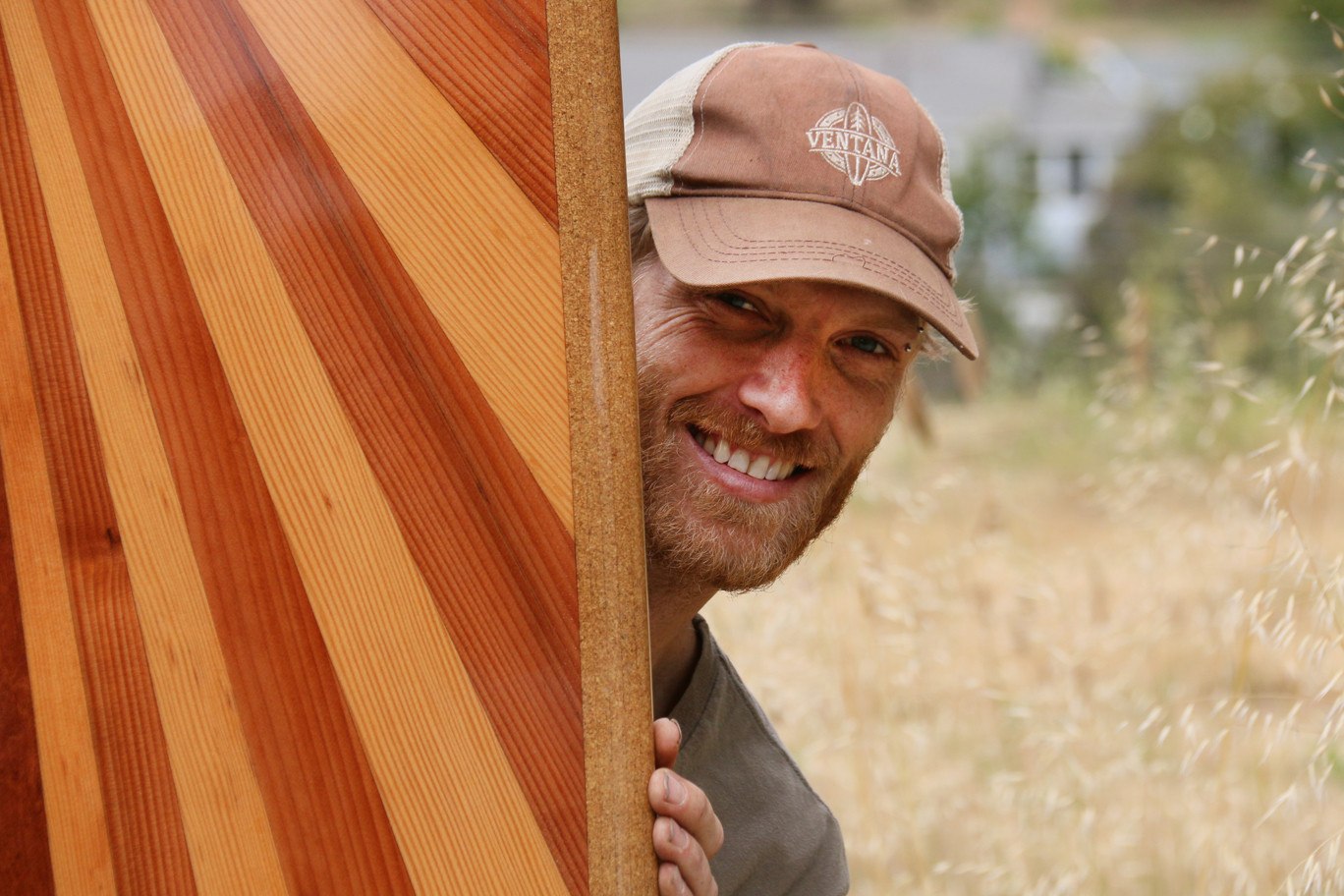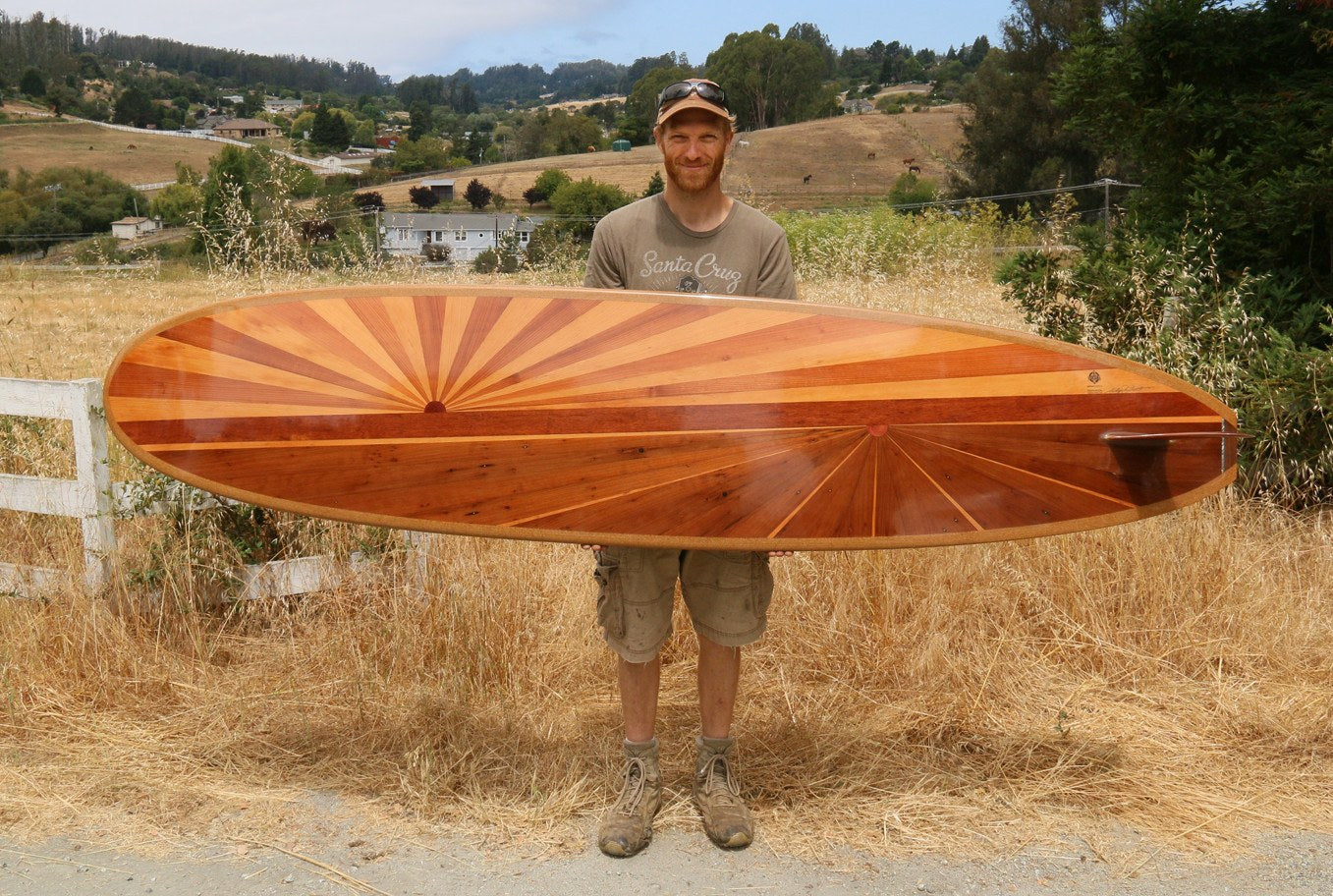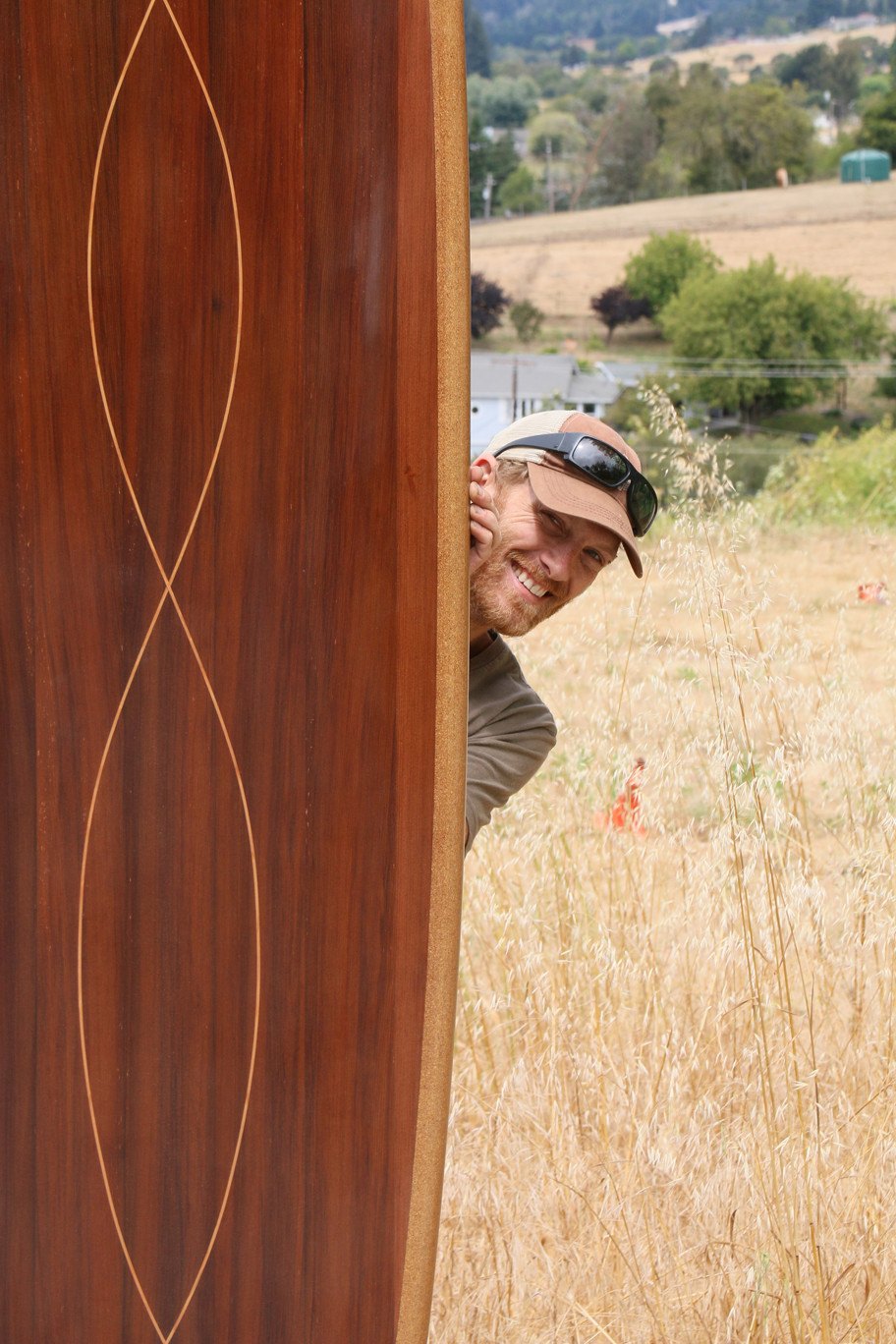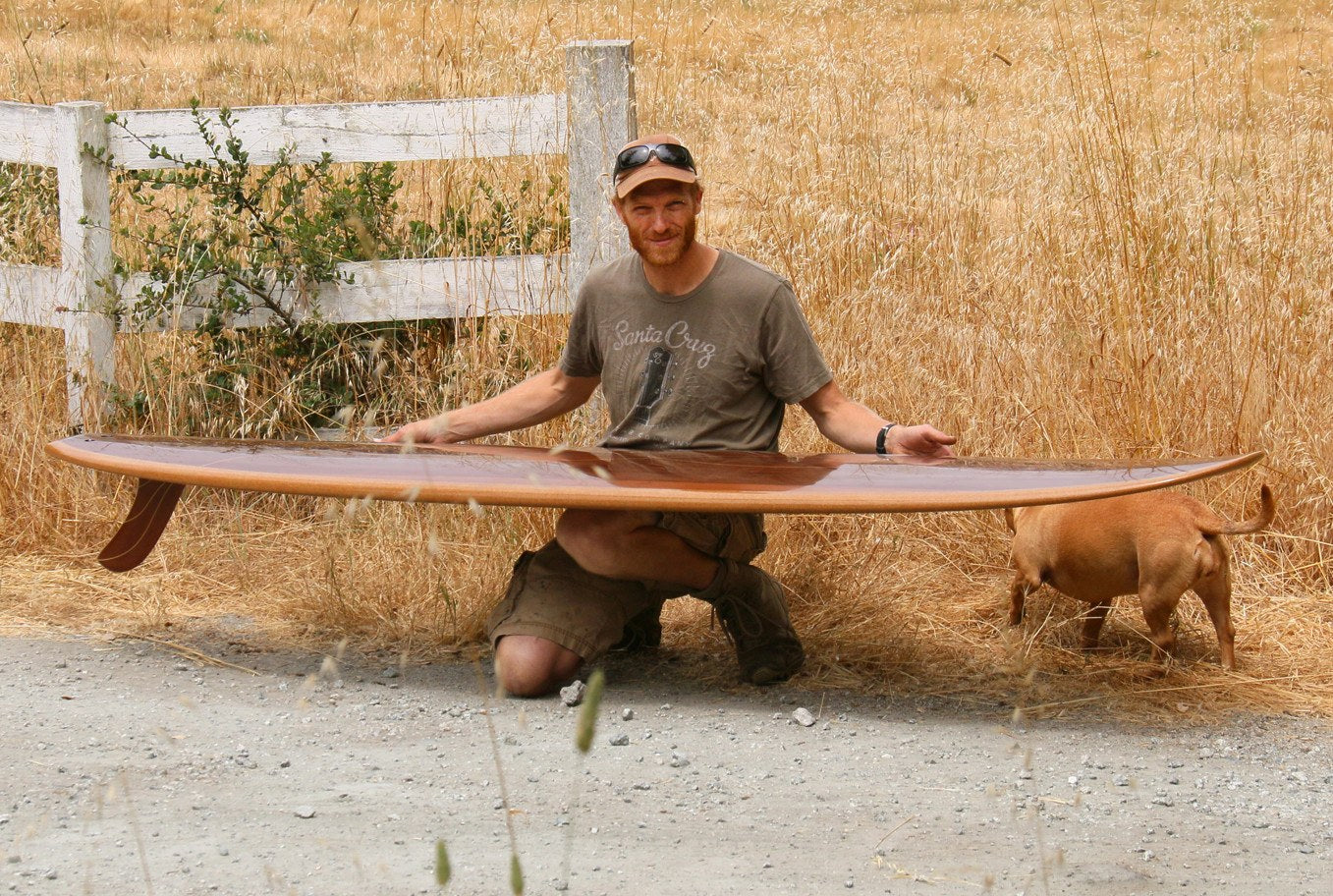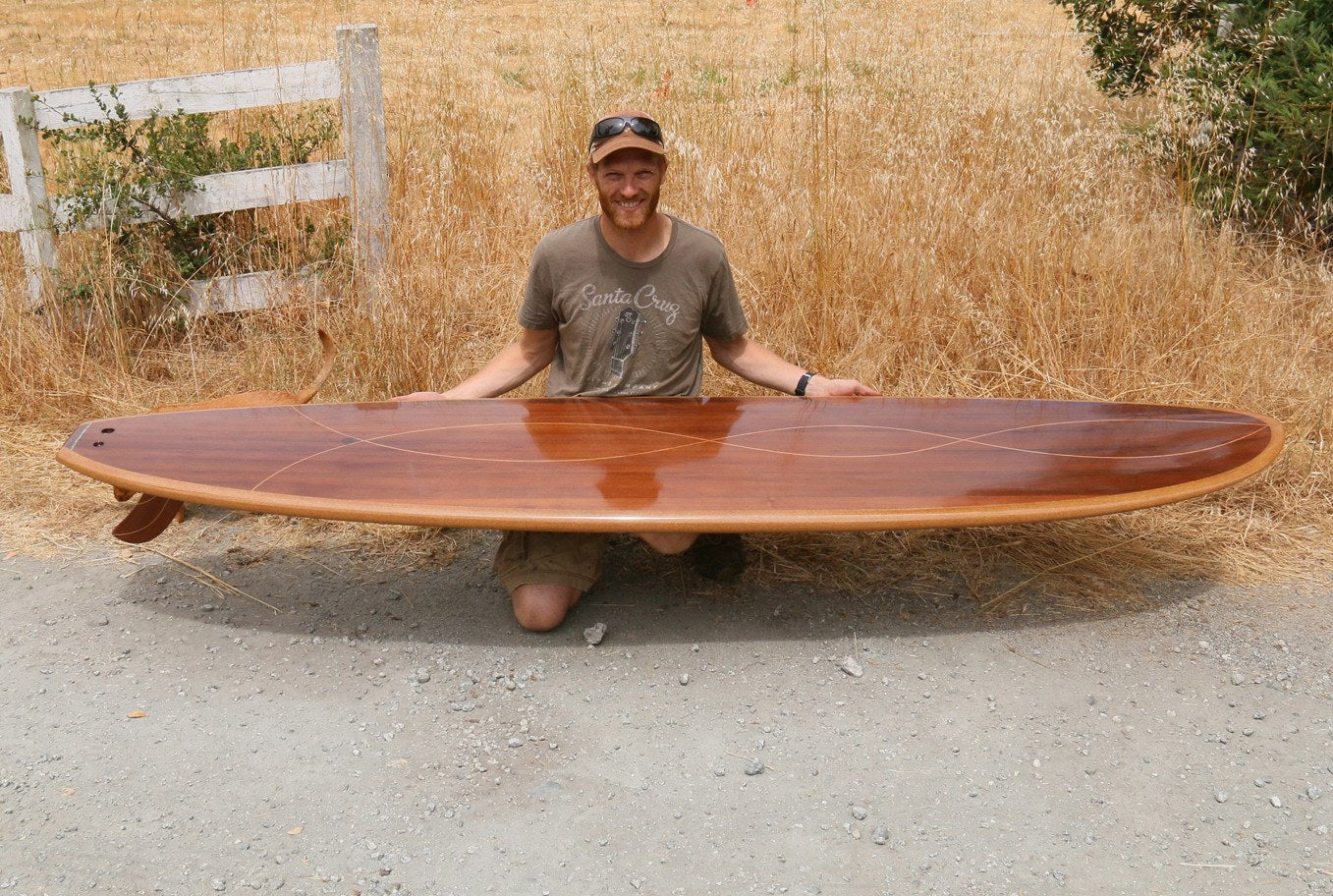 More Cool Info
Free U.S. Shipping & Shipping Details

Every order includes Free USPS First Class or UPS Ground Shipping. Of course, you can select premimum options, too.

We generally ship products between 12 and 48 hours after we receive your order. In some cases, such as with surfboards, custom orders, or custom engraved products, we will contact you within 24 hours to discuss production and shipping timing.

We can ship anywhere in the world that is legally permitted under U.S. law. Any potential customs payments and processing fees are the responsibility of the customer.
Return Policy

Our Refund Policy is simple. We do the right thing. We trust our customers, and if you have any issues with any of our products, we'll work with you to do what's fair.

Contact craftspeople@ventanasurfboards.com to discuss your return or other issue. We approve returns within 48 hours.

Any refunds will be returned via the method and manner in which they were paid. For instance, a credit card payment will be refunded to the same credit card; a wire transfer or electronic check will be refunded to the same account from which it came, etc. A cash payment may be refunded via Venmo, bank transfer, or PayPal.