Save The Waves "Wave Saver" Award Handplanes
Regular price

Sale price

$ 0.00
We're honored to have been tapped to create the Save The Waves "Wave Saver" Awards for the 2019 winners:
Bianca Valenti: Athlete of the Year
Reese Pacheco: Environmentalist of the Year
Klean Kanteen: Business of the Year
The primary wood on these performance, bodysurfing handplanes is made from a salvaged, redwood hot tub. The accent designs are spruce and Indian rosewood offcuts from Santa Cruz Guitar Company. The stringer is made of Doug fir from the hull of the Western Flyer, considered by many to be the most famous fishing boat in the world. John Steinbeck and Ed "Doc" Ricketts chartered this 77 foot sardine boat into the Sea of Cortez in Baja California, Mexico in 1940. The following year, Steinbeck wrote the acclaimed book, The Log from the Sea of Cortez, about the marine life in the region and their adventure. Learn more about this amazing boat and Ventana's use of its wood.
This handplane is glassed with Aerialite fiberglass and Entropy Super Sap Epoxy bio-resin, which is made using a tree sap base. They're finished with eco-friendly Osmo Wood Wax.
The hand strap is nylon and adjustable. It is covered with offcuts from O'Neill Wetsuit product development, and the wood is shaped with our unique, ergonomic hand fit. The hardware is solid brass. As with all Ventana handplanes, this one floats so you can easily pass it between friends in the waves.
The stands are made from Santa Cruz Guitar Company Honduras mahogany and Indian/Brazilian rosewood headstocks with Honduras mahogany bases. The face pieces are flame maple offcuts from The Shapers Alliance, and they include cork padding on the back and base to protect the awards.
We package these awards with a cinch sack made by Sagebrush Boardbags from coffee bags and remnant fabrics.
You only need a single handplane on your leading arm for a great ride every time! This is a terrific conversation piece in your home and will slice you across the face of any sized surf.
Handmade in Santa Cruz, California and designed by master craftsman Martijn Stiphout
Dimensions: 13" x 8.25" x 3/4"
Weight: 12 ounces
We proudly support Save The Waves Coalition's focus on protecting coastal resources through a unique combination of protected areas, economics, and direct action.
All Ventana Handplanes are ECOBOARD Project Gold Level Verified by SustainableSurf.org!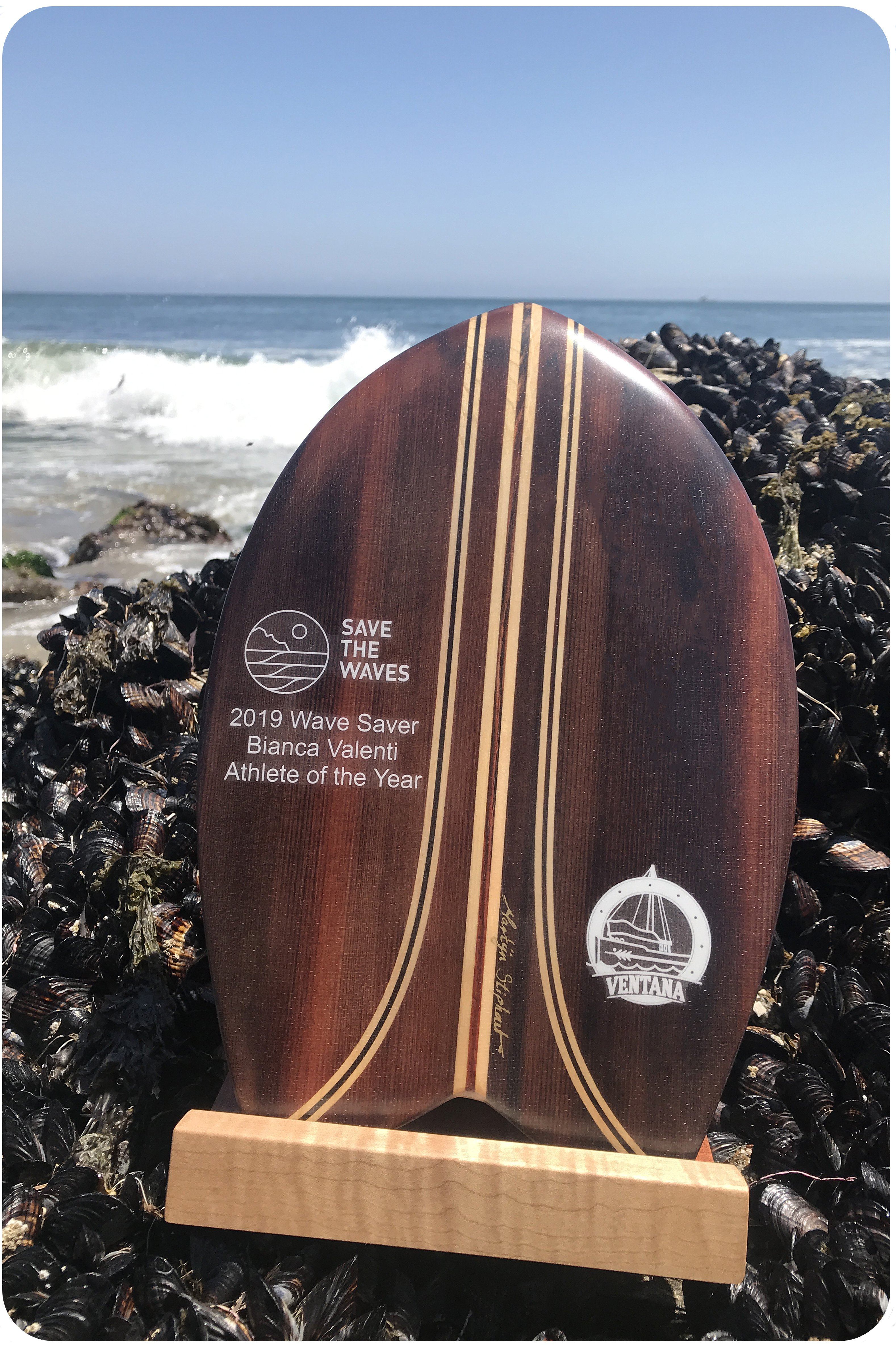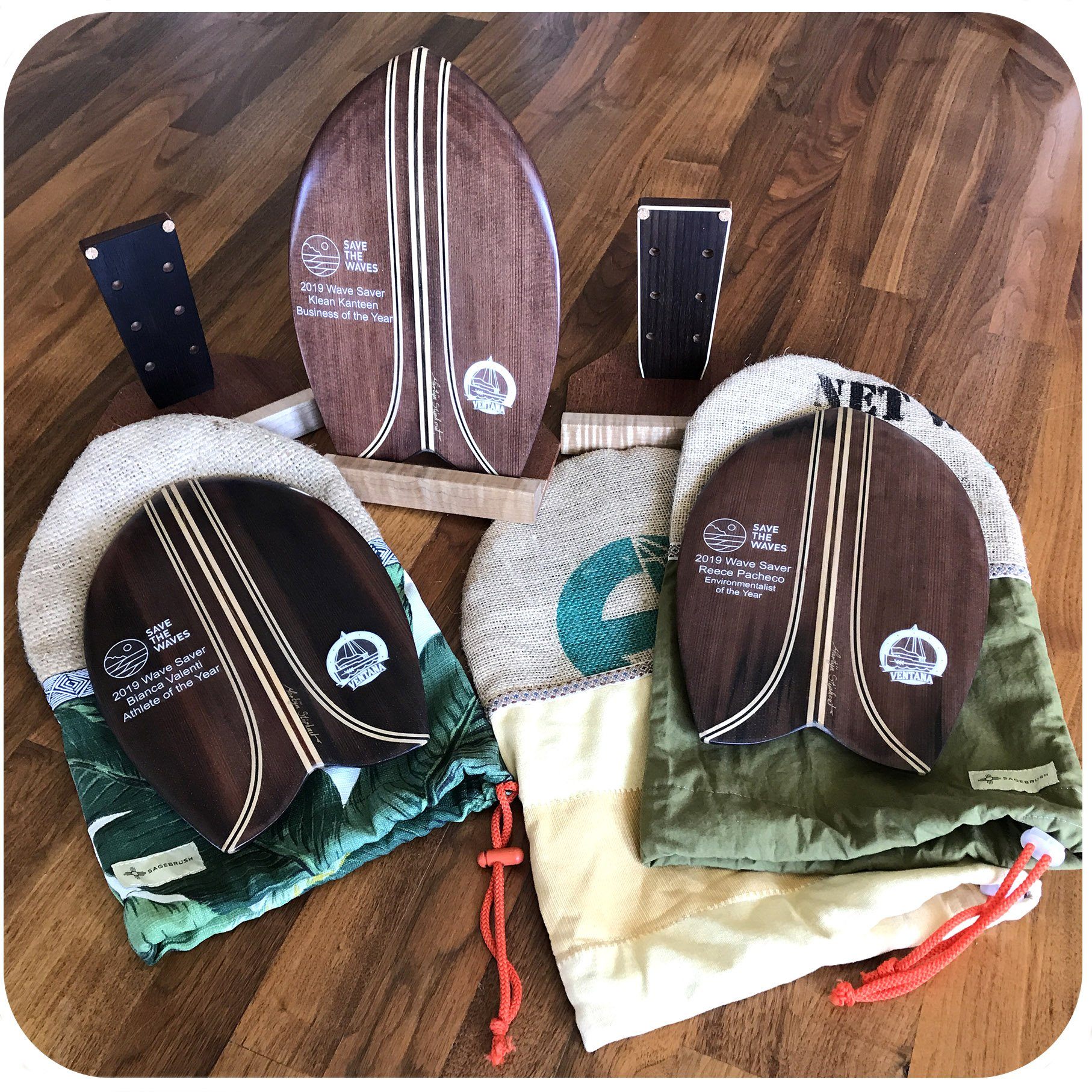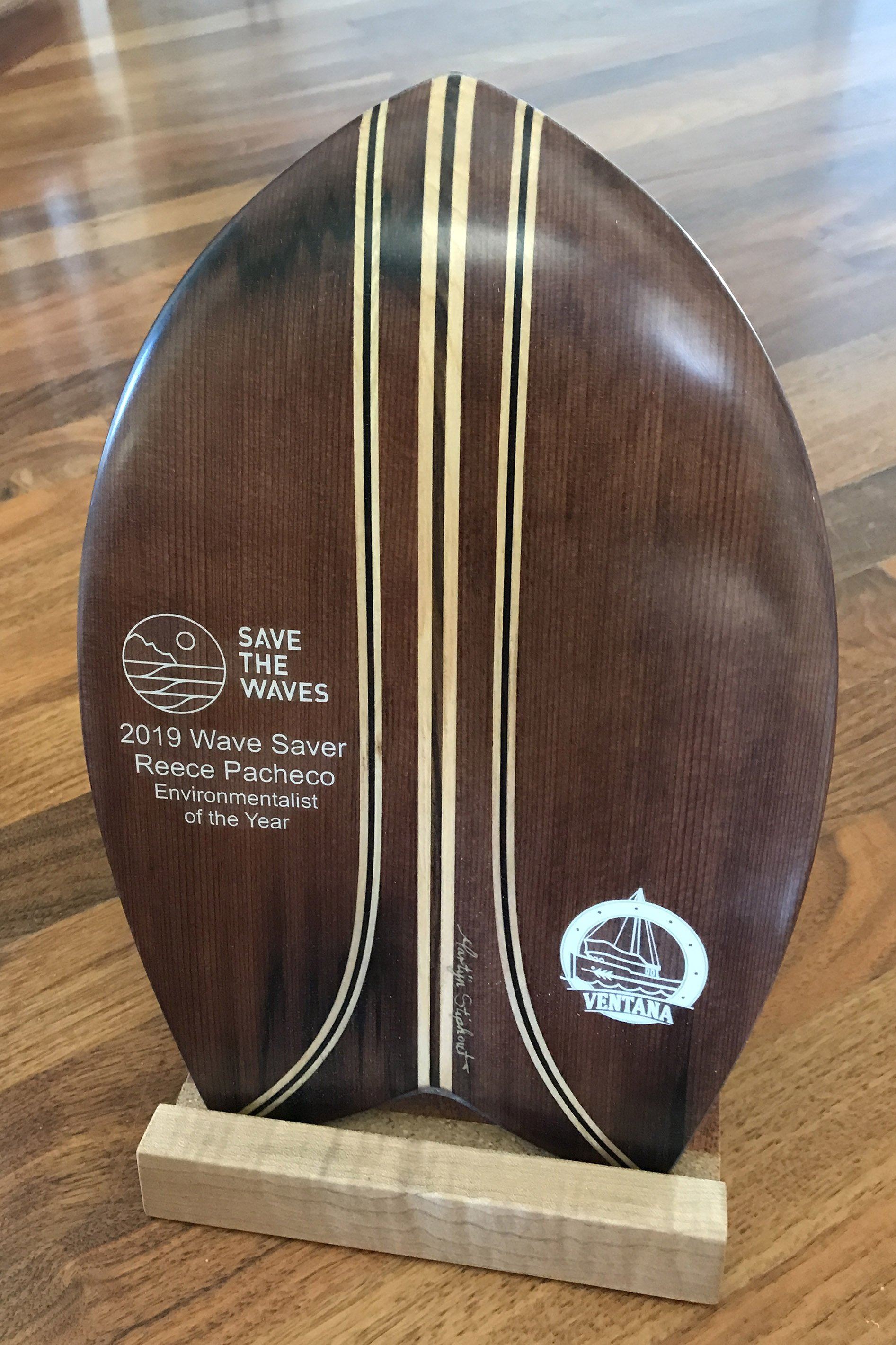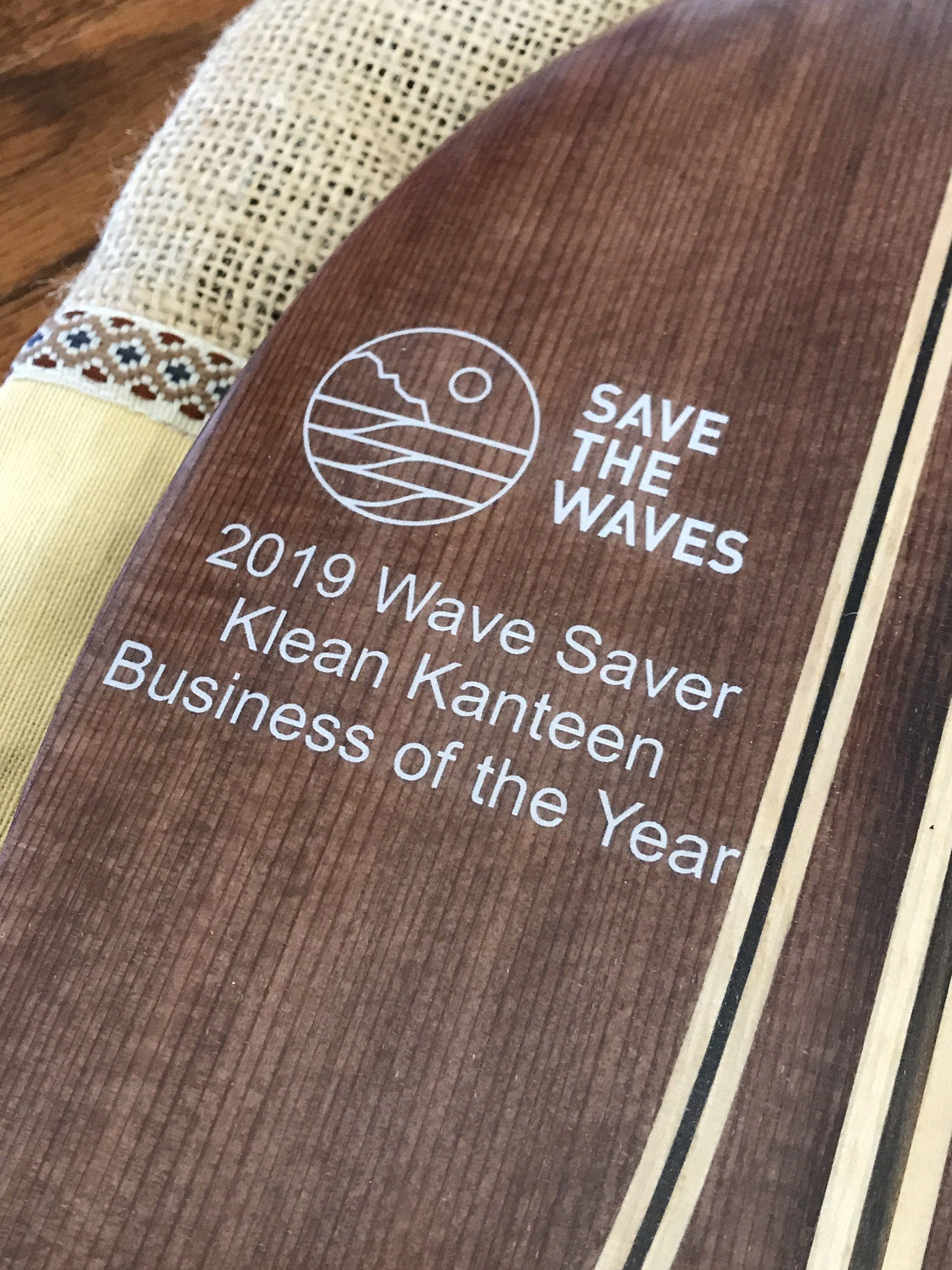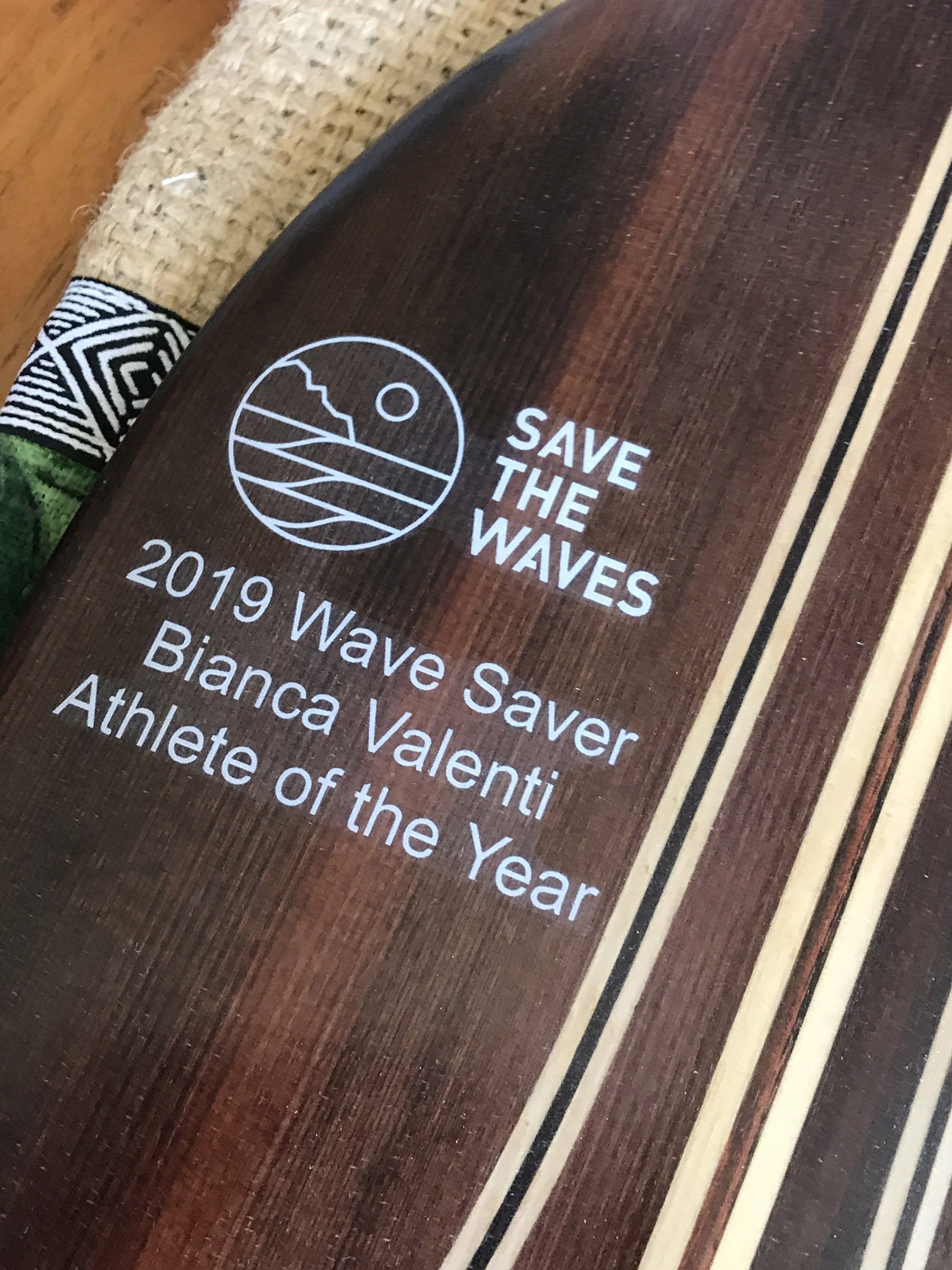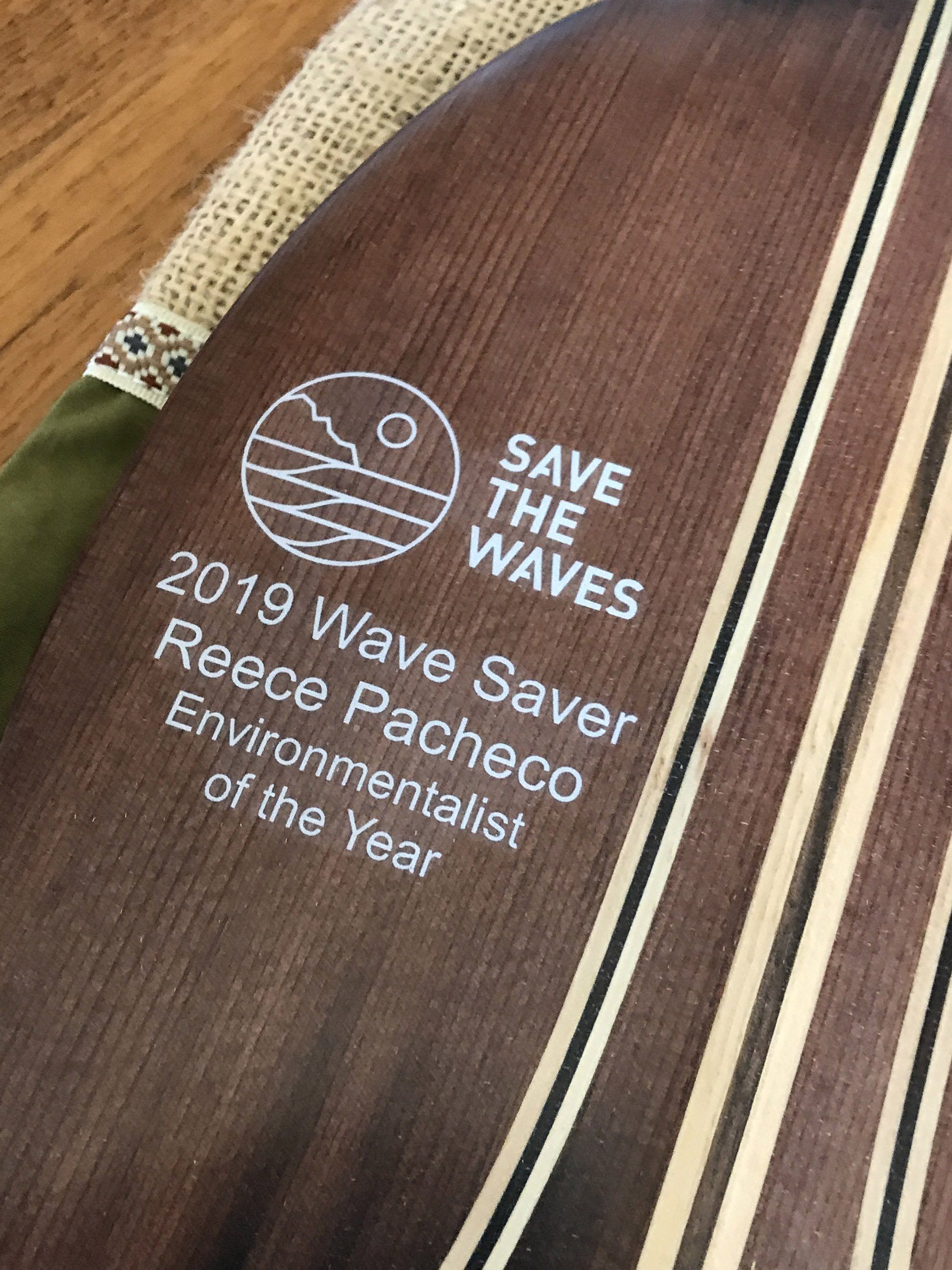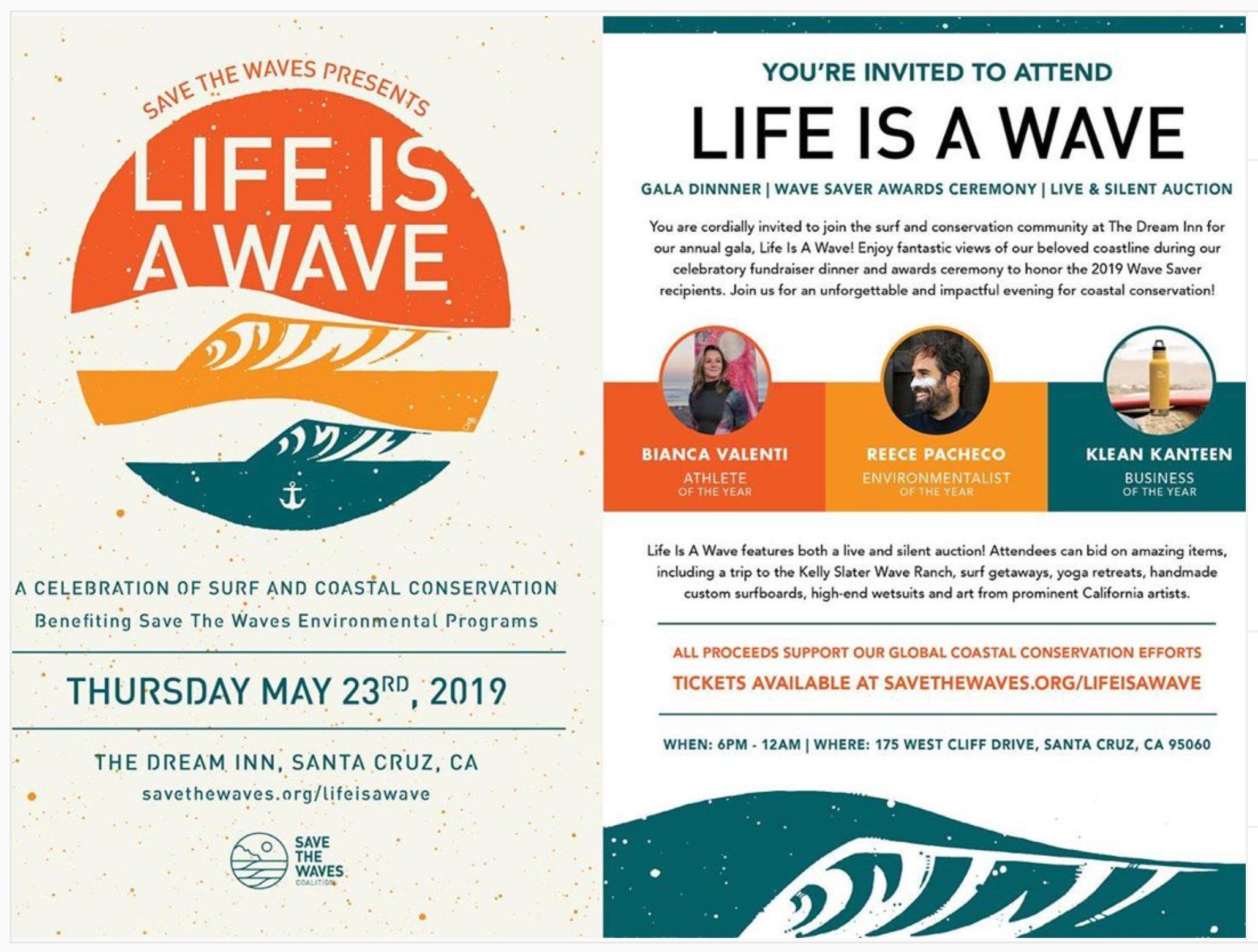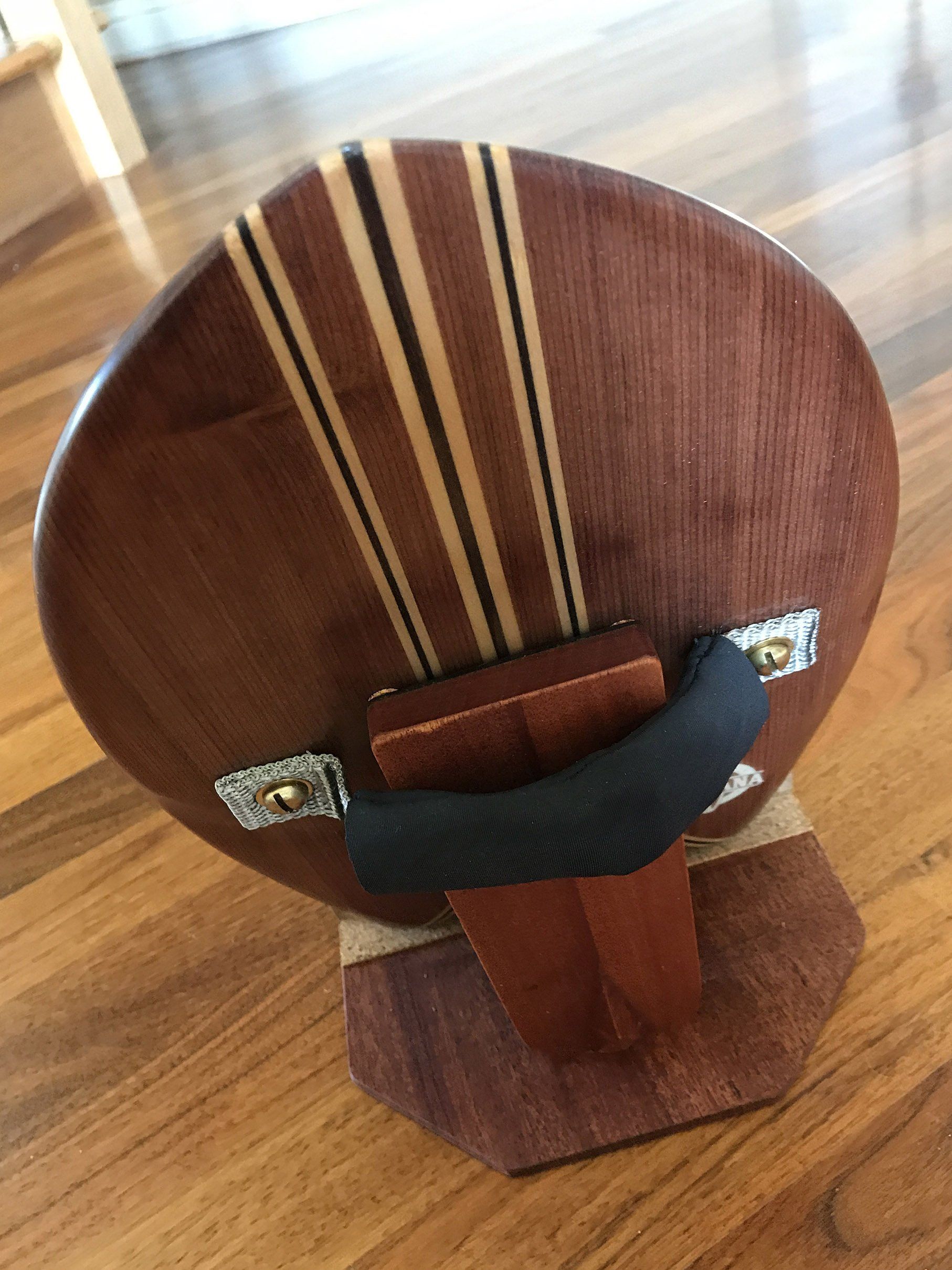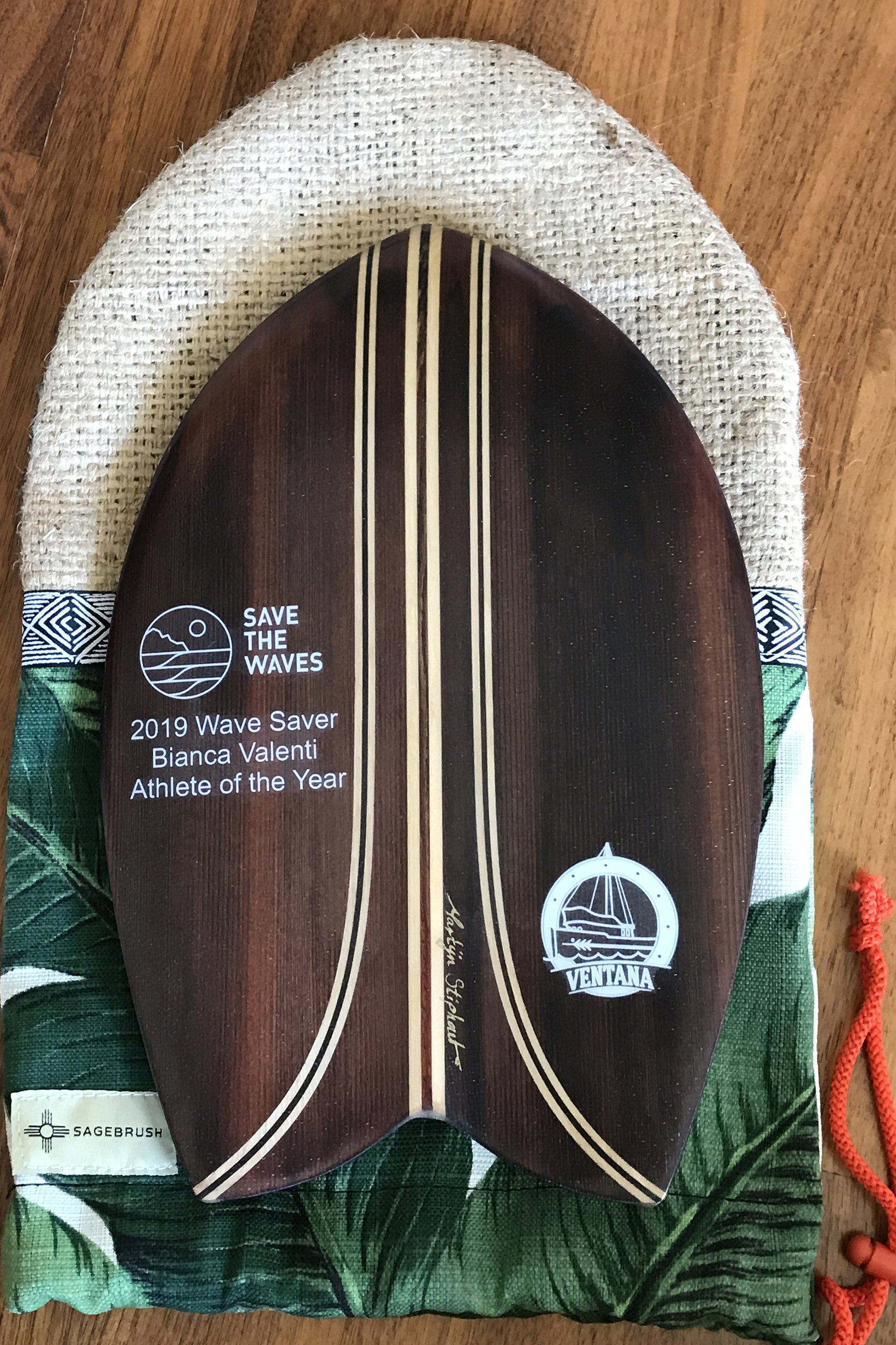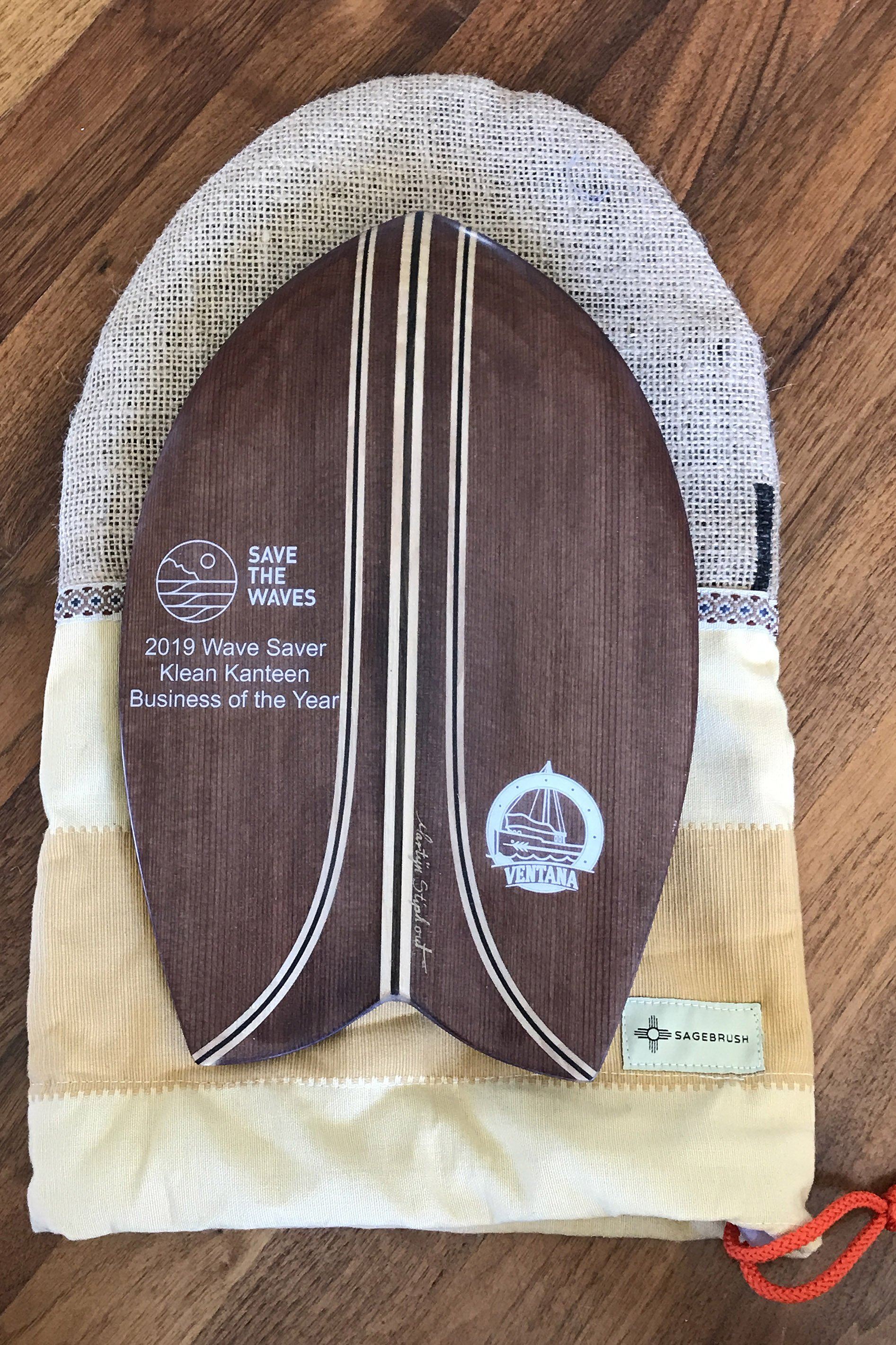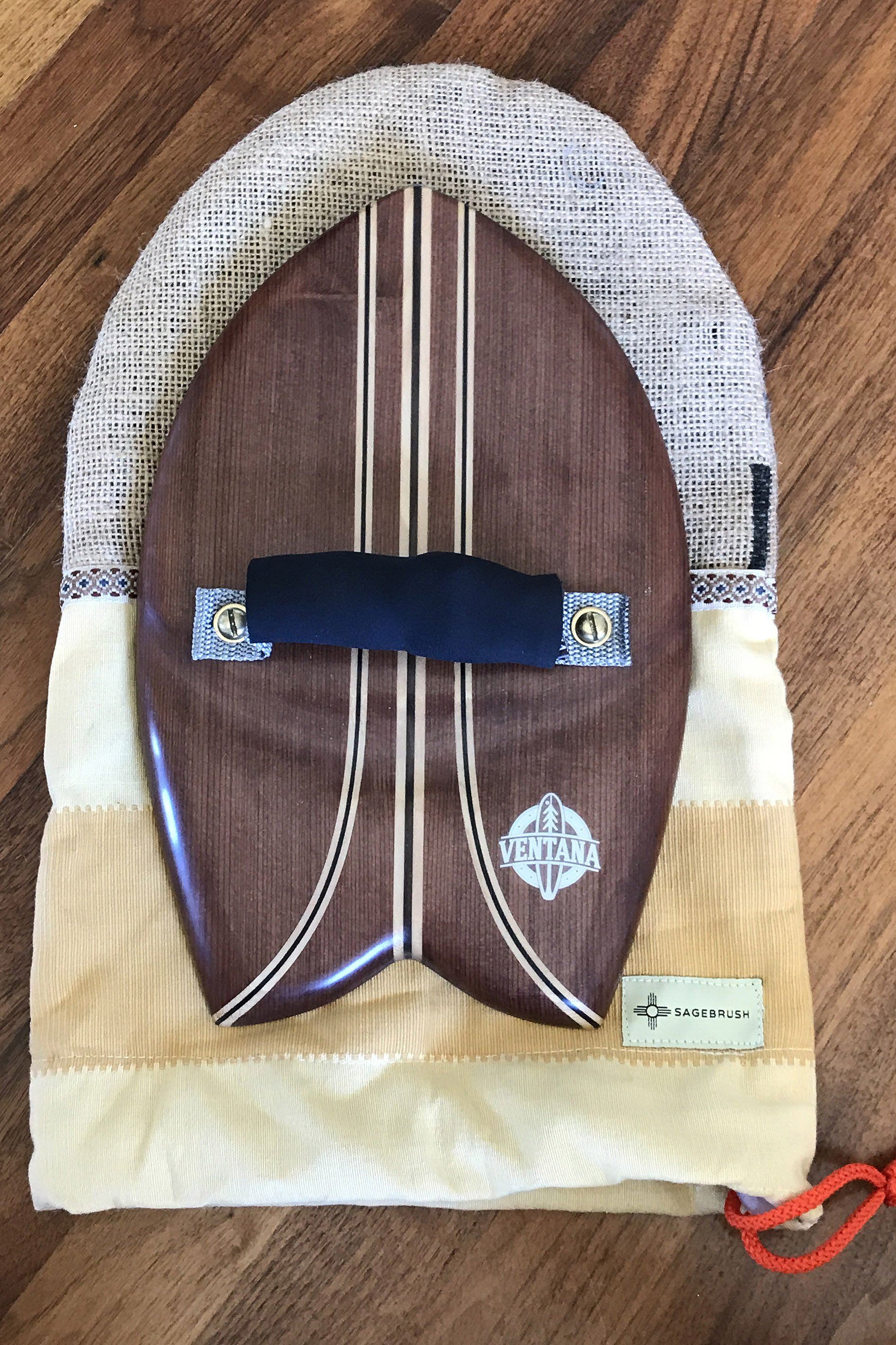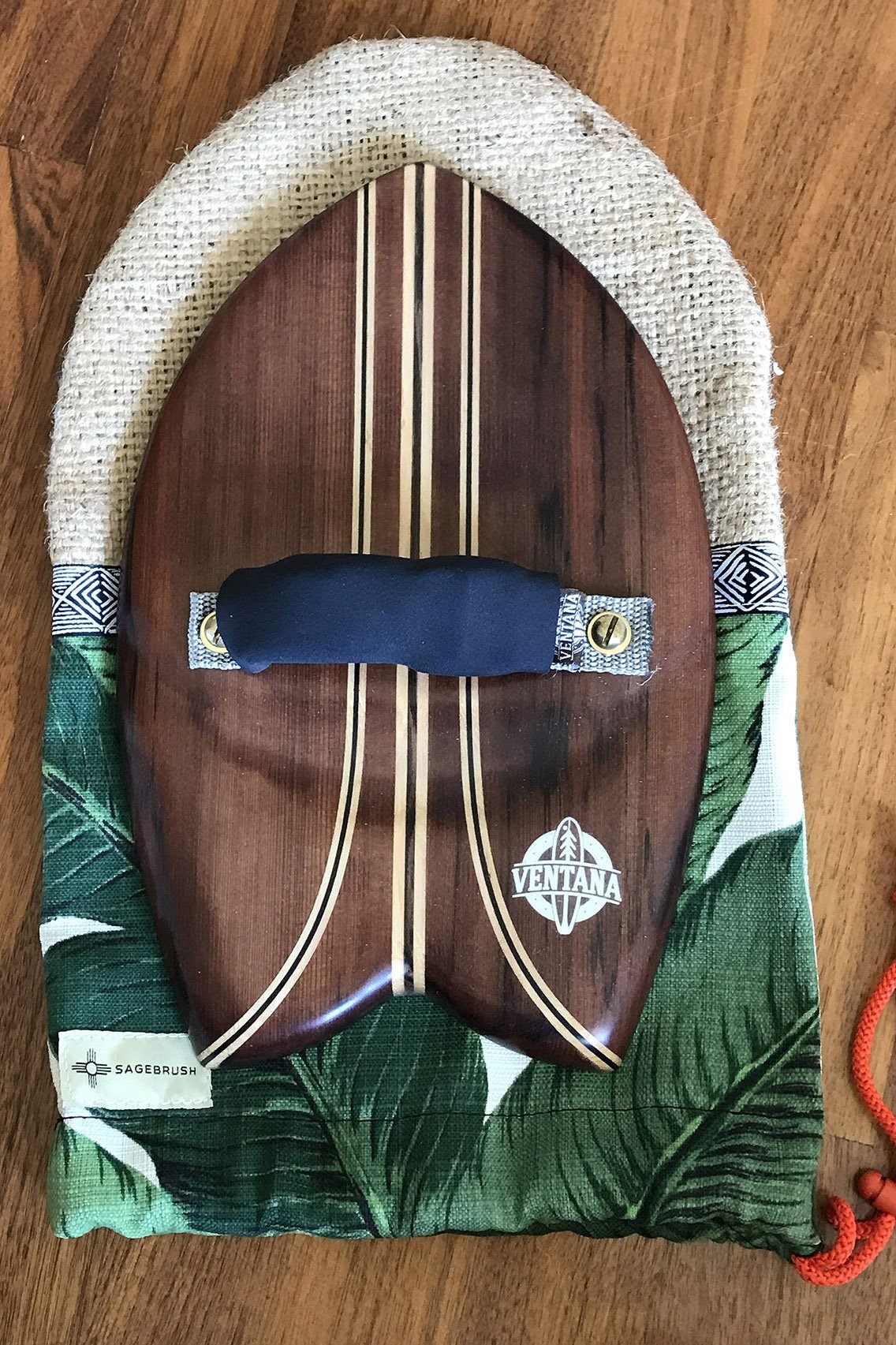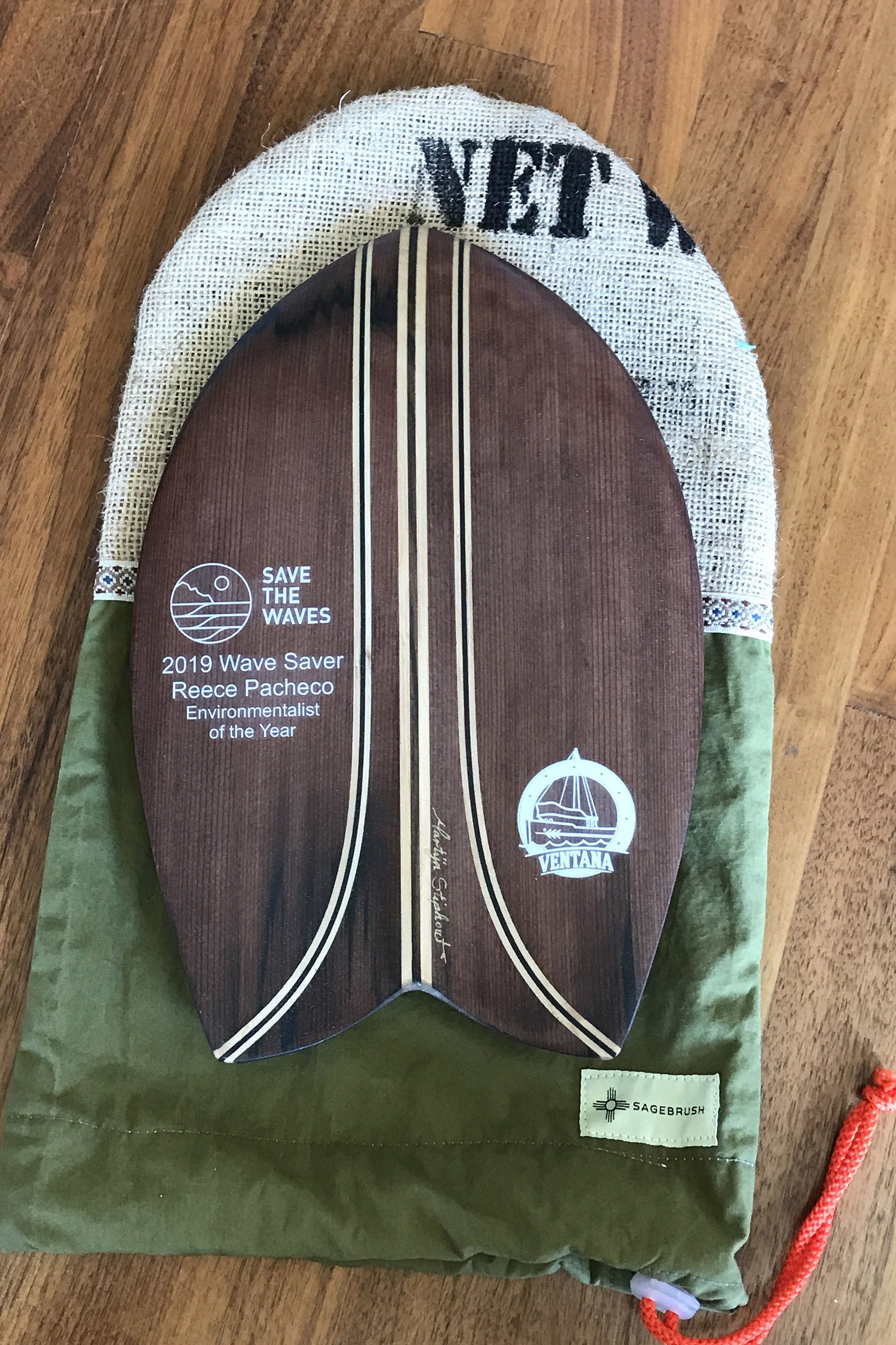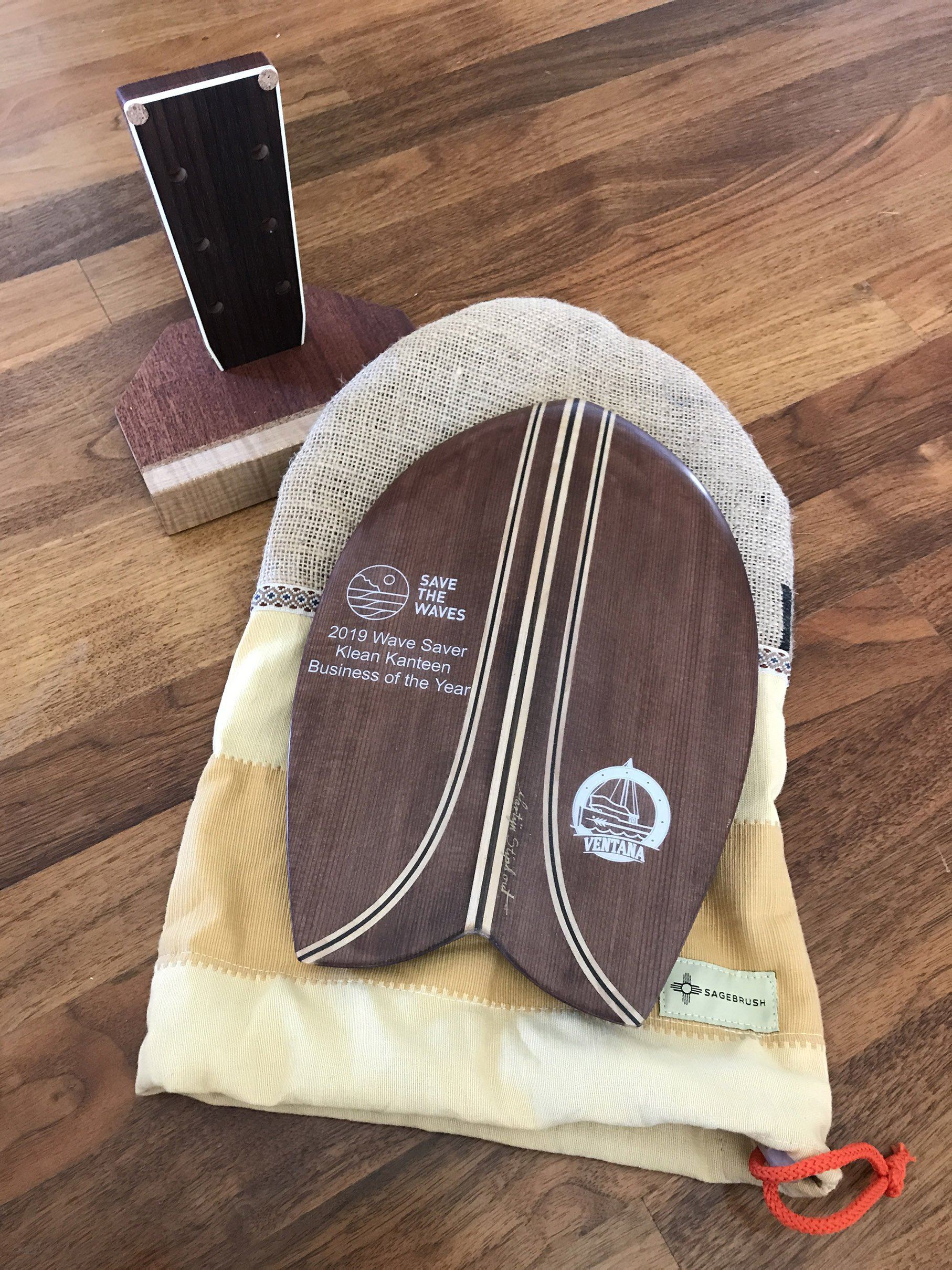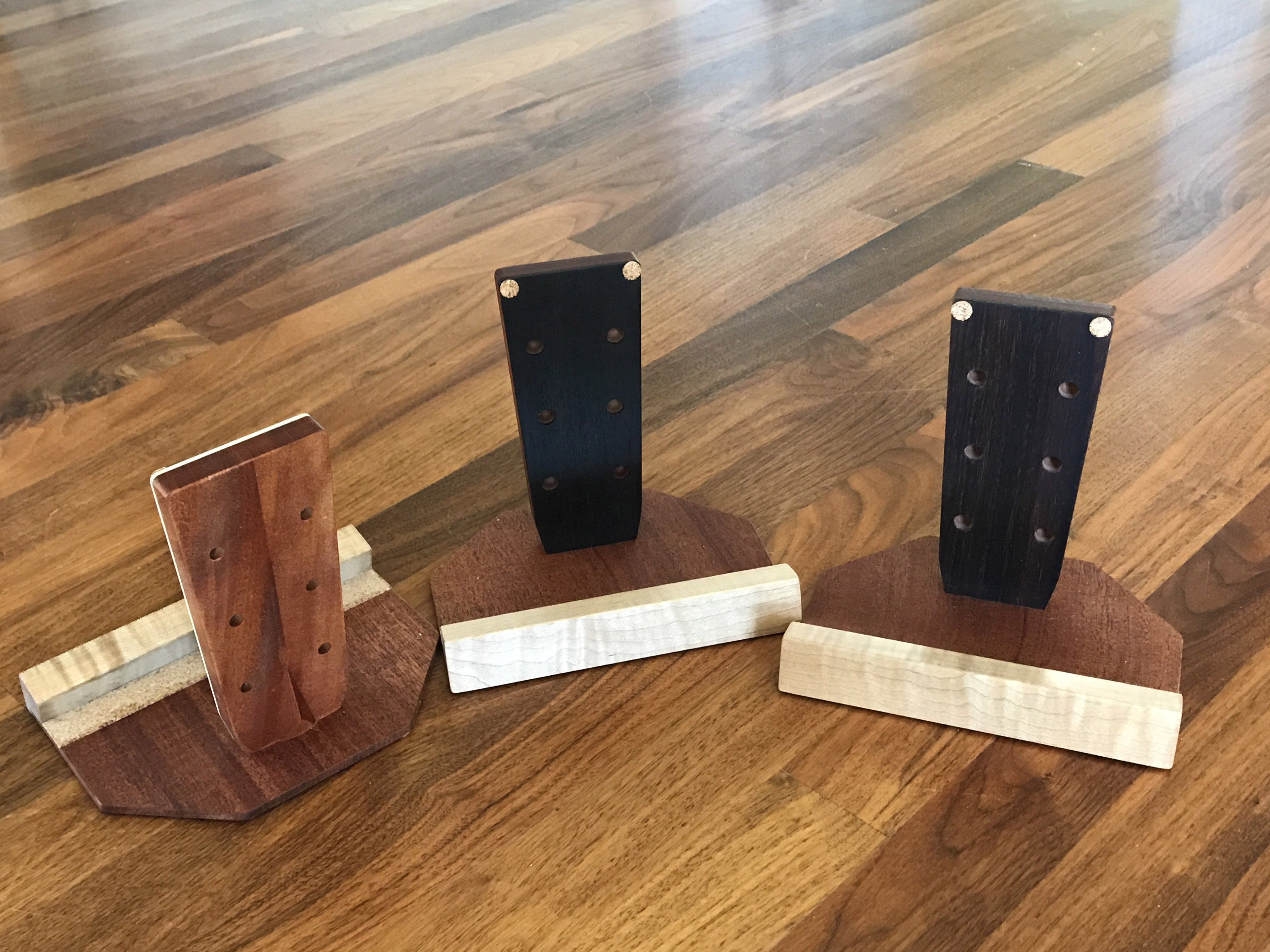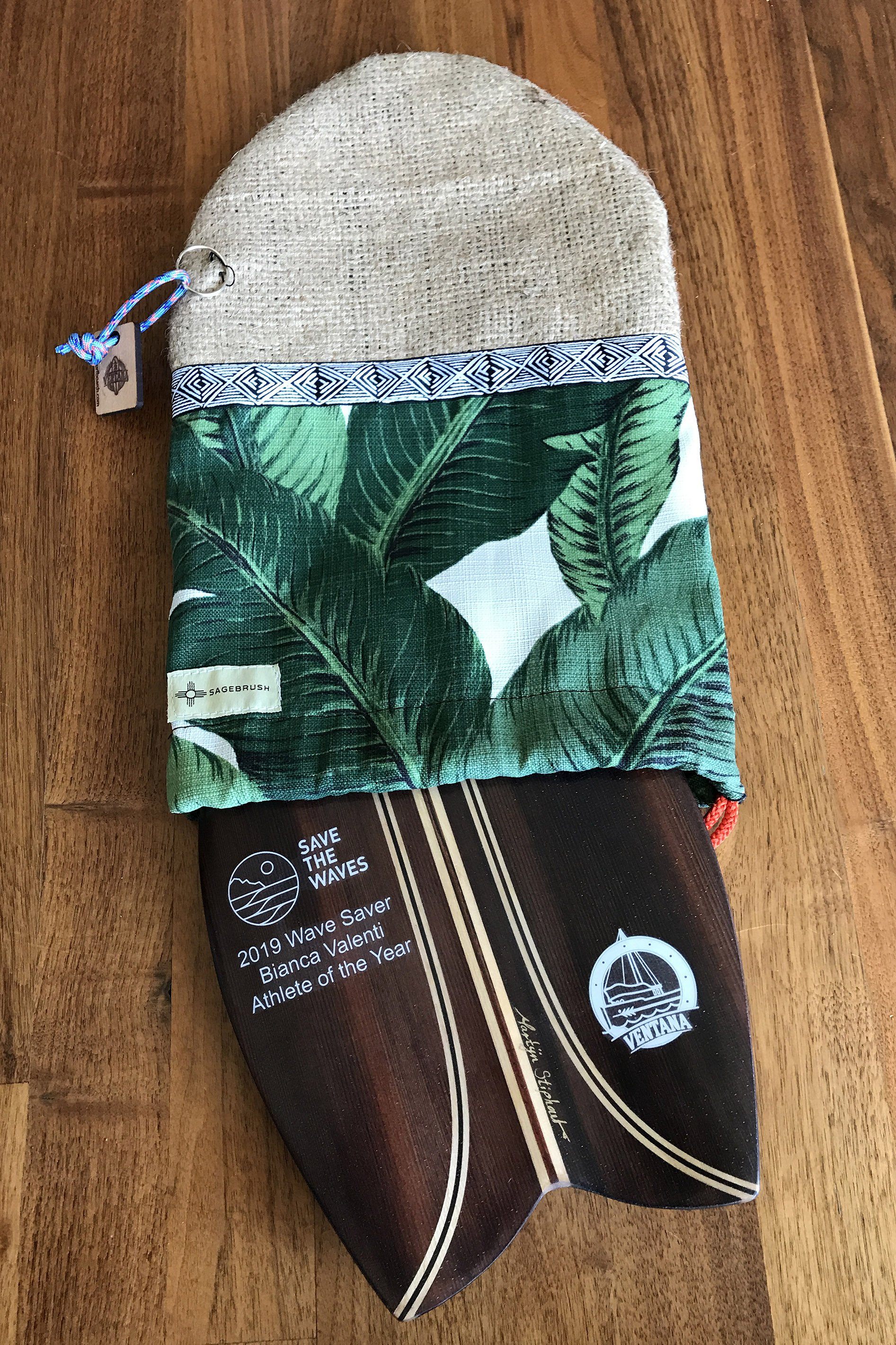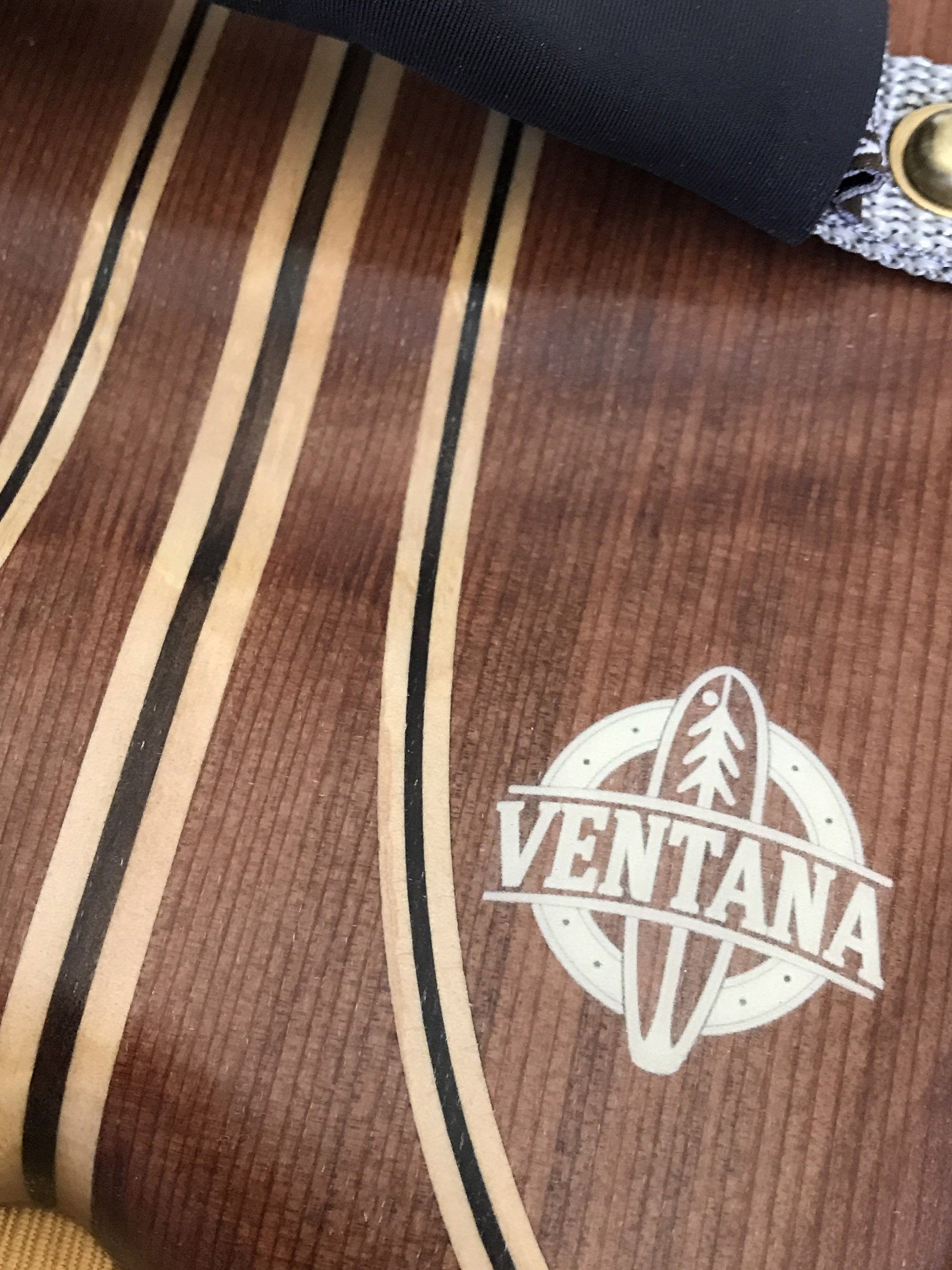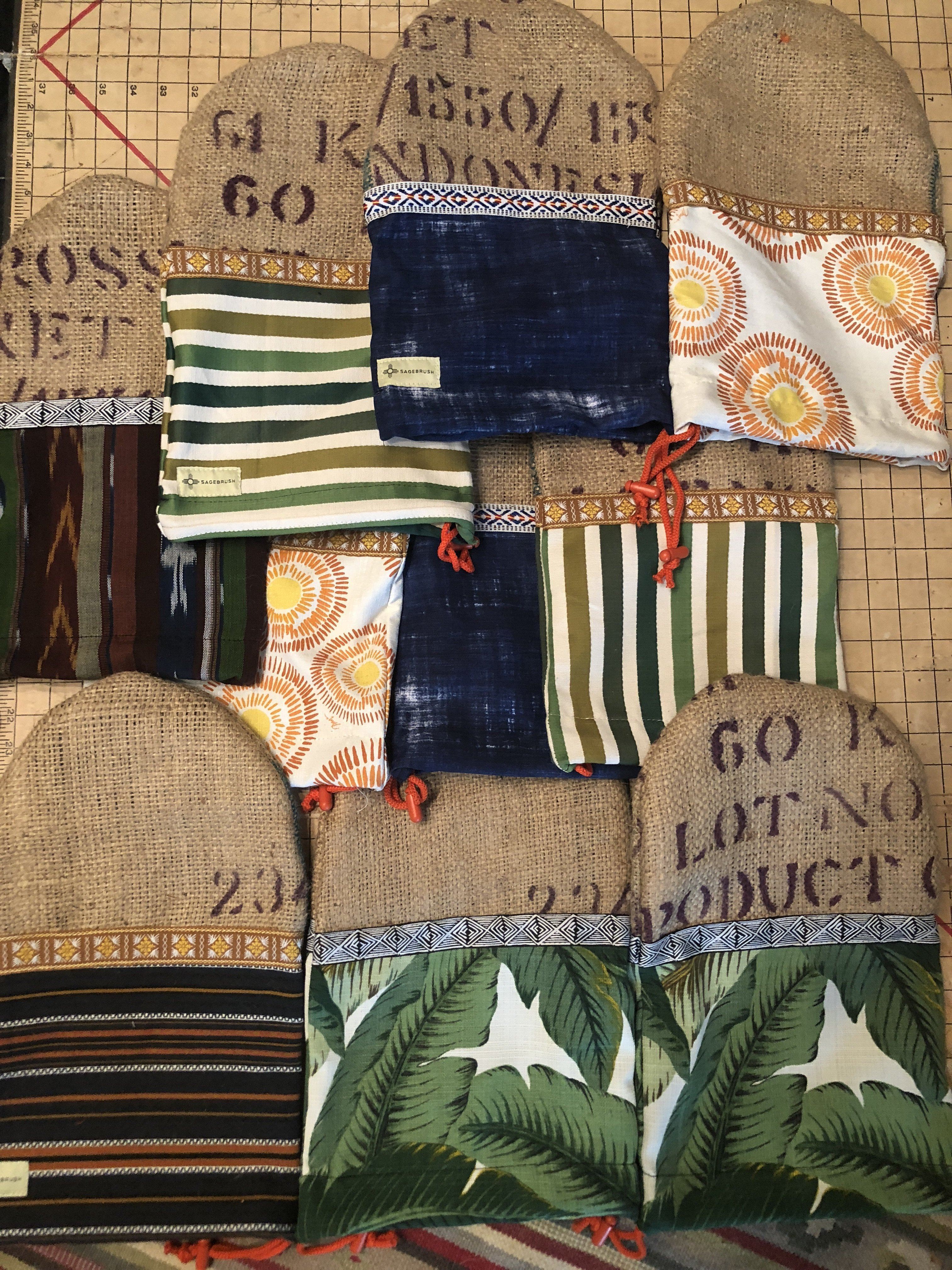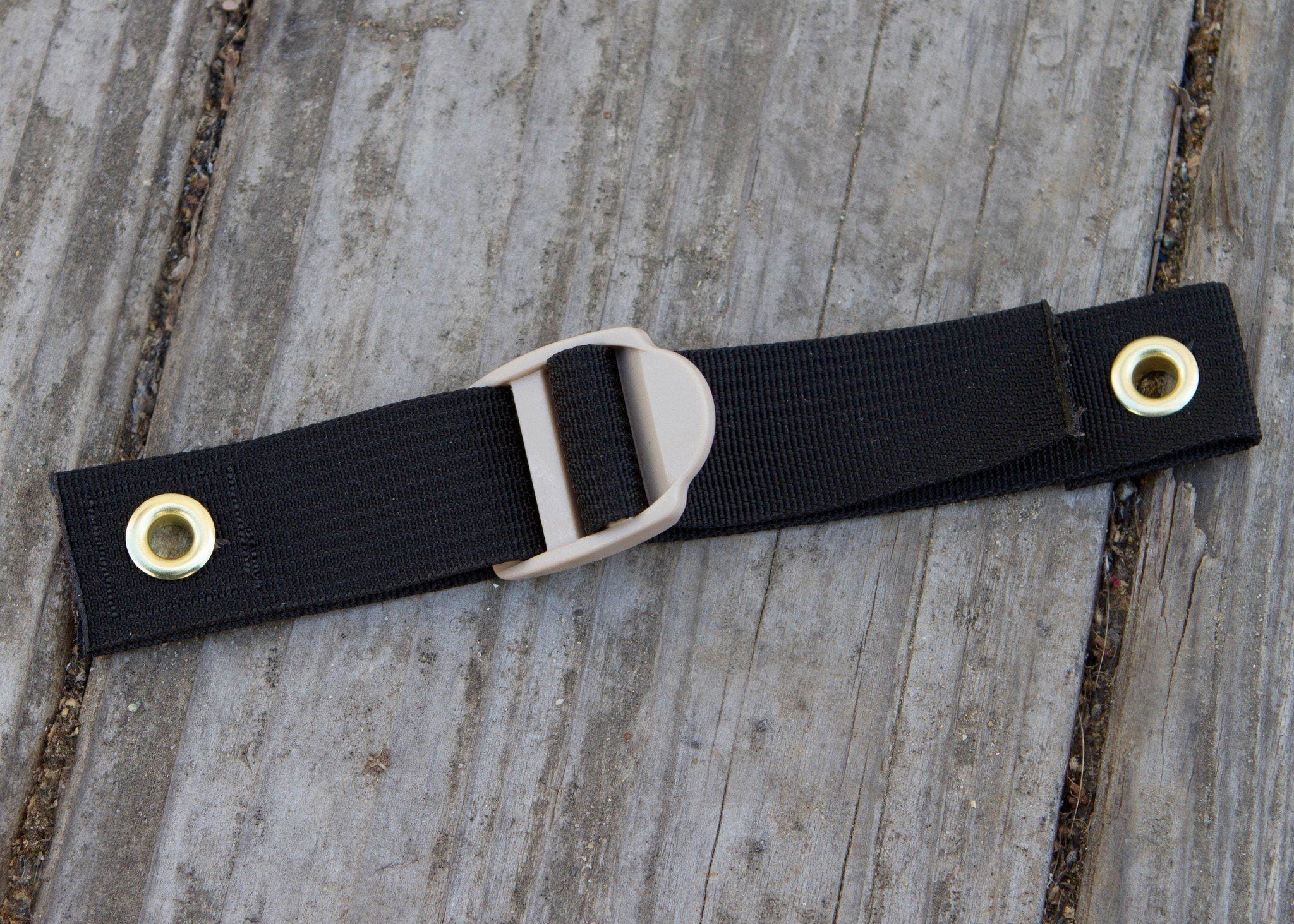 More Cool Info
Free U.S. Shipping & Shipping Details

Every order includes Free USPS First Class or UPS Ground Shipping. Of course, you can select premimum options, too.

We generally ship products between 12 and 48 hours after we receive your order. In some cases, such as with surfboards, custom orders, or custom engraved products, we will contact you within 24 hours to discuss production and shipping timing.

We can ship anywhere in the world that is legally permitted under U.S. law. Any potential customs payments and processing fees are the responsibility of the customer.
Return Policy

Our Refund Policy is simple. We do the right thing. We trust our customers, and if you have any issues with any of our products, we'll work with you to do what's fair.

Contact craftspeople@ventanasurfboards.com to discuss your return or other issue. We approve returns within 48 hours.

Any refunds will be returned via the method and manner in which they were paid. For instance, a credit card payment will be refunded to the same credit card; a wire transfer or electronic check will be refunded to the same account from which it came, etc. A cash payment may be refunded via Venmo, bank transfer, or PayPal.