Santa Cruz Works Titans of Tech 2022 Awards
Regular price

Sale price

$ 0.00
Every year, Santa Cruz Works honors Titans of Tech, persons in our community who have contributed to the growth of technology and entrepreneurship in Santa Cruz County. Ventana created special awards for each of the 2022 Titans this year. Tickets to the March 2 in-person and online event are available here!
The Titans of Tech for 2022 are:
The surfboard fins in these awards are made of Alaska yellow cedar used in the reconstruction of the Western Flyer boat, considered by many to be the most famous fishing boat in the world. John Steinbeck, Ed "Doc" Ricketts and crew chartered this 77-foot sardine boat into the Sea of Cortez in Baja California, Mexico in 1940. The following year, Steinbeck published his book, The Log from the Sea of Cortez about the adventure. The boat is being rebuilt as a state-of-the-art research vessel. It will be docked soon in Monterey, California and will be used for educating children and others on ocean conservation and marine life. Learn more about this amazing boat and Ventana's use of its wood.
The two redwood boards to which each fin is mounted are over 100 years old and were reclaimed from the original planks of the Santa Cruz Beach Boardwalk.
The name plates are made of flame maple offcuts from Santa Cruz Guitar Company production. The dowels connecting the redwood are also from Santa Cruz Guitar Company.
These awards were crafted by Ventana's master artisan, Martijn Stiphout.
All Ventana Fins are ECOBOARD Project Gold Level Certified by SustainableSurf.org!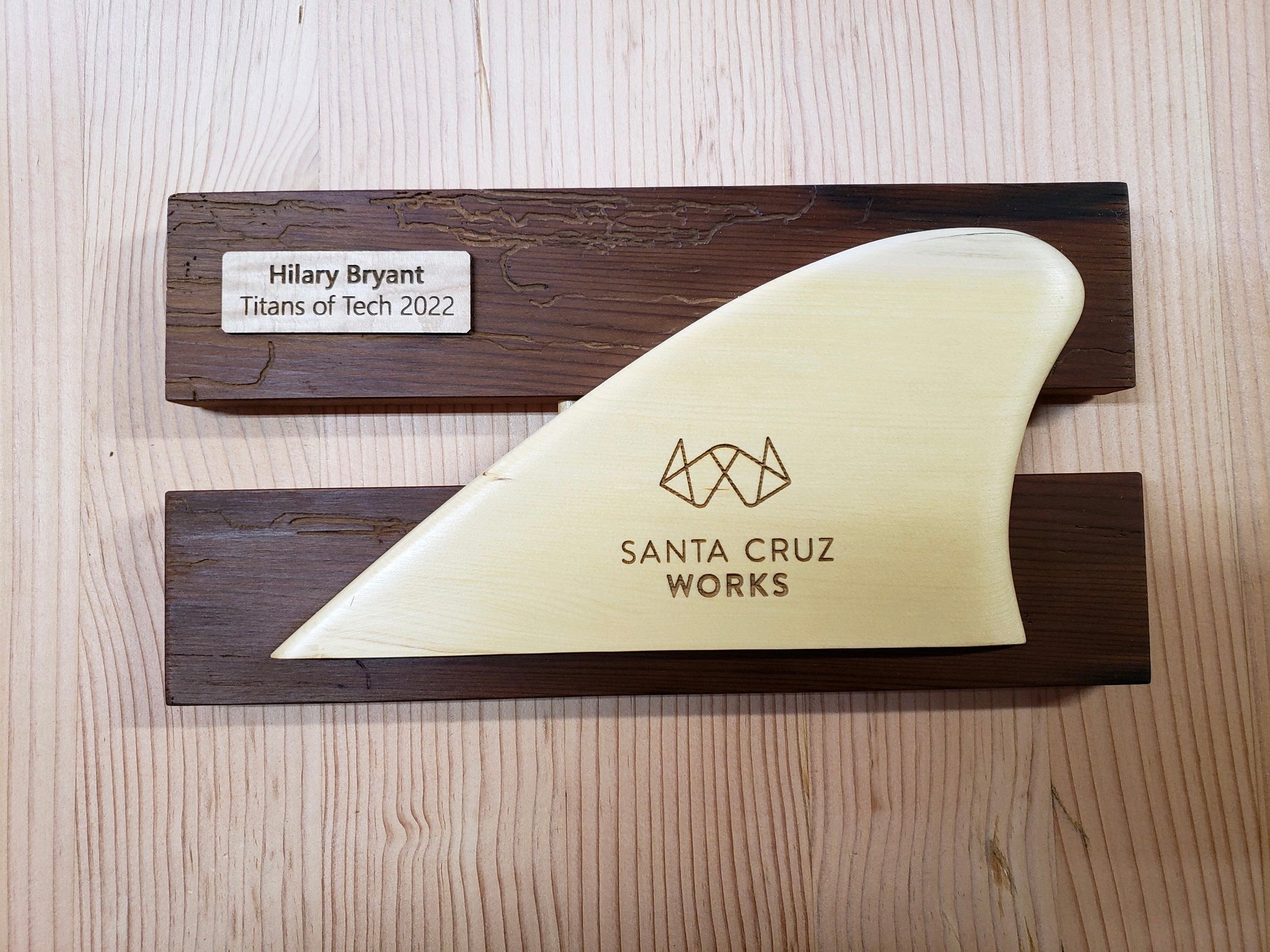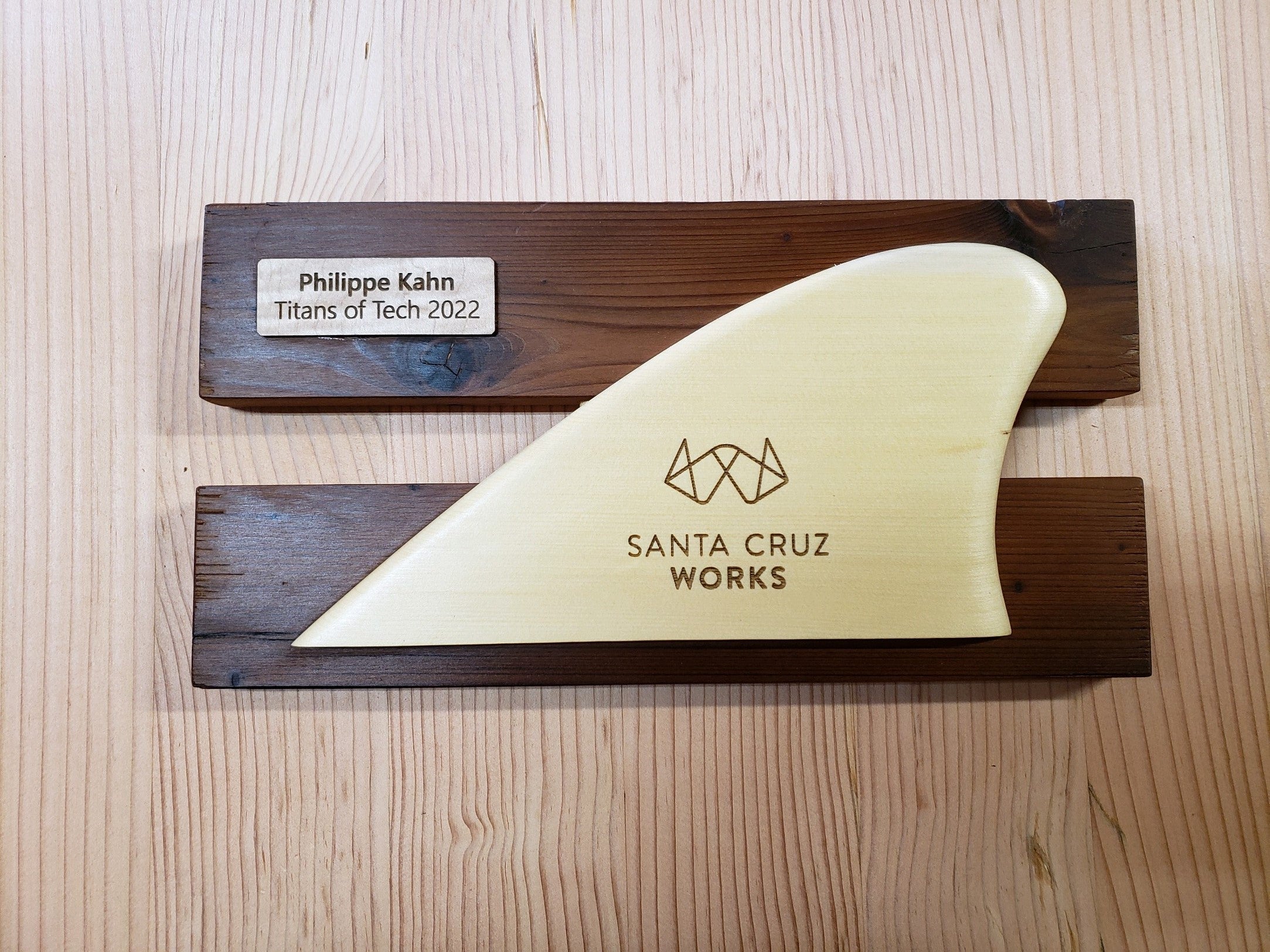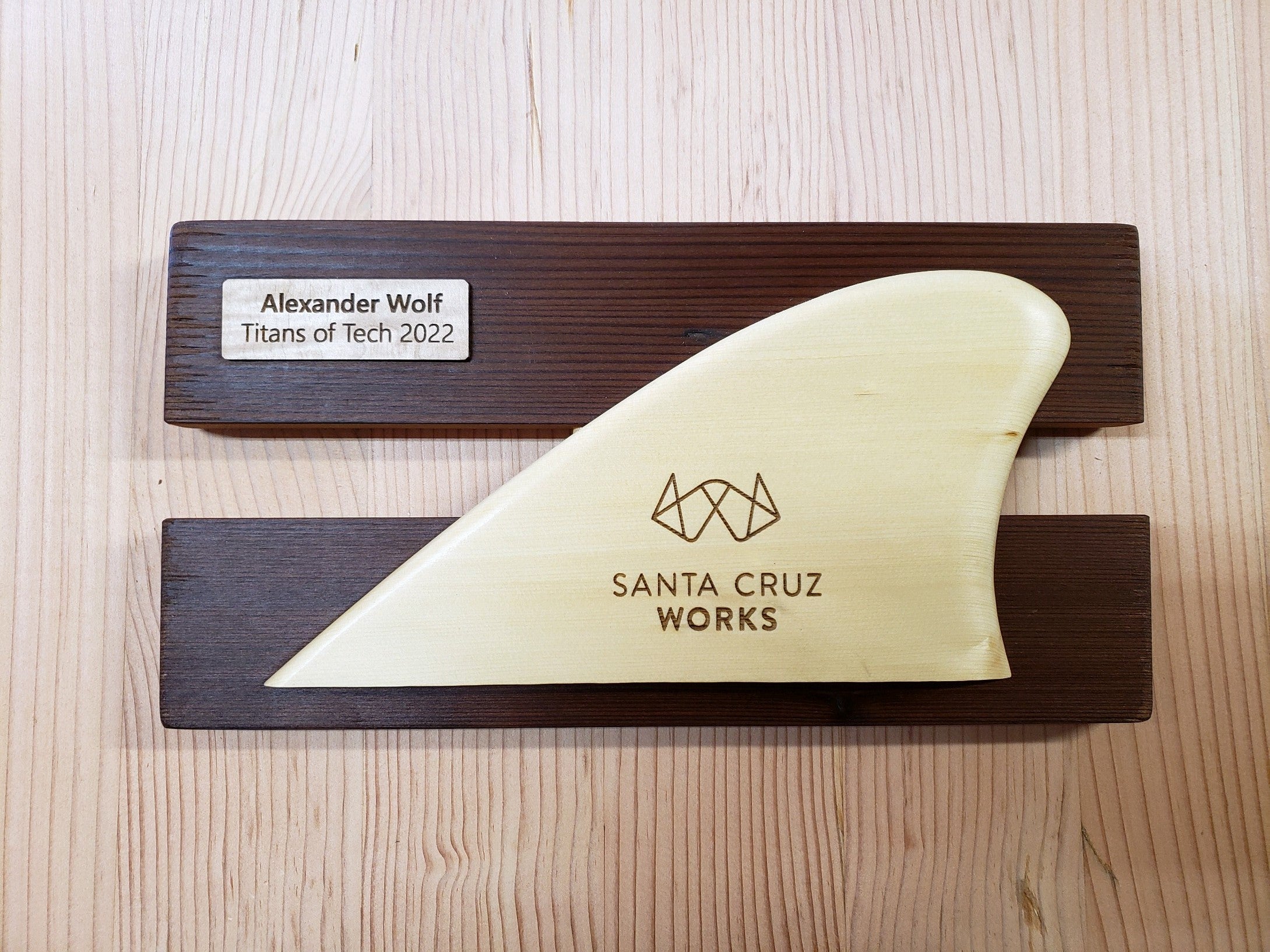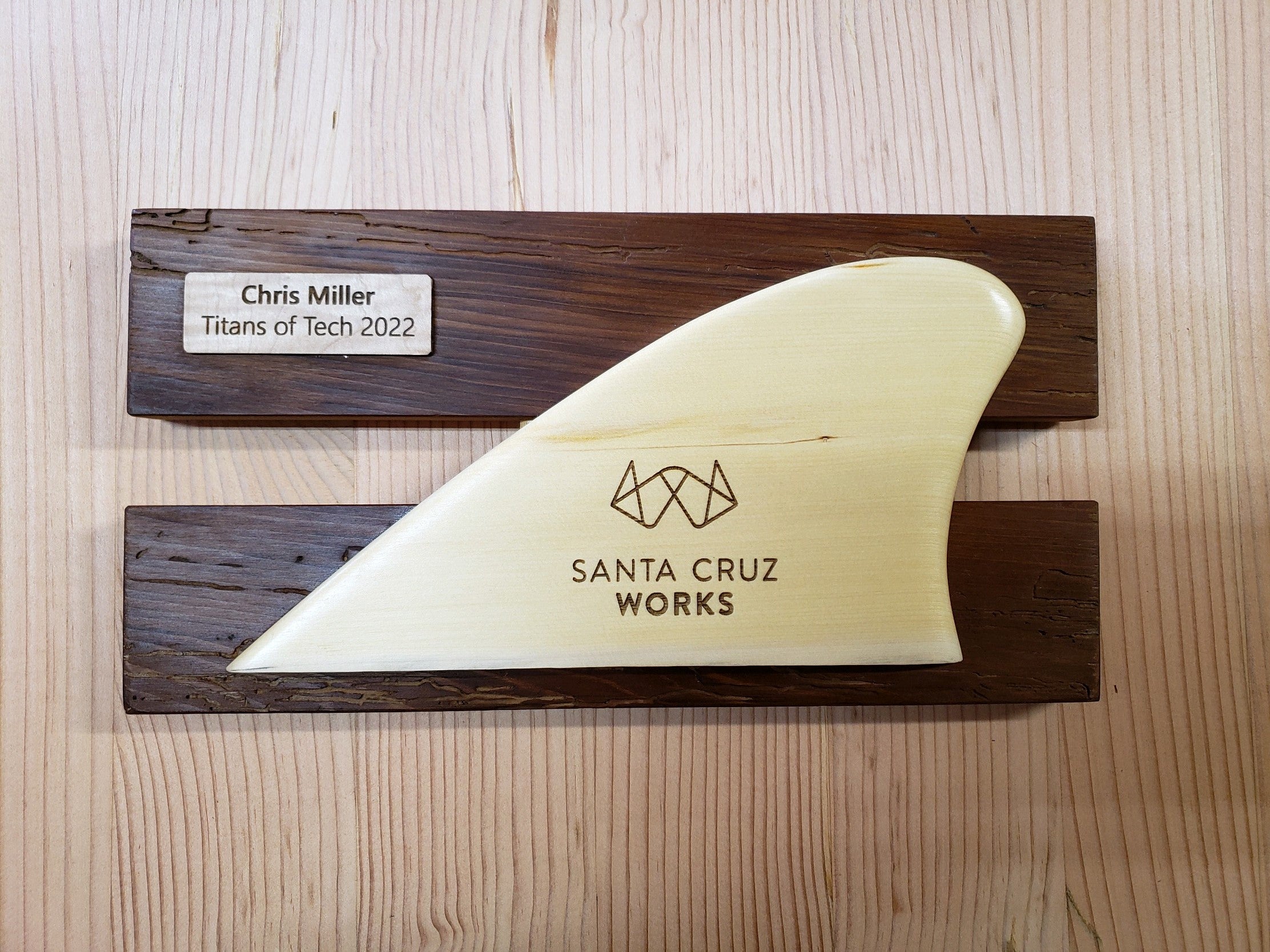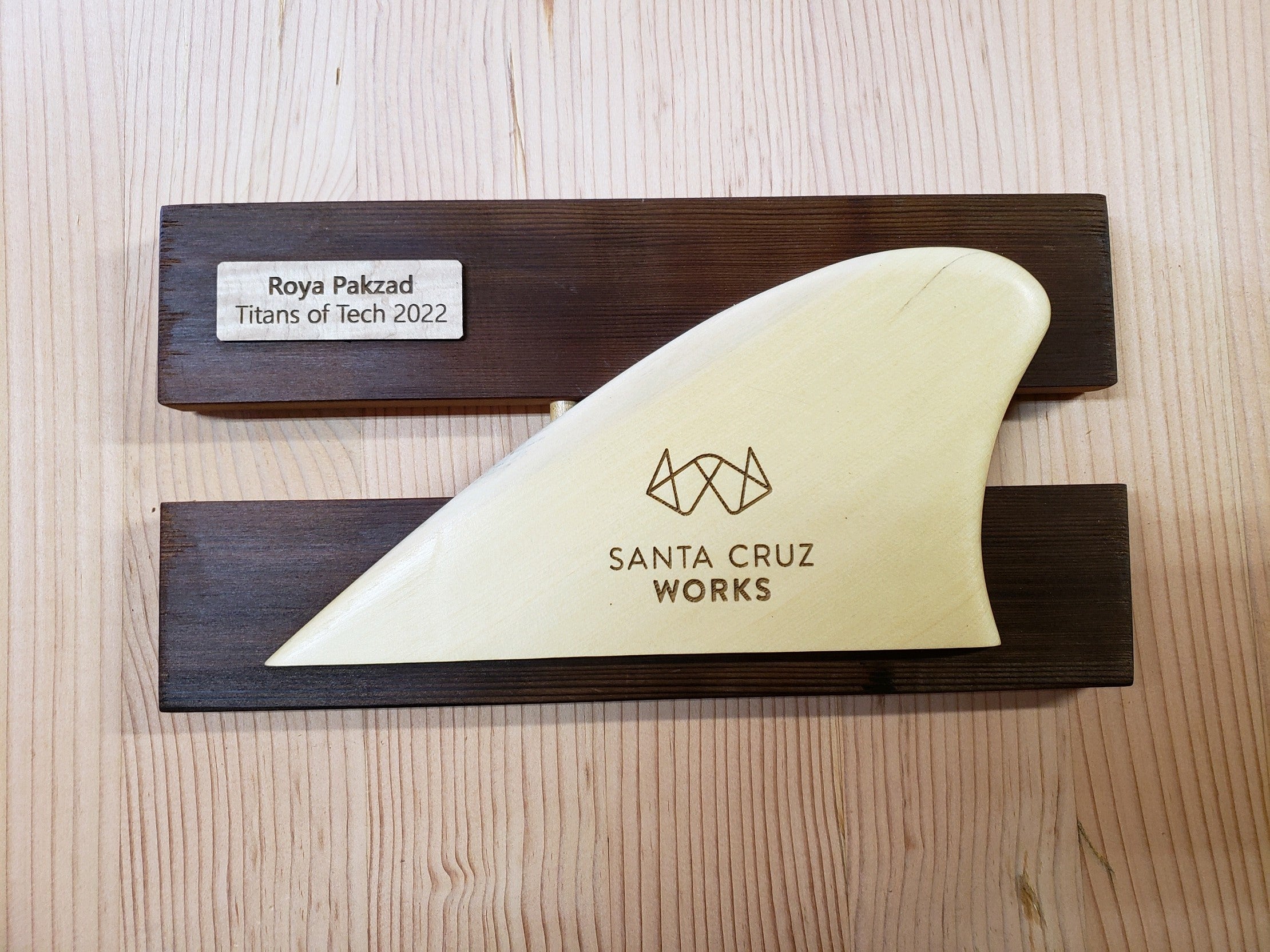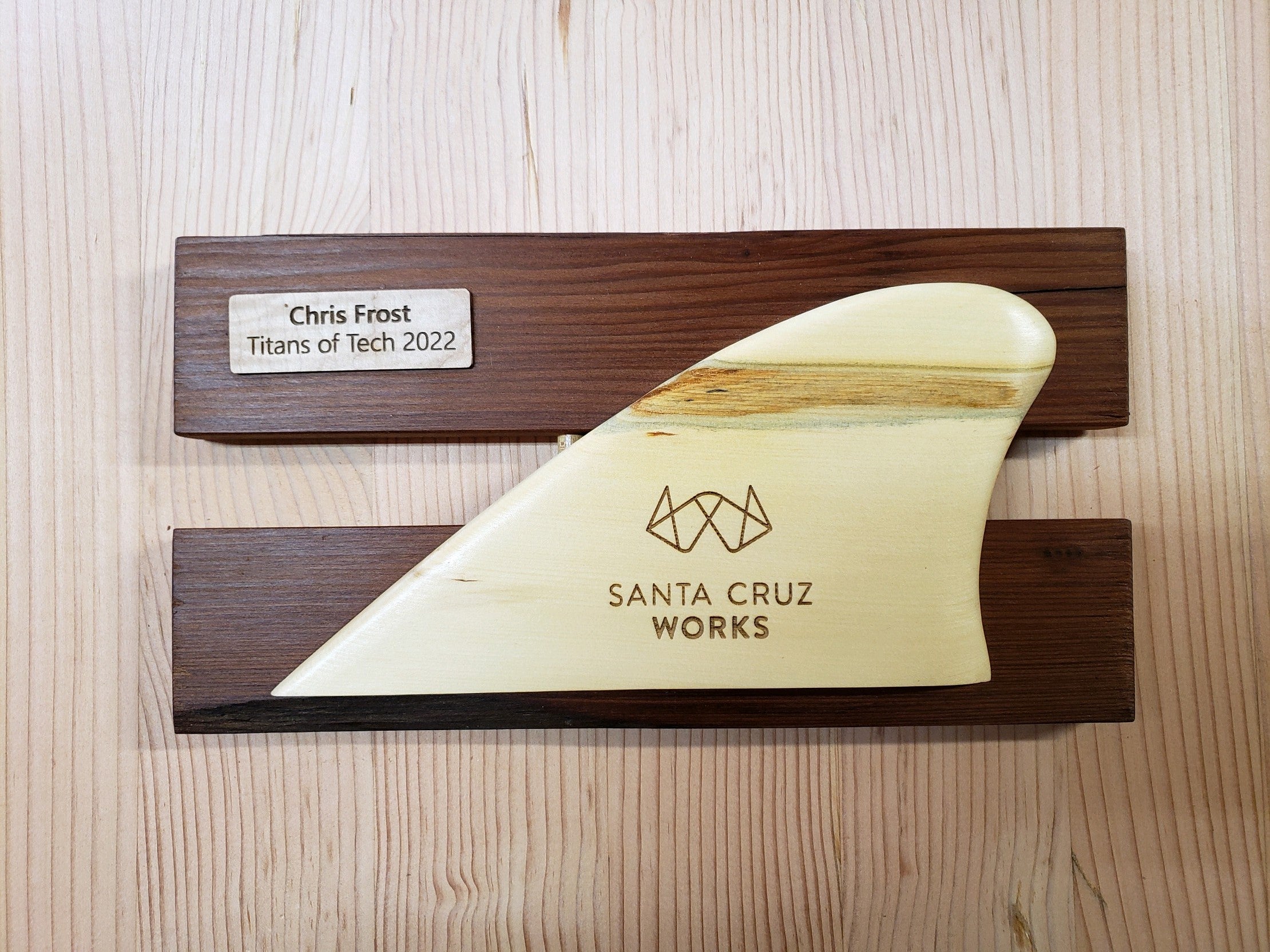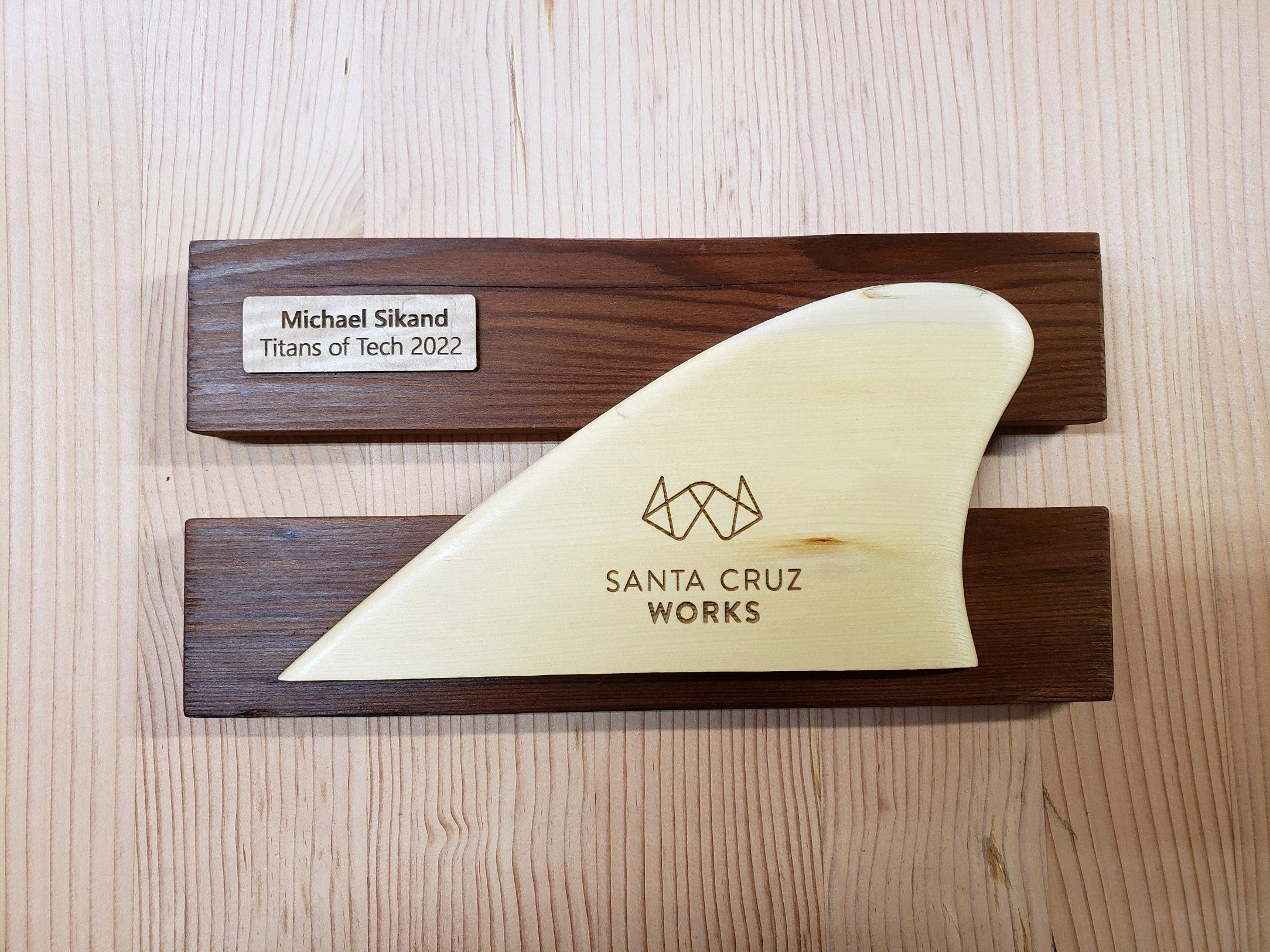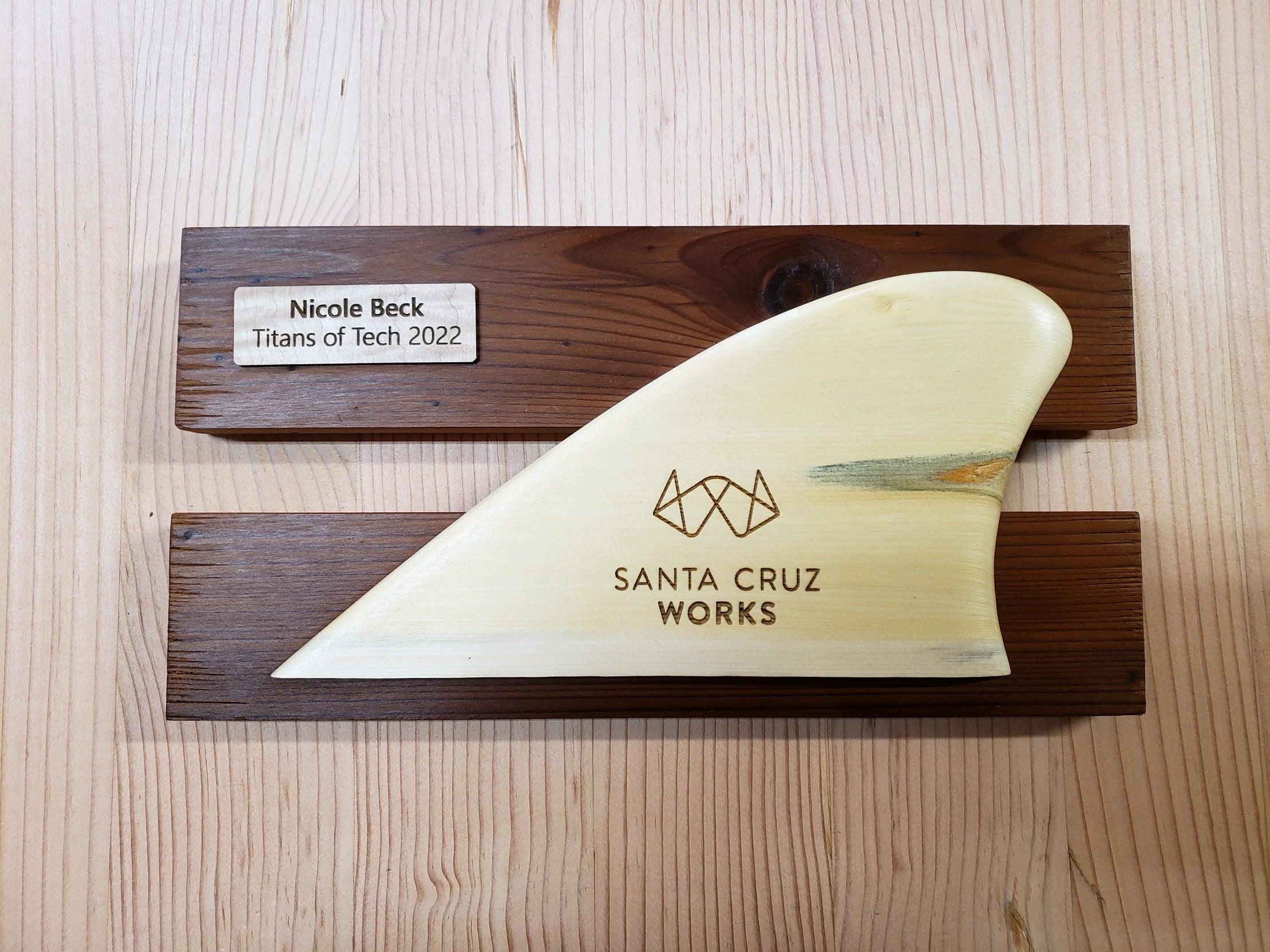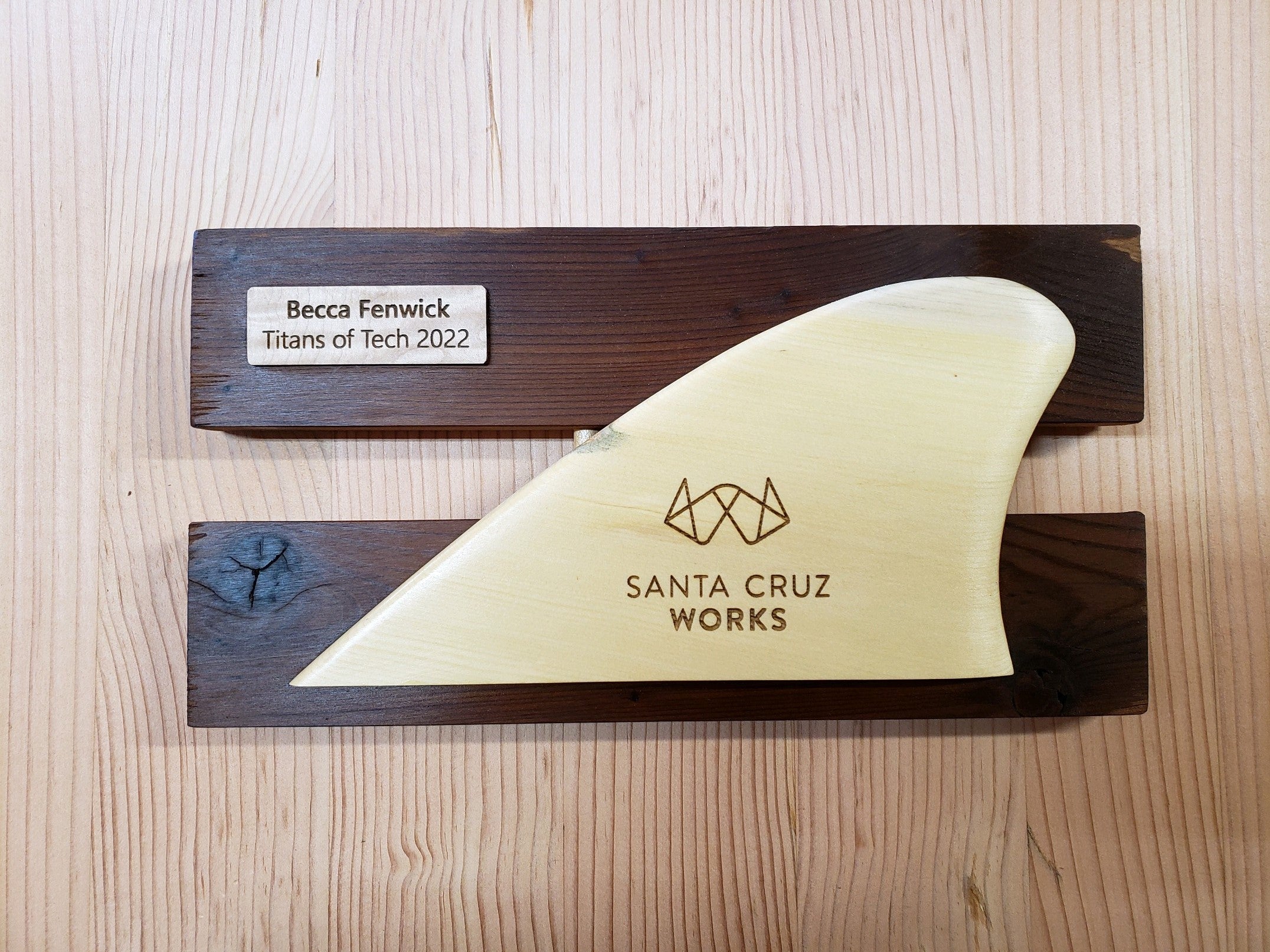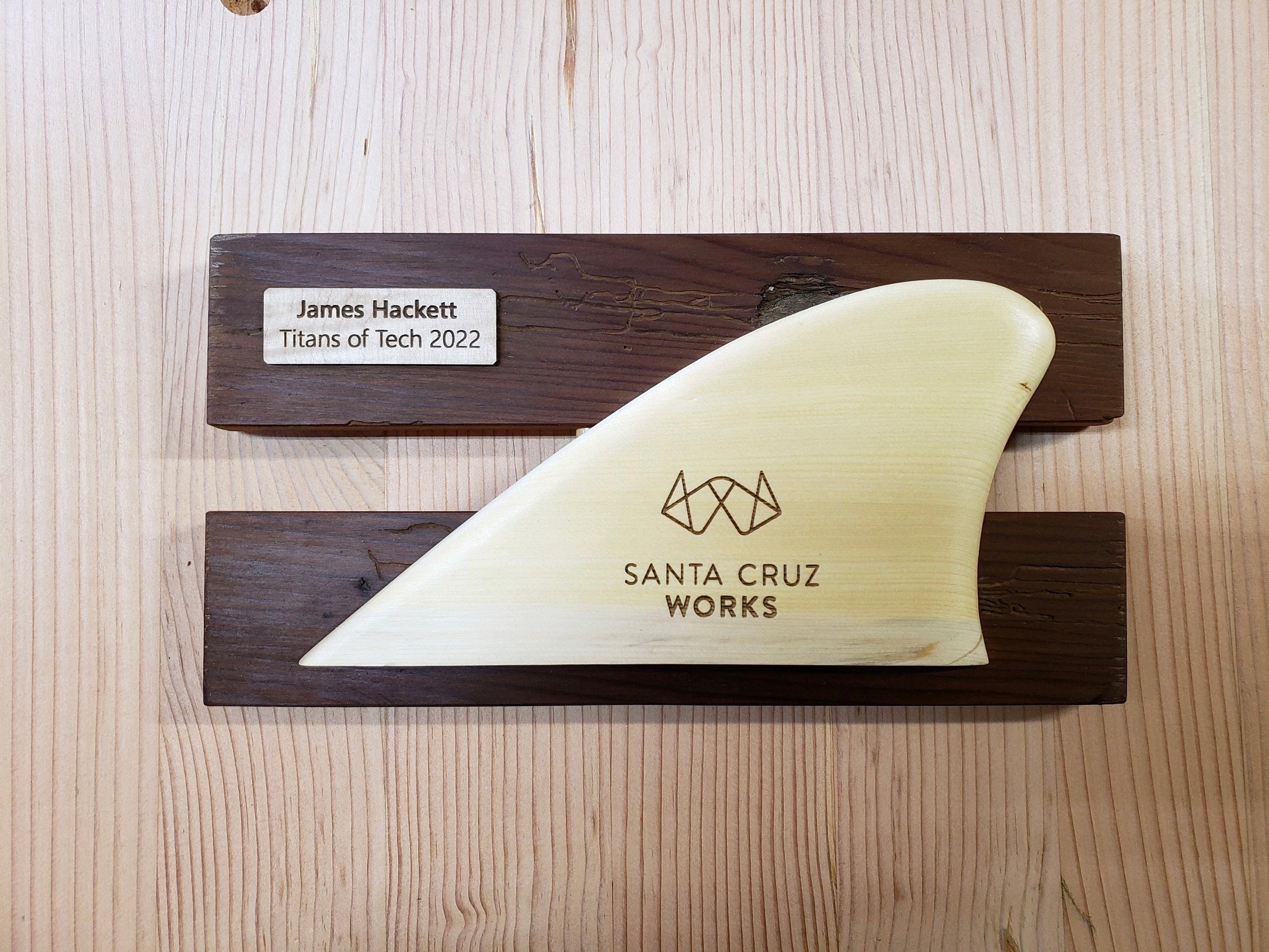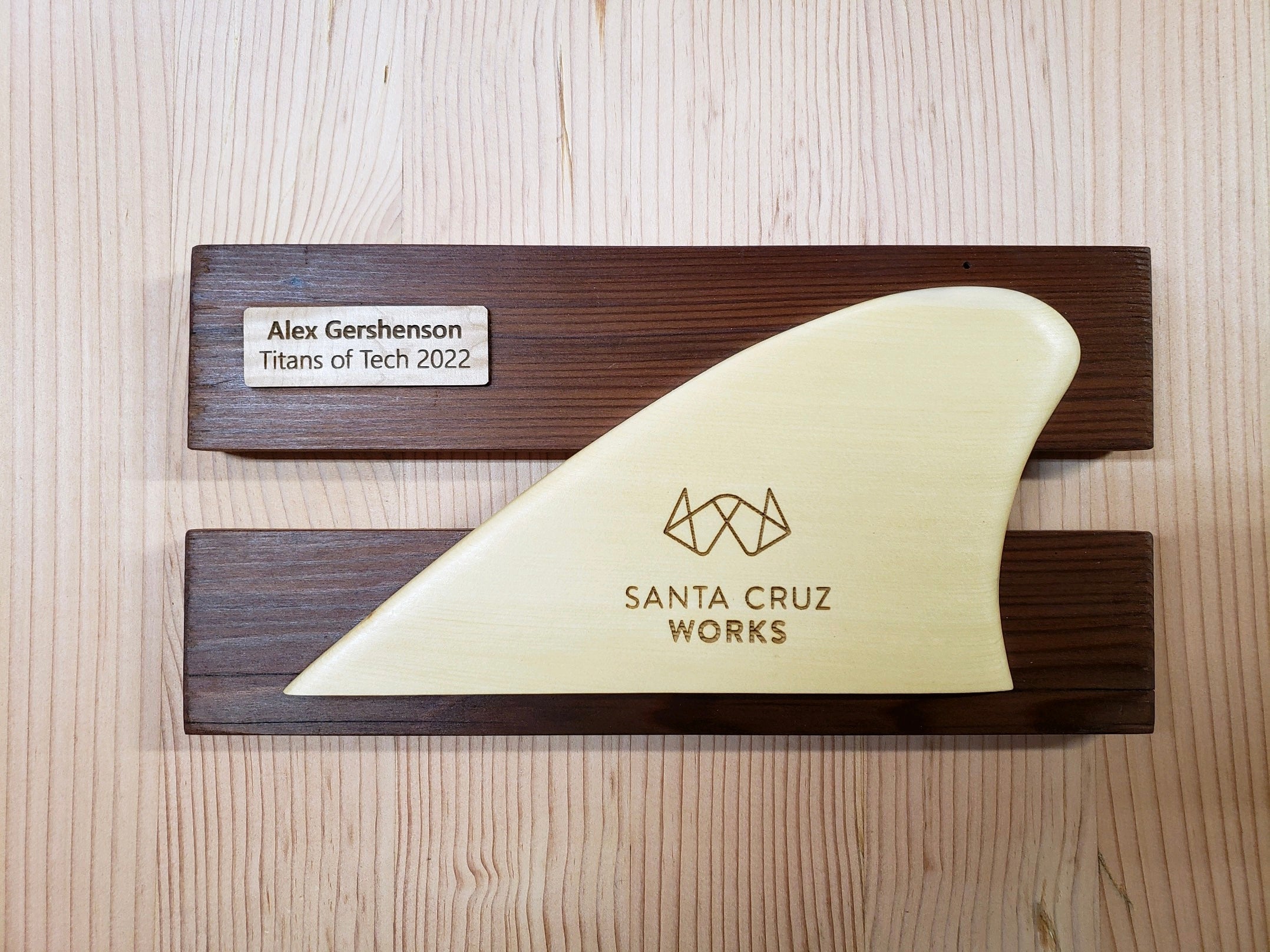 More Cool Info
Free U.S. Shipping & Shipping Details

Every order includes Free USPS First Class or UPS Ground Shipping. Of course, you can select premimum options, too.

We generally ship products between 12 and 48 hours after we receive your order. In some cases, such as with surfboards, custom orders, or custom engraved products, we will contact you within 24 hours to discuss production and shipping timing.

We can ship anywhere in the world that is legally permitted under U.S. law. Any potential customs payments and processing fees are the responsibility of the customer.
Return Policy

Our Refund Policy is simple. We do the right thing. We trust our customers, and if you have any issues with any of our products, we'll work with you to do what's fair.

Contact craftspeople@ventanasurfboards.com to discuss your return or other issue. We approve returns within 48 hours.

Any refunds will be returned via the method and manner in which they were paid. For instance, a credit card payment will be refunded to the same credit card; a wire transfer or electronic check will be refunded to the same account from which it came, etc. A cash payment may be refunded via Venmo, bank transfer, or PayPal.