Hocus Pocus Asymmetrical Hull 8'0"
Regular price

Sale price

$ 0.00
This one's sold, but we can make more! Contact us!
The Hocus Pocus is part of the Ventana
Locus Surfboards
Eco Collection, a collaboration to create high performance, eco-responsible, foam-based surfboards.
This model is asymmetrical and was designed for bigger waves and more control, but it will perform well in smaller waves, as well. The back side edge is six inches shorter than the front side, and the board shown here was a made for a goofy foot. The Hocus Pocus can be shaped for a regular foot and the dimensions and length can be tweaked to meet the exact requirements of the rider. 
The benefit of an asymmetrical surfboard is that it is tuned to the pivot of your ankle. As you make your toe side turn, you have more leverage than on your heel side. And, the shorter heel side edge means your backside turns are more performant.


The toe side has a longer rail line and a small increase in tail rocker. It's also a bit more pinched than the heel side which has a shorter rail line with a bit more curve. The bottom has a rolled vee transitioning to a double concave through the fins. 
Carl Ekstrom, a shaper in San Diego, California who spent many of his surfing days at Windansea, was granted a patent for an asymmetrical surfboard design in 1967. The Hocus Pocus pays homage to Carl's vision and insights.
The ve
rsion of the Hocus Pocus in these pictures features a special resin swirl on the bottom deck that wraps around the edges. The top deck has an inlay of Doug fir from the hull of
John Steinbeck's Western Flyer
boat, 
considered by many to be the most famous fishing boat in the world. John Steinbeck, Ed "Doc" Ricketts and crew sailed this 77-foot sardine boat into the Sea of Cortez in Baja California, Mexico in 1940. The following year, Steinbeck published his book, 
The Log from the Sea of Cortez
, about the adventure. 
Learn more about this amazing boat and Ventana's use of its wood.
 The board's Ventana stringer includes Indian rosewood, spruce, ebony from the
Santa Cruz Guitar Company's
offcuts. The sides of the stringer are old growth redwood salvaged from a Bocce ball trellis in Scotts Valley, CA.
The glassed-on fins are made from resin brush handles used in the production of this and other Locus surfboards. The blue tinted bio-resin in between the handles is beautifully translucent. The keel fins are off set with the heel side mounted further up. 
This model uses a Marko Foam 25% Recycled EPS blank that is also 100% recyclable.
Like all Ventana and Locus boards, this one is glassed with
Entropy Bio Resin, a very strong and lightweight epoxy made with a high tree sap content. The top deck uses a sheet of 6 ounce fiberglass plus a sheet of 4 ounce; the bottom uses a single 6 ounce sheet.
The board was made in Santa Cruz, California and is a collaboration between innovative shaper Tyler Hopkins of Locus Surfboards and master craftsman Martijn Stiphout of Ventana.
Pictured Dimensions: 7'11.5"' x 21' x 2.875'
Contact us for information on custom shapes, colors, fin configurations and styles.
Each board comes with a Ventana Save-a-Surf Wax Box.
All Ventana Locus Surfboards are ECOBOARD Project Level One Verified by SustainableSurf.org!
-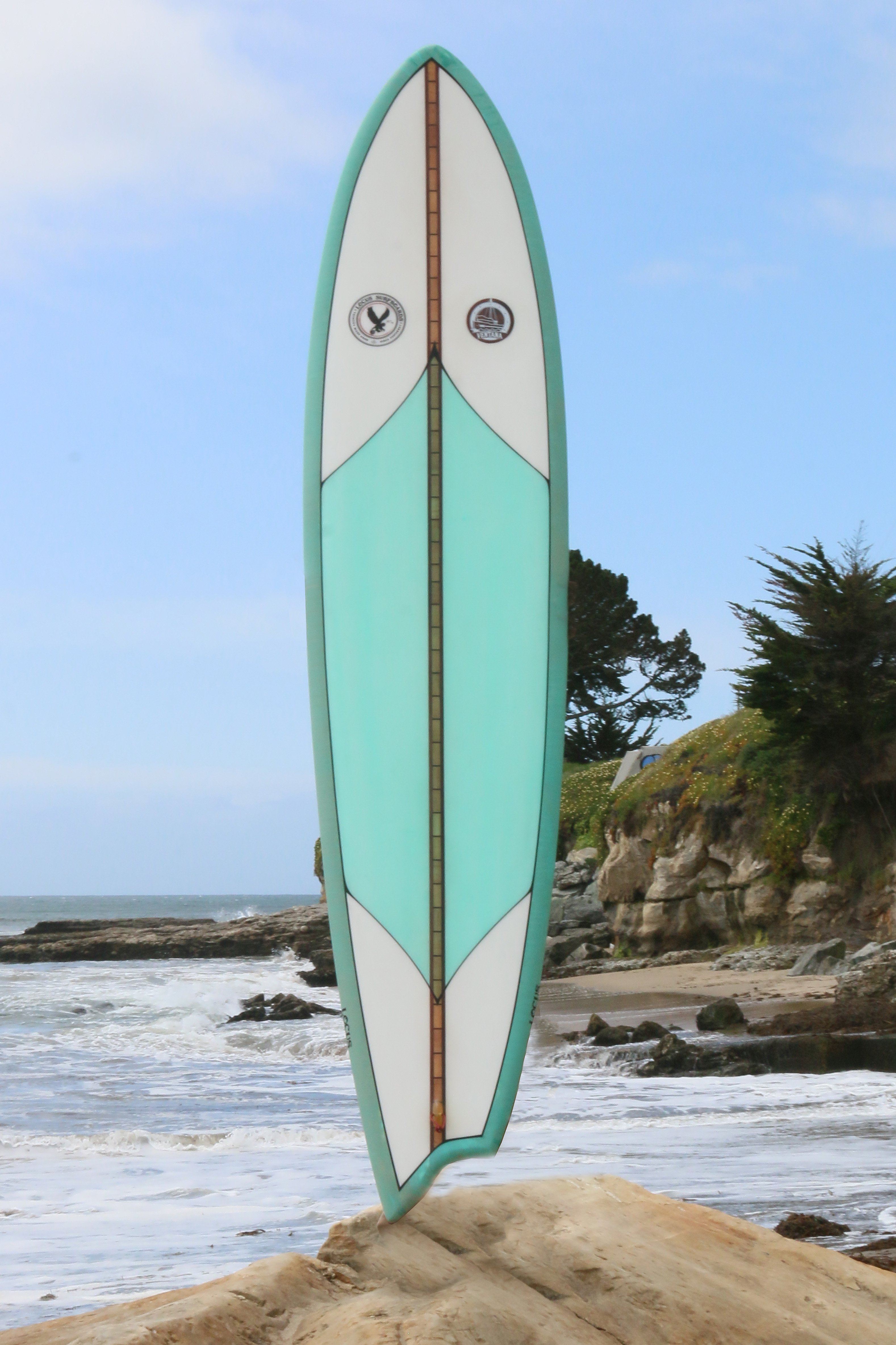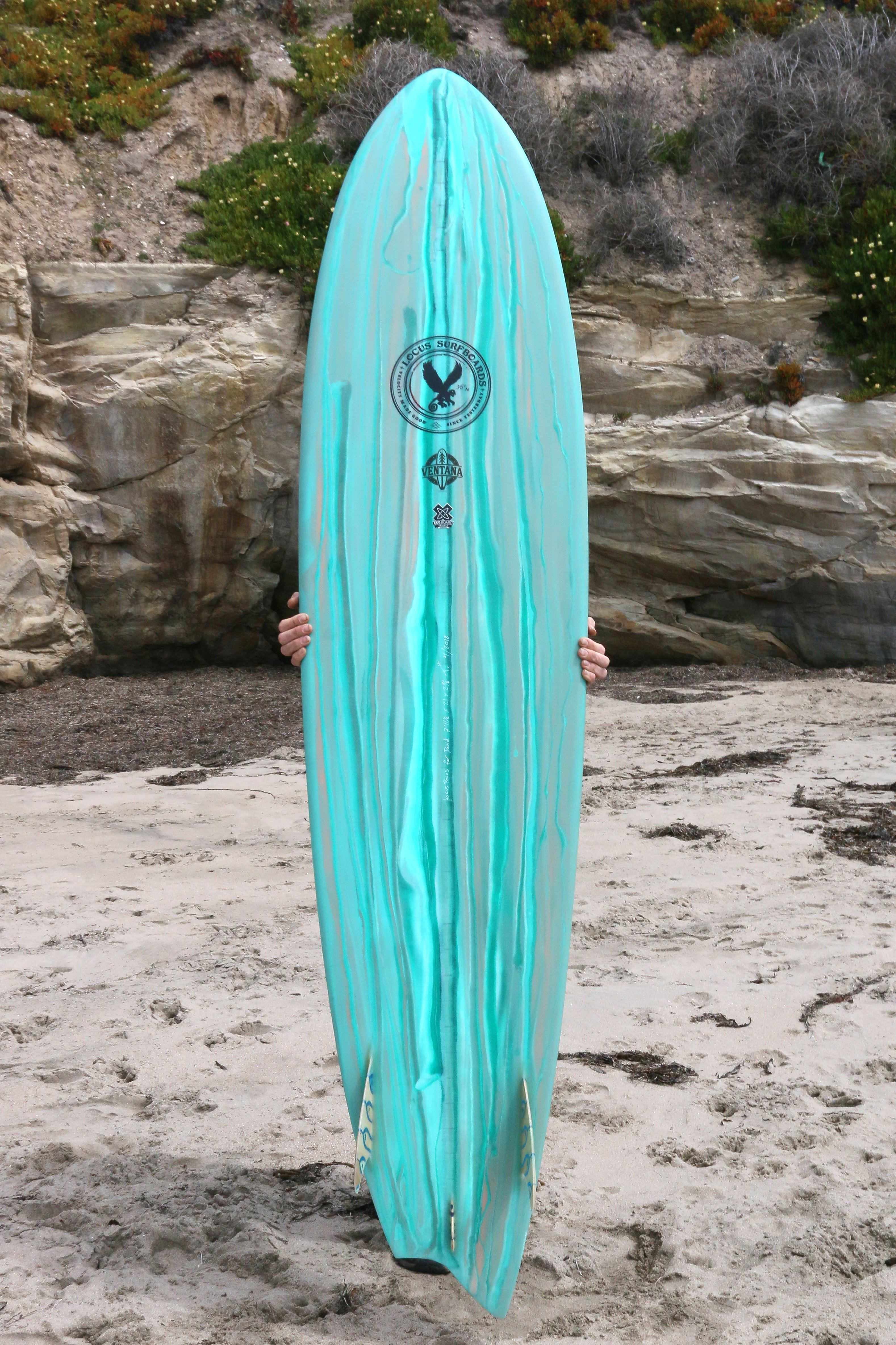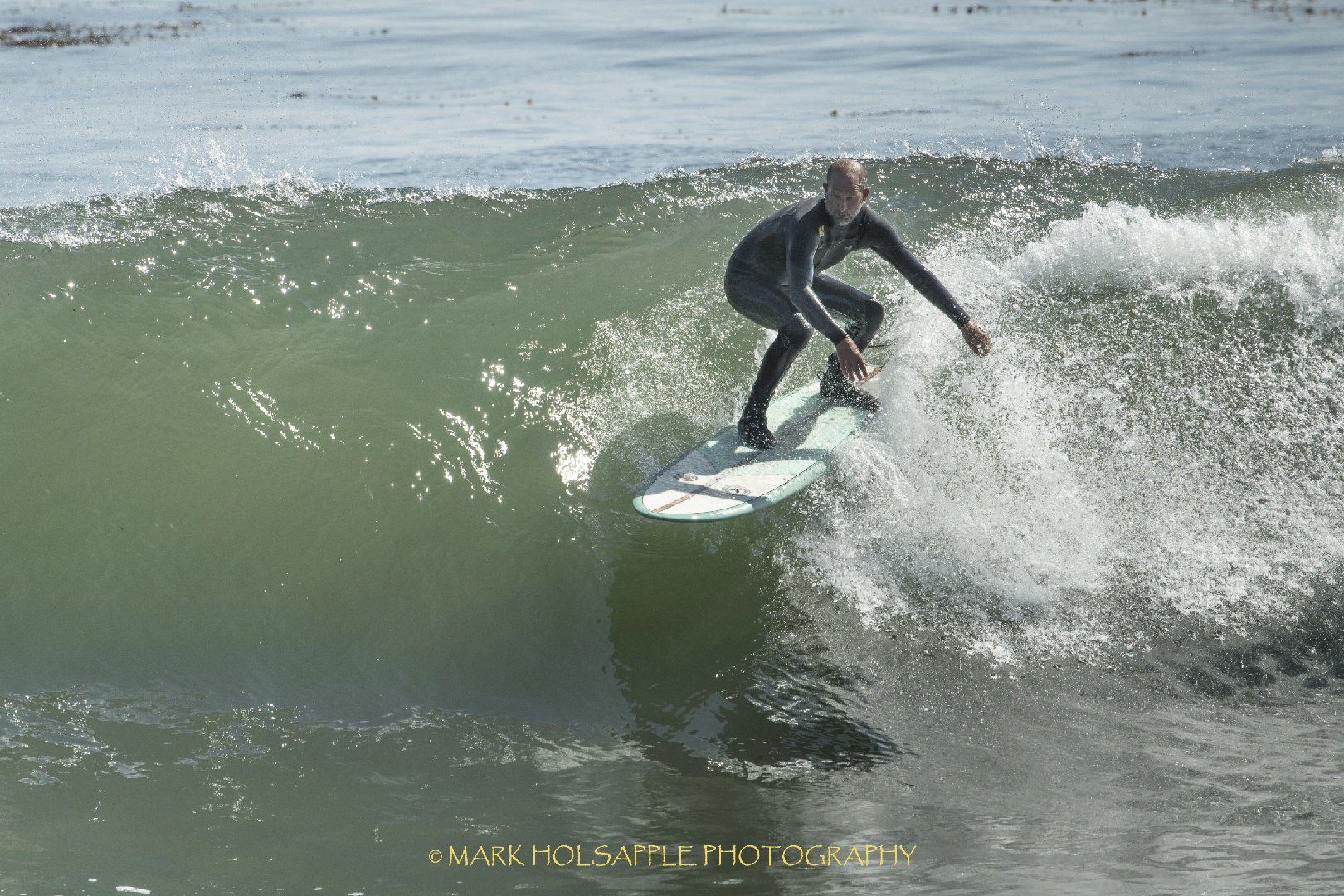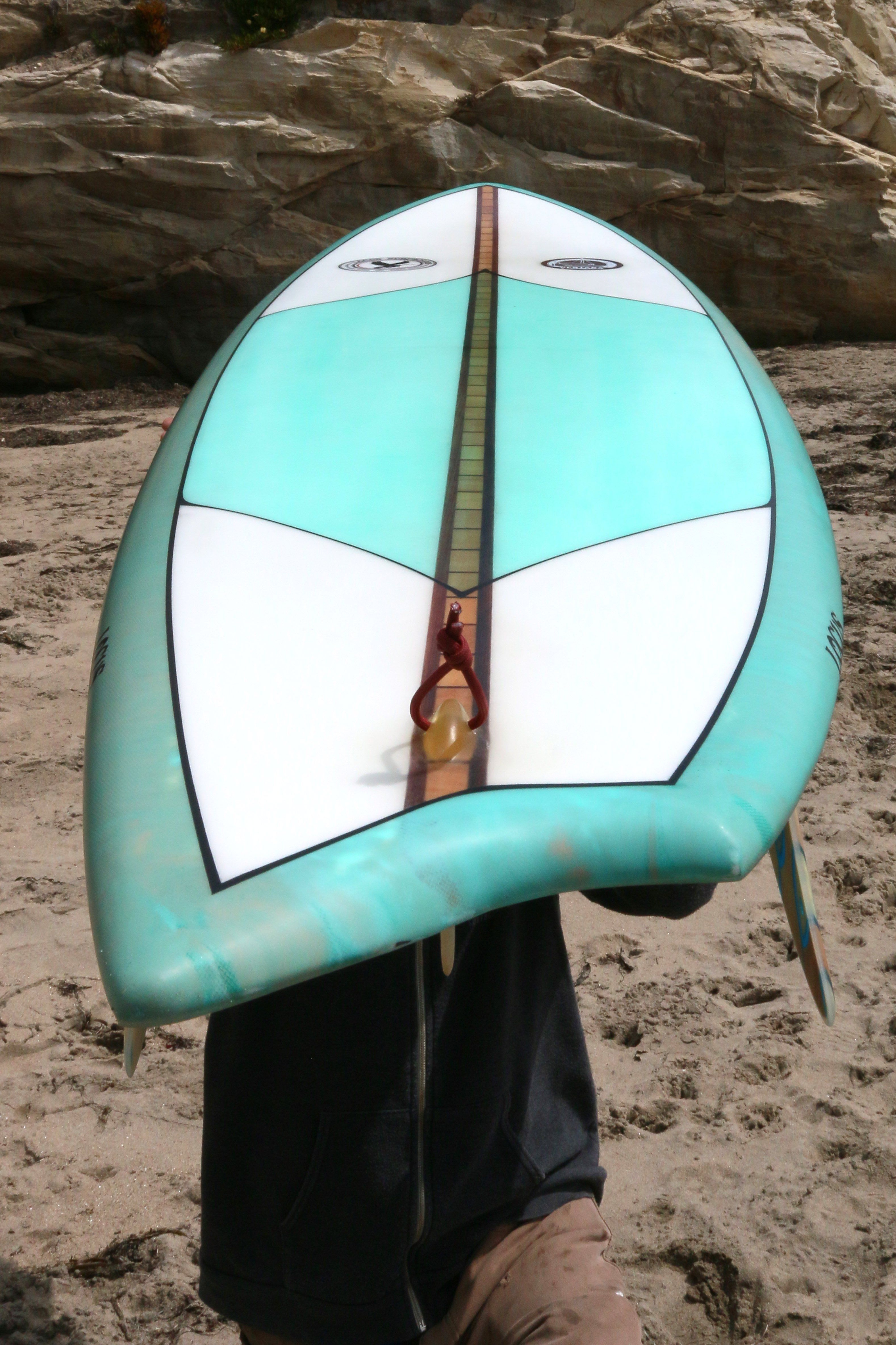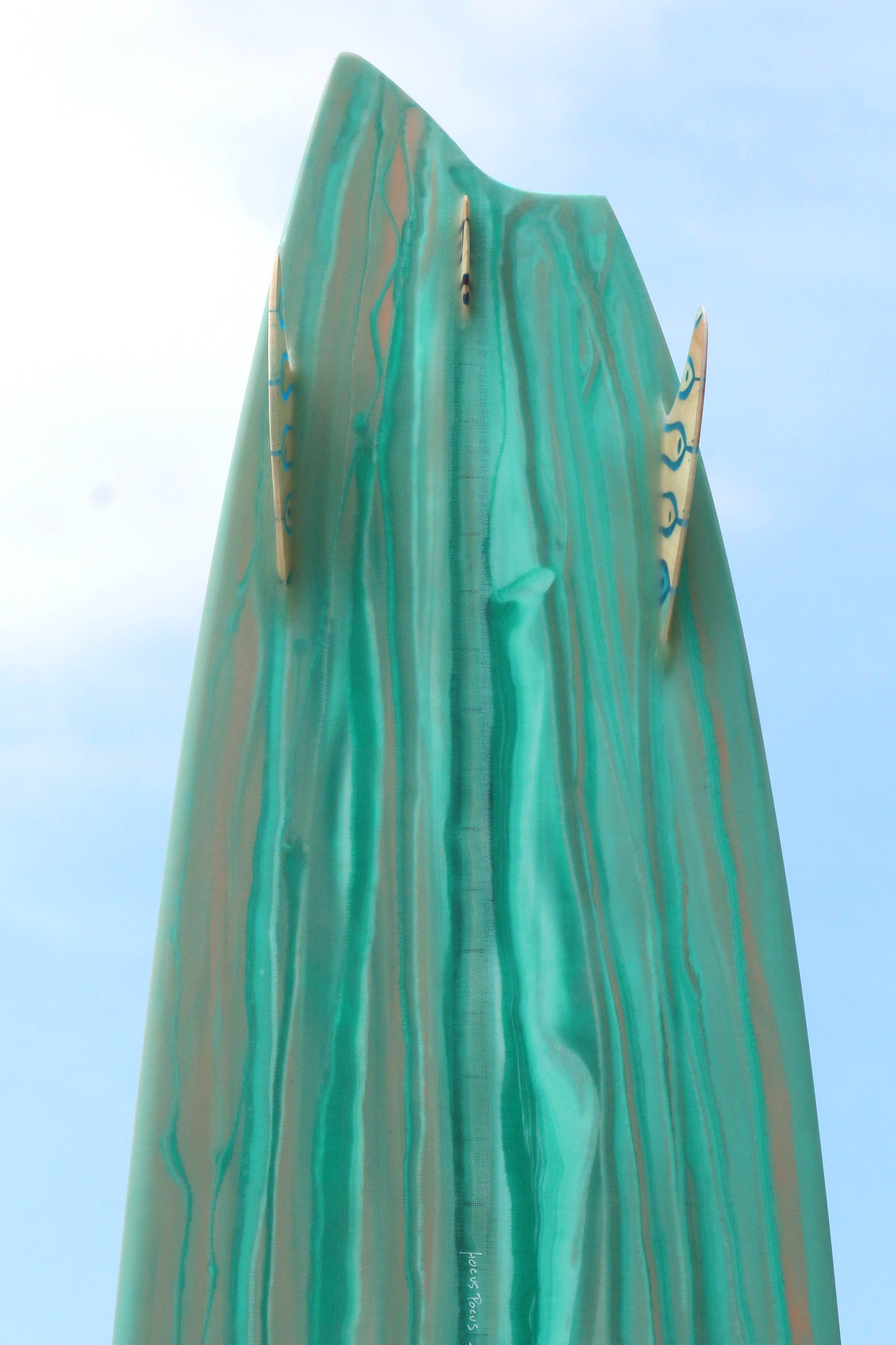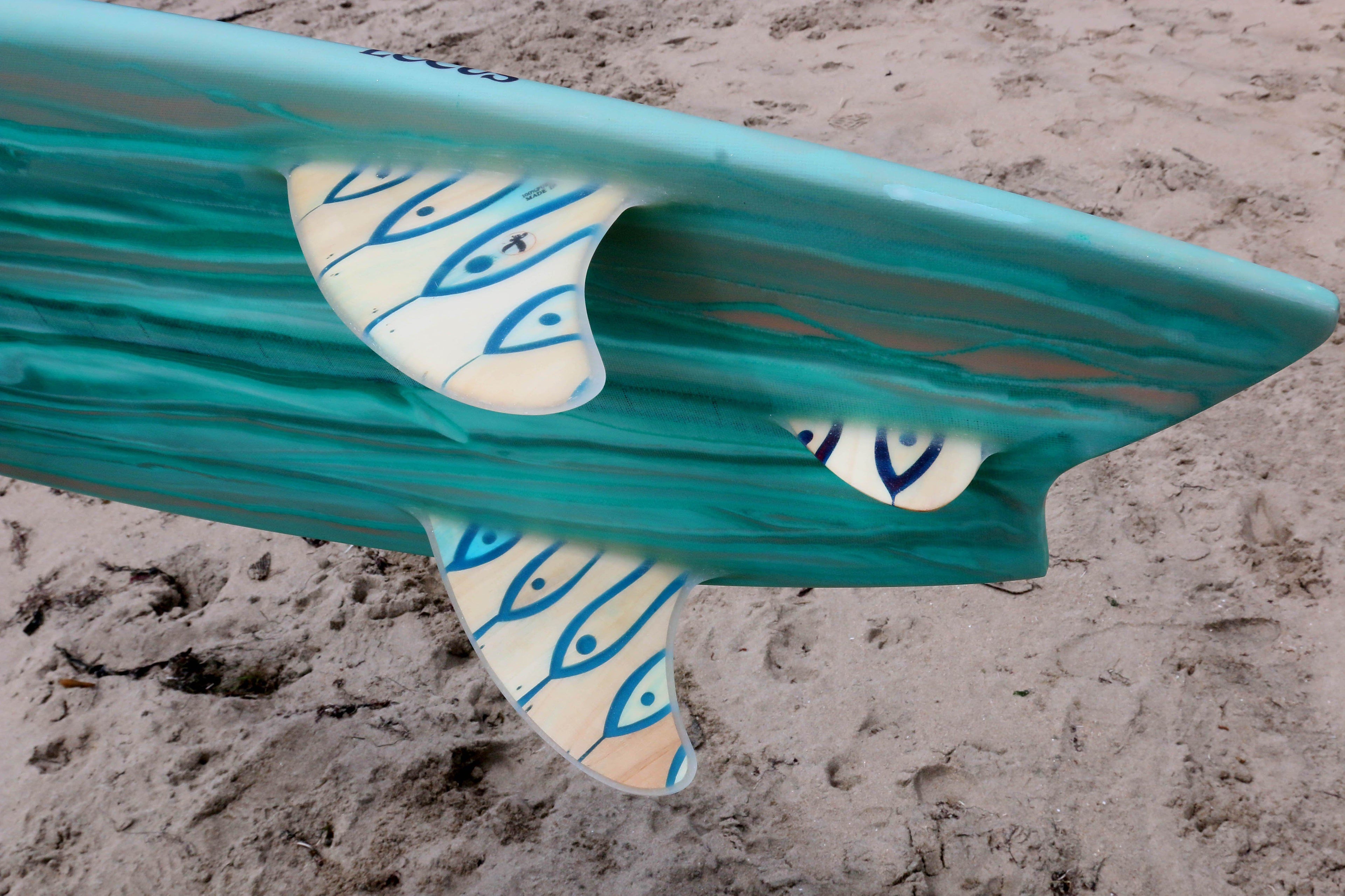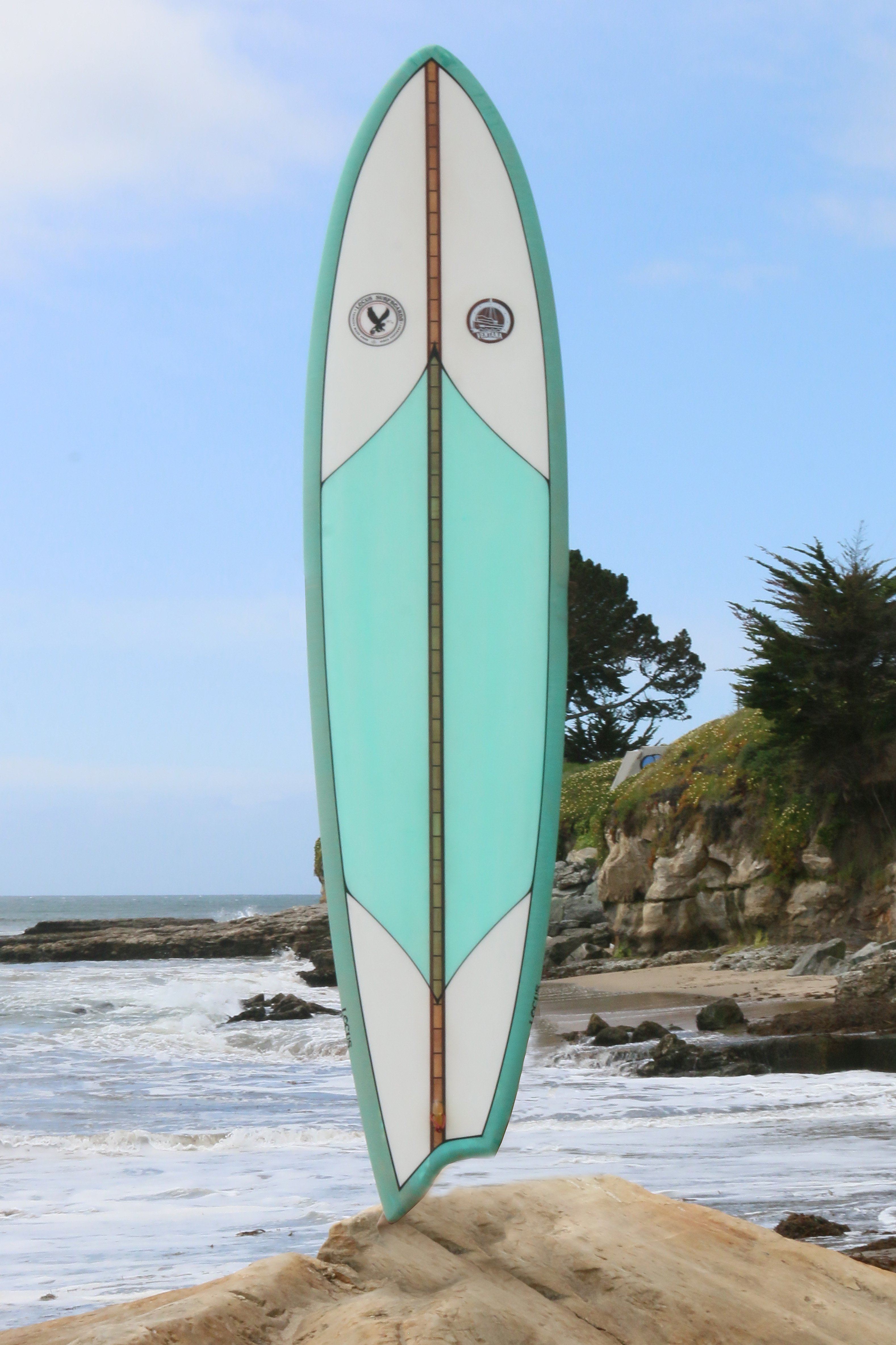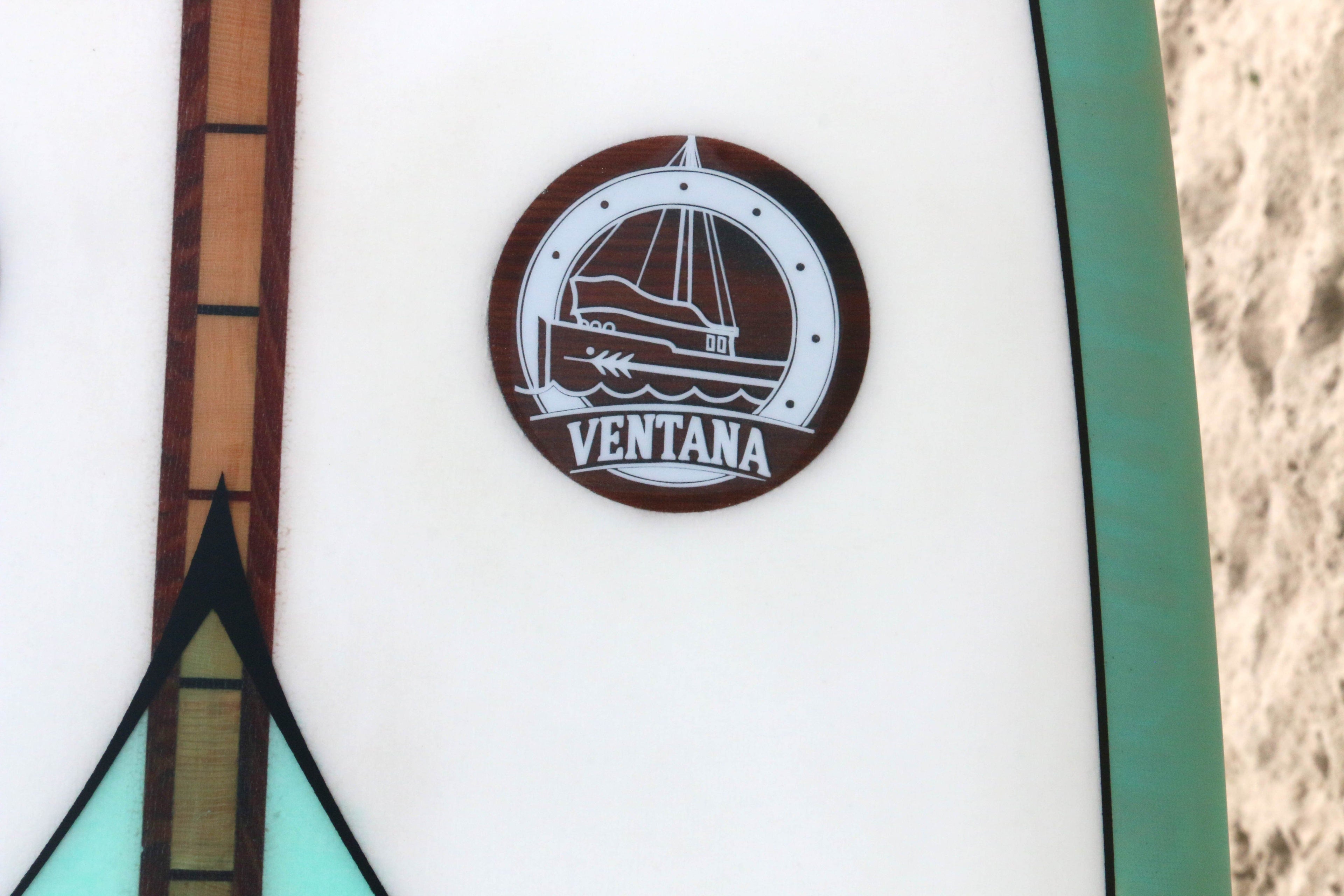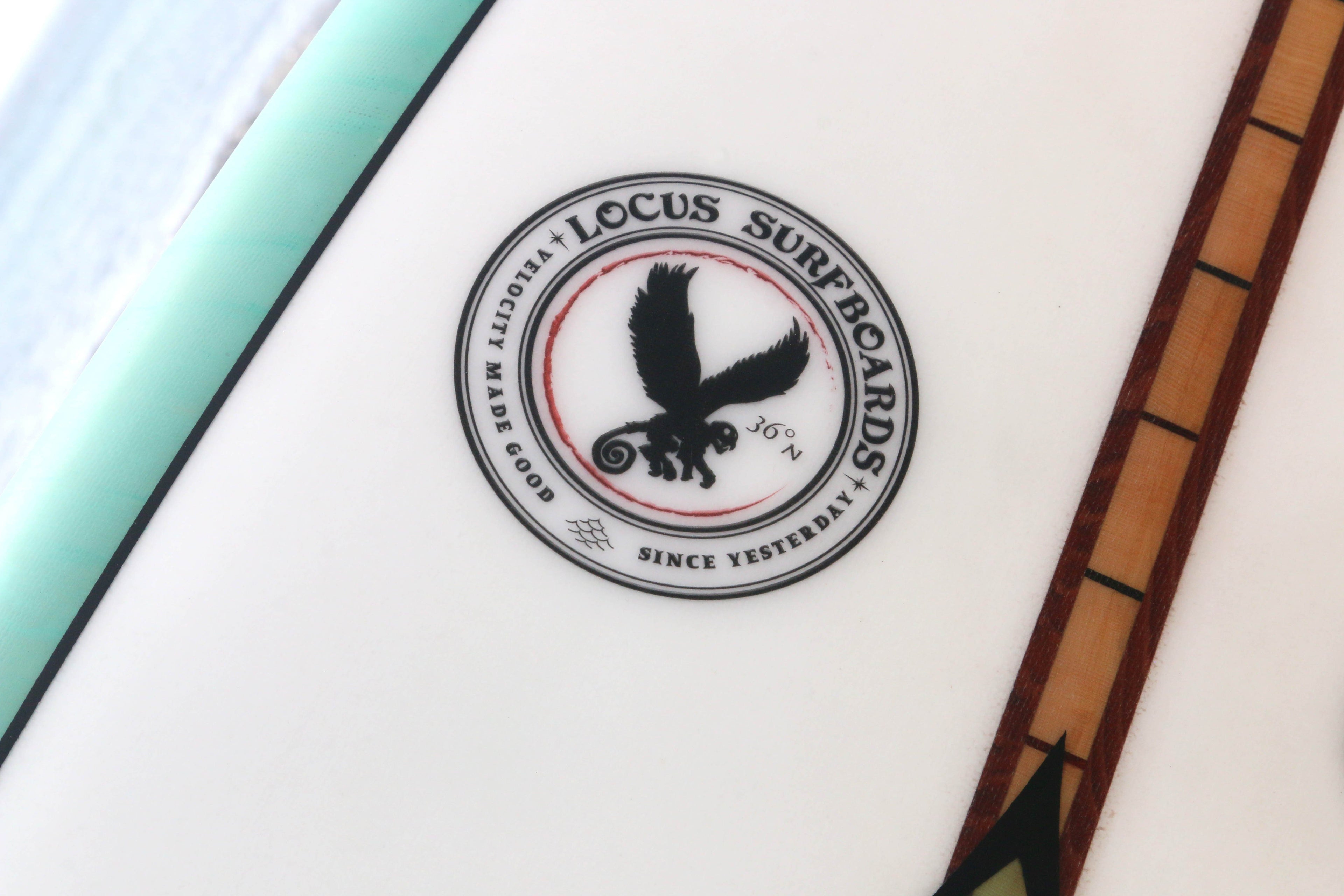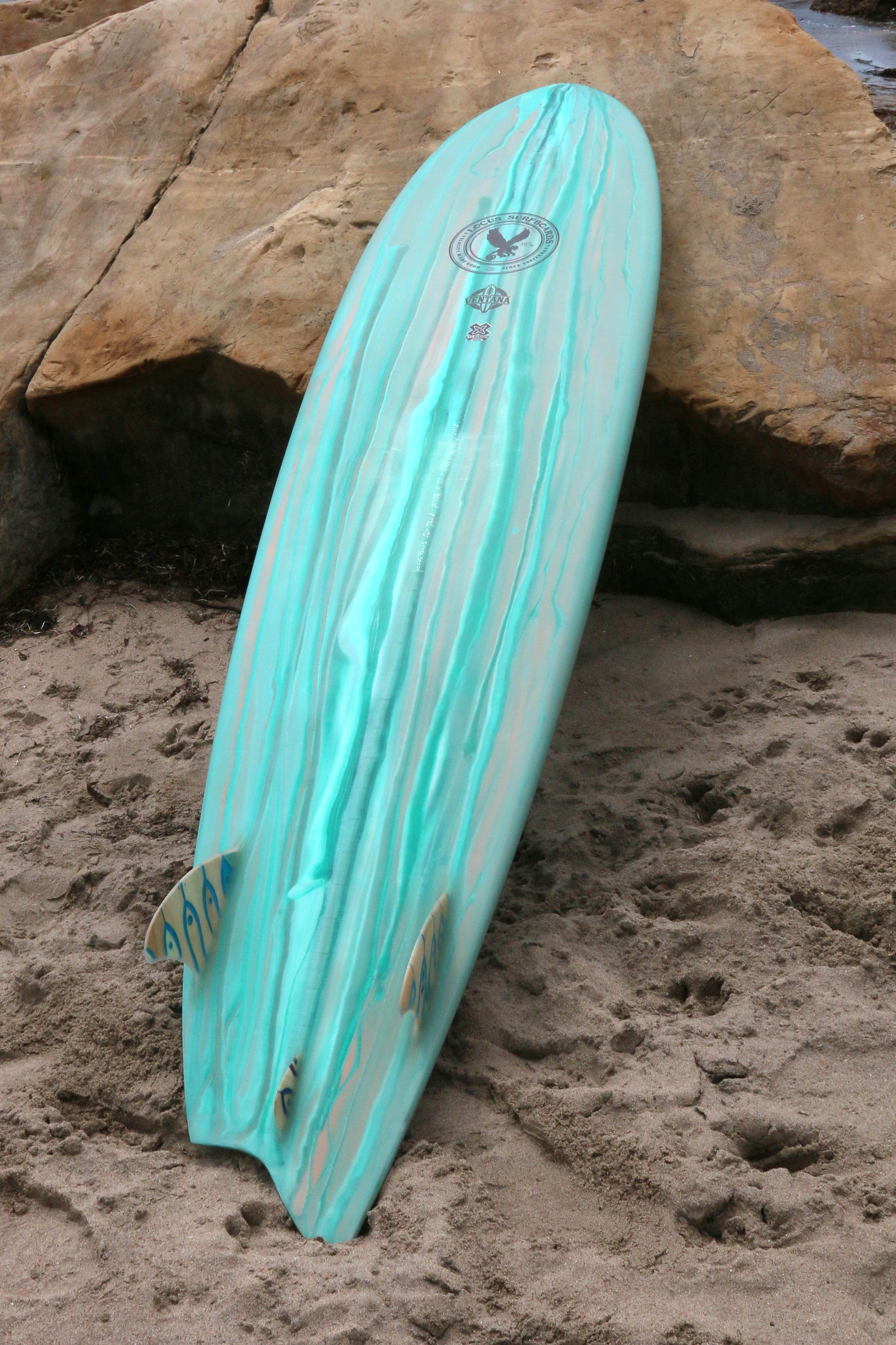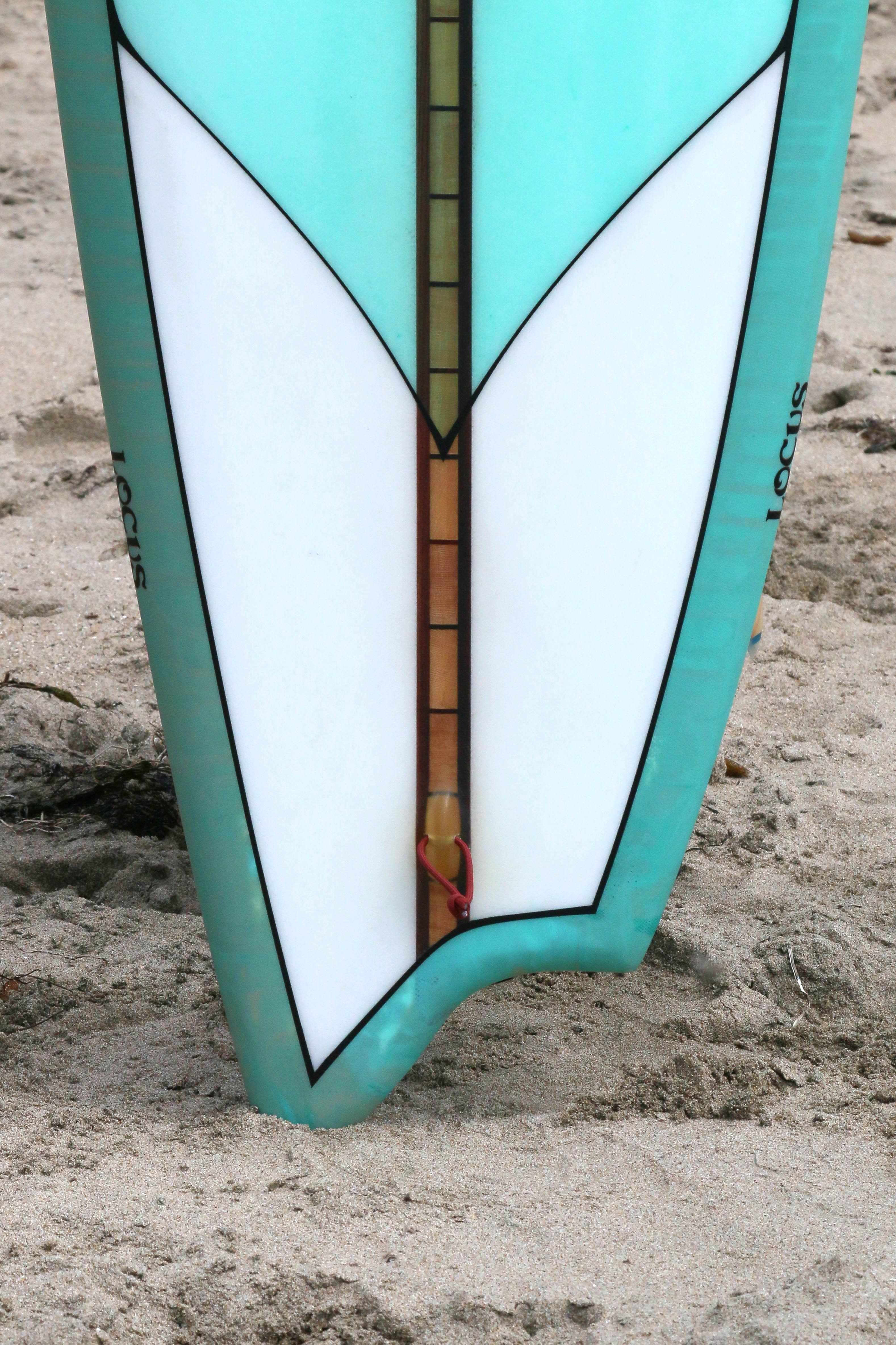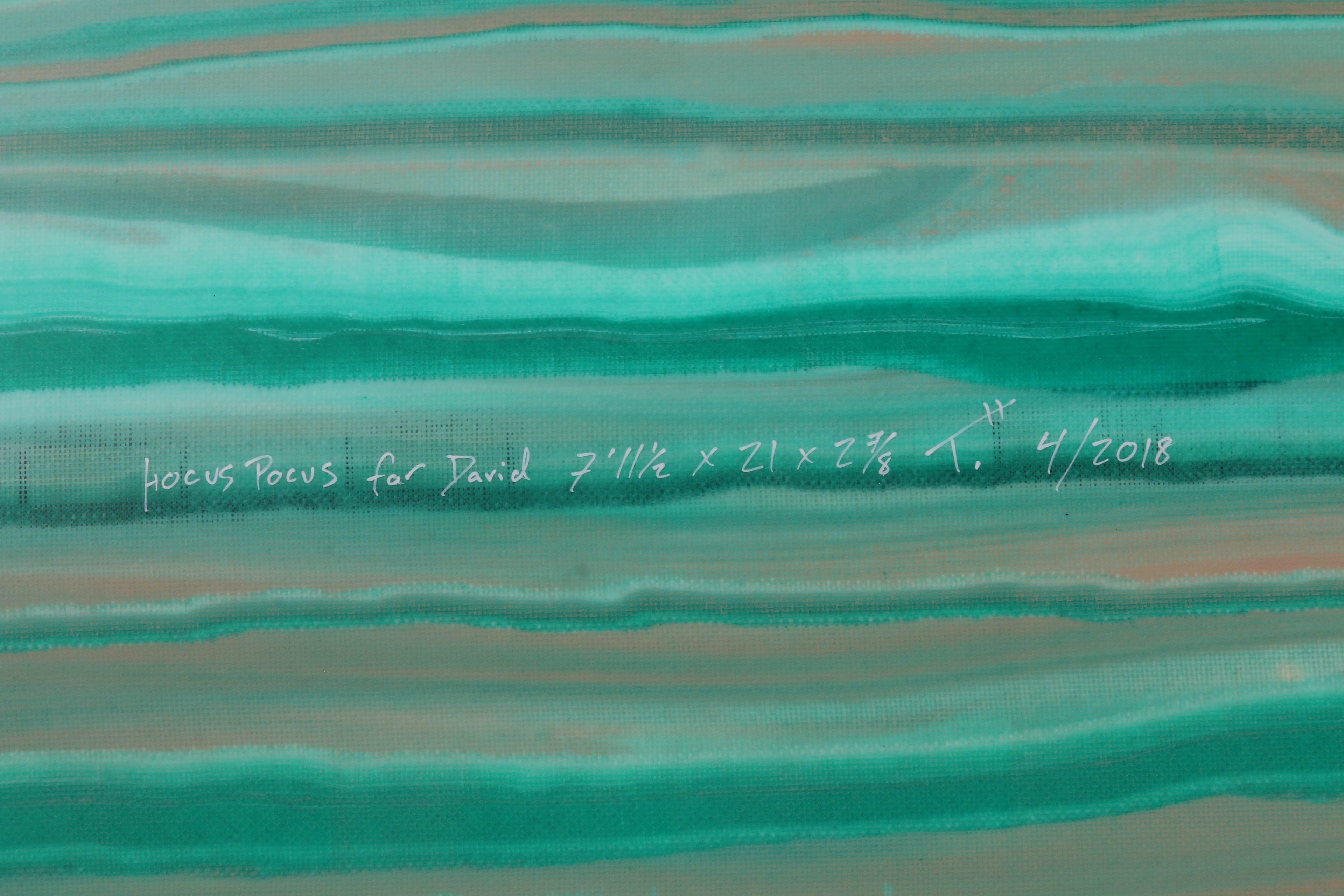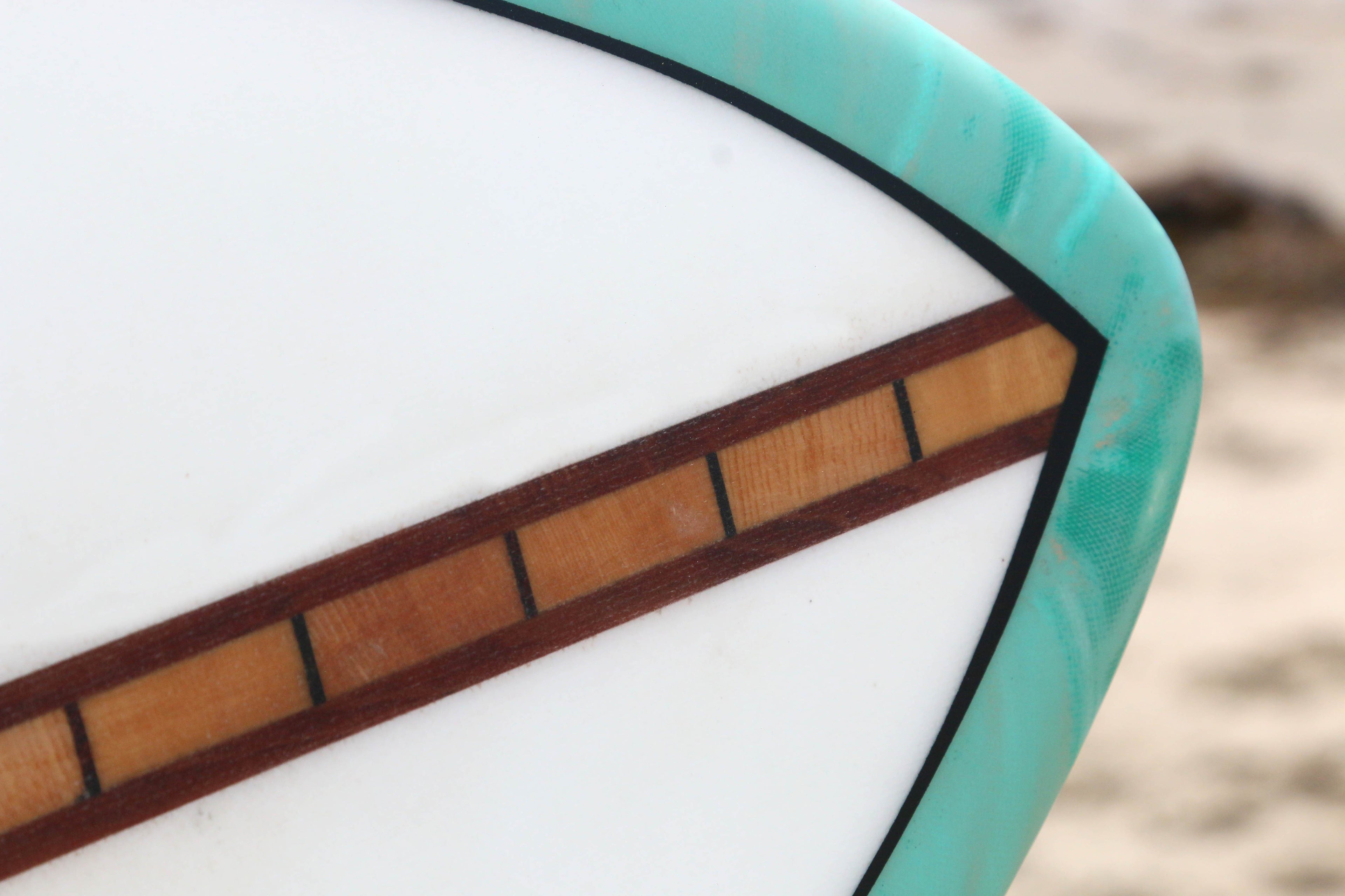 More Cool Info
Free U.S. Shipping & Shipping Details

Every order includes Free USPS First Class or UPS Ground Shipping. Of course, you can select premimum options, too.

We generally ship products between 12 and 48 hours after we receive your order. In some cases, such as with surfboards, custom orders, or custom engraved products, we will contact you within 24 hours to discuss production and shipping timing.

We can ship anywhere in the world that is legally permitted under U.S. law. Any potential customs payments and processing fees are the responsibility of the customer.
Return Policy

Our Refund Policy is simple. We do the right thing. We trust our customers, and if you have any issues with any of our products, we'll work with you to do what's fair.

Contact craftspeople@ventanasurfboards.com to discuss your return or other issue. We approve returns within 48 hours.

Any refunds will be returned via the method and manner in which they were paid. For instance, a credit card payment will be refunded to the same credit card; a wire transfer or electronic check will be refunded to the same account from which it came, etc. A cash payment may be refunded via Venmo, bank transfer, or PayPal.