Ghost Oak Cedar Fish Handplane
Regular price

$ 0.00

Sale price

$ 595.00
This very special, performance, bodysurfing handplane is made from a selection of the some of the rarest and most reclaimed valuable in our stockpile. It incorporates, laser-cut, reclaimed wooden "fish scales" inlayed into a flower pattern inspired by the designs of Copper Pig Woodworking. The scales were created for the Barred Surfperch 5'10", our 100th surfboard!
The primary wood is Alaskan yellow cedar salvaged from a bench donated to us by the Monterey Bay Aquarium.
On the top are two extremely rare discs of wood donated by the Santa Cruz Guitar Company. The larger piece is quilted mahogany from "The Tree." This storied wood was felled in 1965 in what is now Belize and is some of the most valuable and sonorous guitar wood in the world. Read the incredible history of "The Tree" and see a picture of the guitar Slash uses that's made from its wood. The smaller disc is Sitka spruce that was uncovered in Alaska after a permafrost melt. It has been carbon dated at 3000 years old. Both discs are surrounded by guitar purfling scraps.
The petals are made of "ghost oak" provided to us by
Santa Cruz Guitar Company
. This wood was found in a bog in the Czech Republic and has been carbon dated at 8000 years old. The petals also incorporate Indian rosewood from
Santa Cruz Guitar Company
. The bay laurel stems and leaves come from
Thamer Design & Woodworking
. The dark side is stained from the water in the hot tub. The lighter side was facing to the outside of the hot tub.
This handplane comes with a stand made from a Honduras mahogany Santa Cruz Guitar Company headstock and a base made of Doug fir from the hull of the Western Flyer. It also includes a square nail from the boat's hull. The stand is padded with cork.
As with all Ventana handplanes, the nylon webbed strap is adjustable and covered with neoprene left over from O'Neill Wetsuit research and development.
Included free are a Sagebrush Board Bag made of a reclaimed coffee sack and remnant material.
Handmade in Santa Cruz, California and designed by master craftsman Martijn Stiphout
Dimensions: 14" x 9" x 3/4"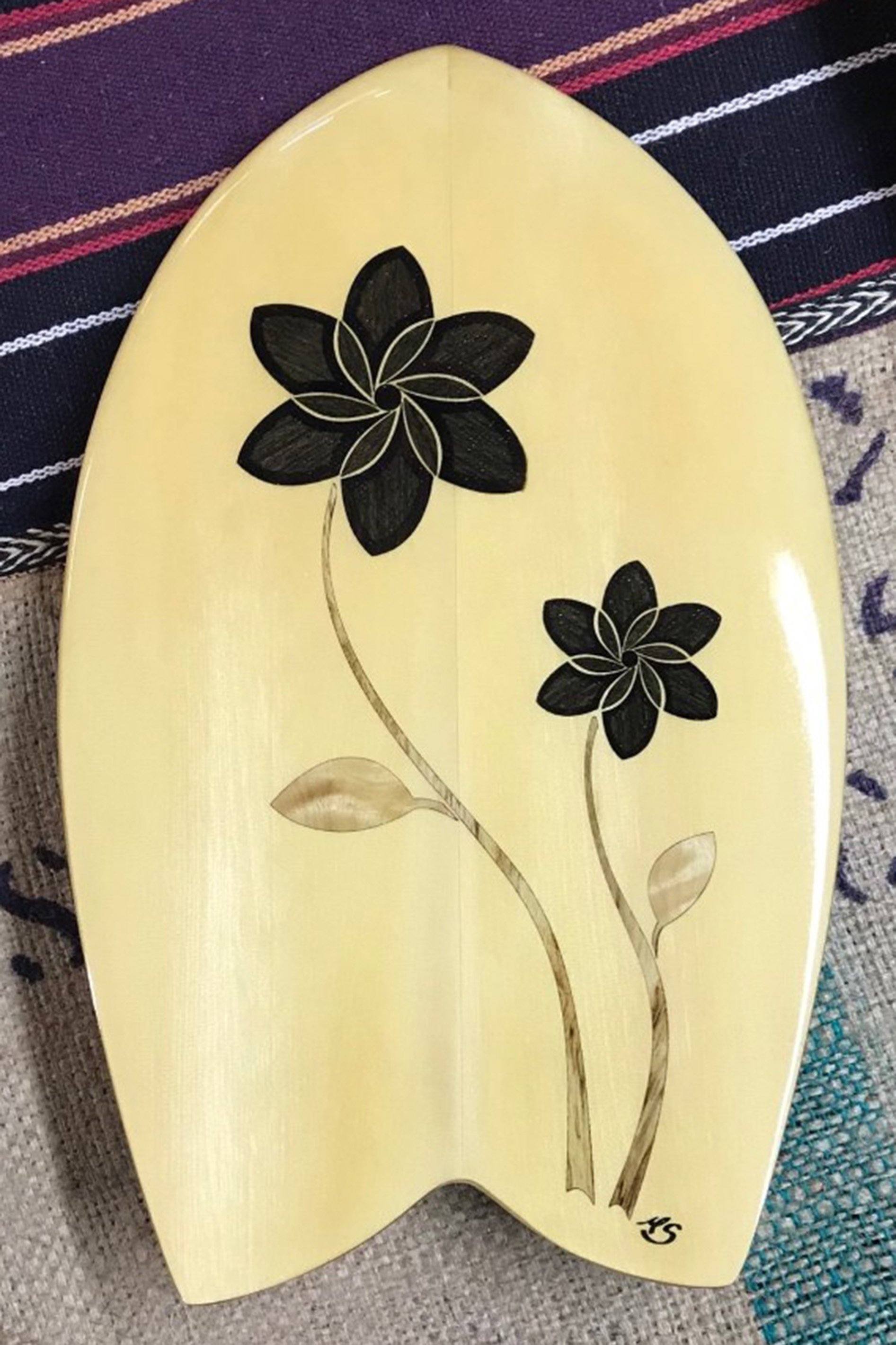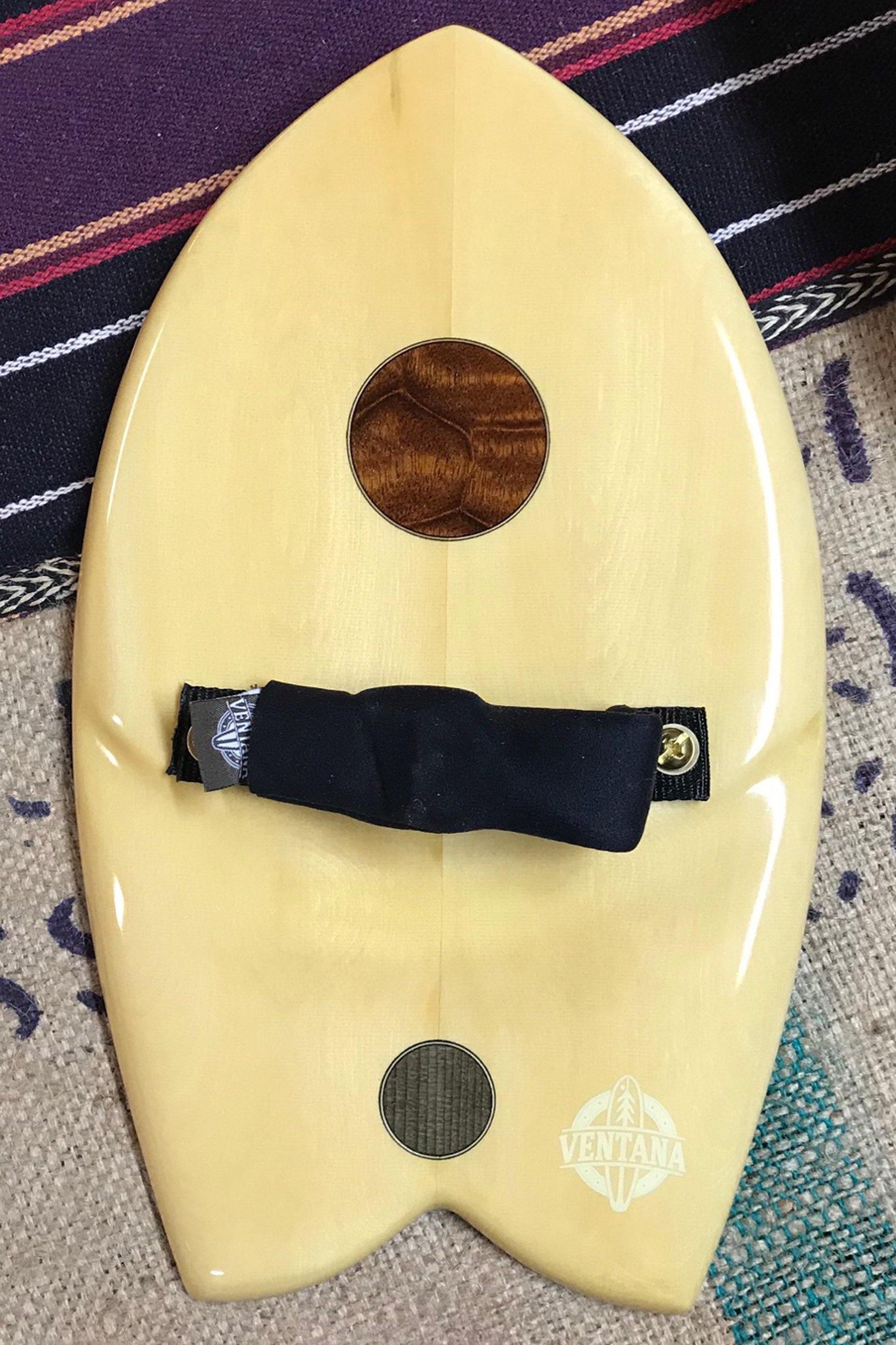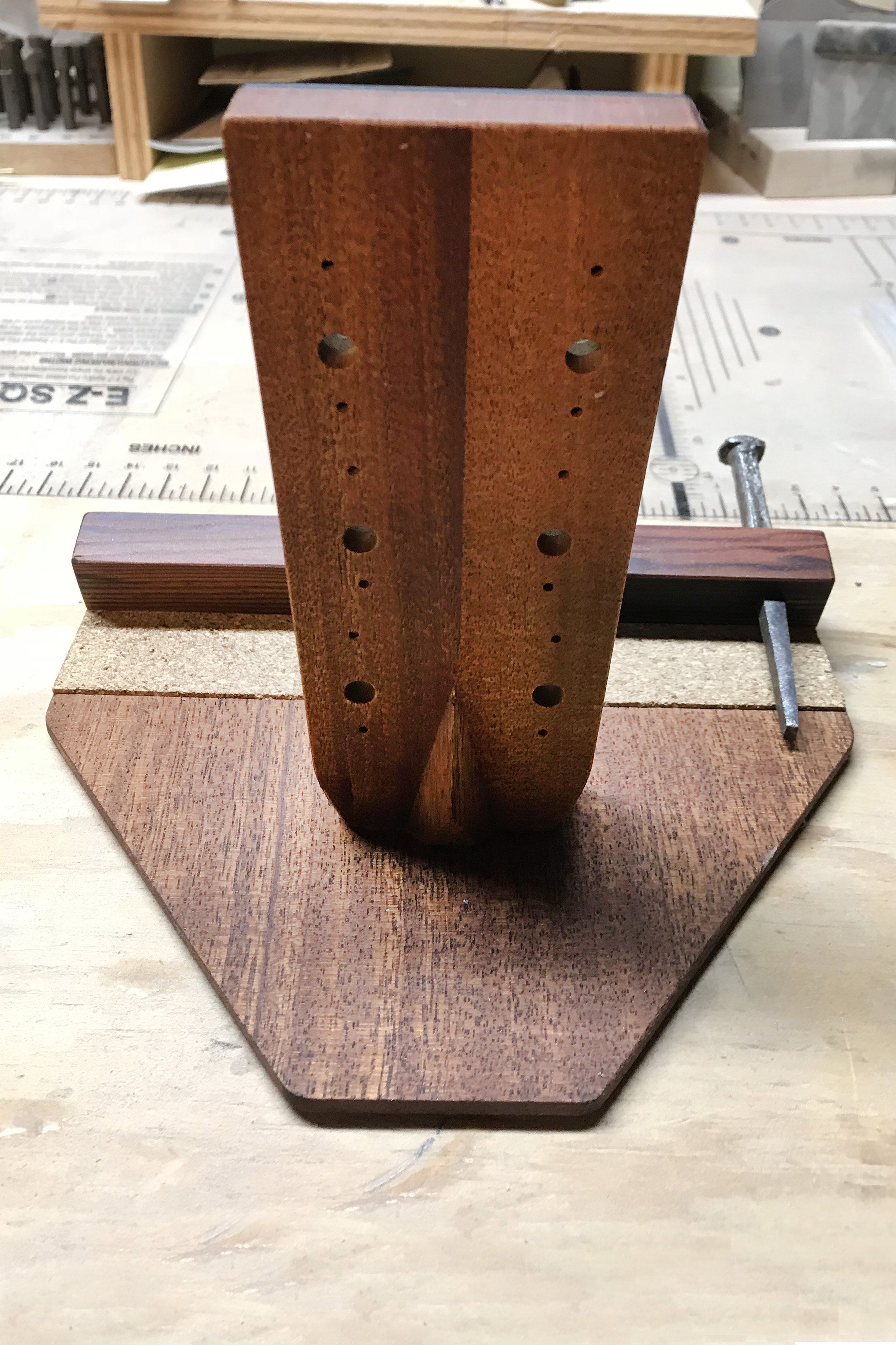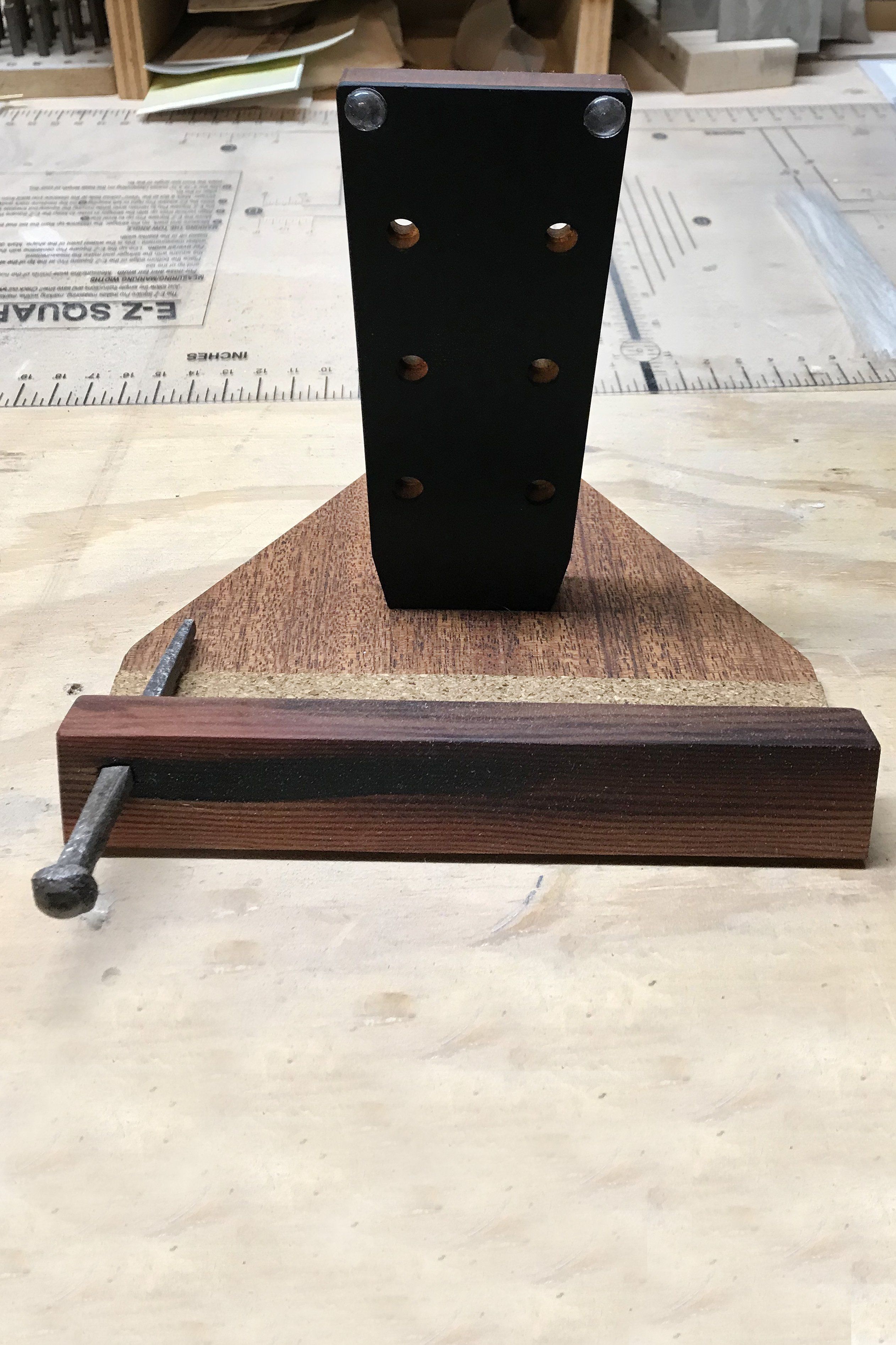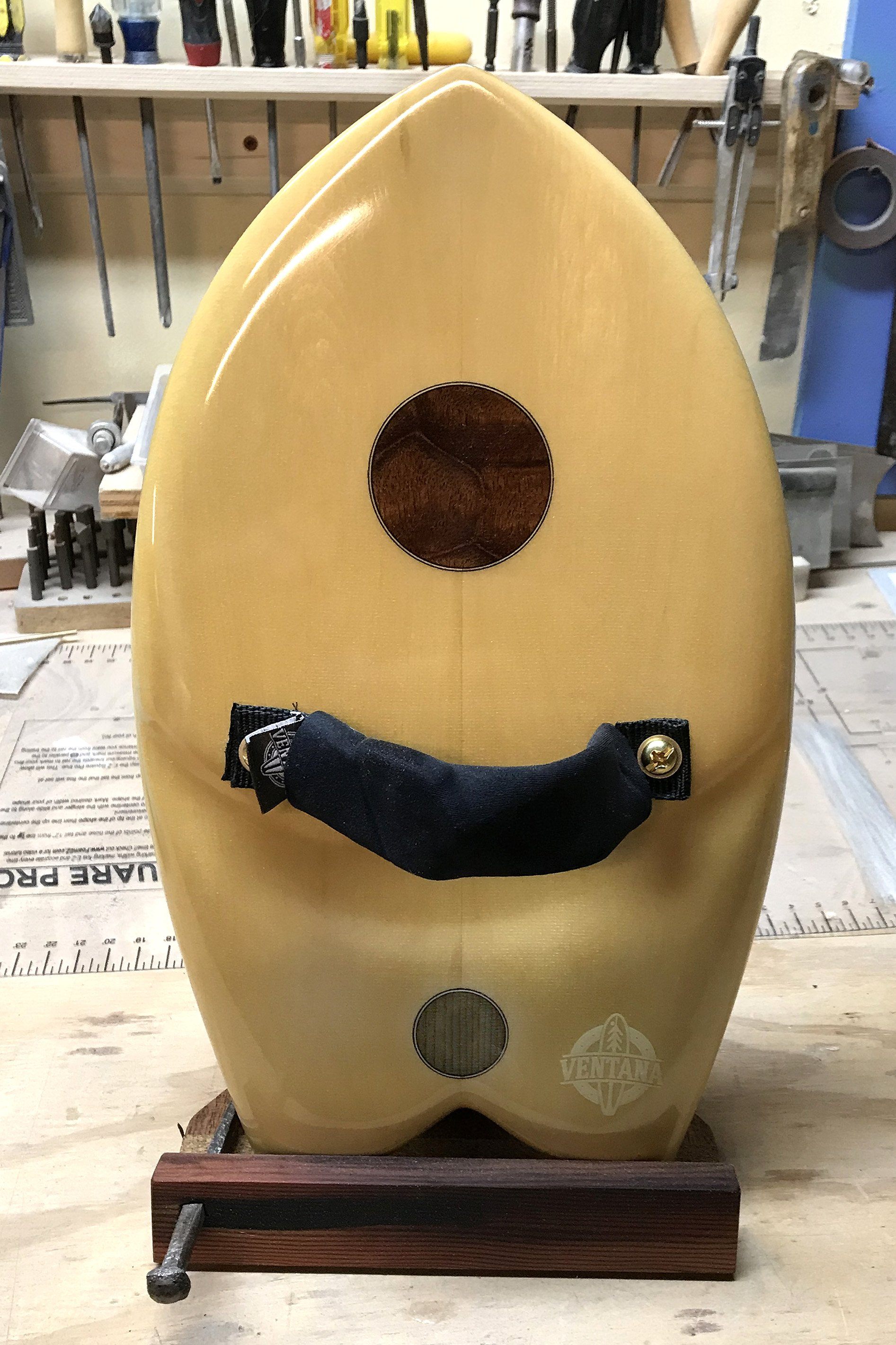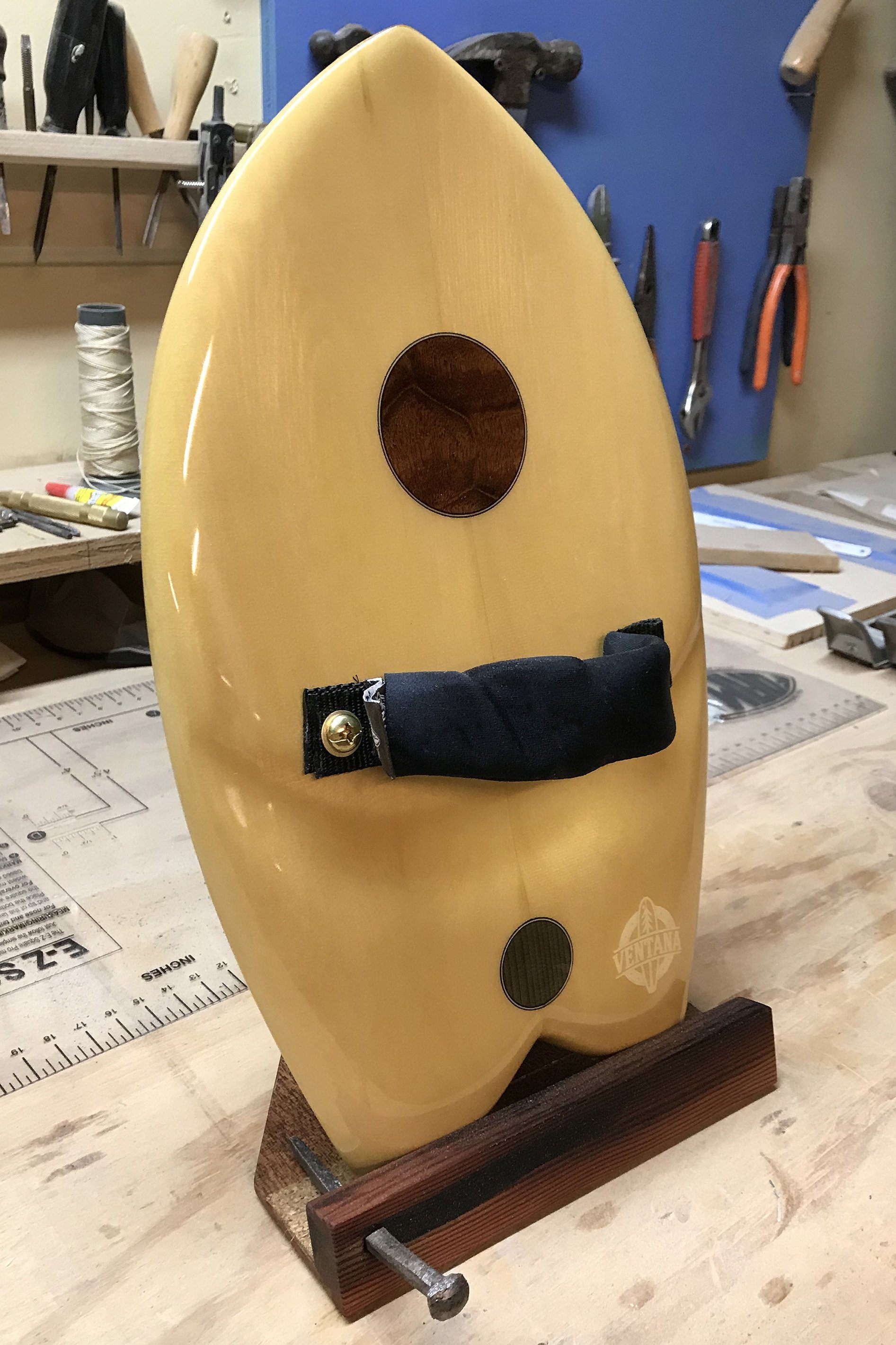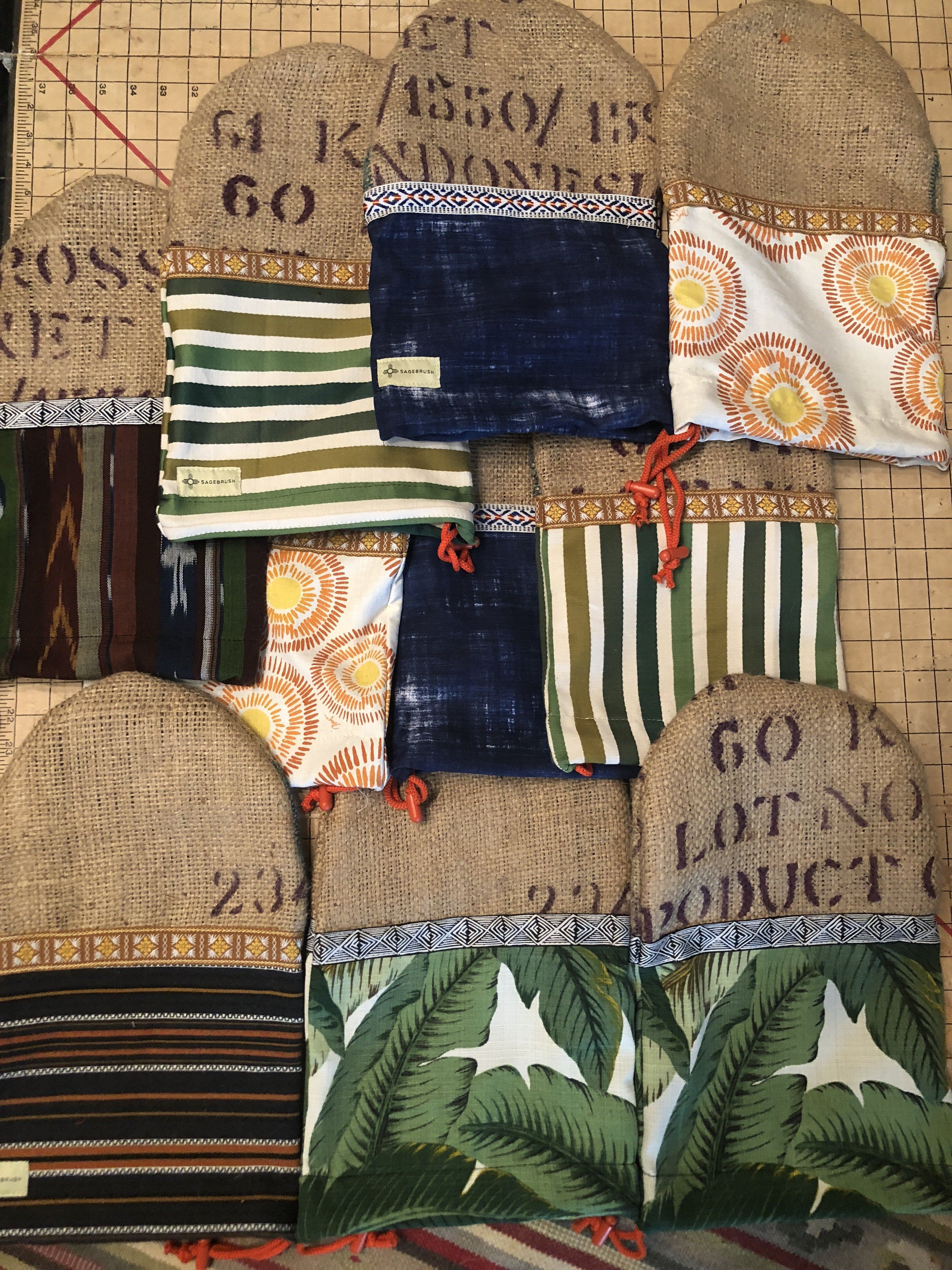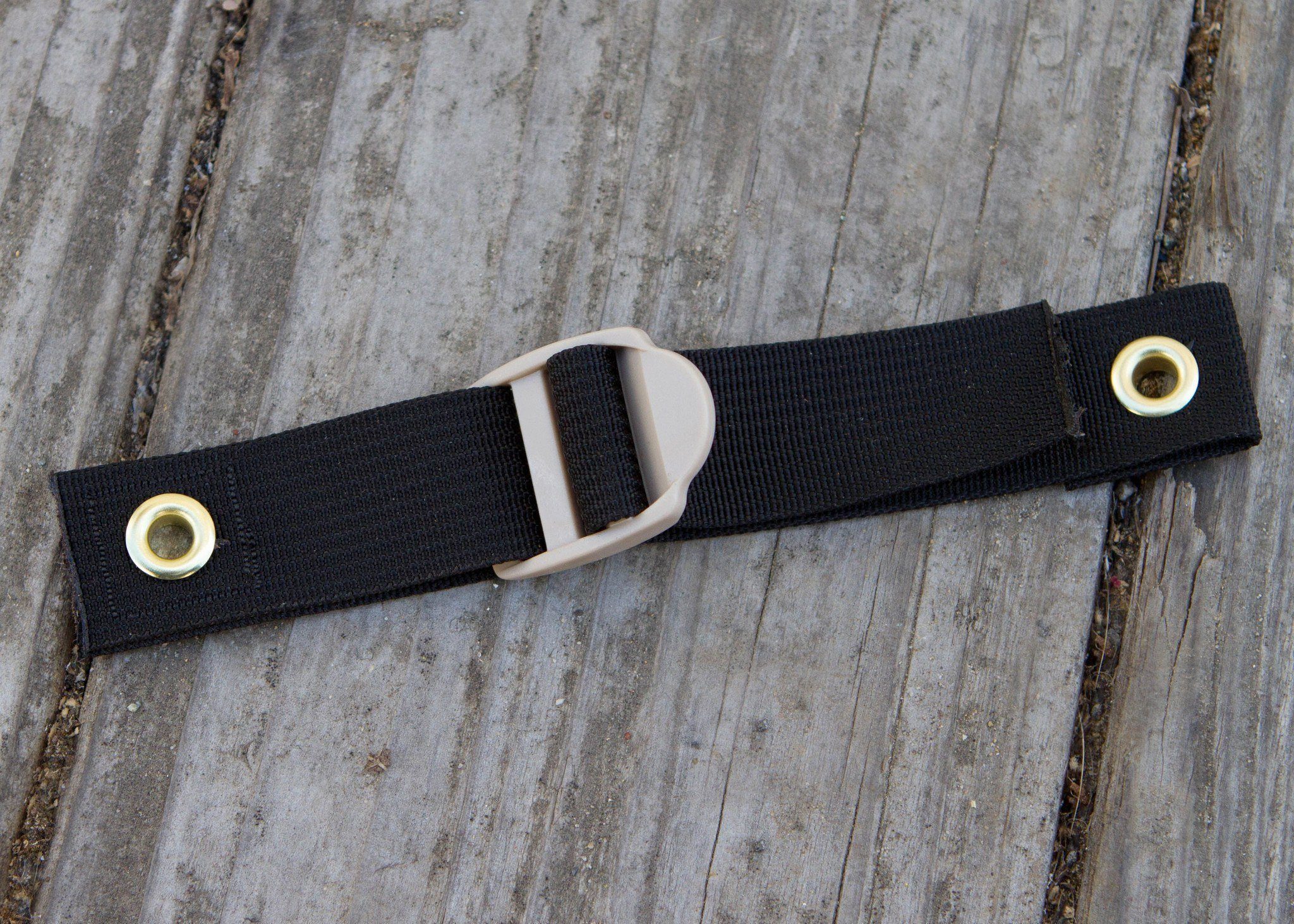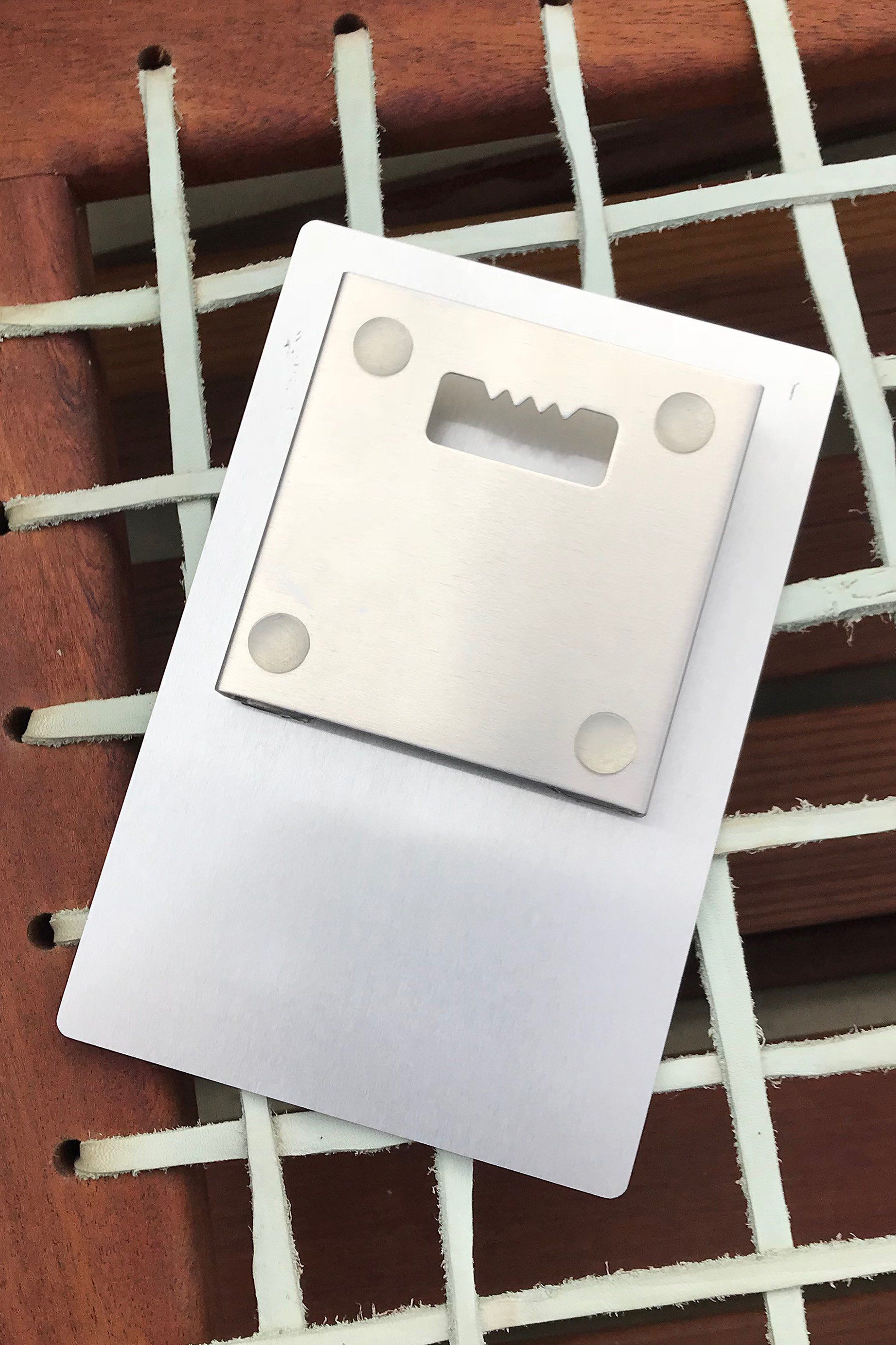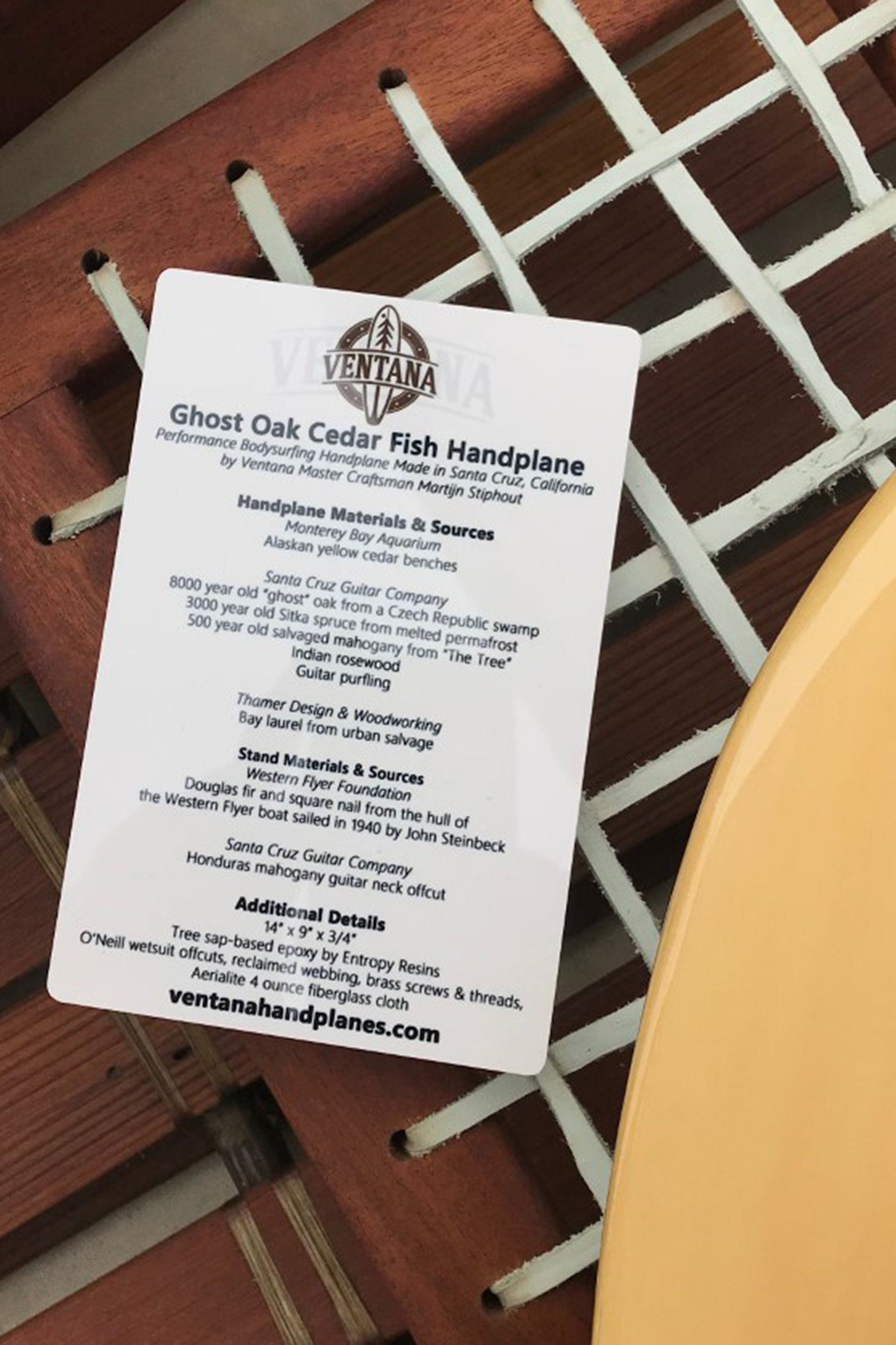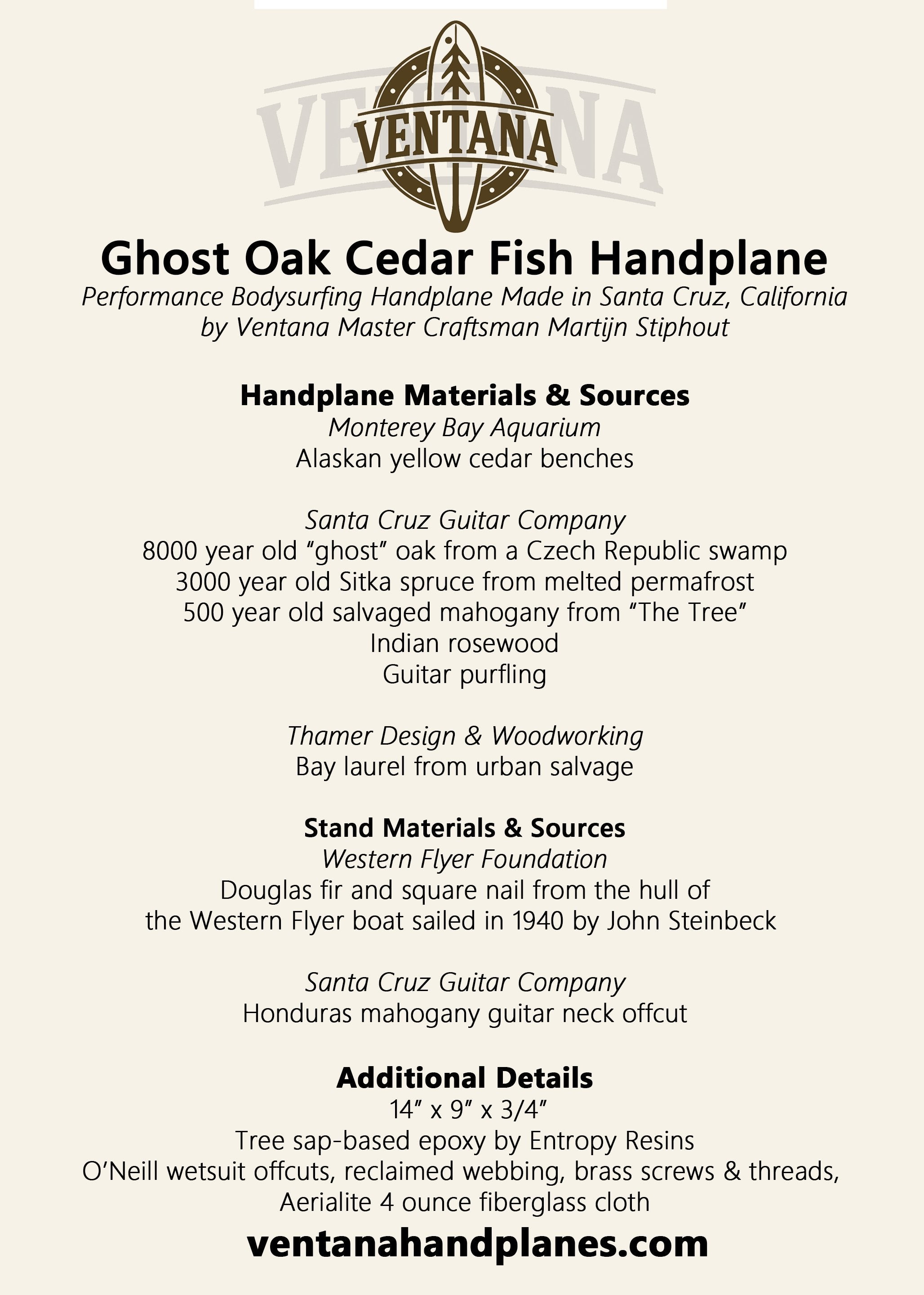 More Cool Info
Free U.S. Shipping & Shipping Details

Every order includes Free USPS First Class or UPS Ground Shipping. Of course, you can select premimum options, too.

We generally ship products between 12 and 48 hours after we receive your order. In some cases, such as with surfboards, custom orders, or custom engraved products, we will contact you within 24 hours to discuss production and shipping timing.

We can ship anywhere in the world that is legally permitted under U.S. law. Any potential customs payments and processing fees are the responsibility of the customer.
Return Policy

Our Refund Policy is simple. We do the right thing. We trust our customers, and if you have any issues with any of our products, we'll work with you to do what's fair.

Contact craftspeople@ventanasurfboards.com to discuss your return or other issue. We approve returns within 48 hours.

Any refunds will be returned via the method and manner in which they were paid. For instance, a credit card payment will be refunded to the same credit card; a wire transfer or electronic check will be refunded to the same account from which it came, etc. A cash payment may be refunded via Venmo, bank transfer, or PayPal.