Conifer Checkered Handplane
Regular price

Sale price

$ 180.00
Cedar and pine with redwood and Douglas fir checkered stringer. The cedar came from fence boards, and the redwood is upcycled from a backyard deck. The Doug fir and pine are both reclaimed, as well. This has a double concave bottom, 4 ounce fiberglass cloth top and bottom and a comfy neoprene hand strap made of off-cuts from Hotline Wetsuits in Santa Cruz, California, and the wood is shaped with our unique, ergonomic hand fit. The hardware is all brass. You only need a single handplane on your leading arm for a great ride every time! Keep it in your house as a conversation piece, then take it to the beach for perfect bodysurfing sessions.
Dimensions: 14" x 8" x 3/4"
Weight: 1.4lbs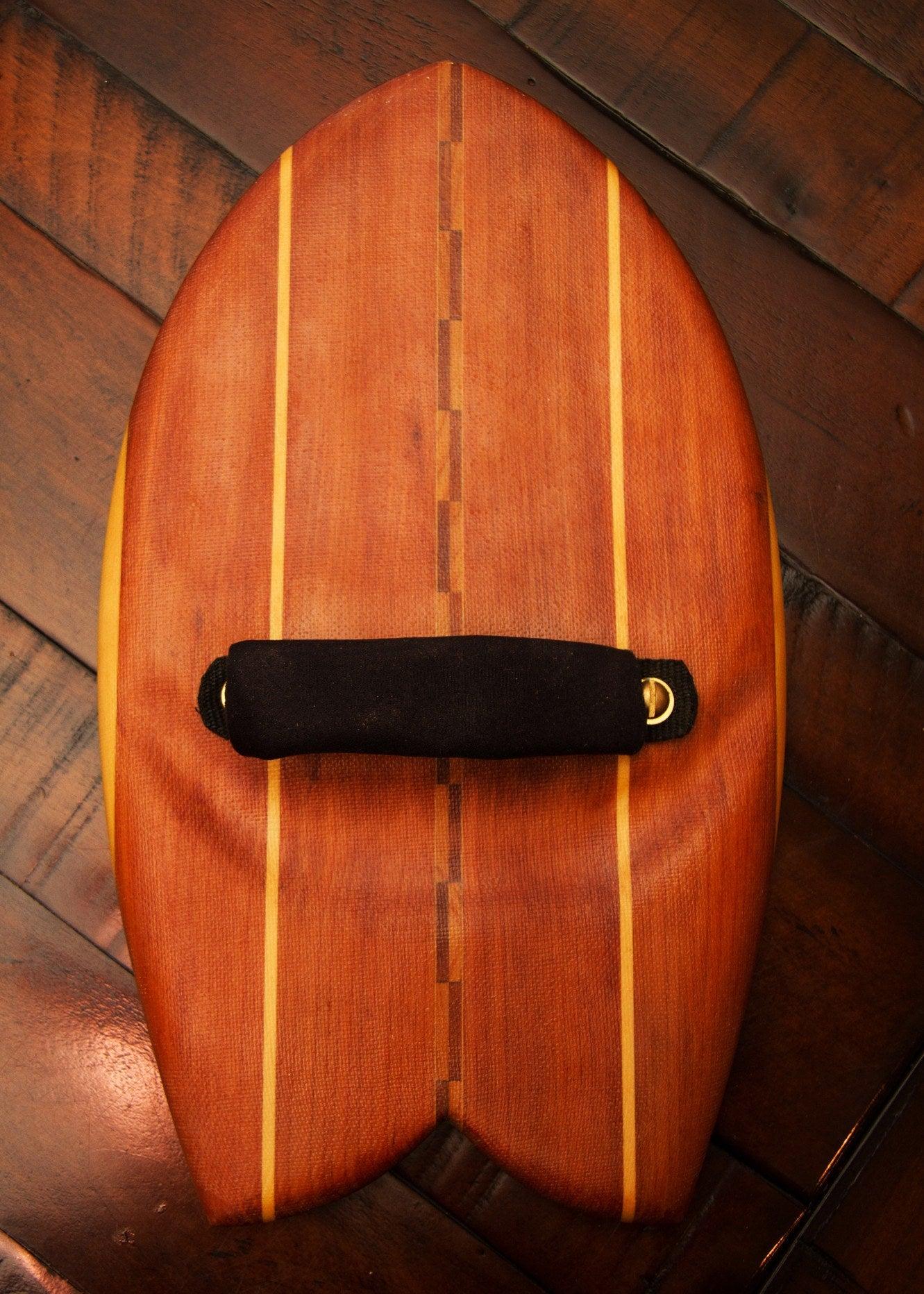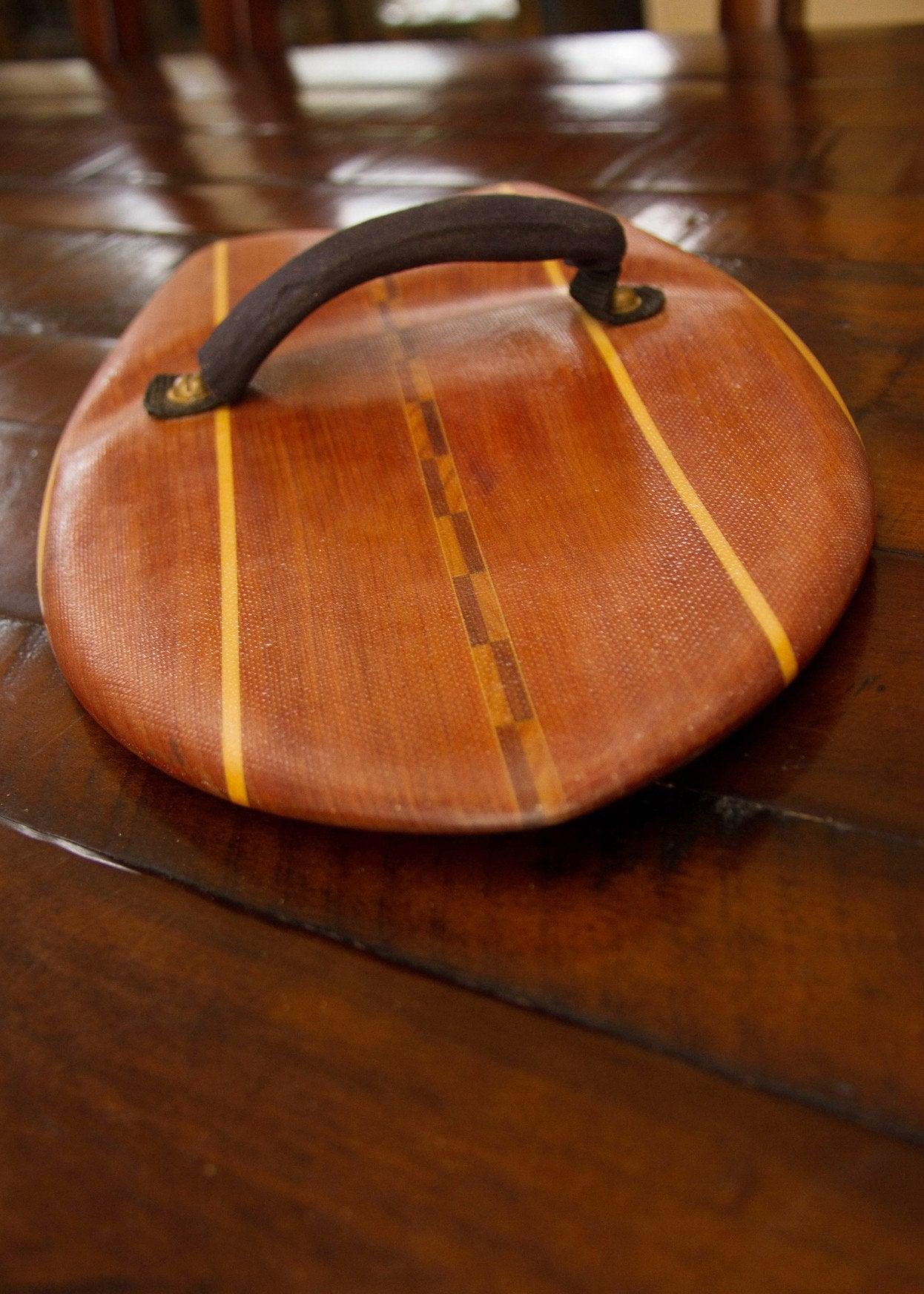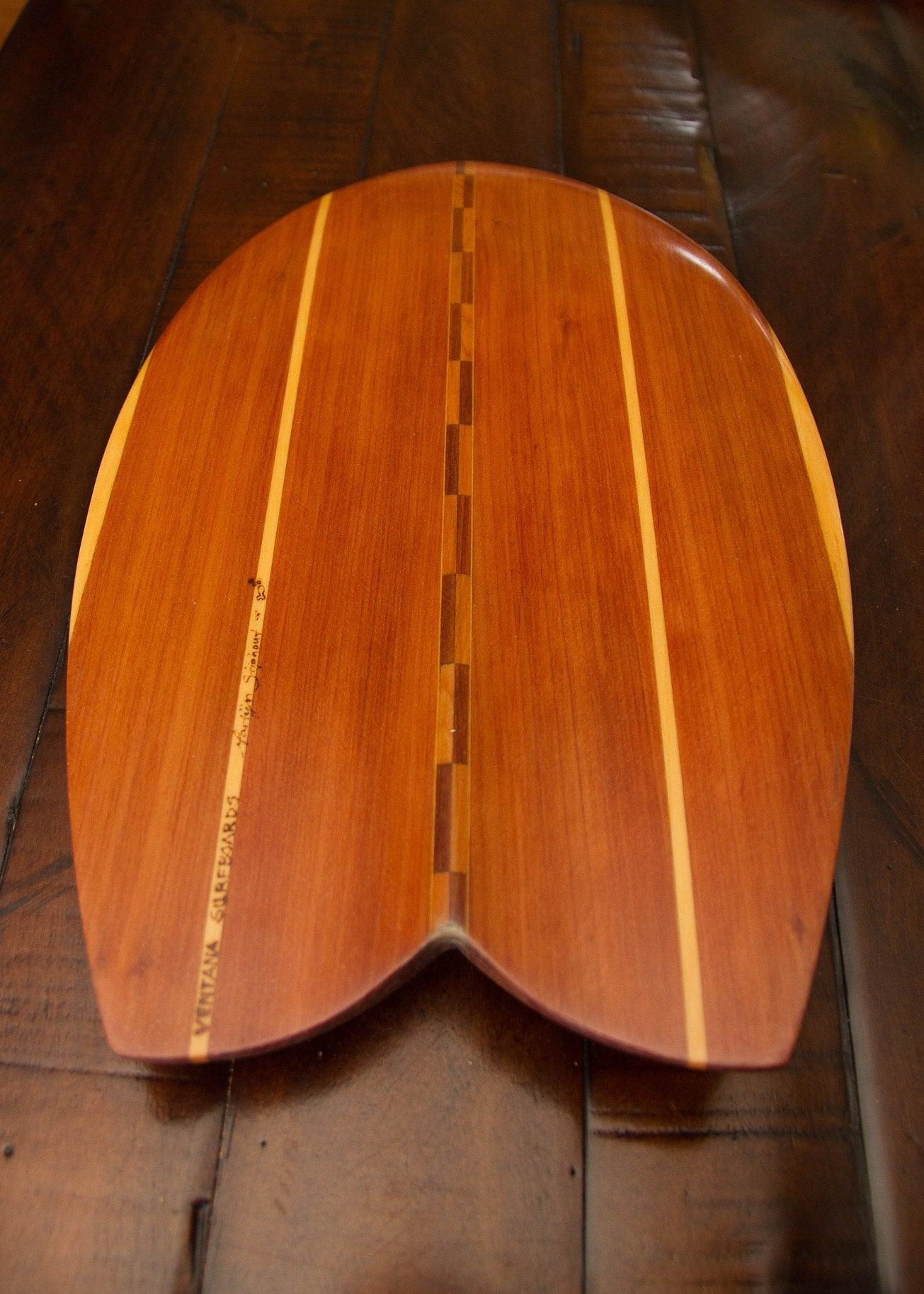 More Cool Info
Free U.S. Shipping & Shipping Details

Every order includes Free USPS First Class or UPS Ground Shipping. Of course, you can select premimum options, too.

We generally ship products between 12 and 48 hours after we receive your order. In some cases, such as with surfboards, custom orders, or custom engraved products, we will contact you within 24 hours to discuss production and shipping timing.

We can ship anywhere in the world that is legally permitted under U.S. law. Any potential customs payments and processing fees are the responsibility of the customer.
Return Policy

Our Refund Policy is simple. We do the right thing. We trust our customers, and if you have any issues with any of our products, we'll work with you to do what's fair.

Contact craftspeople@ventanasurfboards.com to discuss your return or other issue. We approve returns within 48 hours.

Any refunds will be returned via the method and manner in which they were paid. For instance, a credit card payment will be refunded to the same credit card; a wire transfer or electronic check will be refunded to the same account from which it came, etc. A cash payment may be refunded via Venmo, bank transfer, or PayPal.