Alexander Norton Flyer Fin
Regular price

Sale price

$ 295.00
This one-of-a-kind longboard fin was wood-burned by Pacific Grove-based artist
Alexander Norton
 as part of the Ventana Fin Artist Project.
Alexander grew up fishing and diving in the cold, biodiverse waters of Pacific Grove, California. His early love for nature inspired him to pursue a degree in marine biology in Santa Barbara, while simultaneously continuing his study of fine art. He found his calling as a Research Aquarist with the Monterey Bay Aquarium where he worked for 20 years collecting tuna and other fish species for the aquarium's displays and for researchers at Stanford University's Hopkins Marine Station. Over the years, Norton earned a reputation as the "Tuna Whisperer" for his ability to carefully hand-catch large bluefin tuna in the tanks for safe transport or surgical procedures. Decades of time spent in and on the water as a researcher and angler has sharpened his eye for the subtle, beautiful lines of different marine species, and he translates these insights into his painfully detailed stipplings in archival ink. Norton is also a skilled woodworker and can apply his drawing technique to gourds and a range of wood types to create intricate burned images. Recently retired from his work with the aquarium, Norton has shifted his focus to his artistic pursuits, a sustainable fishing business, and his loving relationship with his wife and number one supporter, Shannon.
This fin is made of Alaska yellow cedar used in the reconstruction of the Western Flyer boat, considered by many to be the most famous fishing boat in the world. John Steinbeck, Ed "Doc" Ricketts and crew sailed this 77-foot sardine boat into the Sea of Cortez in Baja California, Mexico in 1940. The following year, Steinbeck published his book, The Log from the Sea of Cortez about the adventure. Learn more about this amazing boat and Ventana's use of its wood.
This fin can be fiber glassed onto any surfboard or displayed as an art piece. You can choose a reclaimed wood base from more than ten different historical sources - original Santa Cruz Beach Boardwalk redwood, salvaged elm from San Jose State University, Alaskan yellow cedar from the original Hollywood Bowl benches, Cabernet Sauvignon wine tank redwood, and many more. After purchase, we'll contact you to help you select your base which can be engraved with the Ventana logo or with a custom engraving of your choice.
This fin is glassed with sap-based Entropy Resins, soy-based Ecopoxy, and Aerialite fiberglass.
Length: 9 inches
All Ventana Fins are ECOBOARD Project Gold Level Verified by SustainableSurf.org!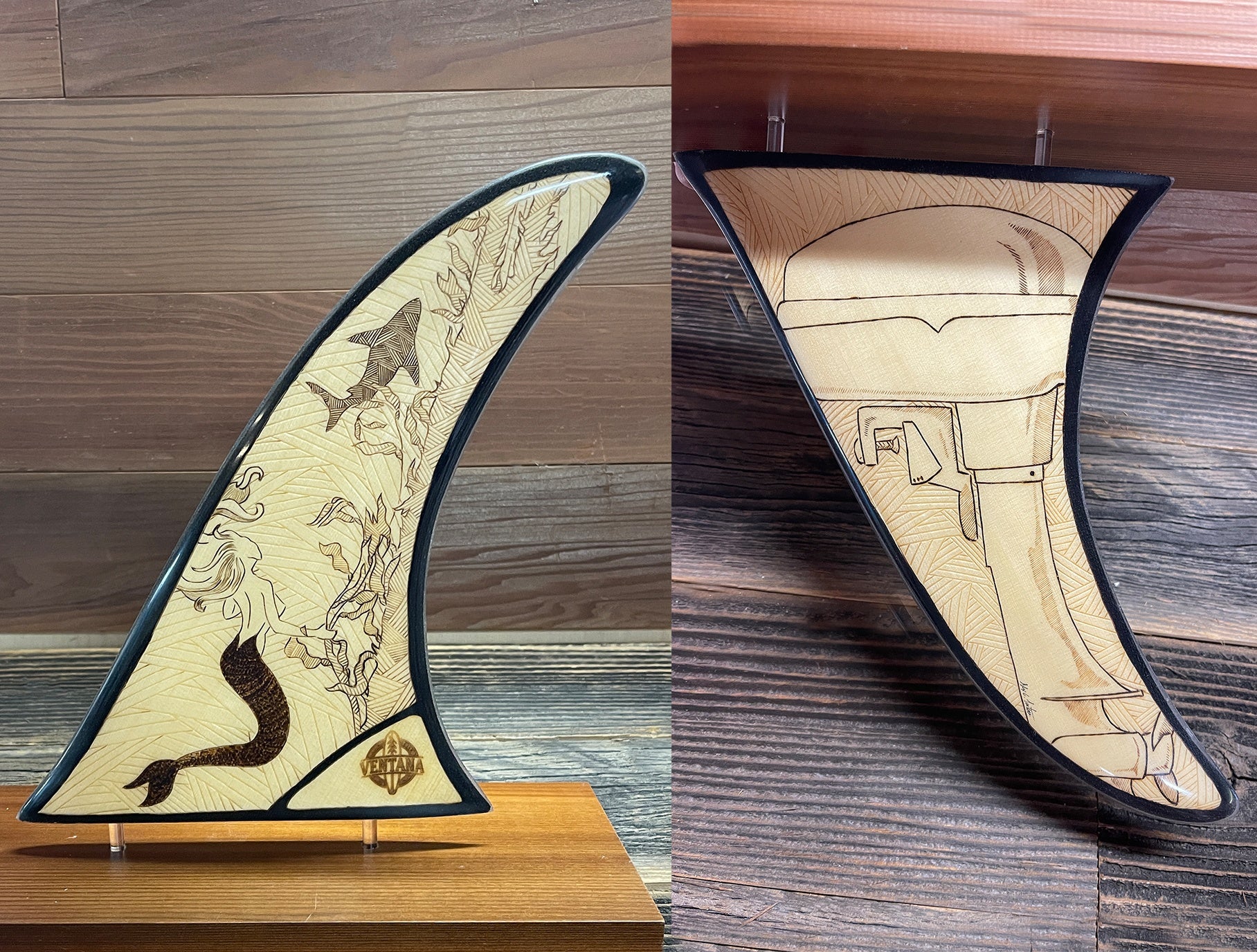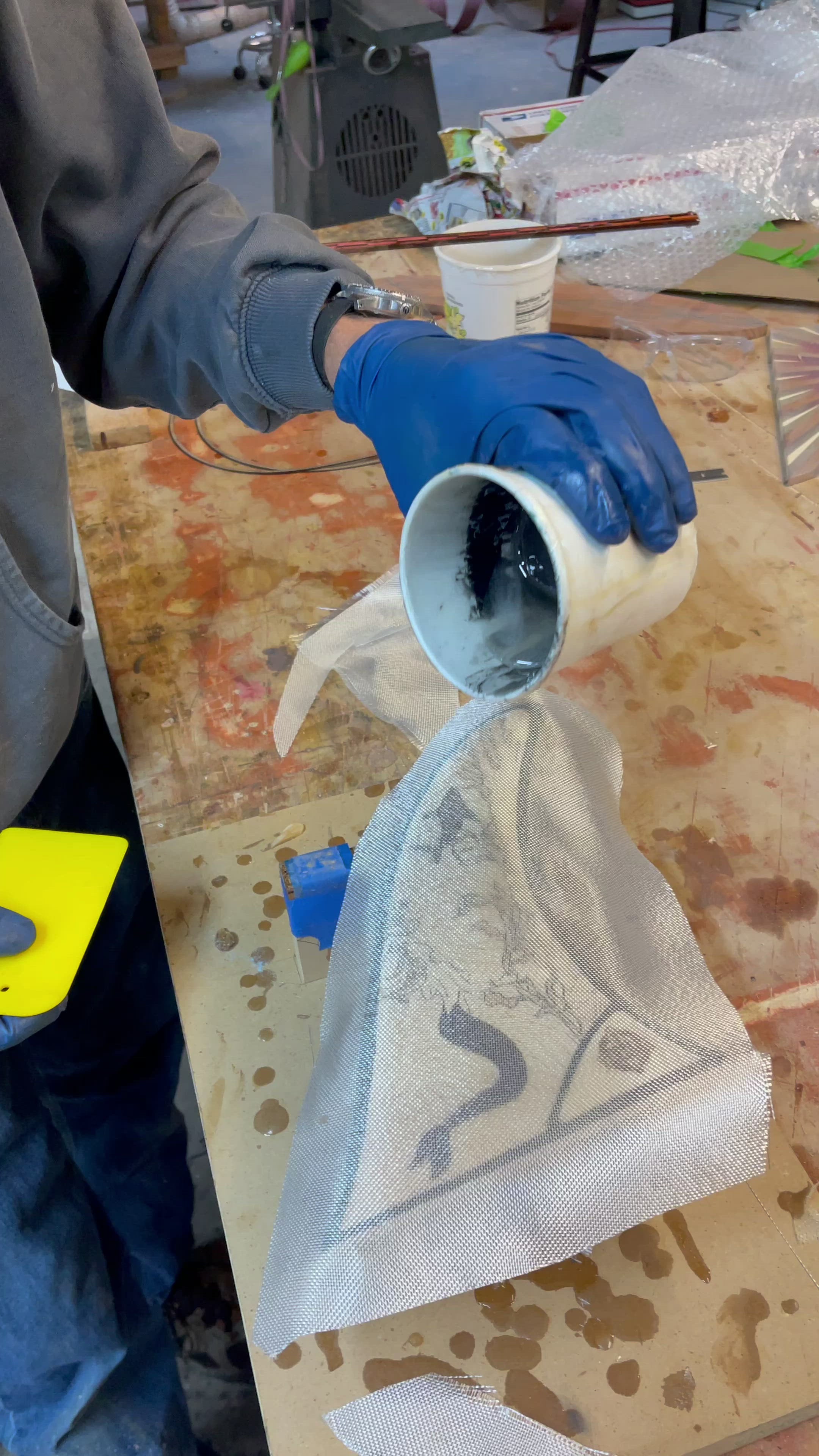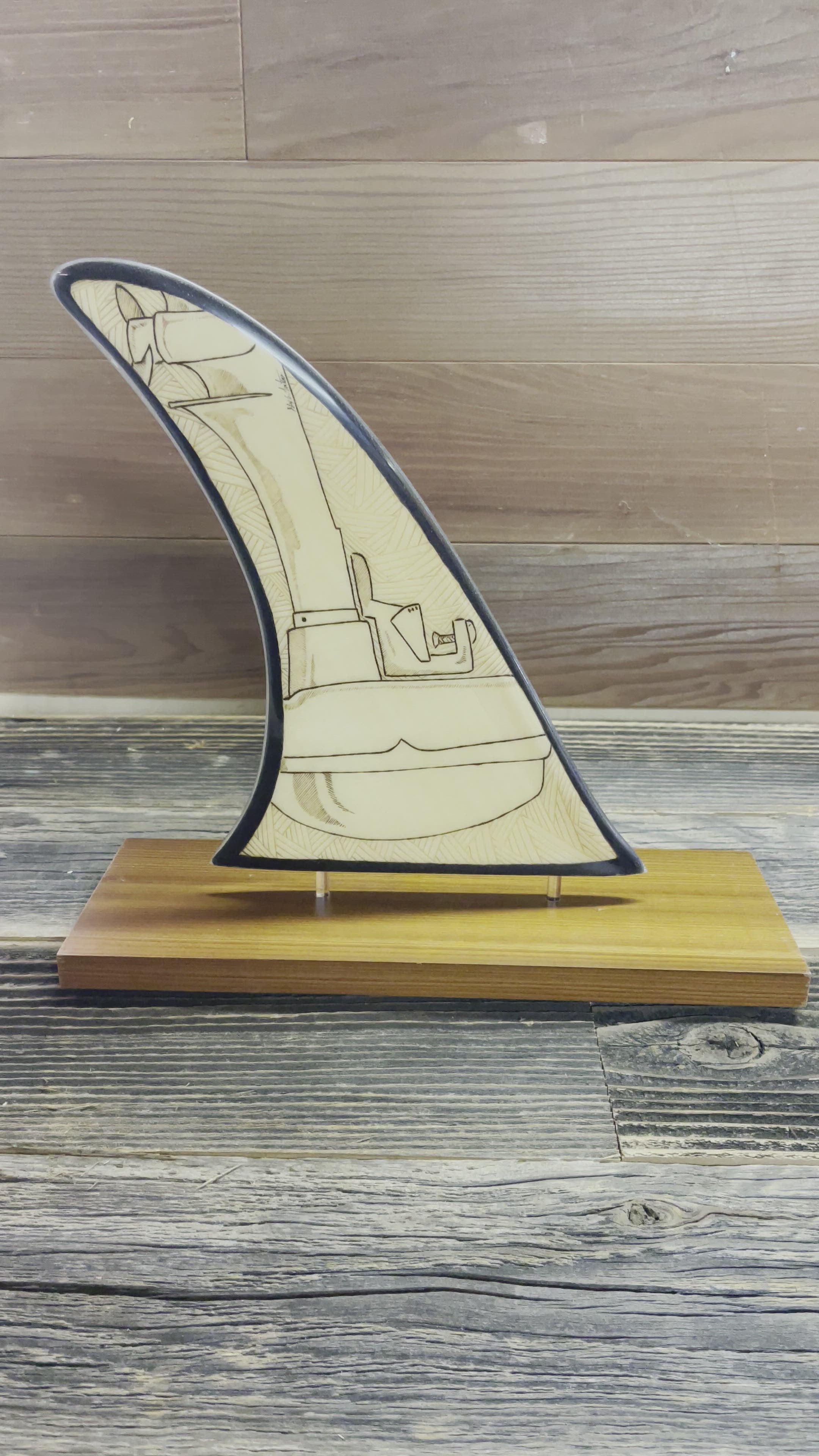 More Cool Info
Free U.S. Shipping & Shipping Details

Every order includes Free USPS First Class or UPS Ground Shipping. Of course, you can select premimum options, too.

We generally ship products between 12 and 48 hours after we receive your order. In some cases, such as with surfboards, custom orders, or custom engraved products, we will contact you within 24 hours to discuss production and shipping timing.

We can ship anywhere in the world that is legally permitted under U.S. law. Any potential customs payments and processing fees are the responsibility of the customer.
Return Policy

Our Refund Policy is simple. We do the right thing. We trust our customers, and if you have any issues with any of our products, we'll work with you to do what's fair.

Contact craftspeople@ventanasurfboards.com to discuss your return or other issue. We approve returns within 48 hours.

Any refunds will be returned via the method and manner in which they were paid. For instance, a credit card payment will be refunded to the same credit card; a wire transfer or electronic check will be refunded to the same account from which it came, etc. A cash payment may be refunded via Venmo, bank transfer, or PayPal.