Ventana Surfsquatch Treehouse 1000 Piece Puzzle
Regular price

Sale price

$ 38.00
Available for pre-sale!
They will ship in mid-November 2023. 
ARTISANSHIP
We worked with Puzzles Unlimited to create these high-quality 1000-piece puzzles (20" x 28" or 51 cm x 71 cm). The image is one of the Ventana Surfsquatch's beach houses located in the redwood forests of the Ventana Wilderness in Big Sur, California. Look closely and you can see several hand-crafted Ventana surfboards, and the Ventana Surfsquatch himself! 
Each order comes with a waterproof, four-inch, die cut color sticker and a Ventana leash cord key chain made from Ventana Khordz Mugs (550-pound paracord) offcuts and reclaimed Honduras mahogany from Santa Cruz Guitar Company guitar neck production.


RESPONSIBILITY
Puzzles Unlimited is a Canadian company that's committed to being environmentally conscious and using sustainable materials in their production process wherever possible. They understand the importance of reducing their environmental impact and strive to make their puzzles as eco-friendly as possible. From using grade-A recycled cardboard for their puzzle pieces to printing with plant-based inks, they are dedicated to minimizing their use of non-renewable resources and reducing waste. They believe that it is their responsibility to do their part in protecting the planet, and they will continue to explore ways to improve our sustainability efforts. For transparency, their puzzles are printed overseas.
ADVENTURE
Work on this puzzle with your friends and family in between surf sessions!
Read more about the legend and adventures of the Ventana Surfsquatch!
Shop Ventana Surfsquatch Unisex and Women's T-Shirts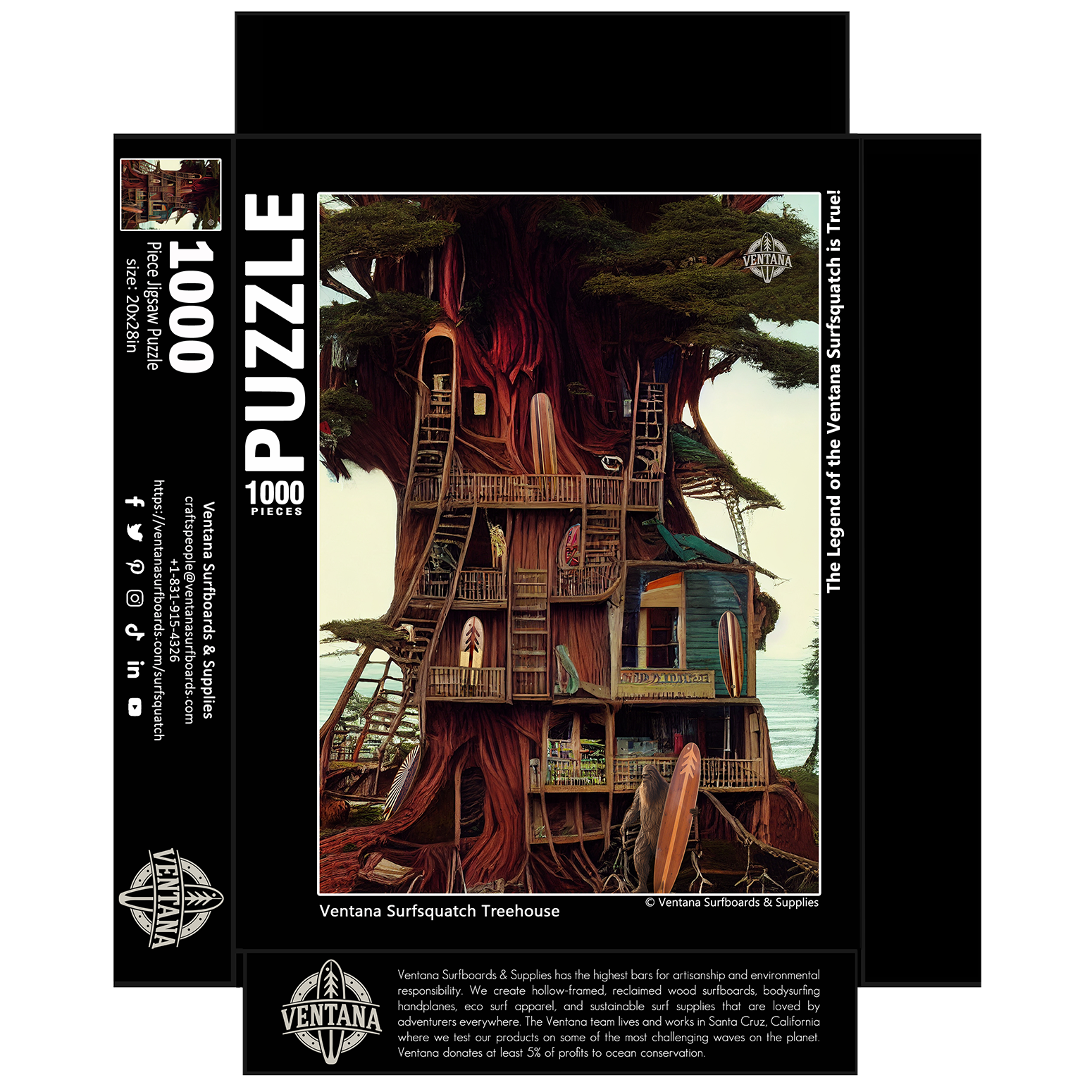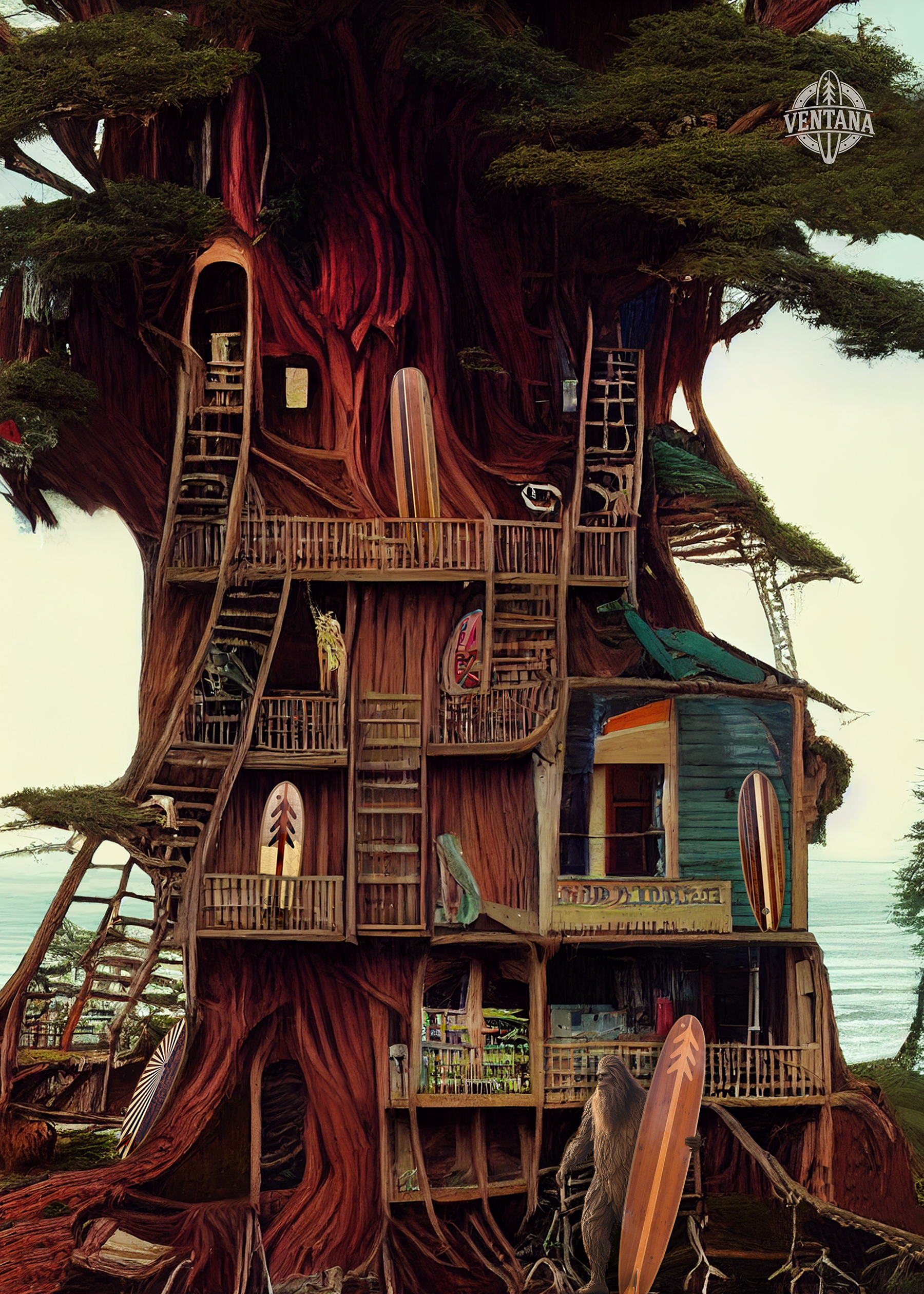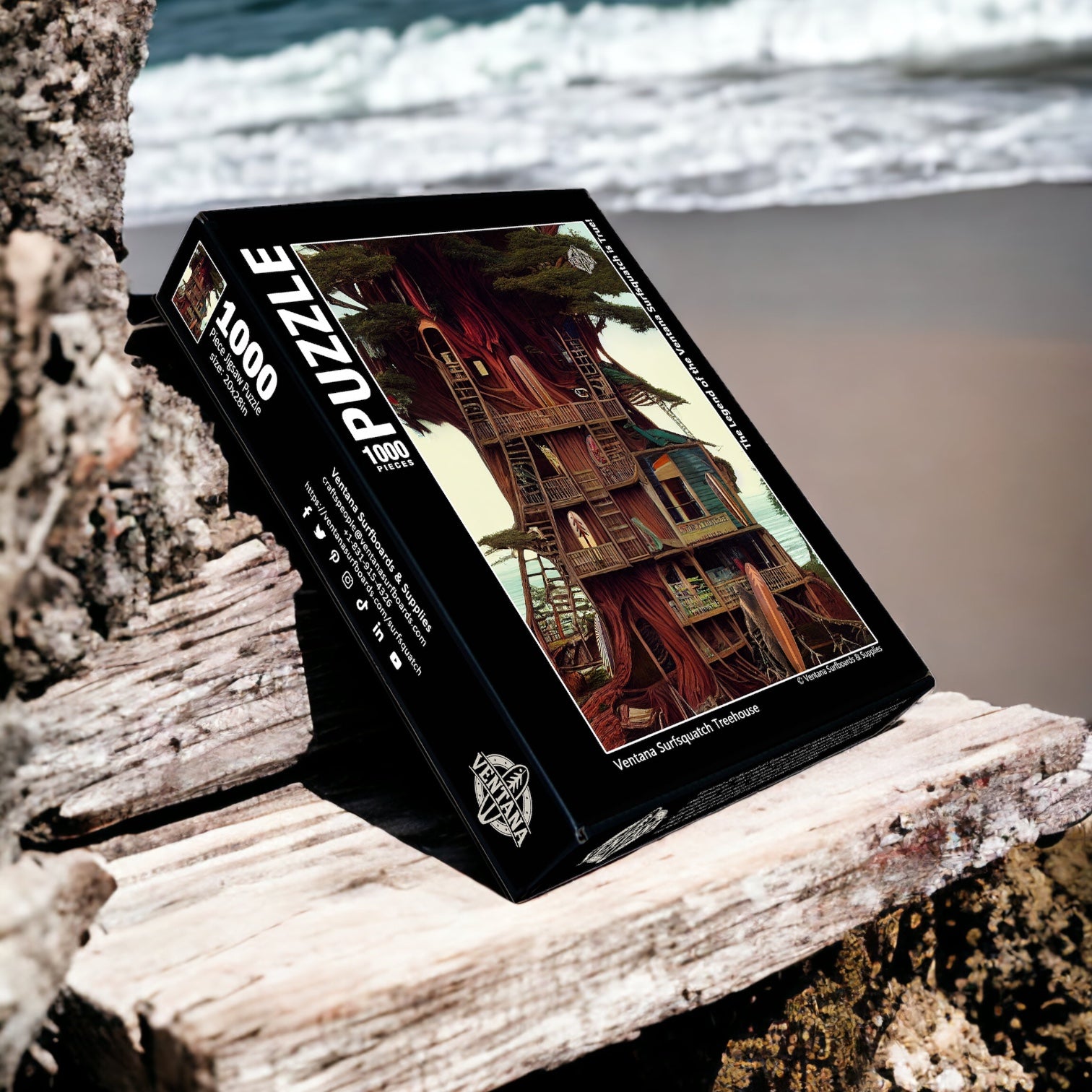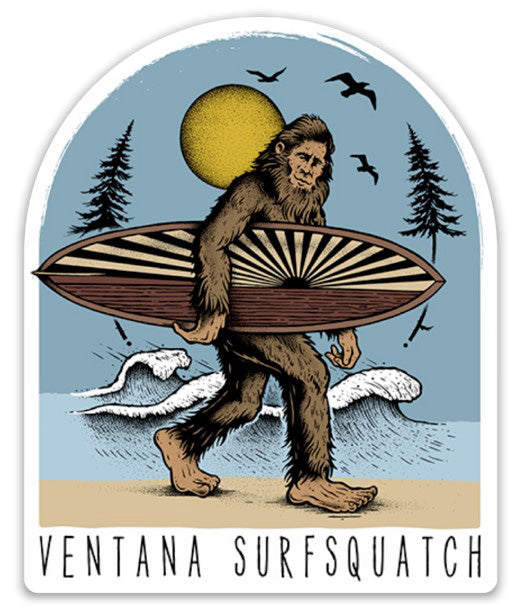 More Cool Info
Free U.S. Shipping & Shipping Details

Every order includes Free USPS First Class or UPS Ground Shipping. Of course, you can select premimum options, too.

We generally ship products between 12 and 48 hours after we receive your order. In some cases, such as with surfboards, custom orders, or custom engraved products, we will contact you within 24 hours to discuss production and shipping timing.

We can ship anywhere in the world that is legally permitted under U.S. law. Any potential customs payments and processing fees are the responsibility of the customer.
Return Policy

Our Refund Policy is simple. We do the right thing. We trust our customers, and if you have any issues with any of our products, we'll work with you to do what's fair.

Contact craftspeople@ventanasurfboards.com to discuss your return or other issue. We approve returns within 48 hours.

Any refunds will be returned via the method and manner in which they were paid. For instance, a credit card payment will be refunded to the same credit card; a wire transfer or electronic check will be refunded to the same account from which it came, etc. A cash payment may be refunded via Venmo, bank transfer, or PayPal.