Orange Peel + Ventana Surf XXL Surf Wax Package
Regular price

Sale price

$ 26.00
Artisanship
This Ventana package with Peel Surf Co. includes the innovative Orange Peel. It fits perfectly in your car's cupholder, and lets you store those extra bits of wax left over from each surf session. As your car heats up in the sun, the wax melts into the Orange Peel mold and can be peeled out and re-used as a new bar! Sand and debris sink to the bottom and are easily scraped off. It's oven and microwave safe. You can order three bars of Ventana XXL Cold Water or Warm Water wax. Email us after your order if you'd like to mix and match wax types.
Responsibility
The Orange Peel is 100% made and manufactured in the US, and it lets you use every last bit of wax, so nothing goes to waste.
And rather than waste the offcuts from our wax labels, we print fortunes on them. Each bar of wax comes with a unique, surf-related fortune, like: "You will have an important encounter with a goofy foot." and "Be open to wisdom from an old soul surfer." Of course, if you'd rather receive your wax with no wrapper at all, just let us know.
Our wax is biodegradable, and Jimbo Surf Co. cooks up the batches over a woodstove using sustainably harvested timber. The wax is non-toxic and biodegradable, but hey, don't eat it.

  
Adventure
Longboard or short, you'll love the way this wax keeps you where you need to be on your board to rip, cruise, cross-step or hang ten. And the Orange Peel will let you use every last bit, so you'll always have a bar at the ready.
Technical Details
Orange Peel + Surf Wax Package
Orange Peel Silicon wax mold
Ventana leash cord key chain
Two Ventana stickers
Three bars of Ventana XXL Cold Water wax or three bars of Tropical/Basecoat surf wax (email us to mix and match)

Unique surf-related fortune with each bar
Some of the ingredients are secret, but this blend includes:
organic beeswax
coconut oil
tree resin
essential oil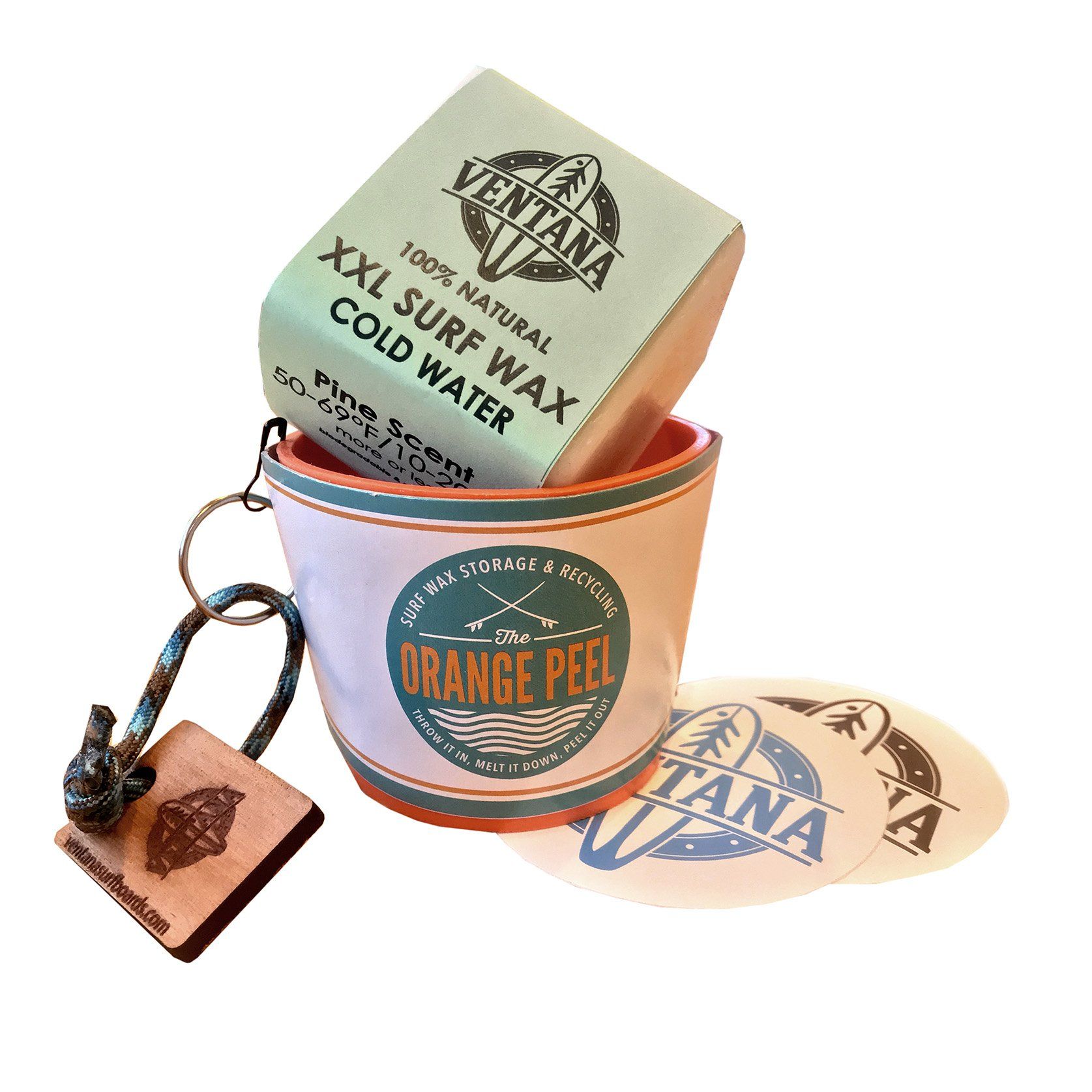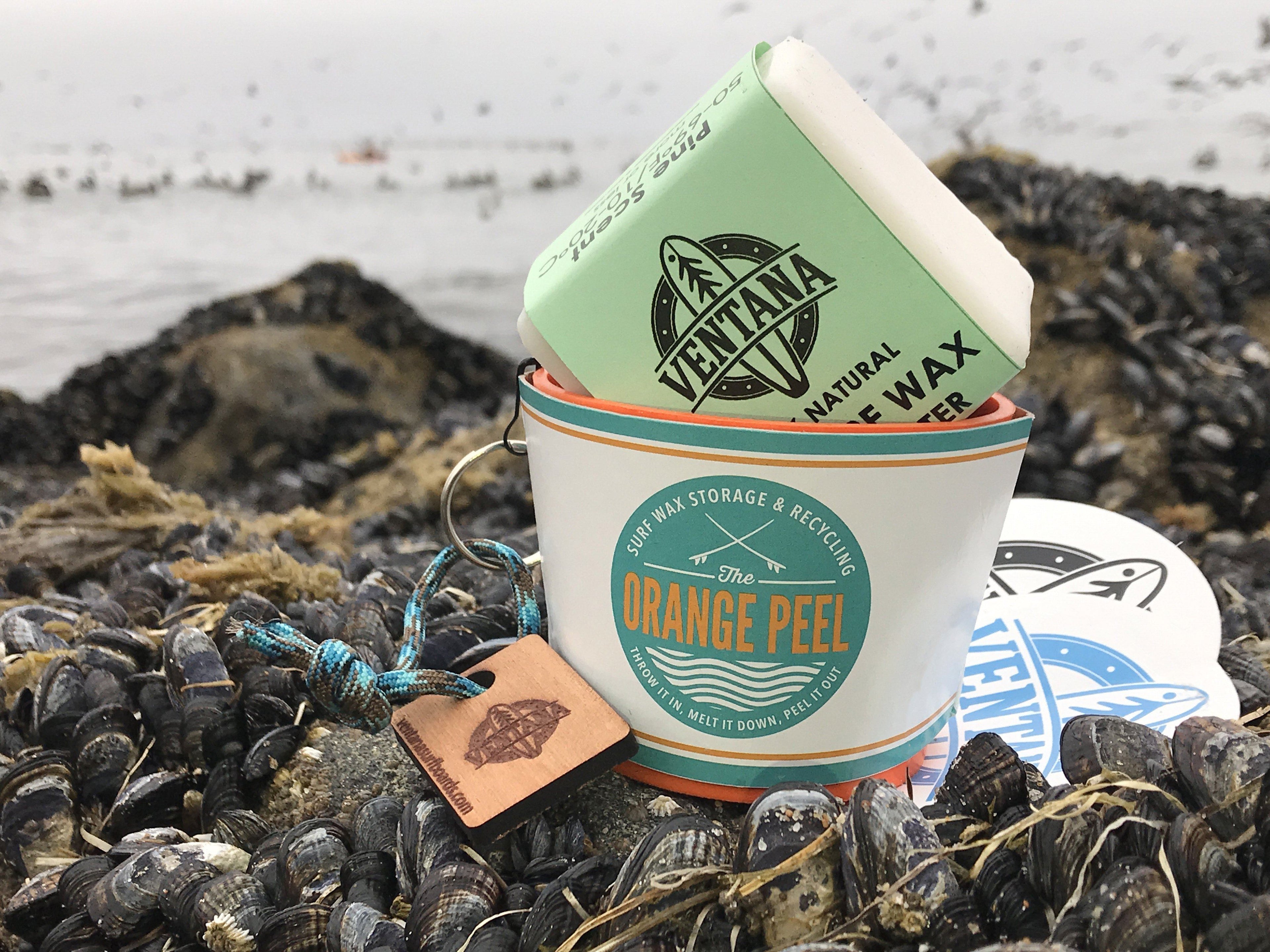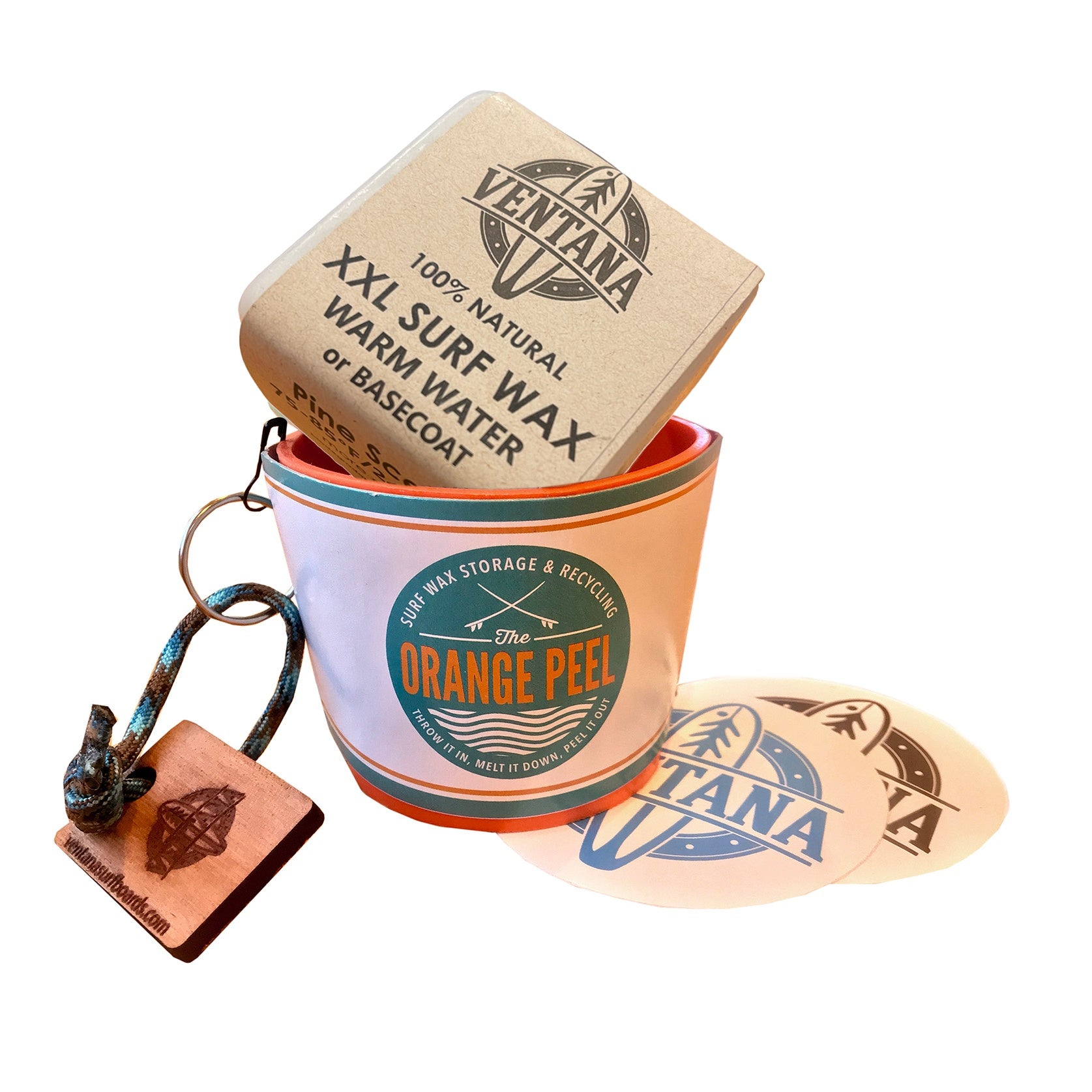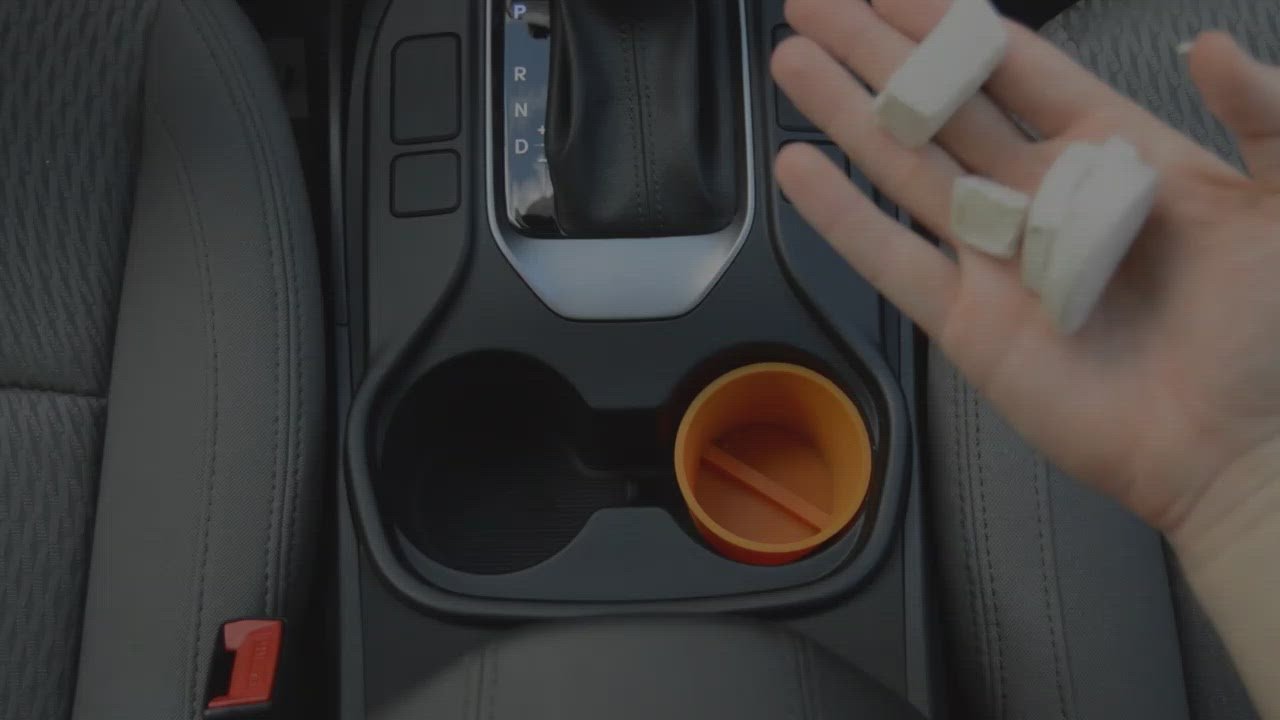 More Cool Info
Free U.S. Shipping & Shipping Details

Every order includes Free USPS First Class or UPS Ground Shipping. Of course, you can select premimum options, too.

We generally ship products between 12 and 48 hours after we receive your order. In some cases, such as with surfboards, custom orders, or custom engraved products, we will contact you within 24 hours to discuss production and shipping timing.

We can ship anywhere in the world that is legally permitted under U.S. law. Any potential customs payments and processing fees are the responsibility of the customer.
Return Policy

Our Refund Policy is simple. We do the right thing. We trust our customers, and if you have any issues with any of our products, we'll work with you to do what's fair.

Contact craftspeople@ventanasurfboards.com to discuss your return or other issue. We approve returns within 48 hours.

Any refunds will be returned via the method and manner in which they were paid. For instance, a credit card payment will be refunded to the same credit card; a wire transfer or electronic check will be refunded to the same account from which it came, etc. A cash payment may be refunded via Venmo, bank transfer, or PayPal.